Tech earnings are in the spotlight.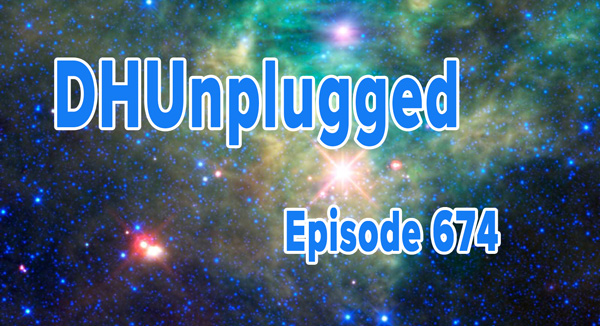 Fed blackout period on until the next rate decision- coming up.
Shutdown – STILL LOOMING!
The fishing trip of a lifetime !
PLUS we are now on Spotify and Amazon Music/Podcasts!
---
Click HERE for Show Notes and Links
DHUnplugged is now streaming live - with listener chat. Click on link on the right sidebar.
---
Love the Show? Then how about a Donation?
---
Follow John C. Dvorak on Twitter
Follow Andrew Horowitz on Twitter
Warm Up
- Change of tune   .. inflation is old news
- Big tech moving markets - earnings out
- AI now to blame for higher costs (lower earnings)
- In the heart of earnings season

Market Update
- Fed holding on to outlook
- Worries bout default and no speaker of the house
- Earnings continue to confuse as no absolute trend
Guatemala - wow epic fishing adventure (just got in 2 hours ago)
- 3 days of once in a lifetime fishing
- Sailfish, Dorado, YellowFin Tuna (1000's of lbs caught over 3 days)
- Spinner Dolphin (porpoise) everywhere
November 15th Webinar  "2024 - What's in Store?  Register for the November 15th, 2024 Webinar
Back on the attack
- A bipartisan group of 33 attorneys general is suing Meta over addictive features aimed at kids and teens, according to a complaint filed Tuesday in a federal court in California. The support from so many state AGs of different political backgrounds indicates a significant legal challenge to Meta's business.
- The federal suit also accuses Meta of violating the Children's Online Privacy Protection Act (COPPA) by collecting personal data on users under 13 without parental consent.
- The states are seeking an end to what they see as Meta's harmful practices, as well as penalties and restitution.
JP Morgan's Dimon
-JPMorgan Chase & Co. Chief Executive Officer Jamie Dimon said the fact that central banks got financial forecasting "100% dead wrong" about 18 months ago should prompt some humility about the outlook for next year.
-Speaking on a panel at the Future Investment Initiative summit in Riyadh, Saudi Arabia, Dimon voiced doubts that central banks and governments around the world could manage the economic fallout from rising inflation and slowing global growth.
M&A
-Chevron (CVX.N) agreed to buy U.S. rival Hess (HES.N) for $53 billion in stock in a deal that reflects top U.S. energy companies drive for oil and gas assets in a world seeking lower-risk future fossil supplies and higher shareholder returns.
- We've got too many CEOs per BOE (barrels of oil equivalent), so consolidation is natural," said Chevron Chief Executive Michael Wirth, adding the world could expect to see other deals.
Ackman's Change  of Tune
- Ackman's move to exit his short against the 30-year Treasury could be a sign that his main fear is shifting from an overheated economy featuring higher interest rates and inflation to a slowing economy that could fall into recession amid geopolitical risks
-   The economy is slowing faster than recent data suggests," Ackman wrote in a Monday post on X, formerly Twitter, adding that "there is too much risk in the world to remain short bonds at current long-term rates."
- Remember when he gave the dire warning during COVID   "HELL IS COMING"
Stepping it up
-The White House on Monday said Iran was in some cases "actively facilitating" rocket and drone attacks by Iranian-backed proxy groups on U.S. military bases in Iraq and Syria, and President Biden has directed the Department of Defense to brace for more and respond appropriately.
- No end in sight
- Lot's of discussion how that could actually help to tamp down inflation
Davos of the Desert
- The annual event is typically used by attendees as an opportunity to build relationships with some of Saudi Arabia's biggest companies and its $778-billion sovereign wealth fund, drawn by the promise of deals as the kingdom embarks on an ambitious reform plan to wean its economy off oil.
- While today's world seems uncertain, we continue with our mandate to inspire ... the future of business and future-proof our societies to create a more stable and resilient world order," Yasser al-Rumayyan, governor of Saudi Arabia's sovereign Public Investment Fund, told the conference.
Earnings
- Microsoft shares jumped as much as 5% in extended trading on Tuesday after the software maker issued fiscal first-quarter results.
- Earnings: $2.99 per share. That may not compare with the $2.65 per share expected by LSEG, formerly known as Refinitiv.
- Revenue: $56.52 billion. That may not compare with the $54.50 billion expected by LSEG, formerly known as Refinitiv.
- Revenue grew 13% year over year in the quarter, according to a statement.
- Net income, at $22.29 billion, increased 27%.
----- Microsoft's Intelligent Cloud segment produced $24.26 billion in revenue, up 19% and above the $23.49 billion consensus among analysts surveyed by StreetAccount.
-- -- - - - - The unit comprises the Azure public cloud, SQL Server, Windows Server, Visual Studio, Nuance, GitHub and enterprise services.
- - - - - Revenue just from Azure jumped 29% during the quarter, faster than the 26% consensus . Microsoft doesn't disclose
- - - - - - - Azure revenue in dollars. At constant currency, Azure revenue rose 28%, accelerating from 27% in the fiscal fourth quarter.
(Stock up 4% A/H)
Google (Alphabet)
- Alphabet reported 11% revenue growth in the third quarter, as a rebound in advertising pushed expansion into double digits for the first time in over a year.
- Earnings per share: $1.55 per share vs. $1.45 per share expected.
- Revenue: $76.69 billion vs. $75.97 billion expected.
- YouTube advertising revenue: $7.95 billion vs. $7.81 billion expected
- Google Cloud revenue: $8.41 billion vs. $8.64 billion
- Traffic acquisition costs: $12.64 billion vs. $12.63 billion
(Stock down 6.5% A/H)
Coke and a smile
- Coca-Cola Co raised its annual revenue and profit forecasts after beating quarterly results on the back of higher pricing, with demand for its sodas remaining resilient at a time when consumers are cutting back on non-essential spending.
- Recent results from rival PepsiCo and consumer products makers in Europe such as Unilever point to steady consumer spending on sodas, snacks and other essential items, with little to no resistance to the multiple prices hikes undertaken to offset the impact of rising cost
- Coca-Cola now expects organic revenue growth of 8% to 9% for the full year, compared with a prior forecast of an increase of 7% to 8%.
(Stock up a bit on the day)
Bitcoin and Coins
Bitcoin is rocketing higher, recently topping $35,000 for the first time since May 2022. It's up 20% over the past five days.
- The cryptocurrency has more than doubled in value this year as investors grow excited about the prospect of being able to buy bitcoin funds that trade on good old-fashioned stock exchanges rather than having to deal with less-regulated and sometimes sketchy crypto platforms.
- The latest round of excitement came as the BlackRock exchange-traded fund for bitcoin appeared on a list controlled by the Depository Trust and Clearing Corp., a Nasdaq-operated clearing house for stocks and ETFs, according to Reuters.
- HOWEVER - that it is on the DTC list does not mean it was approved. Although is does seem to be moving in that direction after some of the latest SEC actions over the past few weeks.
(ETH is up 15% last 5 days and 50% YTD)
Old Business
- Remember when the Mega Caps were leading and concern it was concentrated?
- Then, everyone excited about the market breath widening out?
- YTD market cap weighted is up 11% and the Equally weighted is down 3%
- That tells us that the returns are still very concentrated in  mega-cap names (QQQ up 34% YTD)
---
Love the Show? Then how about a Donation?
Winners will be getting great stuff like the new DHUnplugged Shirts (Designed by Jimbo) -
PLUS a one-of-a-kind DHUnplugged CTP Winner's certificate..

CLICK HERE FOR MORE CHARTS ON TRADING VIEW
---
CRYPTO LIMERICKS
JCD Score ()
---
See this week's stock picks HERE
---
Follow John C. Dvorak on Twitter
Follow Andrew Horowitz on Twitter
---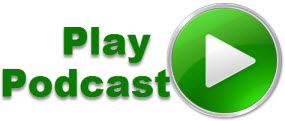 Podcast: Play in new window | Download (Duration: 59:14 — 54.5MB)
Subscribe: RSS