Jobs report – a blowout.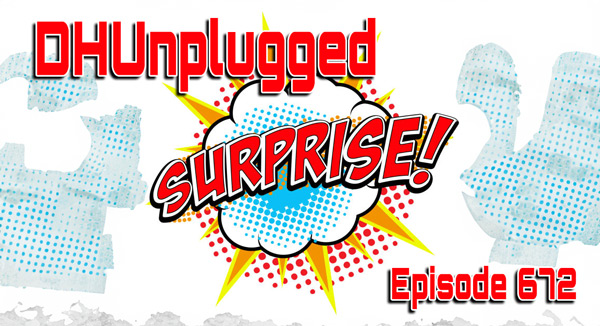 Build the Wall (again).
Short squeeze – that was something.
What other surprises can the market ignore?
PLUS we are now on Spotify and Amazon Music/Podcasts!
---
Click HERE for Show Notes and Links
DHUnplugged is now streaming live - with listener chat. Click on link on the right sidebar.
---
Love the Show? Then how about a Donation?
---
Follow John C. Dvorak on Twitter
Follow Andrew Horowitz on Twitter
Warm Up
- ROFL - Experts have no idea
- Strikes still coming
- Virginia is cold
- Building a Wall!
- Announcing the Winner of the CTP for NVDA

Market Update
- Employment Report Hot - Markets cave and then.....
- Next up on list of surprses - Israel conflict (odd market action - but explainable)
- Not a surprise - Fed gang talks down rate hike
- Once again - entering earnings season
- Even more potential strikes
JOBS
- U.S. employment increased by the most in eight months in September as hiring rose broadly, pointing to persistent labor market strength that could give the Federal Reserve ammunition to raise interest rates again, though wage growth is slowing.
- The larger-than-expected surge in nonfarm payrolls last month and sharp upward revisions to July and August's jobs counts reported by the Labor Department in its closely watched employment report on Friday cemented expectations that economic activity accelerated in the third quarter.
- Bond yields initially surged, then came back a bit - for whatever reason stocks surged late morning into the end of the day
- -  Bond yields came in a bit, but weird situation - still elevated. Looked like a short-cover extraordinaire initially
---- Here is other side of the thinking (bull camp (just keep investing)  - "With bond yields soaring, the dollar strengthening, and equity market volatility increasing there is a renewed tightening of financial conditions that does some of the work for the Fed, so it's not a done deal the Fed hikes rates again," said Kathy Bostjancic, chief economist at Nationwide.
----------The broad increase in payrolls was led by the leisure and hospitality industry, which added 96,000 jobs. Restaurants and bars dominated, with 61,000 positions created, returning employment in the sector back to its pre-pandemic level.
Strike is On
- Tens of thousands of nurses and other healthcare workers launched a planned three-day strike at Kaiser Permanente facilities across the U.S. on Wednesday, after contract talks failed to meet the union deadline for reaching a settlement.
- Only going to get worse
- MORE-->  Pharmacy employees at some U.S. Walgreens stores, including pharmacists, technicians and support staff, plan a walkout this week - between Monday and Wednesday
- The walkout is in response to what pharmacy employees call burdensome prescription and vaccination expectations placed on pharmacists, the report said.
Tesla
- Needs to be in the news everyday - clearly this is a general plan by management
- Drops prices again after lower unit deliveries - stock ignores the reality
- Something weird with the stock recently...Way too much optimism (either manipulation/inside buying/something else?)
War - Israel and ...
- Big horrible situation in the Mid-East
- Oil surges on conflict
- Gaza strip cuttoff - ground offensive about to begin
- Quite the social media war going on - misinformation on parade
---- Sunday futures get knocked then markets  rally on Monday (see below)
Fed - Not Surprising
- Top ranking Federal Reserve officials indicated Monday that rising yields on long-term U.S. Treasury bonds, which directly influence financing costs for households and businesses, could steer the Fed from further increases in its short-term policy rate and substitute the work done by financial markets for formal monetary policy moves by the central bank.
- "We are in a sensitive period of risk management, where we have to balance the risk of not having tightened enough, against the risk of policy being too restrictive," Fed Vice Chair Philip Jefferson said, nodding to the rise in U.S. Treasury yields and the need for the central bank to "proceed carefully" with any further increases in the benchmark federal funds rate.
Clorox
- Wednesday warned that its sales and profit took big hit during the quarter ended Sept. 30, largely due to the after affects of a cyberattack that significantly affected operations.
- Down 12% YTD
- The bleach and cleaning products maker said it expects net sales to decrease 23% to 28%. Clorox also estimates its gross margin for the quarter will be down from the year-ago period. It expects to post a per-share loss of 35 cents to 75 cents. On an adjusted basis, it projects a loss of of up to 40 cents a share.
Biden Wall
- President Joe Biden's administration said on Thursday it will build additional sections of border wall to stave off record migrant crossings from Mexico, a policy reversal that embraces a signature measure of former President Donald Trump.
- Trump demanded an apology.
- In a notice published in the Federal Register on Thursday, Biden's Department of Homeland Security said it needed to waive a number of laws, regulations and other legal requirements "to ensure the expeditious construction of barriers and roads in the vicinity of the international land border in Starr County, Texas."
Fast Food - OZEMPIC (MORE)
- Drugs used for weight loss like Ozempic pose a real risk to companies ranging from fast food restaurants to cigarette makers, and credit market prices don't fully reflect the potential downside, according to a report from Barclays strategists.
- Pharmaceuticals known as GLP-1 agonists help people lose weight while anecdotal evidence suggests they also cut urges to consume addictive substances, including alcohol, and cigarettes.
- What about blaming the price of Oil on Weight loss? People traveling for food less and driving less!
---- What is next...... This is the new weather
Crypto - Arrest
- Authorities have arrested crypto fugitive Su Zhu, co-founder of bankrupt digital asset hedge fund Three Arrows Capital, who was apparently attempting to flee Singapore at the time.
- Liquidators handling the bankruptcy estate of the collapsed fund, known as 3AC, said in a statement on Friday that Zhu was apprehended at Changi Airport in Singapore.
- Zhu and co-founder Kyle Davies have both been sentenced to four months in prison, according to Teneo, the financial advisory firm handling 3AC's liquidation. Davies' whereabouts remain unknown.
- Looking back on this - so much fraud....
More Space junk
- Amazon Launches First Satellites for Kuiper Space Internet System
-- --- Project Kuiper plans 3,326 satellites for broadband service
------- Lifted by ULA's Atlas V rocket after a year of delays
Experts Chiming In
- Ray Dalio
- "We are likely to have irreconcilable differences that may not be settled by rules and law," Dalio said. "Irreconcilable differences about values and wealth and important things that will drive people to different states.
- - -They'll go to the blue states or the red states.
-- - - There will be a difficulty of the central government to order the populations to behave in the way that they want. They will say, 'Make me.' There'll be a challenge between the states and the federal [branch]."
AI - is it overhyped?
- 'Overhyped' generative AI will get a 'cold shower' in 2024, analysts predict
- Which analysts?????
- The main forecast CCS Insight has for 2024 is that generative AI "gets a cold shower in 2024" as the reality of the cost, risk and complexity involved "replaces the hype" surrounding the technology.
- EU AI Regulation  on tap (but that will take time and be reworked many times)
- According to NewsGuard, a rating system for news and information sites, there are 49 news websites with content that has been entirely generated by AI software.
- Worries over deep-fakes, especially during election season is a concern of  many analysts
Earnings Season
- JPMorgan Chase, which kicks off earnings for big U.S. lenders Friday, will set the tone for large banks. It is predicted to post a roughly 25% jump in earnings per share (EPS) versus a year earlier, LSEG estimates showed.
- Goldman Sachs and Citigroup are expected to report the biggest EPS declines of 35% and 26% respectively, according to LSEG estimates. Morgan Stanley's EPS is also forecast to drop.
- Financials - concern growing again over unrealized losses...
----- Unrealized losses from securities will show a "significant increase" to as much as $670 billion across the industry in the third quarter, estimated Richard Ramsden, a banking analyst at Goldman Sachs. That compares with $558 billion in the second quarter, according to data from the Federal Deposit Insurance Corporation.
------ A real example: Bank of America had more than $100 billion of unrealized losses on its securities portfolio that it aims to own until maturity
Meanwhile...
- The International Monetary Fund on Tuesday released its latest World Economic Outlook, which revised its forecast for U.S. growth higher while predicting slower expansion for the euro zone.
- The IMF raised its U.S. growth projection for this year by 0.3 percentage points, compared with its July update, to 2.1%. It hiked next year's forecast by 0.5 percentage points, to 1.5%.
- While the IMF cut its growth forecast for China and the euro area, it left its overall global forecast unchanged due to what it called the "remarkable strength" of the U.S. economy.
Russia Elections
- One person election?
- "I propose now, while the 'special military operation' is under way, to unanimously decide that we will have one candidate in the elections - Vladimir Vladimirovich Putin," Kadyrov was quoted as saying.
M&A
- Shares of Pioneer Natural Resources climbed nearly 11% on Friday on news that Exxon Mobil, the largest U.S. oil and gas company, was in advanced talks to buy the shale producer in a deal valued at a whopping $60 billion.
- A deal would be Exxon's biggest acquisition since its $81 billion acquisition of Mobil in 1998. It would make the company one of the leading producers in the lucrative Permian basin
---
Love the Show? Then how about a Donation?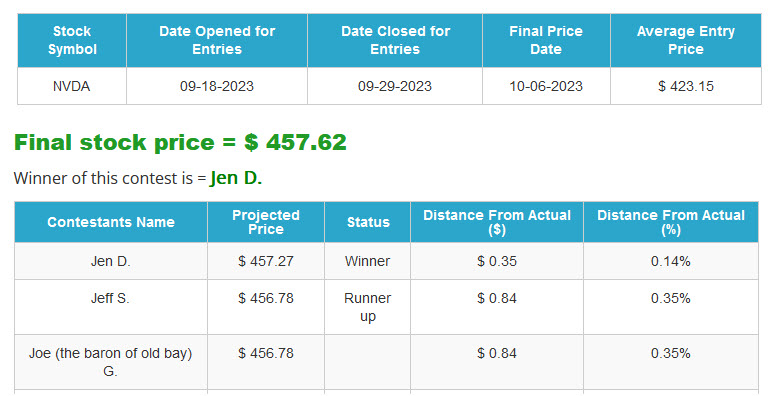 Winners will be getting great stuff like the new DHUnplugged Shirts (Designed by Jimbo) -
PLUS a one-of-a-kind DHUnplugged CTP Winner's certificate..

CLICK HERE FOR MORE CHARTS ON TRADING VIEW
---
CRYPTO LIMERICKS
JCD Score ()
---
See this week's stock picks HERE
---
Follow John C. Dvorak on Twitter
Follow Andrew Horowitz on Twitter
---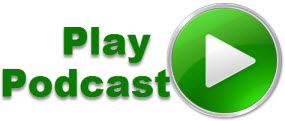 Podcast: Play in new window | Download (Duration: 1:04:17 — 60.6KB)
Subscribe: RSS