Yields screaming higher.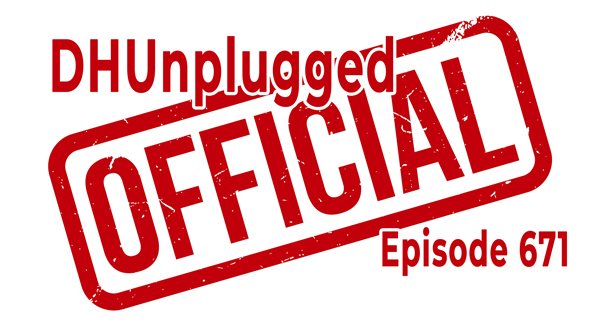 Big week for economic news that may flip the script.
It is official – correction in many sectors and major indices.
PLUS we are now on Spotify and Amazon Music/Podcasts!
---
Click HERE for Show Notes and Links
DHUnplugged is now streaming live - with listener chat. Click on link on the right sidebar.
---
Love the Show? Then how about a Donation?
---
Follow John C. Dvorak on Twitter
Follow Andrew Horowitz on Twitter
Warm Up
- Back from Barbados - Diving good and bad
---ROTI!
-- Space Debris - fines being issued
- Politicians on trial
- Japan car deal - stopped
- House Speaker Kevin McCarthy ?

Market Update
- 10Yr Yield approaching 4.5%   4.8%!!!
- 30 Year was 4.65% Friday - now 4.94%
- Friday Jobs number important - JOLTS was much stronger than expected today
- Ugly market conditions - appears to be The TTBOWTBW coming soon.
- UPDATE- Last week: Oversold reading - switched the short small-caps today This week: Closed position after failure to launch
DUMB Stuff - Inflation is not some uncontrollable item that we are all victims of. We help to perpetuate inflationary trnds by paying up the prices and spend, spend, spend. If we look at strikes - for more $$ due to cost of living, that is ass-backwards.
JCD: Bring Back HUAC?
Space Junk
- Dish Network Corp. was fined $150,000 by US regulators for leaving a retired satellite parked in the wrong place in space, reflecting official concern over the growing amount of debris orbiting Earth and the potential for mishaps.
- "This is a breakthrough settlement, making very clear the FCC has strong enforcement authority and capability to enforce its vitally important space debris rules," Loyaan A. Egal, the agency's enforcement bureau chief, said in a statement.
- The FCC says it has applications pending for more than 56,000 satellites.
- The number of satellites has reached almost 9,000, compared with roughly 2,000 less than five years ago, according to Jonathan McDowell, an astrophysicist at Harvard University.
- SPACEX accounts for 4,800 of the total
Political Funhouse
- Donald Trump on trial in NY (Civil)
---- Outcome could be devastating for his business
- Hunter Biden up on gun charges
--- President Joe Biden's son Hunter Biden is expected to plead not guilty on Tuesday to lying about his drug use while buying a handgun
- Both families need to get in the White House badly so that they will be able to issue pardons.
The Issue...
- Yields rising...Long-Bond getting hammered
- Markets now spooked
- Fed hawkish not helping
- Govy Shutdown not helping
- TLT down 17% in 3 months
Bond Vigilantes
- Benchmark US yields jumped to the highest levels in 16 years Monday, extending an uptrend that began in May.
- The latest surge shows Treasuries are detached from their fundamental drivers, according to JPMorgan Chase & Co.
- The move shows rising alarm at what fiscal policymakers are doing, economist Ed Yardeni says.
- The slide in Treasuries has been excessive given recent economic data and Federal Reserve policy, suggesting it's instead being driven by fears over the swelling US deficit
IPO Debacle
- Instacart weakness continues as shares are now trading 36% below its IPO opening price of $42; slowing growth and a full valuation are primary culprits for the selloff
- What about ARM - about 0% below opening day IPO price
- Birkenstock - newest IPO that is being discussed
Japan Putting Hammer Down
- Japan's move to bar most used-car sales to Russia slammed the brakes on a trade nearing $2 billion annually that had boomed in the shadow of sanctions over Ukraine elsewhere
- In early August, Japan's government banned exports of all but subcompact cars to Russia, cutting off a lucrative backchannel in trade in used Toyotas, Hondas and Nissans for a network of brokers and smaller ports
- While wiping out Russia's biggest source of used cars, the sanctions have driven down prices for second-hand cars in Japan and left brokers scrambling to send vehicles to other regions, especially right-hand drive markets in New Zealand, Southeast Asia and Africa.
Apple News
- APPLE has admitted there is an overheating issue plaguing the iPhone 15 lineup, but that is has nothing to do with the handsets themselves.
- The tech company has instead pinned the blame on three popular apps. Instagram, Uber and the game Asphalt 9
- Several videos on social media showed customers temperature checking their iPhone 15 Pros, hitting highs of between 39 and 42 degrees Celsius.
- ALSO - seems as if the titanium can easily crack when pressed
---- Stock has not moved much since all of these announcements (tells you that buyback squad in full gear)
Tech - Is this necessary?
- Microsoft Teams - Now has immersive workspaces.
- his means that instead of your typical blurred background, or even slightly more-exciting virtual backdrop, your Microsoft Teams call can now take place in any kind of 3D location or setting you choose (so long as Microsoft has built it).
- AND you can have an avatar
- Question - If you have camera - why need an avatar?
Eurozone
- Euro zone manufacturing activity remained mired in a deep and broad-based downturn last month, according to a survey which showed on Monday that demand kept shrinking at a pace rarely surpassed since the data was first collected in 1997.
Brilliant - Oil
- The Biden administration on Friday unveiled a plan to phase down oil and gas auctions in federal waters with the release of a long-awaited leasing schedule that includes a maximum of three sales in the Gulf of Mexico through 2029.
- The Interior Department's plan includes by far the lowest number of sales since the agency began producing Congressionally-mandated five-year oil and gas leasing schedules in 1980.
- How does that help to keep the cost of oil down?
Health Insurance Costs Up?
- Health insurer Cigna Group says it has reached a settlement with the United States over claims it overcharged the government's Medicare Advantage program by making it appear patients were more ill than they actually were.
- The settlement, reached on Friday, includes a payment of about $172 million by Cigna. Cigna said it also will enter into a corporate integrity agreement with the U.S. Office of Inspector General.
Blue Apron
- Meal kit business Blue Apron announced Friday it has agreed to sell itself to food and restaurant company Wonder Group, founded by entrepreneur Marc Lore, for $103 million.
Thoughts?
- California Governor Gavin Newsom on Saturday vetoed a bill that would have paid unemployment benefits to striking workers, and had drawn strong support from labor unions and from his fellow Democrats in the state legislature.
- In rejecting the bill, Newsom noted that the state's unemployment trust fund is already nearing $20 billion in debt.
Air and Cruise - Short Alert?
- The era of unabated "revenge travel" may be coming to a close.
- New reports show that, after years of inflation and rising travel costs, travelers may finally be curtailing their travel plans.
- AND costs for cruises up, but Inflation moved up
Closing it up
- COSTCO - home of the golden rotisserie chicken - now even better
- Now selling Gold Bars
- Yes, the retail warehousing giant is your one-stop shop for one-ounce gold PAMP Suisse Lady Fortuna Veriscan bars, handsomely detailed and ready for purchase.
- $1,900 per bar (only available online and limited to 2 per customer) - Delivered?
- Non refundable
Dumb - NEED TO DISCUSS
- Video game performers prepared to strike for more pay, protections
- Voice actors and motion capture performers in the multi-billion dollar video game industry voted overwhelmingly on Monday to authorize a strike if negotiations on a new labor contract set to begin Tuesday fail, setting the stage for another possible work stoppage in Hollywood.
- This is how inflation perpetuates
- The stike should be on spending - that will bring prices down
---
Love the Show? Then how about a Donation?
Winners will be getting great stuff like the new DHUnplugged Shirts (Designed by Jimbo) -
PLUS a one-of-a-kind DHUnplugged CTP Winner's certificate..

CLICK HERE FOR MORE CHARTS ON TRADING VIEW
---
CRYPTO LIMERICKS
JCD Score ()
---
See this week's stock picks HERE
---
Follow John C. Dvorak on Twitter
Follow Andrew Horowitz on Twitter
---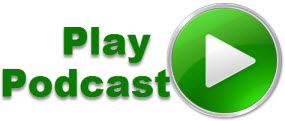 Podcast: Play in new window | Download (Duration: 59:17 — 54.6MB)
Subscribe: RSS