Markets are pissed – and they have every right to be as Powell dumps markets.
Seasonal patters playing out.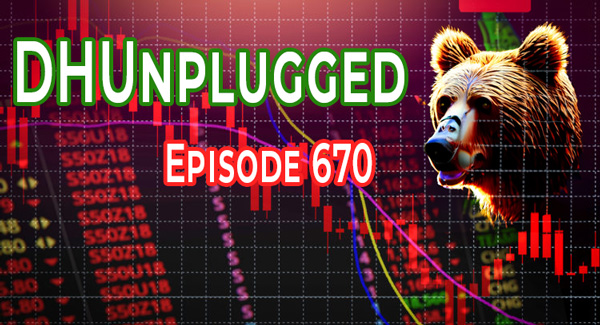 Could strikes be the next market breaking catalyst?
Listen in to what China is doing with US Bonds – not good
PLUS we are now on Spotify and Amazon Music/Podcasts!
---
Click HERE for Show Notes and Links
DHUnplugged is now streaming live - with listener chat. Click on link on the right sidebar.
---
Love the Show? Then how about a Donation?
---
Follow John C. Dvorak on Twitter
Follow Andrew Horowitz on Twitter
Warm Up
- The Wait for the Fed is over - and the market is pissed
- Starting t wonder if there  is another banking scare coming (rate rocketing higher)
- We still selling Rosh Hashana  and Buying Yom Kippur?
- Weight loss drugs worrying different market segments
- Wondering - Next Catalyst for market - Unions Strike Trend?
- PSA about COVID Season

Market Update
- 10Yr Yield approaching 4.5%
- Oil taps $92 then comes in to $90
- Bad week for markets - we have some stats
- Cisco M&A - Splunk
- Oversold reading - switched the short small-caps today
Market Commentary
The major indices registered sizable declines last week.
- Softness in mega caps had a disproportionate influence on index performance, but there was no effort to rotate anywhere else so many stocks came along for the downside ride.
-  All 11 S&P 500 sectors finished in the red last week.
----- - - - - - The consumer discretionary (-6.4%), real estate (-5.4%), and materials (-3.7%) were the top laggards while the health care sector (-1.2%) saw the slimmest loss.
- The catalyst for the weakness was another big jump in Treasury yields.
----- - - - The 2-yr note yield climbed eight basis points last week to 5.12%.
--- - -The 10-yr note yield climbed 12 basis points last week to 4.44%.
- - - - -  -Including lastweek's move, the 10-yr note yield is up 35 basis points this month.
**** Those moves were largely in response to the Fed's hawkish pause on Wednesday.
Fed Update Meeting (Briefing.com)
- As expected, the FOMC voted unanimously to leave the target range for the fed funds rate unchanged at 5.25-5.50%.
- - - The median fed funds rate estimate for 2023 was unchanged at 5.6%
- - - BUT the median estimate for 2024 was 5.1%, versus 4.6% in June. This suggests officials are still leaning in favor of one more rate hike this year it also tells us that there is an expectation that rates will come down by only 50 basis points in 2024, as opposed to 100 basis points when estimates were provided in June.
- - - - -The longer-run fed funds rate estimate was maintained at 2.5%, leaving one to infer that the Fed is going to stay committed to its 2.0% inflation target.
Other Central Banks
- Japan's central bank maintained its ultra-loose policy and left rates unchanged last Friday, mindful of the "extremely high uncertainties" on the growth outlook domestically and globally.
- Yen dropped hard on the  news (weakening)
- In a policy statement after its September policy meeting, the Bank of Japan said it would maintain short-term interest rates at -0.1%, and cap the 10-year Japanese government bond yield around zero.
- Very dovish for Japanese rates (in a world that everything else is inflating)
More Other Central Banks
- The Bank of England halted its long run of interest rate increases on Thursday as the British economy slowed, but it said it was not taking a recent fall in inflation for granted.
- A day after a surprise slowing in Britain's fast pace of price growth, the BoE's Monetary Policy Committee voted by a narrow margin of 5-4 to keep Bank Rate at 5.25%.
- Are they really using data that is real-time? Stupid as economy moves slowly - they are nuts!
China Dropping Treasury Holdings
- China has been reducing its US Treasury holding for about 10 years now
- China, presumably, drew some conclusions from the Russia invasion of Ukraine (freezing of assets)  and recognized the same could happen to it in the event China invades Taiwan.
- Took China 6 hears to go from $1.3 trillion to $1.1 trillion.
- 17 month to drop0 same amount since invasion of Ukraine
--- (Probably nothing!)
Bond Update
- Long bonds are down again this year
- Overall bond index down
- If we see this year close in the red, that will be the first time EVER in history
-- Giving some thought about starting position in TLT? (Down 8% this year down 15% 1-Year)
Oil
- Oil prices rose on Friday as renewed global supply concerns from Russia's fuel export ban counteracted demand fears driven by macroeconomic headwinds and high interest rates.
- Both oil benechmarks down for the last week - but up 10% in the last month
- "Trading remained choppy amid a tug-of-war between supply fears that were reinforced by a Russian ban on fuel exports and worries over slower demand due to tighter monetary policies in the United States and Europe," said Toshitaka Tazawa, an analyst at Fujitomi Securities Co Ltd.
China - Talking Truth
- China climate envoy says phasing out fossil fuels 'unrealistic'
- The complete phasing-out of fossil fuels is not realistic, China's top climate official said, adding that these climate-warming fuels must continue to play a vital role in maintaining global energy security.
- If China does not cut down - how are we winning the climate battle?  (Dome China in?)
Weight Loss Drugs
- Headline: How Ozempic and Wegovy Could Break the Healthcare System (Cost to insurers, employers, govy programs)
- Headline: How Ozempic and Wegovy Could Break Dining Industry (no desire to eat)
- Headline: How Ozempic and Wegovy Could Break the Cocktail and Bar industry (drinking adds weight)
- The new medicines, known as GLP-1 receptor agonists, promise body weight reductions of as much as 20%, and may cut patients' risk of heart attack or stroke. By all appearances, they're the most effective safe weight-loss drugs in history.
- Thoughts?
More Drugs
- Big Pharma bets on AI to speed up clinical trials
- Major drugmakers are using artificial intelligence to find patients for clinical trials quickly, or to reduce the number of people needed to test medicines, both accelerating drug development and potentially saving millions of dollars.
- Silicone patients for trials??
- From Reuters: Pharmaceutical companies have been experimenting with AI for years, hoping machines can discover the next blockbuster drug. A few compounds picked by AI are now in development, but those bets will take years to play out.
-- That is the point - the AI craze went wild with only possible advantages WAY Out
Some Trade (M&A)
- Supposedly a lucky trader got real lucky
- Last week Thursday - Cisco announced that it is buying Splunk for $28B ($157/share)
-  On Wednesday, a trader bought $22,000 worth of out-of-the-money call options with a strike price of $127 on Splunk Wednesday that expire on Friday. (Stock was trading at $120 when purchased)
- Bought at around $0.04 per option
- After announcement, the option was worth $18.30
- $10m haul
Union Strikes?
- Could this be a major jolt to the economy? Cascade as seen as easy money grab?
-- Occupy Wall Street????
- More than 75,000 Kaiser Permanente (health care provider) workers threaten strike if labor agreement not reached
- UAW adds to plants it is striking at
- Biden joins the GM picket line (wow)
Public Service Announcement
- The Biden administration said it will resume offering free at-home Covid tests to American households Monday(9/25) as the virus gains a stronger foothold nationwide.
- www.covidtests.com
Once more piece of news - not so good
- Credit card companies are racking up losses at the fastest pace in almost 30 years, outside of the Great Financial Crisis, according to Goldman Sachs.
- Credit card losses bottomed in September 2021 and while initial increases were likely reversals from stimulus, they have been rapidly rising since the first quarter of 2022. Since that time, it's an increasing rate of losses only seen in recent history during the recession of 2008. (2008 date trigger)
- Losses currently stand at 3.63%, up 1.5 percentage points from the bottom, and Goldman sees them rising another 1.3 percentage points to 4.93%. This comes at a time when Americans owe more than $1 trillion on credit cards, a record high, according to the Federal Reserve Bank of New York.
Retail
- Target to close 9 stores across 4 states due to theft, crime - Bloomberg
---
Love the Show? Then how about a Donation?
Winners will be getting great stuff like the new DHUnplugged Shirts (Designed by Jimbo) -
PLUS a one-of-a-kind DHUnplugged CTP Winner's certificate..

CLICK HERE FOR MORE CHARTS ON TRADING VIEW
---
CRYPTO LIMERICKS
JCD Score ()
---
See this week's stock picks HERE
---
Follow John C. Dvorak on Twitter
Follow Andrew Horowitz on Twitter
---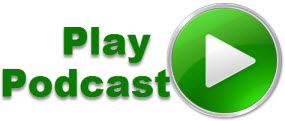 Podcast: Play in new window | Download (Duration: 1:00:18 — 55.5MB)
Subscribe: RSS