A new Closest to the Pin announced.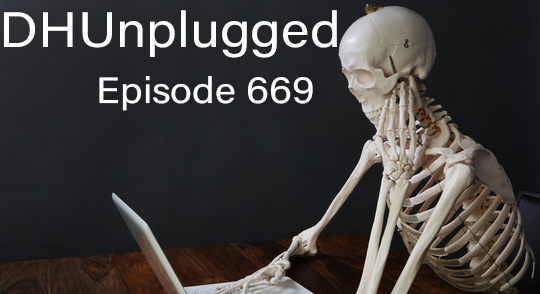 UAW strike lingers…
Fed rate decision ahead.
Consumers are feeling the pinch.
PLUS we are now on Spotify and Amazon Music/Podcasts!
---
Click HERE for Show Notes and Links
DHUnplugged is now streaming live - with listener chat. Click on link on the right sidebar.
---
Love the Show? Then how about a Donation?
---
Follow John C. Dvorak on Twitter
Follow Andrew Horowitz on Twitter
Warm Up
- Announcing a NEW Closest to The Pin this week
- Plenty of interest in new legislation up for vote
- Retail worried about holiday season - hiring trends
- Clorox Update
- Waiting  and Waiting for Fed decision - markets on hold...

Market Update
- Ugly and the the week - markets spooked on inflation and eco
- Wednesday is the day - Fed rate decision meeting
- UAW Strike
- EU Leaking proof it's decisions
- Oil prices starting to pinch
Commentary
- Overall - markets are in a consolidation mode, eco is relatively strong with a few dispensed pockets of weakness.
- Consumers are starting to feel the pinch
- Several bears have finally capitulated - that is a concern (another one of those one sided things that is never discussed - when bulls capitulate it is good - when bears capitulate - it is good)"
- Oil prices - that is a concern
- Yields still rising
- China may be bottoming - that is good sign
- Inflation - slowing down, but Fed may have more work to do
- Earnings outlook - hard to image much better from here - what is important is the forward multiple
Fed Heads
- The Federal Reserve is unlikely to raise interest rates at its Oct. 31-Nov. 1 meeting, Goldman Sachs strategists wrote on Saturday, while also forecasting the U.S. central bank would lift its economic growth projections when policymakers gather next week.
- "On November, we think that further labor market rebalancing, better news on inflation, and the likely upcoming Q4 growth pothole will convince more participants that the FOMC (Federal Open Market Committee) can forgo a final hike this year, as we think it ultimately will," the investment bank's strategists wrote in a report.
- Current market bet s that there will be no hike this meeting - but potential for hike (0.25%) next meeting
Some Legislative Stuff
MJ Bill
- The Senate Banking Committee has scheduled marijuana banking legislation for a vote on Sept. 27, a much-anticipated move that would advance one of Senate Majority Leader Chuck Schumer's top priorities to the Senate floor.
- The bipartisan SAFE Banking Act sponsored by Democrat Jeff Merkley of Oregon has bipartisan support, including from the lead Republican sponsor, Steve Daines of Montana, who heads his party's campaign committee.
- Backers of the legislation have been increasingly optimistic they will easily exceed the 60 votes needed
- If signed into law, the SAFE Banking Act would enable cannabis-related businesses (CRBs) to transact business by means other than cash
Credit Card Legislation
- Credit Card Competition Act of 2023
- It would require the largest credit-card issuing financial institutions in the country—those with assets over $100 billion–to enable at least two credit card networks to be used on their credit cards instead of just one, and at least one of those networks must be a network other than the Visa/Mastercard duopoly.
- There is concern that this bill will potentially reduce airline (and other) reward points as competition will drive transaction fee prices down and need to drop incentive programs
--- - HEADLINES on socialize media and internet about how this bill kills reward programs - however, does not seem that is a true statement
- Similar legislation failed to pass in 2022
Oil
- Recap of our discussion last week - Oil looks like destined to keep moving to $92 - then what?
- Currently trading at $91
- A move above $92 would put $95 in play - as long as OPEC+ keeps with voluntary production cuts
Retail Confidence
- U.S. retailers will hire the lowest number of seasonal workers for this holiday season since 2008, due to increased labor costs and shaky consumer confidence, according to a report by Challenger, Gray & Christmas
- Retailers are expected to add just 410,000 seasonal jobs this season, according to an analysis of nonseasonally adjusted data from the Bureau of Labor Statistics (BLS) by the global outplacement and executive coaching firm.
- That is just slightly above the 324,900 workers they added during the last quarter of the financial recession of 2008.
- Meanwhile - Macy's to Hire for More Than 38,000 Seasonal Positions

NAHB Housing Market Confidence
- Hearing from my mortgage broker and real estate peeps - kinda worried as very quiet out there.
- September NAHB Housing Market Index 45 vs 50 Briefing.com Consensus; prior 50
Planet Fitness - Weird
- In a move that stunned investors and employees alike, Planet Fitness ousted company veteran Chris Rondeua from his post as CEO
- The stock dropped 15% in the wake of the announcement, hitting a 52 week low.
- Temporarily replaced by Craig Benson (Board member) former governor of new Hampshire
UAW Strike
- Strategic - cause problems with supply chain to cripple some of the automarkers
- Argument about CEO salary and profits (profits can come from keeping employee costs down)
Shuffle
- Amazon.com Inc. is hiring Microsoft Corp.'s product chief to run the division responsible for Alexa and the Echo smart speakers, according to people familiar with the situation.
- Panos Panay, who led Microsoft's Windows team and was central to the company's hardware push with its Surface computers, said he was leaving Microsoft earlier Monday.
- Dave Limp, the longtime Amazon hardware chief, said last month that he would retire from the company before the end of the year.
Clorox "Hack"
- Clorox seeing some selling after identifying unauthorized activity on some of its IT systems and anticipating the event to materially weigh on its Q1 (Sep) results. - Although Clorox did not specify the degree to which the unauthorized activity would impact its financials, investors are still cautious .
- Regarding the security incident, Clorox already took the proper steps to stop and remediate the issue.
- However, in doing so, Clorox had to engage in manual ordering and processing procedures, causing operations to slow and triggering an elevated level of consumer product availability problems.
- Clorox expects to remain in manual mode until next week, when it will begin transitioning back to normal automated order processing.
Another Hack
- MGM Resorts has officially entered its eighth day of "cybersecurity issues" that have silenced slot machines and shut down internal computer systems, costing the hotel and casino chain as much as $8.4 million per day in daily revenue.
- David Katz, a gaming industry analyst with Jefferies Group, issued a note estimating that MGM could take a hit of between 10% and 20% on revenue and cash flow.
- The company generates some $42 million in revenue and $8 million in cash flow daily, according to Katz.
Phone Seizure
- European Central Bank President Christine Lagarde seized the mobile phones of her fellow policymakers at this week's meeting and rebuked them for leaking crucial information ahead of a policy decision
- The unprecedented move is the boldest step that Lagarde has taken to stop information leaking out from the Governing Council
- The 26 members of the Governing Council were told to hand over their mobile phones on Wednesday, the first day of the meeting, as policymakers were about to pick Claudia Buch as the ECB's top banking supervisor
Back end of Earnings Season
- Oracle was not  great - outlook poor and  missed revenue estimates
- Stock down the most since 2002 (17% on the day)
- Cramer  was all a flutter about this - the day before earnings saying how important this was for markets an  the  entire AI thesis.
Oil prices - Pinch
- American Airlines and Spirit Airlines on Wednesday joined other carriers in warning that higher costs will hit profits during the bustling summer quarter.
- American said it expects adjusted earnings per share to come in between 20 cents and 30 cents in the third quarter, down from a previous forecast of as much as 95 cents a share, citing more expensive fuel and a new pilot labor deal. The carrier halved its operating margin from a forecast earlier this summer to 4% to 5%.
- Spirit Airlines expects negative margins of as much as 15.5% in the three months ending Sept. 30, down from an earlier estimate of -5.5% to -7.5%. The budget airline also cut its revenue forecast for the third quarter.
X - Twitter
- Musk is commenting about making the service a subscription
- Supposedly to combat bots and hate speech
- Would we pay? (What is cutoff?)
---
Love the Show? Then how about a Donation?
Winners will be getting great stuff like the new DHUnplugged Shirts (Designed by Jimbo) -
PLUS a one-of-a-kind DHUnplugged CTP Winner's certificate..

CLICK HERE FOR MORE CHARTS ON TRADING VIEW
---
CRYPTO LIMERICKS
JCD Score ()
---
See this week's stock picks HERE
---
Follow John C. Dvorak on Twitter
Follow Andrew Horowitz on Twitter
---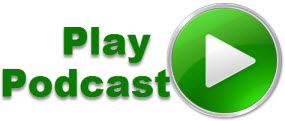 Podcast: Play in new window | Download (Duration: 1:01:36 — 56.7MB)
Subscribe: RSS