China putting out stimulus ideas daily.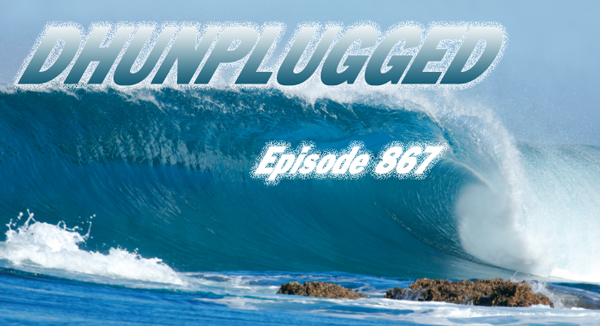 Traffic jam in Panama!
Weather is causing all sorts of problems
Crude oil prices on the rise
PLUS we are now on Spotify and Amazon Music/Podcasts!
---
Click HERE for Show Notes and Links
DHUnplugged is now streaming live - with listener chat. Click on link on the right sidebar.
---
Love the Show? Then how about a Donation?
---
Follow John C. Dvorak on Twitter
Follow Andrew Horowitz on Twitter
Warm Up
- COVID making the rounds again - J Biden tests positive
- Weight loss
- UAL Full ground stop today
- Gone Private - Back to the Public life (ARM)
- More bailouts in China
- InfaDisinFlation - Slowing Deflation?

Market Update
- Hurricane Idalia - The $$ cost to insurers
- Employment reports - mixed to good. Fed friendly (but rates creeping again)
- What is happening to pharmacies?
- GOVY shutdown clock continues
- Oil is still rising
- Back to School
THANK YOU to all who decided it was a good idea to give - we are sending you books for those who graciously donated the special amount to show 666.

Employment Report
- Revisions to last two months (better)
- Payrolls increased to 187,000
- Unemployment rate @3.8%
- Rates came down a bit and markets took this as good news
China
- Continued problems with the economy
- New measures over the past week to help real estate sector and lenders
- Looks like injection of funds into Country Garden
- USD moving to highs against the Yuan
OIL
- Even though there is a concern about China's economy  - oil keeps rising
- Oil prices rose on Friday to their highest in over half a year and snapped a two-week losing streak, buoyed by expectations of tightening supplies.
- Saudi Arabia decided to keep (extend) the voluntary cuts into October
--- 1 million barrels per day
-- Crude oil up 8% YTD - BUT, 21%  in the last 3-months
----- How does that fit with the deflationary story?
Supply Chain/Weather Issues
- The average wait time for non-booked vessels at the Panama Canal jumped by between 44% and 59% last month as a prolonged drought led to restrictions on daily transits and ship drafts.
- The Panama Canal Authority began imposing the restrictions earlier this year in a move to conserve water. Only 32 vessels with a draft of up to 44 feet are now allowed to pass everyday, from 36 ships and maximum draft of 50 feet in normal conditions.
- Waiting time averaged 8.85 days for southbound transit and 9.44 days for northbound passage in August, from 5.56 days and 6.55 days, respectively, in July, according to data from the Panama Canal Authority.
VinFast
- Follow up - OH My - down 70% from peak
ARM
- Chip design firm Arm on Tuesday submitted an updated filing for its upcoming blockbuster initial public offering on the New York Stock Exchange, setting a price range between $47 and $51.
- Only 9.4% of Arm's shares will be freely traded on the NYSE.
- Arm was previously dually listed in London and New York, before SoftBank acquired it for $32 billion in 2016.
Shoot it up!
- Novo Nordisk launched its weight-loss injection Wegovy in Britain on Monday, its second debut in Europe in just over a month as the drugmaker seeks to expand in the region even as it struggles to keep up with soaring demand.
- Surging demand for the drug, and Novo's highly effective diabetes drug Ozempic, have sent the company's shares and earnings to record highs.
- So no problem taking these shots.....(only very recently approved for weight loss as it is a diabetes medicine)
- MIRACLE DRUG - Get that shot in the belly roll!|
- Danish drugmaker (Novo Nordisk) briefly unseated LVMH as Europe's most valuable listed company in intraday trading on Friday, ending the French luxury group's 2-1/2 year-long reign at the top.
COVID
- First lady Jill Biden's positive test for Covid-19 threatens to upend President Joe Biden's plans to travel to the G-20 summit in India, coming just days before his expected departure.
- The White House announced the first lady's result Monday night and said she was experiencing only mild symptoms. The president himself was tested Monday evening and found to be negative.
Burning Man
- Anyone out there go?
- JCD: Reports back?
- Thousands of Burning Man attendees readied to make their "exodus" on Monday as the counter-culture arts festival in the Nevada desert ends in a sea of drying mud instead of a party around its flaming effigy namesake.
- On the way in- reports of multi hours waits on road at a standstill due to protest
- On way out rain created a shelter in place as conditions were dangerous
- Surely no one way dissuaded from going again next year - maybe even encouraged a few ?
AIRLINE NEWS
- United FULL GROUND STOP "We are experiencing a system-wide technology issue and are holding all aircraft at their departure airports. Flights that are already airborne are continuing to their destination as planned. We will share more information as it becomes available. Thank you for your patience as we work on a resolution to get you on your way as soon as possible." (approx 30 minutes or so)
- Southwest Air says during the Labor Day holiday, from Thursday through Monday, the Southwest Team operated more than 19,000 flights and achieved a flight completion factor of almost 99%
Pharmacies
- Walgreens Boots Alliance -2.3% stays on its downhill trajectory after S&P announced Friday after the close that Deere (DE) would replace the company in the S&P 100; follows news of CEO Rosalind Brewer's departure
- Shares remain stuck around 2009 lows
- CVS doing better but still down 30% this year
Shutdown ?
- The U.S. government will shut down at midnight on Sept. 30 if Congress fails to pass spending legislation.
- Freedom Caucus and other republicans want concessions like ZERO for Ukraine, Impeachment hearing for Biden and $$ for borders
- But more stimulus
-  - The administration of U.S. President Joe Biden on Wednesday moved to extend mandatory overtime pay to 3.6 million salaried workers, going even further than an Obama-era rule that was struck down in court.
------- The U.S. Department of Labor (DOL) released a proposed rule that would require employers to pay overtime premiums to workers who earn a salary of less than $1,059 per week, or about $55,000 per year.
- The current salary threshold of about $35,500 per year was set by the Trump administration in a 2020 rule that worker advocates and many Democrats have said did not go far enough.
$$ at the Banks
- Lending seems to be slowing for several reasons
- Profitability with current yield curve is an issue
- U.S. lenders are holding onto large piles of cash as insurance against a slowing economy, continuing deposit outflows and looming tougher liquidity rules that could particularly impact mid-sized banks.
---- Estimates are $3.3 trillion on hold
------ Still not near the peak in 2022 (Slightly higher than at start of 2023)
Weather and $$
- Hurricane Idalia - Losses mounting
- Private market insured losses are expected to be between $3 billion and $5 billion due to Hurricane Idalia which struck the Big Bend region of Florida last week
- The good news? Less than expected
Shopify gets the Amazon Nod
- The company said it struck a deal with Amazon to offer its "Buy with Prime" program to merchants.
- The companies announced late Wednesday that U.S.-based Shopify merchants will soon be able to access Amazon's Buy with Prime service, which allows them to add the Prime logo and offer Amazon's quick-turnaround delivery options on their storefronts.
Homebuilders
- Despite high inflation and rising mortgage rates, homebuilder stocks have been remarkably strong so far in 2023. For instance, prior to today, Toll Brothers (TOL) had surged by nearly 70%, while Lennar (LEN), D.R. Horton (DHI), and PulteGroup (PHM) had soared by 33%, 34%, and 8%, respectively.
- Today, though, investors are locking in some profits as the 10-year Treasury Bond -- which fixed mortgage rates tend to track -- climbs higher and puts further strain on would-be home buyers.
Back to School
- Back-to-school US spending set to hit record high in 2023
- The National Retail Federation, a retail trade group, predicts spending will surpass $135 billion, an increase of more than $24 billion from last year.
- - Credit cards tapped according to many big box and  retailers
----- Quick calc - 22% with $5,000 outstanding - $92/month will take 309 months
Hmmmmm.
- BlackRock and Vanguard drastically scale back support of ESG projects like 'racial equity' and 'reproductive rights'
- For better or for worse, BlackRock CEO Larry Fink said in June 2023 that he would no longer use the term "ESG" because it has been "weaponized by the far left and the far right."
- "I don't use the word ESG anymore, because it has been entirely weaponized," Fink stated.
- "I'm a big believer that you have to focus on all your stakeholders," he added. "But I'm not going to use the word ESG because it has been misused."
- BlackRock denied attacks that it was succumbing to right-wing pressure and said it was "solely to advance the financial interests of our clients."
Pot News
- This week, the Department of Health and Human Services asked the Drug Enforcement Agency to consider easing restrictions on marijuana upon a review of its classification under the Controlled Substances Act.
- MJ Stocks moved on this news
- Since the 1970s, marijuana has been listed alongside heroin and LSD as Schedule I drugs, or substances that authorities say have no accepted medical use and a high potential for abuse.
- The DEA will consider moving marijuana down to a Schedule III drug, alongside ketamine, anabolic steroids and testosterone as a substance that has moderate to low potential for physical or psychological dependence. The recommendation, however, will not de-schedule marijuana.
---
Love the Show? Then how about a Donation?
Winners will be getting great stuff like the new DHUnplugged Shirts (Designed by Jimbo) -
PLUS a one-of-a-kind DHUnplugged CTP Winner's certificate..

CLICK HERE FOR MORE CHARTS ON TRADING VIEW
---
CRYPTO LIMERICKS
JCD Score ()
---
See this week's stock picks HERE
---
Follow John C. Dvorak on Twitter
Follow Andrew Horowitz on Twitter
---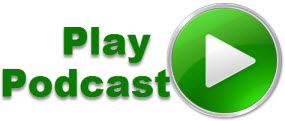 Podcast: Play in new window | Download (Duration: 1:05:49 — 60.6MB)
Subscribe: RSS