More Talk from Feds – Jackson Hole Confab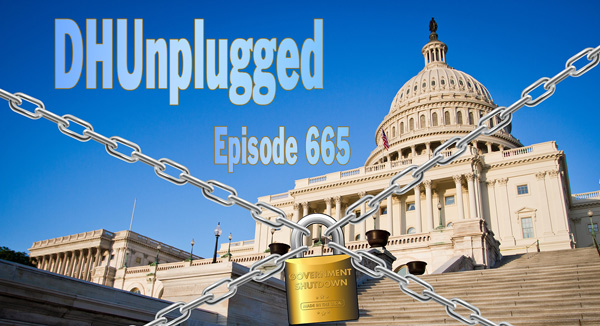 Another government shutdown looming?
Hot Dogs, get Your Hot Dogs!
PLUS we are now on Spotify and Amazon Music/Podcasts!
---
Click HERE for Show Notes and Links
DHUnplugged is now streaming live - with listener chat. Click on link on the right sidebar.
---
Love the Show? Then how about a Donation?
---
Follow John C. Dvorak on Twitter
Follow Andrew Horowitz on Twitter
Warm Up
- US Rates on the move
- Jackson Hole Confab this week - Powell talking Friday
- Another government shutdown looming? (September)
- Russian Moon Landing - Not so good
- Hot Dog Wars
- Schmuchalucks

Market Update
- China freaking out investors - not showing big support
- The S&P 500 index fell 2.1% last week, extending the market benchmark's losing streak to a third consecutive week as bond yields climbed to highs not seen in years.
- The drop came as Treasury yields rose to multi-year highs; the 10-year Treasury yield hit a 16-year high and the 30-year Treasury yield reached a 12-year high
- The SPAC is back? IPO opps? Parts of the market still yearning for risk (casino vs investing)
- Moody's gets into the fray - cuts bank ratings
Yields - Moving
- 10-Year tops 4.35%++
- Long-term on a losing streak
--- Meaning: High rates for longer being accepted by markets - also spread may narrow on curve
- Minutes released this week from the latest Federal Open Market Committee meeting indicated most committee members saw "significant upside risks" to inflation, which could prompt the central bank to further raise its benchmark lending rate.
Moody's
- Moody's cut credit ratings of several small to mid-sized U.S. banks on Monday and said it may downgrade some of the nation's biggest lenders, warning that the sector's credit strength will likely be tested by funding risks and weaker profitability.
- Moody's cut the ratings of 10 banks by one notch and placed six banking giants, including Bank of New York Mellon, US Bancorp State Street and Truist Financial on review for potential downgrades.
Inflation - Rice
- Rice prices surged to their highest in almost 12 years, after India's rice export ban and adverse weather conditions dented production and supplies of Asia's primary staple food, according to the UN's food agency.
Tesla
- Tesla shares (TSLA) led the consumer discretionary sector's drop, falling 11% last week as reports said the electric vehicle maker reduced the prices for its premium Model S and Model X vehicles in China, its second price cut in the country this week.
- The company also launched two cheaper versions of its Model S sedan and Model X sports utility vehicle in the US.
NVDA
- Earnings out on 8/23 - a good bit of optimism going into the print
- Recent upgrade to the stock - HSBC upped their tgt on NVIDIA (NVDA) to $780 from $600
Odd Tech
- Earnings AFTER the close on Friday (last)
--- Worried investors - why would a company do that? (Friday Night Dump?)
- - - Stock is ramping higher on the news....
- Palo Alto Networks — The security software vendor soared 12.5% following an earning's beat after the Friday market close. Fiscal fourth quarter adjusted earnings per share came in at $1.44, topping the $1.28 expected from analysts polled by Refinitiv. Revenue, however, fell short
Earnings Roundup
- Fabrinet surged 21% after its fiscal fourth-quarter results late Monday topped analysts' estimates. The advanced manufacturing services company posted non-GAAP earnings of $1.86 per share, greater than the $1.80 earnings per share expected
- Dicks Sporting Goods shares plunged nearly 20% after the retailer reported an earnings miss and cut guidance for the year, due in part to an increase in retail theft
----- The tell ? Dicks announced management layoff and cost savings a day before the earnings
-  Macy's slid about 1.6% after reporting second-quarter earnings. Macy's beat estimates on the top and bottom lines, but issued weak third-quarter guidance.
- Lowe's stock gained about 2.4% after earnings beat second-quarter earnings expectations. The home improvement company reported $4.56 earnings per share, greater than the $4.47 expected by analysts
China
- Chapter 15
- Several companies (major real estate developers and also lenders) are filing for Chapter 15
- Chapter 15 protection lets foreign companies apply for U.S. bankruptcy protections for proceedings that largely happen overseas.
- So, in this case, if courts approve the plan, U.S. assets of the Chinese company would be protected from creditors trying to dispute the restructuring.
------ Case in point: Once China's top-selling developer, Evergrande has become the poster child of the country's unprecedented debt crisis in the property sector, which accounts for roughly a quarter of the economy, after facing a liquidity crunch in mid-2021.
- - - - - The developer has sought protection under Chapter 15 of the U.S. bankruptcy code, which shields non-U.S. companies that are undergoing restructurings from creditors that hope to sue them or tie up assets in the United States.
- - - - - - - The filing is procedural in nature, but the world's most indebted property developer with more than $300 billion in liabilities has to do it as part of a restructuring process under U.S. law, two people familiar with the matter said.
More China
- China's central bank cut its one-year loan prime rate Monday, the second time in three months it has done so, underscoring the urgency of bolstering growth in the world's second-largest economy.
- The People's Bank of China cut its one-year loan prime rate by 10 basis points from 3.55% to 3.45%, but left its five-year loan prime rate unchanged at 4.2%
- Most household and corporate loans in China are based on the PBOC's one-year loan prime rate, while mortgages are pegged to the five-year rate.
Russia
- First wondering how they did not complete the War in Ukraine in under a month
- Now - Russia's first moon mission in 47 years failed when its Luna-25 space craft spun out of control and crashed into the moon after a problem preparing for pre-landing orbit, underscoring the post-Soviet decline of a once mighty space program.
- Maybe... Russia is not the superpower that we thought?
Cool Stuff:
- The world's largest agricultural trader hauls 225 million tons of cargo around the globe each year on hundreds of colossal vessels.
- Now one of those ships is being powered, in part, by wind.
- - The Pyxis Ocean, an 80,000-ton bulk carrier chartered by commodity giant Cargill Inc., just finished her maiden voyage from Shanghai to Singapore after the installation of two massive steel and composite-glass "sails."
- It's the first ship to be retrofitted with two WindWings, each 37.5 meters (123 feet) high.
- - They can cut the vessel's fuel use by roughly a fifth, designer BAR Technologies says. If the trial goes well, Cargill hopes to add sails to many of its vessels.
Did You Know?
- November 2022 - Sam's Club has lowered the price of its hot dog and drink combo from $1.50 to $1.38, taking an apparent shot at its rival Costco, which is widely known for its own hot dog deal at $1.50.
- Does this have any impact? $1.50 vs $1.39?
COVID - Making a comeback?
- ERIS
- U.S. Centers for Disease Control and Prevention said on Thursday that it was tracking a new, highly mutated lineage of the virus that causes COVID-19.
- The lineage is named BA.2.86, and has been detected in the United States, Denmark and Israel, the CDC said in a post on messaging platform X.
- - The Biden administration plans to urge all Americans to get a booster shot for the coronavirus this autumn to counter a new wave of infections, a White House official said on Sunday.
- The official said that while the Centers for Disease Control and Prevention are reporting an increase in infections and hospital admissions from the virus, overall levels remain low.
- Do we buy the Vaccine companies ahead of another outbreak (or government programs to pay for vaccines?)
Musk
- Social media company X, formerly known as Twitter, will remove a protective feature that lets users block other accounts, owner Elon Musk said on Friday in another controversial move for the company he bought last year.
-- Musk also Tweeted last week that "X" may fail or something else to get attention
- Then there is this: On Thursday, bitcoin fell 7.2% in its biggest one-day drop since November 2022 when top exchange FTX collapsed. Bitcoin then slipped to a two-month low of $26,172 during Asian trading hours on Friday, its lowest since June 1.
---- WHY? Reports that SPACEX sold all of their bitcoin holdings
Valuation Question
- Vietnamese EV maker Vinfast IPO
- VinFast's shares jumped some 270% after its U.S. trading debut, vaulting its total market value past some of the world's largest automakers such as Ford, GM, BMW and Volkswagen.
- Came to market via SPAC
- Market Cap - (even after coming down from peak) $40B
- Stock went from $10 to $37 and now $17
Pharma Wars
- Non-profit insurer Blue Shield of California plans to drop CVS Health as its pharmacy benefit manager and work with Amazon and others to cut drug costs for its members and reduce reliance on companies that negotiate drug prices.
- Blue Shield, whose health plans cover 4.8 million members, said it will now work with five different companies, including Mark Cuban's drug company, to provide "convenient, transparent access to medications while lowering costs."
- Amazon will provide delivery of prescription medications, as well as upfront pricing, while Mark Cuban Cost Plus Drug Company will work to reduce surprise drug costs at the pharmacy pick-up counter.
Netflix
- Did You Know?
--- Netflix still sends DVDs - although program ends Sept 29 and if member you will get up to 10 bonus discs
---- dvd.netflix.com
---
Love the Show? Then how about a Donation?
Winners will be getting great stuff like the new DHUnplugged Shirts (Designed by Jimbo) -
PLUS a one-of-a-kind DHUnplugged CTP Winner's certificate..

CLICK HERE FOR MORE CHARTS ON TRADING VIEW
---
CRYPTO LIMERICKS
JCD Score ()
---
See this week's stock picks HERE
---
Follow John C. Dvorak on Twitter
Follow Andrew Horowitz on Twitter
---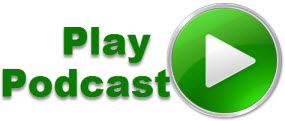 Podcast: Play in new window | Download (Duration: 53:53 — 49.6MB)
Subscribe: RSS