Economy on fire in the US – while China sinks to new lows.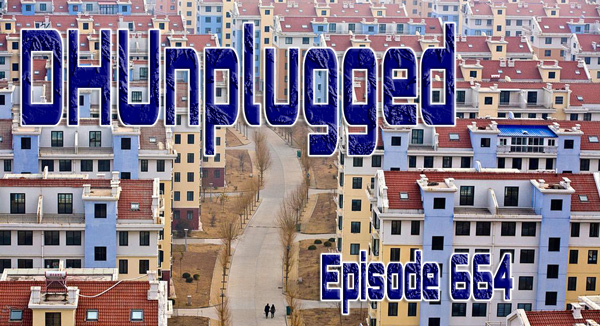 Housing market sentiment slows – hit by high mortgage rates.
Big break for big insurers.
The Closest to The Pin Winner!
PLUS we are now on Spotify and Amazon Music/Podcasts!
---
Click HERE for Show Notes and Links
DHUnplugged is now streaming live - with listener chat. Click on link on the right sidebar.
---
Love the Show? Then how about a Donation?
---
Follow John C. Dvorak on Twitter
Follow Andrew Horowitz on Twitter
Warm Up
- Musk/Zuck cage-fight news (AGAIN)
- FITCH - at it again
- M&A in Steel industry
- China eco spooks markets (Ghost Economics hits)
- Impact of Maui Fires - Focus on A Utility Company

Market Update
- Sentiment shifting - AI craze dulls some tech selling off
- Housing index drops - (builder sentiment) - 7% mortgage rates hit hard
- EV price wars - led by Elon (beat them and bury them)
- Disinflation is slowing ( Confusing?)
Inflation
- PPI comes out hot
- Concern rising that there is commodity inflation returning
- Talk of one more hike this year then cuts mid-2024 (Goldman Sachs Update)
- Meanwhile - rates movin' up
Yield Curve
- Getting Crazy!
Earnings Season - Almost ending
- The blended year-over-year earnings decline for the second quarter is -5.2% today, compared to an earnings decline of -7.4% last week and an earnings decline of -7.0% at the end of the second quarter (June 30).
- If -5.2% is the actual decline for the quarter, it will mark the largest year-over-year earnings decline reported by the index since Q3 2020 (-5.7%). It will also mark the third straight quarter in which the index has reported a year-over-year decrease in earnings.
- Big mega-cap numbers helped over last week
Fitch - Another Warning
- Discussed the rationale with Moody's last week
- A Fitch Ratings analyst warned that the U.S. banking industry has inched closer to another source of turbulence — the risk of sweeping rating downgrades on dozens of U.S. banks that could even include the likes of JPMorgan Chase.
- Another one-notch downgrade of the industry's score, to A+ from AA-, would force Fitch to reevaluate ratings on each of the more than 70 U.S. banks it covers
Yen - Intervention
- Yen hits 145 - level that has had BOJ intervention previously
- Weakening due to easy monetary policy while everywhere else is tightening
Japan
- 6% GDP (annualized) - expectations were for 3.1%
- How do you keep rates at historic lows?
China
- Just bad news after bad news
- So bad they announce a surprise rate cut last night
- Discontinued reporting on unemployment of young people - (was record level of  21%+ last month)
- Retail sales rose by 2.5% in July from a year ago, below expectations for a 4.5% increase,
- Industrial production rose by 3.7% in July from a year ago, below the 4.4% increase analysts had expected
- Fixed asset investment rose by 3.4% for the first seven months of the year from a year ago, below the 3.8% forecast
- The urban unemployment rate ticked up to 5.3% in July from 5.2% in June
More China
- One of China's largest private wealth managers has triggered fresh anxiety about the health of the country's shadow banking industry after missing payments on multiple high-yield investment products.
- Zhongzhi is among the biggest players in the country's $2.9 trillion trust industry, which combines characteristics of commercial and investment banking, private equity and wealth management.
- Firms in the sector pool savings from wealthy households and corporate clients to offer loans and invest in real estate, stocks, bonds and commodities.
Russian Ruble Woes
- Ruble hits 17 month low - discussion that this is because Russia losing the war?
- Russia's central bank on Tuesday hiked interest rates by 350 basis points to 12% at an emergency meeting
Cage Fight - Done
- Zuck: "I think we can all agree Elon isn't serious and it's time to move on,"
- "I offered a real date. Dana White offered to make this a legit competition for charity," Zuckerberg wrote, referring to the president of the Las Vegas-based company Ultimate Fighting Championship
- "Elon won't confirm a date, then says he needs surgery, and now asks to do a practice round in my backyard instead,"
Tesla
- Cut price again - new car lineup
- Tesla introduced new standard range Model S and Model X cars in the United States, priced cheaper than the other versions of the S and X models
- The new S and X models were priced at $78,490 and $88,490, respectively, the website showed.
- Tesla also announced big cuts to prices in China as they are ramping up price war as sales lag
- Stock down 12% MTD (up 90% YTD)
US Steel - Selling
- United States Steel said on Sunday it is initiating a formal review to evaluate strategic alternatives for the steel producer after receiving multiple unsolicited bids for part or all of its business.
- Turned down offer from Cleveland Cliffs for $7.3 billion
Love This!
- If there are issues with rules - change the accounting rules
- Some insurers operating in the United States stand to reap a windfall worth hundreds of millions of dollars from the relaxing of a 31-year-old rule on reporting interest rate-related losses
- The change, which would expire at the end of 2025 unless revisited, will allow insurers to realize some of these losses over time, rather than straight away
- Example: Prudential may benefit by $1.3 billion
- Basically they were able to invest, lose money and now get a reprieve from favorable accounting changes
FTX Update
- SBF goes to jail
- Sam Bankman-Fried's bail was revoked ahead of his October fraud trial, a U.S. judge said on Friday, after prosecutors accused the indicted founder of bankrupt cryptocurrency exchange FTX of tampering with witnesses.
- Also, seems that $100 million of client funds was paid as political contributions - if true - will there be clawbacks?
Disney Making Moves
- Disney getting into sports betting.
- Penn Entertainment signing a deal to rebrand their Barstool Sportsbook app as ESPN Bet. Around that, Penn also transferred Barstool Sports back to founder Dave Portnoy in exchange for $1, non-compete agreements, and a 50 percent stake in further sales or monetization ventures from Barstool.
- Penn taking $850M loss (originally purchased for $550M)
Amazon - Chips
- Creating chips for their Titan (Large Language Model)
- Trainium and Inferentia
The New Weather Excuse
- Retailers who blame organized theft for lower profits could be overstating crime's impact to cover up internal flaws or self-inflicted problems (CNBC)
- During recent earnings calls, major companies have blamed disappointing bottom lines or shrinking margins in part on roving bands of organized gangs that ransack their shelves. The issue could come up again as a string of major retailers start to report second-quarter results next week.
- But behind closed doors, retailers are facing other issues they can better control, including theft by their own employees, that are contributing to losses, according to two sources who advise major retailers.
Maui Fires
- Hawaiin Electric is facing questions for not cutting off power to reduce wildfire risk, according to Washington Post.
- The investigation related to wildfires could take months to complete
- (HE) down from $39 to $15 over the past week
---
Love the Show? Then how about a Donation?

Winners will be getting great stuff like the new DHUnplugged Shirts (Designed by Jimbo) -
PLUS a one-of-a-kind DHUnplugged CTP Winner's certificate..

CLICK HERE FOR MORE CHARTS ON TRADING VIEW
---
CRYPTO LIMERICKS
JCD Score ()
---
See this week's stock picks HERE
---
Follow John C. Dvorak on Twitter
Follow Andrew Horowitz on Twitter
---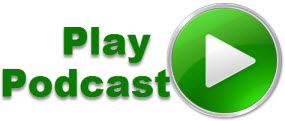 Podcast: Play in new window | Download (Duration: 1:04:50 — 59.6MB)
Subscribe: RSS