YIELDS and the Curve – getting weirder.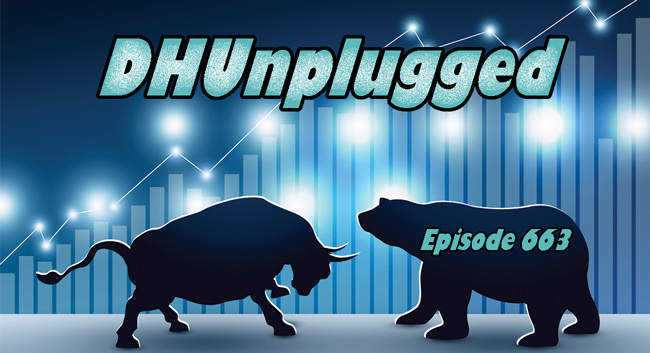 Bear Twist -Tucked and ran.
Earnings season update – big change this week to end the season.
The Closest to The Pin standings!
PLUS we are now on Spotify and Amazon Music/Podcasts!
---
Click HERE for Show Notes and Links
DHUnplugged is now streaming live - with listener chat. Click on link on the right sidebar.
---
Love the Show? Then how about a Donation?
---
Follow John C. Dvorak on Twitter
Follow Andrew Horowitz on Twitter
Warm Up
- Musk/Zuck cage-fight news
- Yields spike - Yield curve spreads
- Prominent Bear - begs for mercy (Bullish Bear?)
- Beer Ball - Reversing The Trend
- Banks - Bowie: Under Pressure (who Else was featured on that song?)

Market Update
- Market Moving - earnings and ECO
- Eco report was confusing many - what is the deal?
- Earnings - some big hits and some big misses
- An update on earnings season
- Markets bummed - more downgrades, China data sucks
30 Second Shameless Host Plugs
Inflation
- Key CPI report out this week (tomorrow) - but many looking for consistent drop (AH sees potential for near-term bounce higher in inflation)
- 3.5% - but weaker additions to payroll/jobs.
- Wage growth kicking up again
- Manheim Used Car Index -1.6% m/m, -11.6% yr/y (seeing moderation, but prices still high)
China Eco
- China said Tuesday that exports fell by 14.5% in July from a year ago, while imports dropped by 12.4% in U.S. dollar terms.
- That's worse than what analysts had expected.
- A Reuters poll predicted a 12.5% decline in exports in July from a year ago, in U.S. dollar terms. Imports were expected to have dropped by 5% during that time, according to the poll.
Yield Curve
- The U.S. yield curve steepened by 20-30 basis points last week - the biggest steepening since March - and the steepening of the 2-year/30-year yield curve by 30 basis points was one of the biggest weekly moves in over a decade.
- Lots of talk from Bill Ackman about shorting the long end of the curve (20-30 yr)
Earnings Season - Almost ending
- The blended year-over-year earnings decline for the second quarter is -5.2% today, compared to an earnings decline of -7.4% last week and an earnings decline of -7.0% at the end of the second quarter (June 30).
- If -5.2% is the actual decline for the quarter, it will mark the largest year-over-year earnings decline reported by the index since Q3 2020 (-5.7%). It will also mark the third straight quarter in which the index has reported a year-over-year decrease in earnings.
- Big mega-cap numbers helped over last week
DOWNGRADES
- Ratings agency Moody's downgraded the credit ratings of several U.S. banks on Monday and warned it was reviewing the status of some of the nation's biggest lenders.
- Moody's cut the ratings of 10 U.S. banks by one notch and placed some banking giants on review for potential downgrades. The agency also changed its outlook to negative for several major lenders. Overall, it changed the assessments for 27 banks in the sector.
- The downgraded banks include M&T Bank, Pinnacle Financial Partners, Prosperity Bank and BOK Financial Corp .
- The banks placed on review for downgrade include BNY Mellon, US Bancorp, State Street and Truist Financial.
-"Many banks' Q2 results showed growing profitability pressures that will reduce their ability to generate internal capital," Moody's wrote in a note.
Italy! - How Do You Say Morons in Italian?
- deficiente OR il ritardato
- Italian banking shares took a beating on Tuesday morning after Italy's cabinet approved a 40% windfall tax on lenders' "excess" profits in 2023.
- Just off negative rates and banks being punished again
- Italian Deputy Prime Matteo Salvini told a press conference on Monday that the 40% levy on banks' extra profits derived from higher interest rates, amounting to several billion euros, will be used to cut taxes and offer financial support to mortgage holders.
- So.... higher rates to clown down economy - therefore profits redistributed and back into economy will spur economy?
Ridiculous
- Cage Match!|
- Elon Musk and Mark Zuckerberg continue to tease a cage match between the two, but it might have to be held off.
- Musk revealed that he is getting an MRI on his "neck & upper back tomorrow," which could result in surgery.
- "Will know this week," Musk said on his X, formally known as Twitter.
- Zuck says he is ready!
- Musk recently X'd that he is 300 lbs and the fight will benefit Zuck if goes long.
Oil
- Prices dipped last week - even after a record weekly draw of inventories
- - Maybe the SPR is being refilled?  Not the smartest time to buy at prices > $80 (But possible)
More Oil
- Saudi Arabian state oil giant Aramco reported a near 38% drop in second-quarter net profit on Monday amid weaker oil prices and thinner refining and chemicals margins, as it boosted its dividend with a new performance-linked payout.
- Results "beat" analyst expectations
- Aramco will begin paying performance-linked dividends for six quarters, starting with a $9.87 billion payout in the third quarter, it said.
- - OH - The Saudi state remains overwhelmingly Aramco's biggest shareholder. The government directly holds 90.19%, the sovereign Public Investment Fund owns 4% and another 4% is held by PIF subsidiary Sanabil, according to Refinitiv data.
- Shares up on the news
Earnings - Warren
- Berkshire Hathaway on Saturday reported a solid increase in second-quarter operating earnings, while the cash hoard at Warren Buffett's conglomerate swelled to nearly $150 billion.
- Net income totaled $35.91 billion, compared with a $43.62 billion loss during the second quarter last year.
- - Operating profit rose 7% to $10.04 billion, or about $6,938 per Class A share, from $9.42 billion a year earlier.
- The strong results were bolstered by a jump in Berkshire's insurance underwriting and investment income.
- Railroads were a net loss to the company|
- Shares closing in on ATH
- OH and the company spent just about $1.4 billion in buybacks during the quarter, bringing the year-to-date total to $5.8 billion
Earnings - Apple
- Apple's decline Friday was its worst day so far in 2023, and its largest loss since Sept. 29 last year. (The stock is up 40% so far this year)
- Apple's earnings beat soft expectations on both profit and revenue, but overall sales declined 1% as iPhone, iPad and Mac sales flagged.
- The declines in Apple's hardware overshadowed strong performance in the company's profitable services division, which grew 8% and is expected to grow even faster in the current quarter.
Beer - I Like Beer
-  Tilray (420 Company) will acquire Shock Top, Breckenridge Brewery, Blue Point Brewing Company, 10 Barrel Brewing Company, Redhook Brewery, Widmer Brothers Brewing, Square Mile Cider Company, and HiBall Energy.
- This is a trend in the industry - to sell names that were bought over the years
Disney (AI!)
- Walt Disney has created a task force to study artificial intelligence and how it can be applied across the entertainment conglomerate, even as Hollywood writers and actors battle to limit the industry's exploitation of the technology.
- Launched earlier this year, before the Hollywood writers' strike, the group is looking to develop AI applications in-house as well as form partnerships with startups, three sources told Reuters.
EV
- Price wars
- Electric vehicle maker Lucid cut prices of its Air luxury sedans by as much as $12,400 as part of an offer, it said on Saturday, amid rising competition in the U.S. EV industry and a price war sparked by Tesla
- Lucid reduced the price of the Air Pure by $5,000 to $82,400 from $87,400, and cut prices of the more powerful Touring and Grand Touring versions by $12,400 to $95,000 and $125,600, adding that the offer would be valid as long as supplies last.
- This could be a problem for industry
- NEWS - Hybrid sales are kicking up (Ferrari says hybrids now 43% of sales, Ford said sales picking up) - Best of both worlds?
Movies
- WHO SAW BARBIE?
- Box-office ticket sales of the movie "Barbie" topped $1 billion in the United States and worldwide since its debut more than two weeks ago
- In a statement, Warner Bros. said the movie took in $459 million from domestic theaters and another $572.1 million overseas over the weekend, for a total of $1.0315 billion
- "Barbie" ticket sales ranked second this year to "The Super Mario Bros," which was released in April and raked in a total of $1.357 billion at the box office.
Back to Bankruptcies
- Yellow Corp , a nearly 100-year-old U.S. trucking firm, filed for Chapter 11 bankruptcy protection on Sunday, burdened with a heavy debt load after a series of mergers, and following tense contract negotiations with the Teamsters Union.
- Stock still trading above $2 as if the common shareholders are not going to be blown out...
Amazon News
- Company put out very impressive numbers on Thursday - total different reaction from Apple's report
--- BIGGEST PROFIT BEAT SINE 2020 - shares soar!
-- Cost cutting big part of earnings beat (which has been the same for most tech companies)
- Amazon.com Inc. is launching the biggest overhaul of its grocery business since it acquired Whole Foods Market six years ago—revamping stores, testing new highly automated warehouses and, for the first time, offering fresh-food delivery to customers who aren't Prime subscribers.
- In a move likely to play well with shoppers, the company also plans to merge its various e-commerce supermarket offerings—from Whole Foods, Amazon Fresh, Amazon.com—into one online cart.
--- Company will sell Doritos and other items it would never sell at Whole Foods online - |
----- Online grocery orders break even is basket with $90-$100
NukUlar!
- Georgia Power Co. announced that a new reactor has entered commercial operations.
- This is the first new American reactor that was built from scratch in decades.
- When construction began in 2009, the reactor was expected to start generating power in 2016.
- A fourth reactor is also nearing completion at Plant Vogtle, a power plant southeast of Augusta, Georgia.
- At its full output of 1,100 megawatts of electricity, Unit 3 can power 500,000 homes and businesses.
- Utilities in Georgia, Florida and Alabama are receiving the electricity.
IRS - Smart Move
- The IRS on Monday ended its controversial practice of unannounced visits to homes or businesses from agency revenue officers for most taxpayers.
- The decision comes amid safety concerns from IRS employees and taxpayers,
- "Knocking on someone's door today is a different scenario than it was 10 or 15 years ago, and there have been significant reports from IRS employees where they have felt unsafe,"
- Effective immediately, the agency will now make initial contact via a mailed letter, known as a 725-B, to schedule in-person meetings with taxpayers in most cases. "We have the tools we need to successfully collect revenue without adding stress with unannounced visits,"
Morgan Stanley
- Turning from Bear to  ???
- 2022 he was spot on....
- Mike Wilson been calling for a sluggish stock move - was very bearish on 2023
- Underestimated valuation expansions, missed AI boom (important to discuss)
- Still sees cool inflation posing threat to corporate earnings
Belchless Cows/Bulls
- BIG NEWS
- The arrival of commercially available genetics to produce dairy cattle that emit less methane could help reduce one of the biggest sources of the potent greenhouse gas!
- Burps are the top source of methane emissions from cattle.
- Semex, the genetics company that sold Loewith the semen, said adoption of the low-methane trait could reduce methane emissions from Canada's dairy herd by 1.5% annually, and up to 20%-30% by 2050.
- Semex - The company this spring began marketing semen with the methane trait in 80 countries.
Wait - Weight
- Shares of Danish drugmaker Novo Nordisk soared on Tuesday, after late-stage trial data showed that its obesity drug Wegovy reduced the risk of major cardiovascular events such as heart attacks or strokes by 20%, compared with a placebo.
- The double-blind trial began almost five years ago and involved more than 17,600 adults with established cardiovascular disease who were overweight or suffered from obesity, but had no prior history of diabetes
---
Love the Show? Then how about a Donation?
Winners will be getting great stuff like the new DHUnplugged Shirts (Designed by Jimbo) -
PLUS a one-of-a-kind DHUnplugged CTP Winner's certificate..

CLICK HERE FOR MORE CHARTS ON TRADING VIEW
---
CRYPTO LIMERICKS
JCD Score ()
---
See this week's stock picks HERE
---
Follow John C. Dvorak on Twitter
Follow Andrew Horowitz on Twitter
---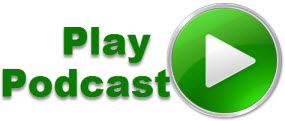 Podcast: Play in new window | Download (Duration: 1:02:52 — 57.9MB)
Subscribe: RSS