X Platform is here. Or is it Platform X?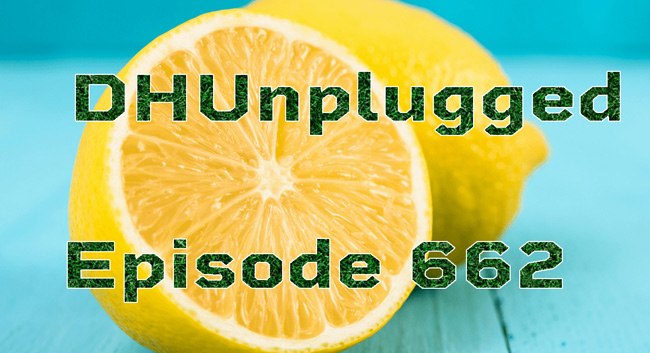 China economic condition is of interest.
Plenty of interesting earnings reports to discuss
The Fed lifts rates – how is that playing out?
Announcing a new Closest to The Pin!
PLUS we are now on Spotify and Amazon Music/Podcasts!
---
Click HERE for Show Notes and Links
DHUnplugged is now streaming live - with listener chat. Click on link on the right sidebar.
---
Love the Show? Then how about a Donation?
---
Follow John C. Dvorak on Twitter
Follow Andrew Horowitz on Twitter
Warm Up
- X or EX? May be the start of something or maybe the end of something
- Saying goodbye to Pee-Wee
- Crazy Meme-type crowd buying again
- Sending big weapons package to Taiwan
- Big news on Mac and Cheese (follow up)
- The Bankruptcy Squeeze - fun market moves

Market Update
- July - great returns across the board
- UBER - first ever profit - but there is more to the story
- China markets are hot - but their economic condition is horrible
- Credit card fee fight - Big boys looking to stop bleed
- Fed lifts rates - once again can't help dovish talk
- Almost a record! DJIA
- Crude WTI at $82, 10Yr at 4.01%
- FITCH!
July Recap - Markets 
DJIA Record - Almost
- Respectable run for 13 days straight days
- It missed the opportunity to tie its longest rally on record: a 14-session run in 1897.
- Since the Dow's inception in 1897, there have been nearly 33,000 trading days. In that time, we've seen a single 14-day streak of gains and two streaks that ended at 13 positive sessions in a row. Prior to this week, the last 13-day rally was in January 1987.
FED
- The Federal Reserve raised interest rates by a quarter of a percentage point on Wednesday and Fed Chair Jerome Powell said the economy still needed to slow and the labor market to weaken for inflation to "credibly" return to the U.S. central bank's 2% target.
- "The (Federal Open Market) Committee will continue to assess additional information and its implications for monetary policy,
- During the press conference, every-time he tried to have a hawkish moment - he pulled it back with a softening of the stance
FITCH
- United States ratings cut by Fitch to "AA+" from "AAA", reflects expected fiscal deterioration over the next three years, growing government debt, and erosion of governance related to peers
- In Fitch's view, there has been a steady deterioration in standards of governance over the last 20 years, including on fiscal and debt matters, notwithstanding the June bipartisan agreement to suspend the debt limit until January 2025. The repeated debt-limit political standoffs and last-minute resolutions have eroded confidence in fiscal management. In addition, the government lacks a medium-term fiscal framework, unlike most peers, and has a complex budgeting process.
X SIGN
- Twitter is now Platform X
-- Somehow this is going to become the platform for all things???
=== ELON put up a BIG lighted sign on roof of HQ - forced to rip it down after complaints
--- On Monday, CNBC saw workers dismantling the glowing X, removing its lights and an arm of the letter, after the construction drew several complaints from neighbors and city officials. The complaints said that it was unpermitted, is a nuisance and, in one complaint, that its flashing lights made it hard to sleep.
More Musk
- JCD - Pluralistic Article about Tesla's Dieselgate, and Musk lies
- https://pluralistic.net/2023/07/28/edison-not-tesla/#demon-haunted-world
Mega Millions
- Now over $1BILLION
--- If there is a grand-prize winner in Tuesdays's drawing, that player can choose to receive the $1.05 billion jackpot in installments or a lump-sum cash payment of $527.9 million, Mega Millions said
--- For most people that are playing - realize that about 40% goes to the government. So, you are sending the government 40% of every dollar you spend on lottery.
Uber
- Earnings per share: 18 cents vs. 1 cent loss expected by analysts, according to Refinitiv and Revenue: $9.23 billion vs. $9.33 billion expected by analysts.
--- Stock was up in pre-market (that is the noob thing to do - just read headline and invest)
- Revenue for the quarter was up 14% from the same quarter last year.
- Shares came in at the open and down 6% on day after revenue miss
-- CEO is another one that loves the spotlight and a regular on the BizTV shows when earnings are released
- Stock at near high from April 2011
Microsoft Earnings
- Concern over chips and inability to get as much as they need could become problematic
- Microsoft expects to increase its capital expenditures sequentially this quarter, to pay for data centers, standard central processing units, networking hardware and GPUs
- The software giant reported a solid EPS beat for Q4 (Jun) last night. However, the upside was not as large as we saw in MarQ and the Q1 (Sep) revenue guidance was a bit below analyst expectations.
META Update
- Impressive spend
- Meta reported second-quarter earnings on Wednesday and said that its Reality Labs unit, which develops virtual reality and augmented reality technologies needed to power the metaverse, logged a $3.7 billion operating loss.
- Last year, Meta's Reality Labs unit lost a total of $13.7 billion while bringing in $2.16 billion in revenue, which is driven in part by the company's sales of Quest-branded VR headsets. Reality Labs lost $3.99 billion during the first quarter. That puts its total losses at about $21.3 billion since the beginning of last year.
- Even so, the big headcount reduction, cost controls and increase in ad spending helped the company make a gigantic move this year +165%
CAT Earnings
- Reports Q2 (Jun) earnings of $5.55 per share, excluding non-recurring items, $0.98 better than the FactSet Consensus of $4.57; revenues rose 21.4% year/year to $17.3 bln vs the $16.46 bln FactSet Consensus.
- Adjusted operating profit margin was 21.3% for the second quarter of 2023, compared with 13.8% for the second quarter of 2022.
- Construction Industries' total sales were $7.154 billion in the second quarter of 2023, an increase of $1.121 billion, or 19%, compared with $6.033 billion in the second quarter of 2022.
- Resource Industries' total sales were $3.563 billion in the second quarter of 2023, an increase of $602 million, or 20%, compared with $2.961 billion in the second quarter of 2022.
- Energy & Transportation's total sales were $7.219 billion in the second quarter of 2023, an increase of $1.514 billion, or 27%, compared with $5.705 billion in the second quarter of 2022.
- Stock at ATH up 8%
China Markets
- China's manufacturing activity fell for a fourth straight month in July
- The official purchasing managers' index (PMI) was at 49.3 from 49.0 in June, according to data from the National Bureau of Statistics, staying below the 50-point mark that separates expansion from contraction.
- Analysts warn the country could miss its modest 2023 growth target of around 5% for a second year in a row should the economy lose any more momentum.
--- 5%??? This is CHINA - is that amazing engine of growth over????   What does that mean to the rest of the global economy?
Taiwan Weapons
- Is this smart?
- The United States unveiled a Taiwan weapons aid package worth up to $345 million on Friday
- Congress authorized up to $1 billion worth of Presidential Drawdown Authority weapons aid for Taiwan, which strongly rejects Chinese sovereignty claims, in the 2023 budget.
- Beijing has repeatedly demanded the United States, Taiwan's most important arms supplier, halt the sale of weapons to the island.
John's Favorite Taco - FOLLOW UP
- :Last week big news about opening up Chipolata in the Middle East
- That was a heads up that something was not quite right.
- Earnings were a big disappointment - stock fell 10% (trying to climb back)
Tupperware Stock
- Remember we discussed management's "going concern: The Company has concluded that there is substantial doubt about its ability to continue as a going concern for at least one year  (April 10, 2023)
- Stock closed at $1.30 on April 10. Last $ 5.61 (431% gain)
Yellow Corp
- Strikes and other costs were too much - company is looking for bankruptcy protection  and shut down operations
- Stock price $0.82 on news of bankruptcy yesterday - current price of stock $3.12 (300%+ gain)
Credit Card Fees
- A bipartisan push in Washington to clamp down on credit card fees is pitting retailers against network payment processors
- The Credit Card Competition Act was reintroduced last month in both the House and the Senate, after not being brought up for a vote in either chamber during the previous Congress.
- Trend is to tack on CC fees (which then creates more fees on the additional tack-on)
Bank Shenanigans
- The Federal Deposit Insurance Corp. said some US banks incorrectly reported the amount of their uninsured deposits after dozens of lenders restated the figures amid increased scrutiny of such funds.
- In recent months, 55 banks revised the deposit data disclosed in a regulatory filing known as a call report, according to an analysis by S&P Global Market Intelligence. In some cases, the banks no longer included certain uninsured deposits that were collateralized by pledged assets as well as those held by bank subsidiaries.
Bye Bye Pee Wee
- Paul Reubens, the actor who played Pee-wee Herman, a nerdy character who wore a gray suit and red bowtie while delighting children and adults alike with his distinctive "heh heh heh" laugh, has died, a post on his Instagram account said on Monday.
- Reubens, 70, died overnight after a years-long battle with cancer
Lawsuits
Mac & Cheese Cleared
- A federal judge on Thursday dismissed a lawsuit accusing Kraft Heinz & Co of misleading consumers by promising it takes only 3-1/2 minutes to prepare a cup of microwavable Velveeta macaroni and cheese.
- U.S. District Judge Beth Bloom in Miami said consumer Amanda Ramirez lacked standing to pursue the proposed $5 million class action or force Kraft Heinz to change its packaging.
- Ramirez objected to packaging that said her macaroni and cheese would be "ready in 3-1/2 minutes" because it did not include time to remove the lid, add water and stir in a cheese sauce pouch.
- She said the product was sold at a "premium price" of $10.99 for eight 2.4-ounce cups, and that she wouldn't have bought it had she "known the truth."
Subway Cleared
- A high-profile lawsuit by a California woman who claimed that Subway's tuna products contain ingredients other than tuna has been dismissed.
- "Subway serves 100% real, wild-caught tuna," the chain said in a statement. "The lawsuit and the plaintiff's meritless claims, which have always lacked any supporting evidence, resulted in the spread of harmful misinformation and caused damage to Subway franchisees and the brand."
-
---
Love the Show? Then how about a Donation?
Winners will be getting great stuff like the new DHUnplugged Shirts (Designed by Jimbo) -
PLUS a one-of-a-kind DHUnplugged CTP Winner's certificate..

CLICK HERE FOR MORE CHARTS ON TRADING VIEW
---
CRYPTO LIMERICKS
JCD Score ()
---
See this week's stock picks HERE
---
Follow John C. Dvorak on Twitter
Follow Andrew Horowitz on Twitter
---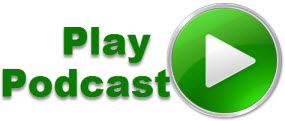 Podcast: Play in new window | Download (Duration: 57:35 — 53.0MB)
Subscribe: RSS