Panic over  the potential NASDAQ 100 rebalance and here is what happened.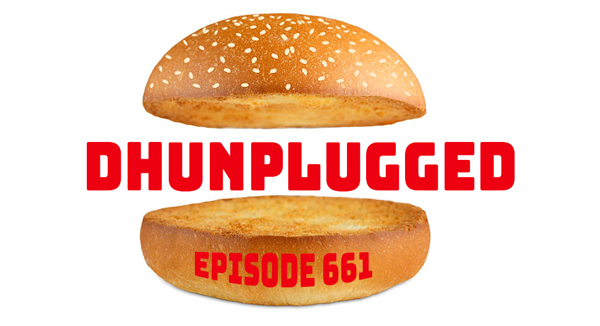 Following up on the multi-billion dollar lose by Goldman – AppleCard a bust?
The Fed and other important market moving events on the top of out list this week.
Announcing a new Closest to The Pin!
PLUS we are now on Spotify and Amazon Music/Podcasts!
---
Click HERE for Show Notes and Links
DHUnplugged is now streaming live - with listener chat. Click on link on the right sidebar.
---
Love the Show? Then how about a Donation?
---
Follow John C. Dvorak on Twitter
Follow Andrew Horowitz on Twitter
Warm Up
- Another big deal - panic ended up a nothingburger
- Summer Travel upended as wildfires heat up Europe
- Biden-omics, this is a thing?
- AI - coders going to be goners

Market Update
- Mega-Cap Tech earnings
- Fed meeting this week - odds favor a hike
- Bull run continues
- Media all abuzz about the DJIA run - most consecutive up days since 2017
- P/E ration on SP500 now at 19.6 (forward) with a negative or zero growth rate
Consumer Confidence
- The Conference Board's Consumer Confidence Index jumped to 117.0 in July (Briefing.com consensus 111.5) from an upwardly revised 110.1 (from 109.7) in June.
- In the same period a year ago, the index stood at 95.3.
- The July reading marks the highest level for the Consumer Confidence Index since July 2021.
- Big jump in UMich last week as well
---- FED HAS TO BE CONCERNED WITH THIS
Fear/Greed
- Extreme Greed
Microsoft Earnings - Good overall , guides soft for Sept quarter, shares drop 4% AH
Google Earnings - AI big driver, good advert numbers, they like what they see - shares jump 6% AH
Interesting - All of a Sudden
- News that AT&T and Verizon may have lead cable problem
--- Raymond James analysts wrote in a note that they estimate AT&T could spend between $264 million and $1.2 billion to remove lead-covered cables. If the company is required to remove all the lead-clad cables, it could cost AT&T roughly $84 million a year in a 15 to 25-year process, the analysts wrote.
- Pratt & Whitney determined that a rare condition in powder metal used to manufacture certain engine parts will require accelerated fleet inspection (RTX down 15% on news as they premise to compensate airlines for the disruption)
--- Powdered metal had a containment in it and the company started inspecting.
----- There is a concern that fleet needs to be inspected more rapidly.
-------- The company expects to inspect another 1000 units next year and expects a very small fallout rate.
- This will cause distribution to the airlines.
-------------- Decliners: ULCC -5.79% LUV -5.60% JBLU -5.39% HA -5.42% UAL -3.96% DAL -3.14% AAL -2.87% SAVE -2.24
Greece Tourism
- Fires burning since Wednesday on Rhodes forced the evacuation of 19,000 people over the weekend as an inferno reached coastal resorts on the island's southeastern coast.
- Rhodes and Corfu are among Greece's top destinations for tourists mainly from Britain and Germany.
- Tour operators Jet2, TUI and Corendon cancelled flights leaving for Rhodes. Britain's easyJet said on Sunday it was operating two repatriation flights on Monday from Rhodes to London's Gatwick airport in addition to the nine flights already operating between the island and Gatwick.
- - AND: The heatwave engulfing the northern hemisphere is set to intensify this week, causing overnight temperatures to surge and leading to an increased risk of heart attacks and deaths, the World Meteorological Organization said on Tuesday.
- - - - The WMO warned that the heatwave was in its early phases, saying it expected temperatures in North America, Asia, North Africa and the Mediterranean to be above 40 Celsius (104 Fahrenheit) "for a prolonged number of days this week as the heatwave intensifies".
Special Rebalance on Monday
- Not as much volatility on the Mega=cap names with the NASDAQ 100 rebalance
- Almost looked on Monday as effort to keep those names up - maybe just swapped?
- Seven companies (combining Alphabet's share classes) top the Nasdaq-100 Index by weight, and now represent nearly 55% of the index.
- NothingBurger
Fed Doings
- WSJ out with a "sneak" (leak) preview
- Expects that the Fed will hike and need to have a hawkish statement
- - Problem is that Powell just cannot be hawkish - continues to sprinkle weakness and dovishness no matter what he does
- - - Latest Stock market, employment and housing numbers are a problem for the Fed
- Will this also be a NothingBurger?
Sign of the times
- Walmart is reducing the cost of its subscription service for Americans who receive food stamps and some other types of government assistance
- The nation's largest retailer said Thursday that it will cut the price of Walmart+ in half for those low-income households. Starting July 20, customers who are eligible for qualifying government aid can pay $49 a year or $6.47 on a monthly basis for Walmart+. That compares to the typical price of $98 a year or $12.95 if members pay monthly.
- Walmart has said that 1/4 of the Walmart+ members get government assistance (does this include social security?)
Another Follow-Up
- Goldman Sachs /Apple Card
- - Further clarity - The exact amount of losses Goldman Sachs has seen with its Apple partnership isn't quite clear, but since 2020 it's somewhere in the ballpark of $1-3 billion.
- - In the June quarter alone, the bank saw a net loss of $667 million on the "Platform Solutions" business inclusive of Apple Card, and GM credit cards.
- Goldman looking to off-load Apple Card - AMEX may be interested (but why would they take on a losing deal?)
- Comments from D-Sol during conference call was about poor execution and tough competition (must have been much more than that to lose almost $1billion YTD)
MUSK - Needs More Spotlight
- Remember that SNL skit with "More Cowbell?"
--- They should update that with "More Spotlight" for Musk
- Now changing Twitter logo/name?? to "X"
- - Earnings for Tesla and latest discussion (84 month loans), margin compression and weak eco outlook not great sign
--- Earnings Call: "One day it seems like the world economy is falling apart, next day it's fine. I don't know what the hell is going on," Musk told analysts on a conference call. "We're in, I would call it, turbulent times."
- - - Automotive gross margin, excluding regulatory credits, fell to 18.1% in the second quarter from 19% in the first quarter, according to Reuters' calculation. A year earlier it was 26%.
- - - Tesla reported overall gross margin of 18.2% for the April-June period - the lowest in 16 quarters - compared with 19.3% for the first quarter.
Follow up - Clarification
- The U.S. Federal Trade Commission official on Thursday withdrew the agency's case before an in-house judge that sought to block Microsoft's $69 billion acquisition of game-maker Activision
Meme -Screw Job -  AMC
- Monday shares popped 37% after a judge Friday denied a proposed settlement related to AMC Entertainment's plan to convert preferred shares into common stock.
- Essentially this was a massive dilution and was good for management
- Company continues to want to take advantage of the retail investor by now putting together a new proposal on ho to dilute and offload shares on the public
---- Why would anyone want to own this name and be involved?
Crypto
- FTX Trading on Thursday sued founder Sam Bankman-Fried and other former executives of the cryptocurrency exchange, seeking to recoup more than $1 billion they allegedly misappropriated before FTX went bankrupt.
- FTX said the defendants continually misappropriated funds to finance luxury condominiums, political contributions, speculative investments and other "pet projects," while committing "one of the largest financial frauds in history."
Biednomics
- Morgan Stanley is crediting President Joe Biden's economic policies with driving an unexpected surge in the U.S. economy that is so significant that the bank was forced to make a "sizable upward revision" to its estimates for U.S. gross domestic product.
- Biden's Infrastructure Investment and Jobs Act is "driving a boom in large-scale infrastructure," wrote Ellen Zentner, chief U.S. economist for Morgan Stanley, in a research note released Thursday. In addition to infrastructure, "manufacturing construction has shown broad strength," she wrote.
-"The narrative behind the numbers tells the story of industrial strength in the U.S," Zentner wrote.
- Meanwhile ISM manufacturing has been in contraction for months (Since October 2022)
NEW TERM?
- Hot desking (sometimes called "non-reservation-based hoteling") is an office organization system that involves multiple workers using a single physical work station or surface during different time periods.
- The "desk" in the name refers to a table or other work space being shared by multiple workers on different shifts as opposed to every staff member having their own personal desk. A primary motivation for hot-desking is cost reduction through space savings—up to 30% in some cases.
- For some employees, hot-desking may be hard to get used to, as people have different ways of using a desk (adjusting the chair height, moving around decorations, keeping the space tidy).
India Coders
- Most outsourced programmers in India will see their jobs wiped out in the next year or two, Stability AI CEO Emad Mostaque said.
- Mostaque, on a call with UBS analysts, said that most of the country's outsourced coders will lose their jobs as the effects of AI mean that it is now possible for software to be developed with far fewer people.
- In India, Mostaque said, "outsourced coders up to level three programmers will be gone in the next year or two, whereas in France, you'll never fire a developer."
China Property Market
- China Evergrande Group finally reported its financial data for both 2021 and 2022 in stock filings to Hong Kong's exchange.
- The developer had to release its financial results before it could start a debt restructuring process, according to the South China Morning Post.
- Hong Kong's stock exchange also required releasing the results as one step in the process of resuming trading of Evergrande shares, suspended since March 2022.
- Evergrande reported net losses of $66 billion and $15 billion in 2021 and 2022 respectively.
------- To compare: Evergrande's combined losses, at $81 billion, are greater than the GDP of Croatia (at $71 billion), or Microsoft's entire 2022 profit (at $72 billion).
---------- Evergrande's revenue also collapsed, falling to just $32 billion in 2022 compared to $71 billion in 2020
John's Favorite Taco
- Chipotle announced Tuesday it has signed an agreement with Kuwait-based Alshaya Group, its first-ever franchise partner, to open locations in the Middle East next year.
- Chipotle currently has just over 50 locations in Canada and Europe. All are company owned and operated, as are its roughly 3,200 U.S. locations.
- Chipotle CEO Brian Niccol told CNBC in an interview that the initial plan calls for two locations each in Dubai and Kuwait, with exact locations yet to be determined.
Bank Shenanigans
- The Federal Deposit Insurance Corp. said some US banks incorrectly reported the amount of their uninsured deposits after dozens of lenders restated the figures amid increased scrutiny of such funds.
- In recent months, 55 banks revised the deposit data disclosed in a regulatory filing known as a call report, according to an analysis by S&P Global Market Intelligence. In some cases, the banks no longer included certain uninsured deposits that were collateralized by pledged assets as well as those held by bank subsidiaries.
---
Love the Show? Then how about a Donation?
Winners will be getting great stuff like the new DHUnplugged Shirts (Designed by Jimbo) -
PLUS a one-of-a-kind DHUnplugged CTP Winner's certificate..

CLICK HERE FOR MORE CHARTS ON TRADING VIEW
---
CRYPTO LIMERICKS
JCD Score ()
---
See this week's stock picks HERE
---
Follow John C. Dvorak on Twitter
Follow Andrew Horowitz on Twitter
---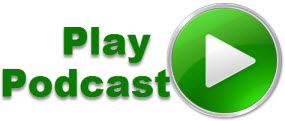 Podcast: Play in new window | Download (Duration: 1:02:38 — 57.6MB)
Subscribe: RSS