bank earnings are out – same pattern as usual.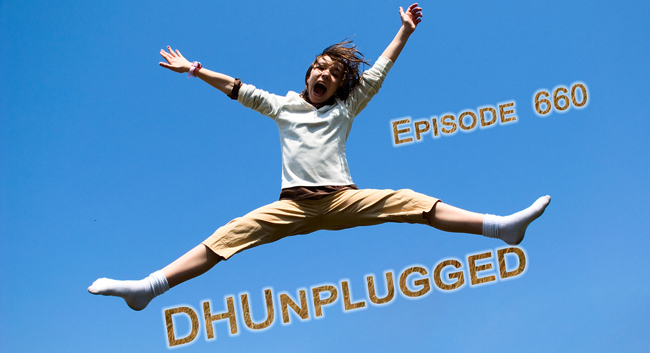 China economy slipping further. Oil prices coming up as summer disruptions hit pipelines.
Massive raises in the airline sector – 40%. At the same time, Ford slashing prices.
PLUS we are now on Spotify and Amazon Music/Podcasts!
---
Click HERE for Show Notes and Links
DHUnplugged is now streaming live - with listener chat. Click on link on the right sidebar.
---
Love the Show? Then how about a Donation?
---
Follow John C. Dvorak on Twitter
Follow Andrew Horowitz on Twitter
Warm Up
- Bank Earnings - Friday the usual
- Markets Trying very hard to stay positive - key analyst upgrades
- Toffee Pretzels with Old Bay - Client Sent me a batch - McAllens Best Toffee  (reasonably priced too!)
- Big price hikes and bigger price cuts
- M&A - Microsoft deal makes DOJ look silly and may pave way for more activity
- A look at a very bad stock chart - you probably won't believe the company

Market Update
- China economics - from bad to worse (what happened to that re-opening trade?)
- All about AI - wait to hear in the next batch of earnings reports
- Luxury firms feeling the heat after China's poor eco readings
- Technicals - MOMO and FOMO - Ahead of Earnings
- Clearly some excess exuberance in markets
ECO
- Two-year U.S. inflation expectations embedded in the Treasury market fell as low as 1.88% on Friday and held at 1.90% on Monday, well below the Fed's 2% target.
- Surveys showing surging U.S. household confidence in June, as real wage growth turns positive and jobs remain plentiful, saw a hesitation in interest rate markets on Friday as Fed officials enter a blackout period before the July 26 decision.
- Crude moving higher (this week it was because of supply disruptions and OPEC cuts)
- Bets are that Fed will increase by 0.25% next week and probably be done. (Even though they are strutting around still talking about at least 2 more hikes and no thoughts about a cut anytime soon.
- USD lowest level against a basket of currencies since April 2022 (also showing that expectations are for a Fed to chill out)
---10Y Treasuries - Down from triple top near 4.10% to 3.8%
Retail Sales
- Total retail sales in June increased a weaker-than-expected 0.2% month-over-month (Briefing.com consensus 0.5%), yet May sales were revised up to 0.5% (from 0.3%). Excluding autos, June retail sales also increased a weaker-than-expected 0.2% (Briefing.com consensus 0.3%) following an upwardly revised 0.3% increase (from 0.1%) in May. After accounting for the upward revisions to May sales, the June results were roughly consistent with expectations.
(Briefing) The key takeaway from the report is that control group sales, which are used in the computation for personal spending in the GDP report, were up a solid 0.6%, leaving them far afield of an economy in recessionary distress.
- Motor vehicle and parts dealer sales increased 0.3% month-over-month following a 1.5% increase in May.
- Gasoline station sales declined 1.4% month-over-month after declining 2.1% in May.
- Building material and garden equipment and supplies dealer sales dropped 1.2% month-over-month after increasing 1.4% in May.
- Food and beverage store sales decreased 0.7% month-over-month after being unchanged in May.
- Nonstore retailer sales jumped 1.9% month-over-month after increasing 0.7% in May.
- Food services and drinking places sales rose 0.1% month-over-month after increasing 1.2% in May.
- Electronics and appliance store sales increased 1.1% month-over-month following a 2.1% increase in May.
Bank Earnings
- Schwab comes up smelling sweet - Big flood of new accounts, deposits and decent earnings
-  Bank of America - Reports Q2 (Jun) earnings of $0.88 per share, $0.04 better than the FactSet Consensus of $0.84; revenues rose 11.1% year/year to $25.2 bln vs the $24.98 bln FactSet Consensus. (Stock up 4%)
----- Revenue, net of interest expense, increased 11% to $25.2 billion
------ Provision for credit losses of $1.1 billion increased $602 million
- Morgan Stanley also does well
----- Reports Q2 (Jun) earnings of $1.24 per share, $0.04 better than the FactSet Consensus of $1.20; revenues rose 2.3% year/year to $13.46 bln vs the $13.02 bln FactSet Consensus. (Stock up 6%)
Goldman Recession Prediction
- Major move from 25% probability to 20% probability over the next 123 months
- Several other firms have had similar prediction changes
WHEAT
- Russia on Monday said it has suspended a humanitarian corridor to deliver key Ukrainian grains to global markets, hours before the agreement's expiry.
- The pact allowed the export of commercial food and fertilizer supplies, including ammonia, from three Ukrainian ports in the Black Sea
--- One would think this would put a little bump in wheat prices...
- Wheat initially popped, then dropped
Student Loans - If at first...
- U.S. President Joe Biden's administration will automatically cancel $39 billion in student debt for more than 800,000 borrowers
- Borrowers are eligible for forgiveness if they have accumulated the equivalent of either 20 or 25 years of qualifying months.
M&A
- A U.S. judge ruled on Tuesday that Microsoft may go forward with its planned acquisition of videogame maker Activision Blizzard
- Markets cheered
- UK couurt puts a hold on UK veto of merger
- MSFT and Sony sign deal to keep Activisions Call of Duty on Playstation
Inflationary
- United Airlines and its pilots' union have agreed to a preliminary labor deal that includes pay increases of as much as 40.2% over four years, ending months of tense negotiations and airport pickets.
- The deal makes United's aviators the latest from a major airline to reach an agreement for higher wages amid the post-pandemic travel boom.
- The preliminary deal, which the Air Line Pilots Association announced Saturday, comes months after Delta Air Lines pilots ratified a new contract that included 34% raises over four years, the first of the top four airlines to reach a new agreement. American Airlines and its pilots' union reached a new labor deal with 40% raises over four years, though it still faces a ratification vote by members.
Not Inflationary
- Ford is shaving up to $10,000 off the cost of an F150 Lightning across all variants, bringing the electric truck somewhat closer to its initial pricing. The base F-150 Lightning Pro is dropping by nearly $10,000 to $49,995.
- Savings are more modest at the other end of the scale, with the company cutting just over $6,000 from the top-end Platinum Extended Range model's price. That trim now has an MSRP of $91,995.
- Supposedly this is not due to demand (HUH?)
--- Stock down 4% (Tesla stock seems to go up with price cuts)
 Crypto
- Big news regarding Ripple (XRP)
--- BIG surge as SEC comes out with ruling the Ripple is not a security (in certain circumstances)
- Alt-Coins moved on the news, Ripple was up 50%
--- Coinbase was up 24% (bad timing for Weekly Pick by AH)
- - Celcius coin - Former Celsius CEO Alex Mashnisky was arrested by federal law enforcement last Thursday
---- federal regulators announced his bankrupt crypto exchange Celsius would pay a $4.7 billion fine. (How do they get that $$ to pay?)
Recession Not
- Who Writes this?- Britain's economy shrank by less than expected in May despite a bank holiday to mark King Charles' coronation and strikes, suggesting a widely forecast recession caused by high inflation and surging interest rates was not already under way.
- All sectors of the economy contracted with the exception of services, which showed no growth.
Twitter and Threads
- Reports that Meta's Threads product already showing a 50% drop in engagement.
- Elon Musk said on Friday that he plans for his newest venture, the artificial intelligence startup xAI, to collaborate with the automaker both on the "silicon front" and on the "AI software front."
- xAI will use Twitter data for training the "maximally curious" artificial intelligence systems and products he hopes to build there.
Look at this chart - What Stock is it?
Microsoft
- Big up on Tuesday - All Time High !
- Announcements -----
--- Microsoft and Meta expand their AI partnership with Llama 2 on Azure and Windows  
-  Accelerating AI transformation through partnership; introduces Bing Chat Enterprise, Microsoft 365 Copilot pricing ($30/month)
---- Estimates are that if 20% of MS 365 user base get CoPilot then upwards of 10% additional revenue for MSFT (This is speculation on value of this feature)
-- See this    --> https://blogs.microsoft.com/blog/2023/03/16/introducing-microsoft-365-copilot-your-copilot-for-work/
- It will cost an additional $30 per month and could increase monthly prices for enterprise customers as much as 83%, bringing in additional revenue through recurring subscriptions.
- Microsoft's Copilot subscription service adds AI to the company's popular Office products such as Word, Excel and Teams.
NASDAQ Rebalance
- MSFT and NVDA will have the biggest percentage re-weightings in the upcoming Nasdaq Special Rebalance that will take place on July 24th. MSFT's weight will go from 12.8% to 9.8%, while NVDA will go from 7.3% to 4.3%. AAPL will go from 12.1% to 11.5%, GOOGL 7.6% to 5.7%, AMZN 6.9% to 5.3%, META 4.4% to 3.7%, and TSLA 4.5% to 3.4%.
Heatwave
- A global pattern of heat waves scorching parts of Europe, Asia and the United States intensified on Tuesday, with the World Meteorological Organization warning of an increased risk of deaths linked to excessively high temperatures.
Reminder - Tesla Earnings tomorrow
- Margins expected to sag to lowest in years
- Will it matter?
---
Love the Show? Then how about a Donation?
Winners will be getting great stuff like the new DHUnplugged Shirts (Designed by Jimbo) -
PLUS a one-of-a-kind DHUnplugged CTP Winner's certificate..

CLICK HERE FOR MORE CHARTS ON TRADING VIEW
---
CRYPTO LIMERICKS
JCD Score ()
---
See this week's stock picks HERE
---
Follow John C. Dvorak on Twitter
Follow Andrew Horowitz on Twitter
---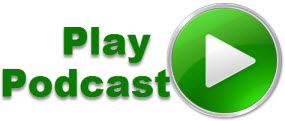 Podcast: Play in new window | Download (Duration: 1:01:48 — 56.9MB)
Subscribe: RSS