Make it or break it time – earnings season is right ahead…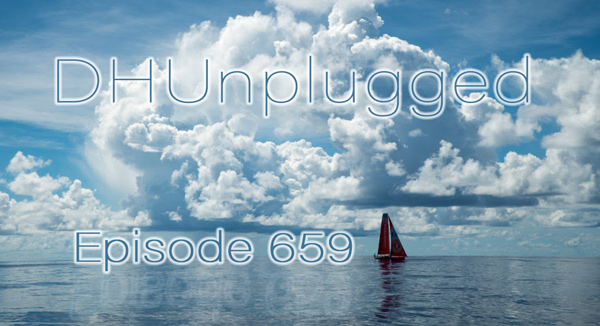 Fed heads – 8 speakers this week.
Tesla – blows away delivery estimates – what that means for profitability.
Change of direction for this currency? What the players expect.
PLUS we are now on Spotify and Amazon Music/Podcasts!
---
Click HERE for Show Notes and Links
DHUnplugged is now streaming live - with listener chat. Click on link on the right sidebar.
---
Love the Show? Then how about a Donation?
---
Follow John C. Dvorak on Twitter
Follow Andrew Horowitz on Twitter
Warm Up
- It is make or break - Earnings season is here
- Hot weather and hot inflation
- 8 Fed Speakers this week
- CPI data Wednesday - expected to be soft - Base effect
- Summer Doldrums but a Buying Frenzy!

Market Update
- Resilient - that's the word
- Eco divergence as employment stays strong
- Tech in the lead - But Banks ALL pass stress tests
- Europe favored over US on valuations (new analyst call)
- Big best on rising USD being reversed
AI
- Party's over for ChatGPT Plus subscribers as OpenAI announced it has temporarily disabled the Browse with Bing beta tool from its service.
- Apparently, people used the feature to completely bypass paywalls and consume content for free.
- If a user specifically asks for a URL's full text," the AI will fulfill the request, including displaying content from paywalled articles
- How did it avoid the paywall?
---- Some paywalls are simply pasted over" articles, ChatGPT could simply read the code rendering the text and display the content without a problem.
META
- New Threads is threat to Twitter
---Twitter has degraded severly since Musk took over (IN AH opinion)
- META stock on fire, 100 million accounts created already
- Twitter is threatening to sue (of course)
West Wing Scandal?
- White powder was found in the White House last week
- Turned out to be Cocaine...
- - Who leaved a stash of coke anywhere - much less the White House?
Best Stock Market
- This year (to date) ???
- Zimbabwe
---- 5, 10, 20% daily gains
- Up 800% YTD
- Argentina up only 100% in 2023
FOLLOW UP
- Hyper-Inflation seems to boost stock markets
- Is it possible that this is the playbook that investors are using in US and other developed countries?
Change of Plans
- Apple is slowing its headset production and also slowing the rollout
--- By appointment only?
- Goldman is in talks to offload Apple credit and savings products to Amex
---- Goldman trying to rid itself of bad bet on personal/retail finance endeavor under CEO Solomon.
Jobs/Employment
- End of June: US weekly jobless claims post biggest drop in 20 months as economy shows stamina
- July saw a slight uptick in initial claims
- ADP report - HOT - 450k new jobs added to payrolls
- BLS official disappointed - 200k added but Unemp Rate ticked down to 3.6%
-- Jobs report still solid down to wage growth
---- Last 4 months added near 1M new jobs - not a jobs markets that is seen as being held back by rates
Fed Rate Plans
- Since we last spoke.... Odds are now 83% +/- of a rate hike in July
- 10 year treasury over 4%
- 2 year treasury over 5%
- Inversion of 2/10 worst since 1980s (and holding for LONG time)
-- Powell's recent commentary discussed potential for 2 more hikes and acknowledged that the inflation rate will not come to 2% target until at last 2025
------ Note - they have never nailed a prediction for as long as time itself
Meanwhile
- Rates do not seem to be bothering many...
--- Consumer Confidence hits 17-month high
--- Housing seems to be coming back from brief dip
- - Many of the homebuilders shares are at ATH
China Economy - Another story
- PPI inflation shrank to -5.4% below expectations
- Industrial profits are in bad shape
- Factory activity is in contraction for last few  months
- Government pushing stimulus - targeting housing
TESLA
- Big print on deliveries
- China also looking good
- - Wondering if the deep discounts that sparked the sales will show up as hurting profits
- Stock on FIRE since the start of 2023 (coincides with him  refocusing on Tesla over Twitter?)
Windy
- Siemens Energy shares plunged 31% on Friday morning after the company scrapped its profit forecast and warned that costly problems at its wind turbine unit could last years.
- "substantial increase in failure rates of wind turbine components."
- Spinoff of the former gas and power division of German conglomerate Siemens
SVB
- SVB Financial Approved to Sell Investment Bank Back to Founder for $100 Million (4 years ago they paid $280 million)
- AND, not SVB suing FDIC to unlock the $ that it has in receivership so bank can run again
- What a great deal - again!
China
- Yellen visits - has a good time and supposedly smooths over a few issues.
- Bulgari under pressure - Put Taiwan as a separate country and now China is pissed
- - Company cowered and posted this apology on its official Weibo account, saying the "mistake was due to a management error and that it "respects China's sovereignty and territorial integrity".
Housing
- Hitting record highs
- Home prices hit a record high in May, rising 0.7% nationally compared with April at a seasonally adjusted rate, according to the Black Knight Home Price Index.
- By May, just over half of the nation's 50 largest housing markets, mostly in the Midwest and Northeast, had either returned to their prior price peaks or set new highs.
- Home prices are still weaker in the West and in many of the cities deemed pandemic "boom towns," which had an influx of remote workers finding new homes during the earlier days of Covid.
Congress - Focus Fuzzy
- U.S. Senate Majority Leader Chuck Schumer on Sunday called on regulators to investigate a popular influencer-created energy drink with nearly twice the caffeine of a Red Bull that he said is being marketed to children.
- Logan Paul's company PRIME to be investigated by FDA
--- Then there is the PGA and LIIV Golf merger
------ But they cannot seem to get a budget done or figure out spending...!
New tech
- Applied Materials released its first major update to some of its core semiconductor manufacturing equipment in more than decade, aiming to boost the number of chips factories can make while using less energy.
- The new system, called Vistara, is a central hub inside chip factories that feeds silicon discs called wafers into sealed vacuum chambers, where metals and other materials can be either deposited or stripped away within a few atoms of precision.
- The Vistara system is the first update to Applied's core chipmaking platform since 2010.
- The new system is also fitted with thousands of sensors that feed data into an artificial intelligence system, where factories can analyze the data to tweak manufacturing processes and cut down the use of electricity. The new system cuts energy use by about 10%, Applied said.
Tech News
- Microsoft confirmed Monday that it's eliminating additional jobs, a week after the start of its 2024 fiscal year.|
- Judge rules that the Microsoft Activision deal can go through
- Salesforce is increasing prices by about 9% on some cloud products
- Threads vs. Twitter
- Amazon Prime Day
- 27% of jobs at risk from AI revolution
---- More than a quarter of jobs in the OECD rely on skills that could be easily automated in the coming artificial intelligence revolution, and workers fear they could lose their jobs to AI, the OECD said on Tuesday.
List of AI Target Professions
- Advertisement
- Coders/programmers
- Writers
- Finance professionals
-Legal workers
- Researchers
- Customer service
- Data entry and analysis.
---
Love the Show? Then how about a Donation?
Winners will be getting great stuff like the new DHUnplugged Shirts (Designed by Jimbo) -
PLUS a one-of-a-kind DHUnplugged CTP Winner's certificate..

CLICK HERE FOR MORE CHARTS ON TRADING VIEW
---
CRYPTO LIMERICKS
JCD Score ()
---
See this week's stock picks HERE
---
Follow John C. Dvorak on Twitter
Follow Andrew Horowitz on Twitter
---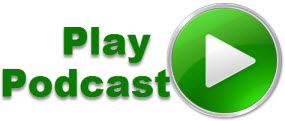 Podcast: Play in new window | Download (Duration: 59:54 — 55.1MB)
Subscribe: RSS