National Debt – Which way is it moving?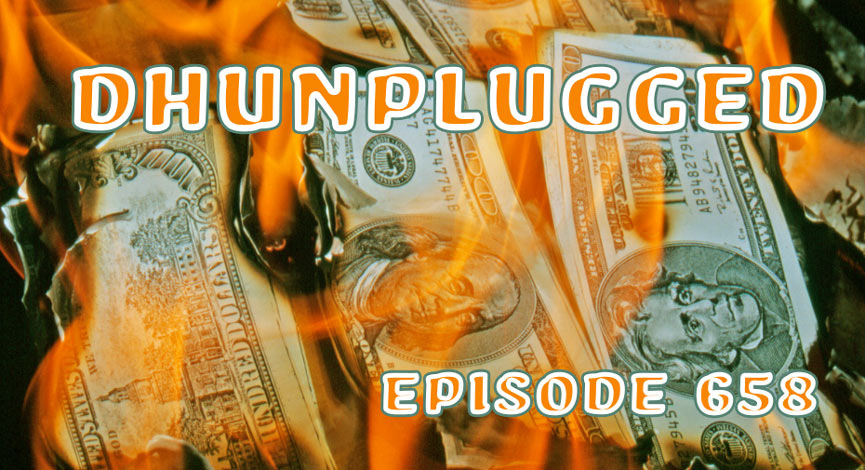 Cough Syrup risk – toxic supply alert…
Fed paused or skipped in last week's meeting – what that really means.

New Things – from the screen to your table (New meaning for Binge)
PLUS we are now on Spotify and Amazon Music/Podcasts!
---
Click HERE for Show Notes and Links
DHUnplugged is now streaming live - with listener chat. Click on link on the right sidebar.
---
Love the Show? Then how about a Donation?
---
Follow John C. Dvorak on Twitter
Follow Andrew Horowitz on Twitter
Check out ccpstats.com
Warm Up
- National Debt - Which way is it moving?
- Booming business - converting ICE to EV
- Cough Syrup risk - toxic supply
- Fed paused or skipped in last week's meeting
- New Things - from the screen to your table (New meaning for Binge)
- Happy belayed Juneteenth

Market Update
- Bulls are in control - half full
- Fed says more hikes to come - no one believes them
- ECB raises rates again - even as Eurozone slips into recession
- Economic point to downside risk
- China stimulus on the way
NO SHOW NEXT WEEK - Cruising the Abacos (Bahamas)
--- Assuming Tropical storm does not kick up

Fed Meeting
- Looked like a hawkish call
- Unanimous decision to hold this meeting
- Powell talked up future rate hikes and changed outlook to include 2 more @0.25%
- Markets are not buying it..
--- Initial rates came up then they came in a bit, equity markets moved in similar fashion
- What this is telling you is that markets feel that higher rates impacting the economy is fake news
----- BUT, if so, Powell will be even more aggressive
Fed Follow Up
- Last week, S&P 500 reaches highest in 14 months.
- Led by the Mega-caps again.
- Markets fell a bit on Friday with Op-X and long weekend
Even more Fed Follow up
- Friday: The Federal Reserve warned Friday that tighter U.S. credit conditions following a spate of bank failures in the spring could hinder economic growth this year.
- In its semi-annual monetary report to Congress, the central bank noted that bank lending conditions have "tightened notably" over the past year due to the rapid increase in interest rates and the recent turmoil within the financial sector.
- "Evidence suggests that the recent banking-sector stress and related concerns about deposit outflows and funding costs contributed to tightening and expected tightening in lending standards and terms at some banks beyond what these banks would have reported absent the banking-sector stress," the report said.
- That survey also pointed to a sharp slowdown in demand for credit.
----- The percentage of banks reporting stronger demand for commercial and industrial loans tumbled by 55.5% in the first three months of the year, the sharpest decline since 2009 during the global financial crisis.
- Powell: "The economy is facing headwinds from tighter credit conditions for households and businesses, which are likely to weigh on economic activity, hiring and inflation," he said. "The extent of these effects remains uncertain."
Economics
- Data showed U.S. retail sales unexpectedly rose in May as consumers spent on a range of goods including vehicles.
- Another data set showed jobless claims were unchanged at a seasonally adjusted 262,0000 for the week ended June 10, but were above economists' forecast of 249,000 claims.
- Import prices fell in May and the annual decrease was the sharpest in three years.
- That followed a report on Tuesday showing April headline inflation increased by less than expected.
 Crypto
- According to a filing with the Securities and Exchange Commission (SEC) and despite the U.S. regulator not approving any applications for spot bitcoin ETFs to date, BlackRock's iShares Bitcoin Trust will use Coinbase Custody as its custodian.
- The SEC rejected Grayscale Investment LLC's application last year to convert its flagship spot Grayscale Bitcoin Trust into an ETF.
- The SEC has also rejected proposals for spot bitcoin ETFs from firms including Fidelity, Cboe Global Markets and NYDIG.
- Does Larry Fink/Blackrock hold more sway with the SEC????
Post Debt Ceiling - NO LIMIT
- The U.S. national debt hit $32 trillion for the first time ever this week.
- Debt Ceiling bill suspended limits - will allow the government to borrow whatever it wants until the end of 2024, when the debt ceiling suspension ends.
- 12 month federal deficit $2 TRILLION - way overspending
- Discussion: How does this work out? (Rates higher, cost of borrowing surging, spending continues = unsustainable)
Over to China
- China's economy stumbled in May with industrial output and retail sales growth missing forecasts
- Industrial output grew 3.5% in May from a year earlier, the National Bureau of Statistics said on Thursday, slower than the 5.6% expansion in April and slightly below a 3.6% increase expected by analysts
- Retail sales - a key gauge of consumer confidence - rose 12.7%, missing forecasts of 13.6% growth and slowing from April's 18.4%.
- China's youth unemployment rose to a record in May.
- - The unemployment rate for young people ages 16 to 24 rose to 20.8% in May, a record and above the high set in April. The jobless rate for people of all ages in cities was 5.2% in May.
- GOOD NEWS! STIMULUS ON THE WAY!
More China
- Goldman Sachs cuts China growth forecast as property slowdown bites
- Goldman Sachs analysts have cut forecasts for China's economic growth, citing persistently weak confidence and the cloud over the property market as stronger-than-expected headwinds.
- The U.S. investment bank lowered its full-year real gross domestic product growth forecast for the world's second biggest economy from 6% to 5.4%, according to a note published late on Sunday. It also lowered its 2024 growth forecast from 4.6% to 4.5%.
- Investors are starting to change the way they view the real estate opportunity that has been a staple in China for years.
Blinken Meets XI
- Comments that all happy that US/China tensions thawing
Screen to Table
- Netflix is opening its first-ever restaurant featuring food from 'Chef's Table' and 'Iron Chef' stars
- The streaming service is opening Netflix Bites this month, an "elevated dining experience" in Los Angeles that features chefs who star in popular Netflix shows like "Chef's Table" and Nailed It!""
- Mixologists from Netflix's "Drink Masters" competition show will be in charge of creating custom cocktails for the drink menu.
- The two-week pop-up will open on June 30. Guests who make a reservation will be required to put down a non-refundable $25 deposit which will go toward their final bill
- "As yummy as that'd be, Netflix Bites is strictly an opportunity to taste these chefs' unique dishes," the FAQ reads. "Chefs will not be on site to meet and greet."
Target
- Target, which has been struggling with pushback over transgender merchandise, is also dealing with downgrades that have pushed its stock price to a three-year low.
- BOA lowered its price objective from $180 to $145 while saying the reduction is a response to weakened peer multiples, decelerating traffic and modest mobile app engagement.
- Since mid-May, when the controversy hit Target's market value, Target had lost over $15 billion at one point. As of Wednesday, it recovered slightly to $61 billion from the high of $74 billion last month.
- KeyBanc Capital Markets cut the retailer's shares June 5, to "sector weight" from "overweight" as the resumption of student loan payments stipulated by Congress' debt ceiling agreement posed a sizable headwind for the discretionary spending of shoppers.
Mortgage Rates
- Some good news for home-buyers
--- Mortgage rates fall, pulling 10- and 15-year terms below 6%
- The rest of the rate curve is still well above 6%
- - Not seemingly stopping new home sales - Lennar had spectacular numbers last week and guided pretty impressively
Cars
- Toyota Motor stock sealed its best week since 2009 on Friday, as the automaker laid out a robust plan for future all-electric vehicles and company scion Akio Toyoda became leader of the Japanese company's board.
- Shares of Toyota on the New York Stock Exchange closed Friday at $164.35 per share, down 2.3% for the day but still up 10.6% on the week. That 5-day gain is the stock's best week since April 2009 when shares increased 14.5%.
More Cars
- A burgeoning industry is breathing new life, and power, into internal combustion vehicles by converting them to electric.
- Big DIY community working on conversions
- This can't be a mainstream thing...
Berkshire
- Berkshire Hathaway on Monday said its wholly-owned subsidiary National Indemnity Company has increased its stake in five Japanese trading firms to average more than 8.5%.
- The companies involved are Itochu, Marubeni, Mitsubishi, Mitsui and Sumitomo. The aggregate value of these interests surpasses that of Berkshire-held stock in any country outside of the U.S., the firm said.
- Berkshire Hathaway said it intends to hold its Japanese investments for the long term, with CEO Warren Buffett pledging the company will only purchase up to 9.9% of any of the five firms.
- Conglomorates
- Berkshire also knows that Japan supports its stock through semi-direct purcharse by BOJ
- Only issue with this bet is that it is very susceptible to Yen moved
Terrible Cough Syrup
- There is an ongoing global threat posed by toxic cough syrups, said the World Health Organization (WHO)
- The U.N. agency has already named nine countries where tainted syrups may have been on sale, after the deaths of more than 300 infants on three continents last year were linked to the drugs.
- They warned that contaminated medicines could still be found for several years, because adulterated barrels of an essential ingredient may remain in warehouses. Cough syrups and the ingredient, propylene glycol, both have shelf-lives of around two years.
- Unscrupulous actors sometimes substitute propylene glycol with toxic alternatives, ethylene glycol and diethylene glycol, because they are cheaper, several pharmaceutical manufacturing experts have said.
 Fishing News (h/t Mat D)
- North Carolina blue marlin fishing tournament ends in controversy after 619-pound catch is disqualified
- Big Rock Tournament (big money$$$$$$$)
- "After careful deliberation and discussions between the Big Rock Rules Committee and Board of Directors with biologists from both NC State CMAST (Center for Marine Sciences and Technology) and NC Marine Fisheries biologists as well as an IGFA (International Game Fish Association) official, it was determined that SENSATIONS 619.4lb Blue Marlin is disqualified due to mutilation caused by a shark or other marine animal. It was deemed that the fish was mutilated before it was landed or boated and there for it was disqualified," the statement read.
- 484 lb won = Boat named Sushi
- Organizers said 271 boats participated in the tournament. Sushi took home $2.77 million from the tournament, according to the Jacksonville Daily News.
Podcast News
- Spotify exec calls Harry and Meghan 'grifters' after podcast deal comes to early end
- Spotify executive Bill Simmons described Prince Harry and Meghan, the Duchess of Sussex, as "grifters" after the couple's partnership with the streaming platform came to a seemingly premature end Friday.
- The partnership with Harry and Meghan's production company Archewell Audio, first announced in Dec. 2020, was originally described by Spotify as a "multiyear partnership," with the promise of delivering "podcasts that will inspire."
- However, the collaborative efforts have resulted in just one, 12-episode series of the podcast "Archetypes," which saw Meghan interview notable guests, including Serena Williams and Mariah Carey.
Reddit Strike
- API fees and whatever else is going on - people pissed
- User rooms turned private - "on strike"
- Looking for income - need to show something for IPO - A target is artificial intelligence companies such as OpenAI that create value by scraping Reddit's forums to hone their own products. Huffman's plan would shut off that free-data spigot
- Big problem for IPO plans
---
Love the Show? Then how about a Donation?
Winners will be getting great stuff like the new DHUnplugged Shirts (Designed by Jimbo) -
PLUS a one-of-a-kind DHUnplugged CTP Winner's certificate..

CLICK HERE FOR MORE CHARTS ON TRADING VIEW
---
CRYPTO LIMERICKS
JCD Score ()
---
See this week's stock picks HERE
---
Follow John C. Dvorak on Twitter
Follow Andrew Horowitz on Twitter
---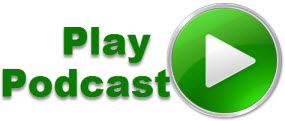 Podcast: Play in new window | Download (Duration: 59:35 — 54.8MB)
Subscribe: RSS