Closest to The Pin – first time this ever happened !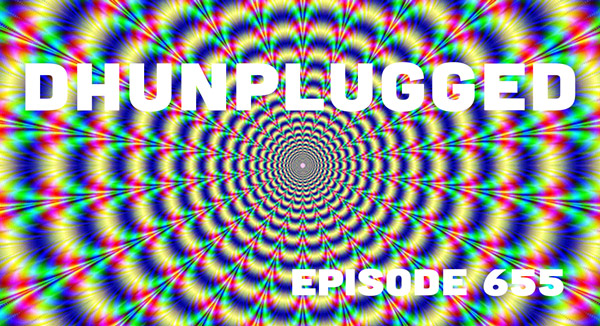 Something funny is happening with AI
Back to business – some stories from Europe.
Better yet – how about some Fed Limericks?
PLUS we are now on Spotify and Amazon Music/Podcasts!
---
Click HERE for Show Notes and Links
DHUnplugged is now streaming live - with listener chat. Click on link on the right sidebar.
---
Love the Show? Then how about a Donation?
---
Follow John C. Dvorak on Twitter
Follow Andrew Horowitz on Twitter
Warm Up
- Back from Europe - Ireland and England (Ever been to an English Wedding?)
- - Vaping a big thing in Europe (London)
- A surprise CTP announcement - never before situation
- Back for more - A special set of Fed Limericks
- A lesson in Breath - very narrow right now...

Market Update
- AI running the show
- NVDA - hits the $1 trillion mark for a moment today
- UK inflation - still going
- Case Shiller Housing report is out and ISM Manufacturing, Employment Report Friday
- Apple - Bigger and Bigger
-AI name - Did anyone hold C3.AI? UP BIG!
DONATIONS ! That was better - but we are going to hit the debt ceiling at DHUnplugged - need your help.

SPECIAL GOODBYE to William O'Neil - Investor Business Daily Founder - pioneer of charting - passed at the age of 90
Housing and Eco
- Case Shiller DOWN 1.1% YoY
- Consumer Confidence up to 102 - still high (down slightly from last month)
-  UK - Consumer prices rose by 8.7% in annual terms in April, down from 10.1% in March but still leaving Britain with the joint highest rate of inflation among Group of Seven advanced economies alongside Italy.
----In Western Europe, only Austria had a higher rate.
- Food +20% YoY
( Observance - NO RECESSION IN LONDON - Lots of spending going 0n)
Cathy Woods - Talking Valuations
- The "visionary investor" sold out the fund's position in NVDA in January due to valuation concerns
- - Meanwhile, when has valuations mattered to CW before?
Vaping Crackdown
- The British government said on Tuesday it would close a loophole that lets retailers give free samples of vapes to children in a clampdown on e-cigarettes
- 2023 survey by public health charity Action on Smoking and Health (ASH) of 11-17 year olds in which 2 out of 5 young people said they smoke vapes just to try it, while 1 in 5 said they do it due to peer pressure.
- Have there been any good studies on vaping vs traditional smoking?
China Stocks
- Re-opening craze - not playing out as expected
- Small - retail investors have turned pretty bearish on China's stocks
- China's small investors are also such a large force - accounting for some 60% of turnover, according to China Securities Regulatory Commission Chairman Yi Huiman, compared with a JPMorgan estimate of less than 25% in the United States - that their lack of interest shows up in market data.
- CSI 300 down about 16% from October high
Turkey
- The Turkish lira slumped to yet another all-time low Tuesday, extending its slide after the re-election of incumbent President Recep Tayyip Erdogan.
- Erdogan believes that lower interest rates help to curb inflation
- LIRA down 7% YTD - MULTI DECADE LOWS
Debt Ceiling Talks
- Agreement in Principle
- McCarthy says it will be transformational for Americans
- WAIT - wasn't this just supposed to be about raising the limit so bills that were already outstanding could be paid???
--- How much fat have they put into this?
- Example: Manchin added a feature to approve all of the remaining permits to complete the Mountain Valley Pipeline that has been stalled for a long time. (pork/earmarks)
- Watch for many 3PM - 3:30PM "surprise" announcements

Disney Chess Match
- Walt Disney Co is scrapping plans to relocate 2,000 jobs to Florida in part because of "changing business conditions" in the state, according to an e-mail to employees seen by Reuters.
- Disney parks chief Josh D'Amaro said "leadership changes" and "changing business conditions" prompted Disney to reconsider its 2021 plan to relocate employees, including its Imagineers who design theme park rides, to a new campus in Lake Nona.
Meanwhile - Fitch
- Fitch put the United States' AAA long-term foreign-currency issuer default rating on negative watch last week, pointing to brinksmanship over the debt ceiling.
- "The Rating Watch Negative reflects increased political partisanship that is hindering reaching a solution to raise or suspend the debt limit despite the fast-approaching x date," the rating agency said.
Miracle - Yellen
- June 1st was the date that money was going to run out
- Miraculously, now it is June 5 (just enough time to get vote done?)
Walgreens
- Walgreens Boots Alliance Inc. reached a tentative settlement with consumers who received Theranos Inc. blood tests in Arizona and California and claimed that the drugstore giant was "willfully blind" to fraud at the blood-testing startup.
- Wait - they knew? What else have they turned a blind eye toward?
- Lawyers for the company and consumers filed a notice with a federal judge in Arizona that they have reached a settlement-in-principle and expect to submit a request for court approval in about three weeks. Terms of the accord weren't provided in Monday's filing.
Internet and Social Media
- The U.S. Supreme Court handed internet and social media companies a pair of victories last week, leaving legal protections for them unscathed and refusing to clear a path for victims of attacks by militant groups to sue these businesses under an anti-terrorism law.
- Google and Twitter both shielded from litigation
- Section 230 provides safeguards for "interactive computer services" by ensuring they cannot be treated for legal purposes as the "publisher or speaker" of information provided by users.
Heinz
- Heinz 57  - 57 has no meaning and completely made up number
- Heinz Remix machine
- To make a customized sauce, consumers will use the touchscreen to select a base of either ketchup, ranch, 57 Sauce or BBQ sauce; add in "enhancers" that include jalapeno, smoky chipotle, buffalo and mango; and set one of three intensity levels.
Alien Update
- Garry Nolan, Ph.D., a professor in the Department of Pathology at Stanford University School of Medicine, has claimed that aliens have not only visited Earth but that they have been here for decades and continue to be here.
- He made these comments during a session titled "The Pentagon, Extraterrestrial Intelligence, and Crashed UFOs"
Monster Update
- Belarusian President Alexander Lukashenko said that if any other country wanted to join a Russia-Belarus union there could be "nuclear weapons for everyone".
Apple
- Market cap bigger than the whole small-cap market - Russell 2000 (2000 stocks!)
- It may be bigger  than the market cap of many smaller countries.
ChatGPT BS
- A pair of New York attorneys reportedly used ChatGPT to generate a legal motion they filed in New York federal court, which has now put them at the risk of sanctions.
- A judge demanded that they provide the full text for the decisions ChatGPT cited when neither the judge nor the opposing counsel could find the cases.
- The reason the cases were missing was straightforward, the judge argued: ChatGPT simply made them up.
- AI Hallucination  - AKA - Make Stuff Up (in code?)
---
Love the Show? Then how about a Donation?

Winners will be getting great stuff like the new DHUnplugged Shirts (Designed by Jimbo) -
PLUS a one-of-a-kind DHUnplugged CTP Winner's certificate..

CLICK HERE FOR MORE CHARTS ON TRADING VIEW
---
CRYPTO LIMERICKS
JCD Score ()
FED LIMERICKS
In the land of dollars, they preside,
The Fed's power, economic guide.
Rates they set, markets they steer,
With policies sound, they allay fear.
Critics claim it's a secretive act,
Conspiracy theories they attract.
But in truth, they strive,
To keep markets alive,
With transparency, that's their pact.
And this:
In the realm of dollars, they reign,
The Fed's influence can cause strain.
Their policies, some may debate,
Their decisions, up for critique.
Critics claim their actions opaque,
Transparency seems to be a fake.
Economic guidance, some find skewed,
Leaving doubts about their shrewd.
Yet, in their hands, the power lies,
Controlling markets with highs and sighs.
While they strive to stabilize the tide,
Dissenters question their true guide.
JCD Score ()
---
See this week's stock picks HERE
---
Follow John C. Dvorak on Twitter
Follow Andrew Horowitz on Twitter
---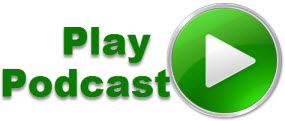 Podcast: Play in new window | Download (Duration: 1:00:48 — 56.0MB)
Subscribe: RSS