Markets appear to be climbing a wall of worry. Hoping that everything works out.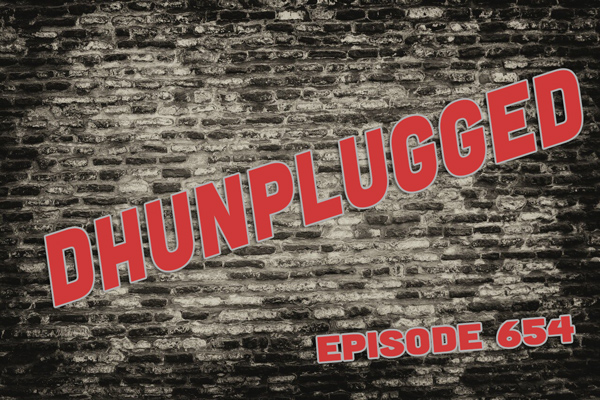 Big badminton news – not to be missed.
An update on markets and the weekly stock picks.
PLUS we are now on Spotify and Amazon Music/Podcasts!
---
Click HERE for Show Notes and Links
DHUnplugged is now streaming live - with listener chat. Click on link on the right sidebar.
---
Love the Show? Then how about a Donation?
---
Follow John C. Dvorak on Twitter
Follow Andrew Horowitz on Twitter
Warm Up
- NEW CTP for PacWest Bank (PACW) - Wild one..
- US default - create problem fix problem (all politicians know)
- Wall of Worry - climbing
- Badminton news - this is big
- Europe Bound - No Show Next Week
- 1 month T-Bill 5.6%

Market Update
- Stocks impervious - resilient (Not much movement within range)
- Close Call- Banks skidded by another potential weekend bailout - that's good....
- Big Tech leads by a wide margin
- YTD - DJIA up <1%, NASDAQ 100 up > 18%
- Hedge Funds crowding a trade again
- AI rage making the rounds again
 DONATIONS ! That was better - but we are going to hit the debt ceiling at DHUnplugged - need your help.

Debt Ceiling
- Now they are talking about July, if June is cleared
- Will slow walk this right up until the last minute
- Game of chicken, but just politics as usual
- Default would be big BIG problem - global system would unravel

Wonky action
- US Treasuries - S/T debt moving around a bit
- Last week, the yield on 1-month Treasury bills surged 23.8 basis points to hit a high of 5.689% and yields on 2-month bills climbed to a high of 5.283% as investors sold off notes that mature about the time the debt limit could be hit.
Musk in the News
- Elon Musk hires ex-NBCUniversal ad chief Linda Yaccarino to be Twitter's CEO
- Already too many ads - obnoxious
- At first, TESLA stock got a bid as the thought was that Elon would get back to work at Tesla
- "I am excited to welcome Linda Yaccarino as the new CEO of Twitter!" Musk tweeted. He said she "will focus primarily on business operations, while I focus on product design & new technology."
- He added, "Looking forward to working with Linda to transform this platform into X, the everything app."
More Musk........ There is always more Musk....
Tucker and Twitter
- Tucker Carlson is starting a new show n Twitter
- How does that work?
One More Musk
- Chief Executive Elon Musk has said that the company can make no new hires unless he personally approves them, including contractors
- According to the report, Musk told executives to send him a list of hiring requests on a weekly basis, while also cautioning them to "think carefully" before submitting such requests.
Crowded Trade
- Hedge Funds releasing their quarterly additions and deletions
- Crowding into mega-cap names - no wonder that the NASDAQ is so green this year
- - Crowded trades make for tough exits
M&A News
- Gold giant Newmont Corp. secured a A$28.8 billion ($19.2 billion) deal to buy Australian rival Newcrest Mining Ltd., consolidating its position as the world's biggest bullion producer with mines across the Americas, Africa, Australia and Papua New Guinea.
- The transaction, now unanimously approved by Newcrest's board but pending regulatory approval, is the gold mining sector's largest deal to date, surpassing Newmont's purchase of rival Goldcorp Inc.
- In 2019. Newcrest, whose then chief executive officer stepped down abruptly at the end of last year, rejected initial overtures, though it had indicated earlier this month that it planned to recommend an improved takeover offer from its suitor.
- Gold at high end of range is odd timing to get a deal (valuation based "cheapness")
MCD Burns again - 4-year old
- Remember the McDonald's Coffee lawsuits?
- McDonald's and a franchise holder are at fault after a hot Chicken McNugget from a Happy Meal fell on a little girl's leg and caused second-degree burns
- Jurors found the franchise holder liable for negligence and failure to warn customers about the risk of hot food, and McDonald's USA liable for failing to provide instructions for safe handling of the food.
Extradition
- British tech entrepreneur Mike Lynch has been extradited to the U.S. to face fraud charges in relation to the sale of his software company Autonomy to Hewlett Packard.
- He face charges of securities and wire fraud in relation to the sale of his company Autonomy to HP for $11 billion.
--- Boosted valuations when selling to HP
---- Didn't HP hire accountants and forensic accountants ???
- The entrepreneur attended an arraignment hearing on Thursday and was ordered to pay a $100 million bail to be released on house arrest, the spokesperson said.
Pope News
- Starting a family in Italy is becoming a "titanic effort" that only the rich can afford, Pope Francis said
- Births in Italy dropped below 400,000 in 2022 for the first time, registering a 14th consecutive annual fall, with the overall population declining by 179,000 to 58.85 million.
- "The free market, without the necessary corrective measures, becomes savage and produces increasingly serious situations and inequalities," he added.
- The pope said pets were replacing children in some households and recounted how a woman at a recent audience had opened her bag and asked for a papal blessing for "her baby", only to reveal that it was a dog.
BIG  - Badminton News
- Badminton's world governing body (BWF) has approved an interim ban on the new 'spin serve' at all its international tournaments until further consultation at their annual general meeting later this month, it said on Friday.
- Un-hittable
- The spin serve was similar to the 'Sidek serve' which was banned after the technique -- which involved slicing the shuttle across its feathers -- created an uproar in the early 1980s.
- The amendment to the laws of the sport now states that the server should release the shuttle "without adding spin" as the BWF looks to improve rallies after the spin serve proved to be tough to return or completely unplayable.
Swimsuit News
- WHY???????????
  Sports Illustrated Swimsuit 2023
Emirates Airline - NICE!
- Never flew this airline
- Dubai-based airline Emirates logs record profits of $3 billion as passenger numbers surge by 123%
- Emirates Group reported record profit and revenue figures Thursday for the year ending April 2023, with customer numbers booming as the majority of pandemic-induced travel restrictions were lifted.
US Airlines
- Shifting travel patterns by consumers in a post-pandemic world are forcing airlines to guess at what is the "new normal" as they seek to adjust by cutting flights, revamping networks and packing even more passengers into planes.
- They are also fueling worries about the strength of travel spending amid growing economic uncertainty, leading to a 6% drop in airline shares from their highs in January.
- U.S. Transportation Security Administration data shows passenger traffic this year on average has fallen 14% on Tuesdays and Wednesdays compared with Mondays, and then it rebounds on Thursdays.
- - Thoughts?
On The Other Hand
- SoftBank recorded a record loss for its Vision Fund as a recent rally in tech stocks has done little to help another difficult year for its flagship investment unit.
- The Japanese giant's Vision Fund segment posted a 4.3 trillion Japanese yen ($32 billion) loss for its fiscal year ending Mar. 31 versus a 2.55 trillion yen loss in the same period a year before.
- DISSECT: Around a year ago, Son said SoftBank would go into "defense" mode amid the headwinds and become more disciplined with its investments.
NYC Area - Out of Whack
- Rents for primary residences in the New York, Jersey City and Newark, New Jersey, region rose 6.1% in the 12 months through April, the biggest increase since 2005, according to a Bureau of Labor Statistics reported last Wednesday.
- Consider that commercial vacancies are at a high and how does this square???
----- WELL!!!!! - Commercial RE vacancies, but little layoffs. Therefore, WFH and people getting used to carrying cost of apartment/office.
Best Buy ? WHAT?
- Best Buy said that it will double down on its membership program as consumers buy fewer discretionary items.
- Best Buy is looking for ways to make money and drive customer loyalty as it deals with a drop in demand.
- Starting June 27, the program will have three tiers, including a lower-priced option that offers perks like exclusive discounts and access to hot products, the consumer electronics retailer said. The program will also have a new name: My Best Buy memberships.
- The new $44.99 per year subscription includes members-only prices, free two-day shipping with no minimum purchase and an extended return policy.
EuroZone - Microsoft/Activision
- Microsoft's faltering $69 billion bid to buy the video game company Activision Blizzard received a glimmer of hope on Monday when European Union regulators approved what would be the largest consumer tech deal in two decades.
- E.U. officials said they would allow the deal after Microsoft, the maker of the Xbox console, made concessions to ensure that rival companies of new online gaming services would have continued access to titles developed by Activision, such as the hugely popular Call of Duty.
- After negotiating the concessions with Microsoft, European Union officials said they concluded that the deal could go through, particularly because the cloud gaming market was still so small.
- UK still blocking?
AI NEWS
- Google re-introduced its AI tools and provided a video walk-through - taken well by investors
- Several companies are working with Google to see how AI can benefit their firms. The main issue here is that there are looking for coast cutting and ways to drive business (Isn't everyone?)
- All of a sudden everyone likes GOOG again
More AI
- Amazon.com Inc. plans to bring ChatGPT-style product search to its web store, rivaling efforts by Microsoft Corp. and Google to weave generative artificial intelligence into their search engines.
- Bloomberg BN making the assertion as they look through job positing for Amazon.
--- So they are way off from integrating
---
Love the Show? Then how about a Donation?
Winners will be getting great stuff like the new DHUnplugged Shirts (Designed by Jimbo) -
PLUS a one-of-a-kind DHUnplugged CTP Winner's certificate..

CLICK HERE FOR MORE CHARTS ON TRADING VIEW
---
CRYPTO LIMERICKS
JCD Score ()
FED LIMERICKS
JCD Score ()
---
See this week's stock picks HERE
---
Follow John C. Dvorak on Twitter
Follow Andrew Horowitz on Twitter
---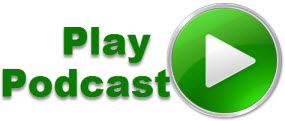 Podcast: Play in new window | Download (Duration: 1:01:21 — 56.5MB)
Subscribe: RSS