Announcing a new Closest to the Pin this week.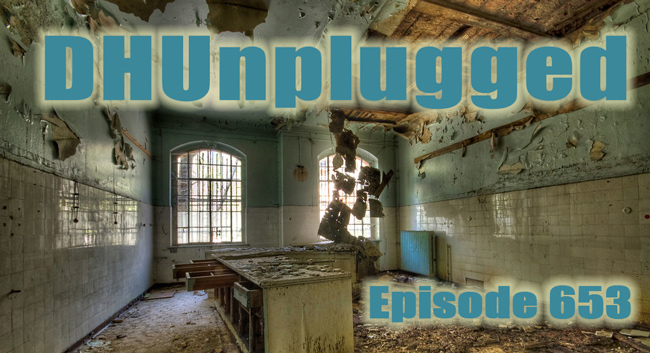 Yellen starting to freak out.
Market not ready for an inflation data surprise.
Sentiment slipping….
PLUS we are now on Spotify and Amazon Music/Podcasts!
---
Click HERE for Show Notes and Links
DHUnplugged is now streaming live - with listener chat. Click on link on the right sidebar.
---
Love the Show? Then how about a Donation?
---
Follow John C. Dvorak on Twitter
Follow Andrew Horowitz on Twitter
Warm Up
- ANNOUNCING - NEW CTP for PacWest
- Some prices from F1 food stops - is this right?
- Gamma squeeze Friday?
- Small biz sentiment - taking a leg down
- Derby Day - bourbon and ham sandwiches

Market Update
- Oil gets a reprieve - dropped as low at $63
- Credit/loans tightening and we are just starting
- Lending conditions tighten overall
- Earnings - 79% companies beating estimates (good color with Silverblatt this week)
 DONATIONS?
Debt Ceiling Fight
- Odds?
- Bug dilemma
- Republicans pushing for spending cuts
Inflation
- NY Fed- estimates 3-year rise to 2.9% from 2.8%
- NY Fed 1-yr inflation expectations measure drops to 4.4% from 4.7% last month
Employment Report
- Higher than expected gains in employment
- BUT - Last month revised much lower - so not much difference
- Unemployment Rate drops to 3.4%
- April Nonfarm Private Payrolls 230K vs. 160K Briefing.com consensus; prior revised to 123K from 189K
- April Average Workweek 34.4 vs. 34.5 Briefing.com consensus; prior 34.4
- April Average Workweek 34.4 vs. 34.5 Briefing.com consensus; prior 34.4
- BIG ONE FOR INFLATION OUTLOOK - April Avg. Hourly Earnings 0.5% vs. 0.3% Briefing.com consensus; prior 0.3%
Employment Situation Trend
- Slowing economy - employment holding up well - How does that square?

Harbinger
- Bank Credit is tightening (not much yet, but noticeable 1.5% drop)
- 1.9% decline in bank credit in 1975.
-  2.2% drop in bank credit in 2002.
- 6.9% dip in bank credit between 2008 and 2010.
Monday - Senior Loan Officer Report
- Banks reported that lending standards tightened across all categories of residential real estate (RRE) loans other than government-sponsored enterprise (GSE)-eligible and government residential mortgages, which remained basically unchanged. Meanwhile, demand weakened for all RRE loan categories. In addition, banks reported tighter standards and weaker demand for home equity lines of credit (HELOCs). Standards tightened for all consumer loan categories; demand weakened for auto and other consumer loans, while it remained basically unchanged for credit cards.
- Market may see this (perversely) as good news as Fed could think this is bad and not raise... (The Upside Down)
Oil Prices - Headlines
- Thursday: Oil Prices Fall Due to Recession Fears
- Friday: Oil Steadies - Traders Look To Future
- Monday: Oil Higher: Recession Fears Abate
- -3 days and story changes?
--- Oil prices rose on Monday as fears of a recession in the U.S., which drove prices down for three straight weeks for the first time since November, started receding. Brent crude futures were up 43 cents, or 0.6%, at $75.73 a barrel at 0624 GMT. U.S. West Texas Intermediate (WTI) crude futures were up 45 cents, also 0.6%, at $71.79 a barrel.
COVID EMERGENCY - OVER
- COVID-19 is no longer a global health emergency, World Health Organization director-general Tedros Adhanom Ghebreyesus declared Friday.
- COUNTS according to WHO - 765 million cases and 7 million deaths
- Meanwhile - Rochelle Walensky will step down as director of the US Centers for Disease Control and Prevention at the end of June, an unexpected departure after more than two years leading the agency through an oft-criticized response to the biggest public health crisis in a century.
Icahn - Short Seller Report
- Hindenburg cost Carl > $10 Billion
- IEP Stock on the ropes due to questionable marks and leverage
- Company comes out with "surprise" dividend to try to sway short-selling
----- Short sellers have to pay the dividend
Lyft vs Uber
- Stocks moving in opposite directions
- Uber stock up nicely on earnings, with less of a loss than expected
- Lyft drops 20% on plans to cut prices and not a great outlook by the company
Prices OUT OF CONTROL
Where the latest with Debt Ceiling?
- More warnings over the weekend from Yellen
- Talks supposedly happening with both sides are the table
- Talk of invoking 14th amendment by Biden
- Section Four of 14th Amendment, adopted after the 1861-1865 Civil War, states that the "validity of the public debt of the United States ... shall not be questioned."
- Therefore, could be argued that US can not default, automating a debt ceiling increase through constitution
- THIN ARGUMENT
More
- Yellen been calling on companies to warn about debt ceiling
--- No info on what companies she is calling, but what does this mean - is she freaked out?
Hollywood - On Strike
- Does we care?
Here we go again
- Renters in the U.K. will be able to borrow up to 100% of the value of a property without a guarantor or deposit in a new mortgage plan introduced by Skipton Building Society.
- A building society is a British financial institution that provides banking services for, and is owned by, its members. The new mortgage product, aimed at first-time buyers who are currently renting, has a fixed rate of 5.49% for five years, over a maximum term of 35 years.
Do It Yourself
- Amazon is offering customers $10 to collect their own packages rather than have them delivered, in an attempt to cut operational delivery costs.
- This week, a number of Amazon Prime subscribers were emailed with an offer to receive $10 if they picked up an order of over $25.
- Save money for the company and it would help train consumers to make returns directly to the company themselves rather than scheduling pick-ups.
AI News
- Watson has given way to WatsonX, and IBM is trying to ride the latest boom in AI. IBM is billing it as a development studio for companies to "train, tune and deploy" machine-learning models. The platform includes a feature for AI-generated code, an AI governance toolkit, and a library of thousands of large-scale AI models, trained on language, geospatial data, IT events and code, according to a release.
- IBM is partnering with HuggingFace, the buzzy AI startup and open source platform that reached a $2 billion valuation last year.
---- Spotify - The music streaming platform has removed tens of thousands of AI-generated songs from the platform created on the AI music-making platform Boomy.
Same Crap - Another Day
- Novavax Inc said on Tuesday that a mid-stage study of three of its vaccines, including a combination shot targeting COVID-19 and influenza, showed strong immune responses and were found to be safe.
- Share prices of Novavax soared after the biotech company unveiled promising new Covid and flu vaccine data and a broad cost-cutting push that includes reducing 25% of its workforce.
- BUT - The announcements are a sign of hope for investors after last quarter when Novavax raised doubts about its ability to stay in business.
AirBNB
- Is this the last of it and a problem for housing?
- EPS: 18 cents vs. 9 cents expected by analysts, according to Refinitiv.
- Revenue: $1.82 billion vs. $1.79 billion expected by analysts, according to Refinitiv.
- Much of this quarter was due to pent up demand from - let me out and party - post COVID
- Does the world need all this transient rooms (hotels, Vacation Rentals, etc?)
- How much did AirBNB push up housing prices over the past few years??
--- I have been hearing crazy prices for houses as "they bought it for AirBnB"
Berkshire Meeting
- 5 Hours of questions
- Munger's suits are terrible - entirely too big...
- Dollar will remain reserve currency
- Apple best company ever
- Banks are fine
- Everything is fine
- Oh and - predicting a slowdown in earnings outward
Wheels Up - Are Down
- Private jet company Wheels Up announced Tuesday that its founder and CEO, Kenny Dichter, is stepping down from his post immediately.
- The company is facing mounting losses and the potential for bankruptcy.
---
Love the Show? Then how about a Donation?
Winners will be getting great stuff like the new DHUnplugged Shirts (Designed by Jimbo) -
PLUS a one-of-a-kind DHUnplugged CTP Winner's certificate..

CLICK HERE FOR MORE CHARTS ON TRADING VIEW
---
CRYPTO LIMERICKS
JCD Score ()
FED LIMERICKS
JCD Score ()
---
See this week's stock picks HERE
---
Follow John C. Dvorak on Twitter
Follow Andrew Horowitz on Twitter
---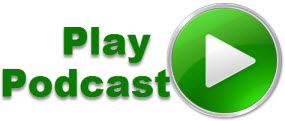 Podcast: Play in new window | Download (Duration: 56:01 — 51.6MB)
Subscribe: RSS