Another weekend, another bank failure.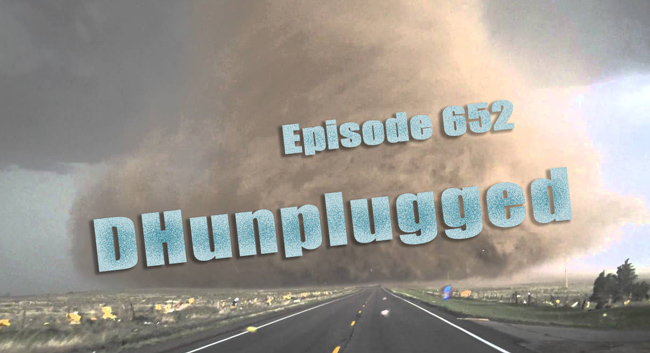 79% beat rate for earnings season – what does that mean?
Sinkhole alert! Comparing and contrasting past occurrences.
PLUS we are now on Spotify and Amazon Music/Podcasts!
---
Click HERE for Show Notes and Links
DHUnplugged is now streaming live - with listener chat. Click on link on the right sidebar.
---
Love the Show? Then how about a Donation?
---
Follow John C. Dvorak on Twitter
Follow Andrew Horowitz on Twitter
Warm Up
- Weekend bank failure and rescue
- EGG BOOK?
- NEAR MISS - Tornado Update
- Sinkhole alert!
- Fed releases the blame report for SVB
- BIG story on education and AI

Market Update
- Earnings Season - Statistically looking good
- Apple on tap this week
- Wednesday - Fed rate decision
- Friday - Employment Report
-Debt limit on investor's minds
JCD's take on Tucker Carlson's Firing...
Sinkhole Alert - What Does it Look Like?
Recession Fears - Looks like this:
- Oil taking a leg down
- Gold on fire
- Stocks Down
-Bonds up
First Republic
- 2nd largest bank failure ever - seized by California regulators
- JP Morgan acquires
- "Our government invited us and others to step up, and we did," JPMorgan CEO Dimon said in a press release.
- "This acquisition modestly benefits our company overall, it is accretive to shareholders, it helps further advance our wealth strategy, and it is complementary to our existing franchise."
- In addition to most of First Republic's deposits, JPMorgan will pick up about $173 billion in loans and about $30 million of securities. It said it won't assume First Republic's corporate debt or preferred stock.
- JPM up 2.5%
- We Should BECOME A BANK!
KRE Bank Index
- Down 33% YTD
-Down 6% today - as WAL and PACW crash
- No Alice- The Banking Crisis is NOT over
- Why all these WESTERN banks?
Debt Limit
- Failing to increase the debt limit would have catastrophic economic consequences. It would cause the government to default on its legal obligations
- Congress has always acted when called upon to raise the debt limit. Since 1960, Congress has acted 78 separate times to permanently raise, temporarily extend, or revise the definition of the debt limit – 49 times under Republican presidents and 29 times under Democratic presidents. Congressional leaders in both parties have recognized that this is necessary.
- Yellen pulled forward date that
Bye Bye Nurses
- Almost a third of the nurses in the United States are considering leaving their profession after the COVID-19 pandemic left them overwhelmed and fatigued, according to a survey.
- The survey of over 18,000 nurses, conducted by AMN Healthcare Services Inc in January, showed on Monday that 30% of the participants are looking to quit their career, up 7 percentage points over 2021, when the pandemic-triggered wave of resignations began.
- The survey also showed that 36% of the nurses plan to continue working in the sector but may change workplaces.
Pay Half
- Pfizer Inc and BioNTech's new proposal to the European Union, amid a glut of COVID-19 shots, includes a provision for member states to pay half price, or about 10 euros ($11), for each of about 70 million cancelled doses, the Financial Times reported.
- In January, Reuters reported talks between the EU and the two drugmakers aimed at reducing up to 500 million COVID-19 vaccine doses Brussels has committed to buy this year in return for a higher price.
China Rebound?
- China's manufacturing activity unexpectedly shrank in April, official data showed on Sunday, raising pressure on policymakers seeking to boost an economy struggling for a post-COVID lift-off amid subdued global demand and persistent property weakness.
- The official manufacturing purchasing managers' index (PMI) declined to 49.2 from 51.9 in March, according to data from the National Bureau of Statistics, below the 50-point mark that separates expansion and contraction in activity on a monthly basis.
- FWIW - US manufacturing is also in the contraction zone
Earnings Update
- 74% of $SPX companies have beaten revenue estimates to date for Q1, which is above the 5-year average of 69% and above the 10-year average of 63%
Amazon Earnings
- The growth of Amazon Web Services, long a major source of profit, slowed to 15.8% in the first quarter, while recession-wary businesses have slowed their spending.
- Net profit stood at $3.17 billion in the quarter ended March 31, compared with a loss of $3.84 billion, a year earlier.
- The world's biggest online retailer reported better-than-expected net sales of $127.36 billion in the first three months of the year and forecast sales between $127 billion and $133 billion in the second quarter. Analysts had expected sales of $129.83 billion in the quarter-ending June 30.
Fed Reserve Report
- The Federal Reserve Board on Friday announced the results from the review of the supervision and regulation of Silicon Valley Bank
- The review finds four key takeaways on the causes of the bank's failure:
Silicon Valley Bank's board of directors and management failed to manage their risks;
Federal Reserve supervisors did not fully appreciate the extent of the vulnerabilities as Silicon Valley Bank grew in size and complexity;
When supervisors did identify vulnerabilities, they did not take sufficient steps to ensure that Silicon Valley Bank fixed those problems quickly enough; and
The Board's tailoring approach in response to the Economic Growth, Regulatory Relief, and Consumer Protection Act and a shift in the stance of supervisory policy impeded effective supervision by reducing standards, increasing complexity, and promoting a less assertive supervisory approach.
- "Following Silicon Valley Bank's failure, we must strengthen the Federal Reserve's supervision and regulation based on what we have learned," said Vice Chair for Supervision Barr. "This review represents a first step in that process—a self-assessment that takes an unflinching look at the conditions that led to the bank's failure, including the role of Federal Reserve supervision and regulation."
- WAIT!!!!!!!!!!!!!!!!! One more to blame....
------The Federal Reserve on Friday blamed the deregulatory zeal that occurred during the Trump era for contributing to the second-largest bank failure in U.S. history, appearing to take a clear stand on an acrimonious policy divide in Washington.
Sinkhole ALERT
- Interesting seeing this again
- BIG spread divergence with S&P 500 Mark Cap and S&P 500 Equal Weight
- 600BPS YTD favoring Market cap weighted
Intel Earnings
- Loss per share: Loss of $0.04 per share, adjusted, versus a loss of 15 cents per share expected
- Revenue: $11.7 billion, adjusted, versus $11.04 billion expected
- Worse loss in history|
- Intel recorded a net loss of $2.8 billion, compared with a profit of $8.1 billion last year.
- GAAP revenue decreased to $11.7 billion from $18.4 billion. It's the fifth consecutive quarter of falling sales for the semiconductor giant and the second consecutive quarter of losses.
- Stock was up on the news (better than feared)
AI
- IBM announces that it is going to halt hirings for jobs that can be replaced with AI
- As the aviation sector starts to embrace artificial intelligence, planes flying with just one pilot are a possibility
--- Now AI can fly a plane? We already have autopilot...
- Chegg (-46% on this news) says that ChatGPT is killing its business
--- Chegg is leader is supping academic materials to students. textbooks, study programs.
------ What does this tell us?
- Amazon planning to put its own ChatGPT technology into Alexa, according to Business Insider 
Blocked
- Britain will block Microsoft's $69 billion acquisition of "Call of Duty" maker Activision Blizzard over its concerns it would hinder competition in cloud gaming, dealing an unexpected blow to the biggest-ever deal in gaming.
- How long or how much $$ until the deal can be passed.
---
Love the Show? Then how about a Donation?
---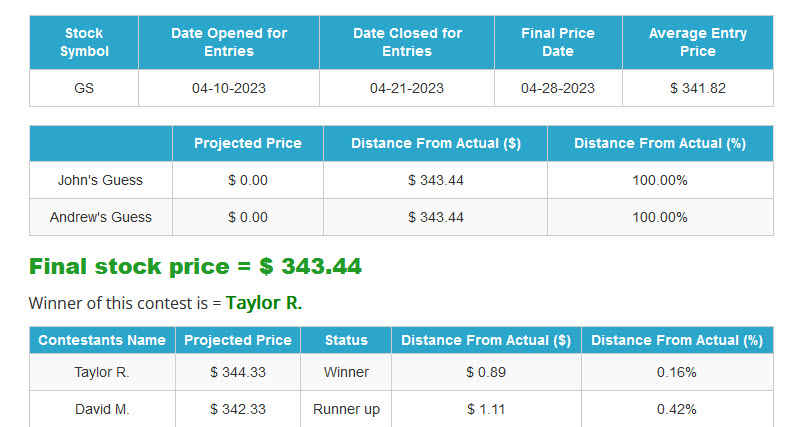 Winners will be getting great stuff like the new DHUnplugged Shirts (Designed by Jimbo) -
PLUS a one-of-a-kind DHUnplugged CTP Winner's certificate..

CLICK HERE FOR MORE CHARTS ON TRADING VIEW
---
CRYPTO LIMERICKS
JCD Score ()
FED LIMERICKS
JCD Score ()
---
See this week's stock picks HERE
---
Follow John C. Dvorak on Twitter
Follow Andrew Horowitz on Twitter
---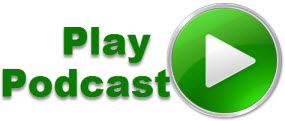 Podcast: Play in new window | Download (Duration: 1:02:37 — 57.6MB)
Subscribe: RSS