Markets are moving back and forth just waiting for some big news.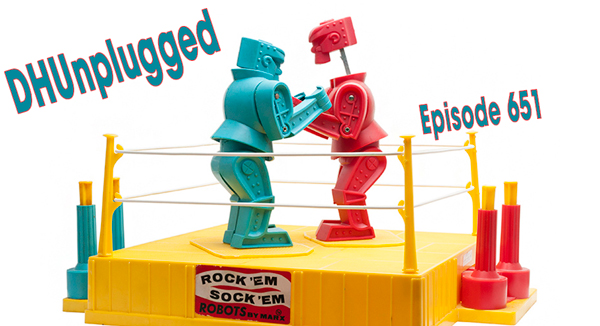 Talk of a US default is making the rounds.
Tech has a big day – helping to push markets up from their recent despair.
PLUS we are now on Spotify and Amazon Music/Podcasts!
---
Click HERE for Show Notes and Links
DHUnplugged is now streaming live - with listener chat. Click on link on the right sidebar.
---
Love the Show? Then how about a Donation?
---
Follow John C. Dvorak on Twitter
Follow Andrew Horowitz on Twitter
Warm Up
- All of a sudden - recession fears
- US Default whispers
- Republicans put forth budget with increase and expense slashing
- India - taking over the population race
- Resiliency everywhere ...

Market Update
- Banks - Still on shaky ground
- Central Banks blamed for market rally
- "This year's rally in risk assets is more to do with a $1 trillion central bank liquidity injection than any improvement in the economic outlook, according to Citigroup Inc.. "
- "That massive tailwind — enough to lop 50 basis points off the investment-grade risk premium — may soon become a huge drag as policymakers get back to quashing inflation, having extinguished the banking-sector fire. "
- Do we believe that the Fed is done?
Earnings
Coca-Cola - Average price of 192 ounces of Coca-Cola's soda (12 pack of 16oz bottle) in the U.S. rose to $9.30 in 2022 from $8.03 in 2021, according to NielsenIQ's data. It stood at $10.55 so far in 2023. (31% increase in 2 years)
- Adjusted earnings came in at 68 cents per share, compared with estimates of 64 cents.
- The company's first-quarter revenue rose about 5% to $10.98 billion, beating estimates of $10.80 billion
IBM Earnings
- Bellweather anymore?
- IBM Corp missed Wall Street expectations for first-quarter revenue
- WHY? Hurt by shrinking corporate spending on IT services and a strong dollar.
- IBM cut its full-year consulting revenue growth forecast to 6%-8% from earlier expectations of high single-digit percentage growth.
- "We are seeing softness in certain components of our discretionary based offerings in consulting," Chief Financial Officer James Kavanaugh told Reuters about the U.S. market.
Whirlpool
- Didn't everyone think that margins would compress and higher rates will kill real estate?
- Whirlpool prelim Q1 $2.66 vs $2.17 S&P Capital IQ Consensus Estimate; revs $4.65 bln vs $4.50 bln S&P Capital IQ Consensus Estimate
- Whirlpool sees FY23 $16.00-18.00 vs $15.97 S&P Capital IQ Consensus Estimate; sees revs $19.4 bln vs $19.02 bln S&P Capital IQ Consensus Estimate
Tech
- Microsoft beats by $0.22, beats on revs; Azure +31% constant currency growth  (Shares up 6% A/H)
---- Revenue rose 7% to $52.9 billion in the quarter ended March
- Windows division  reporting revenue of $13.3 billion versus analyst estimates of $12.19 billion
- Alphabet beats by $0.10, beats on revs, Google Advertising revenue essentially flat yr/yr; On April 19, Board of Directors authorized repurchase up to additional $70 bln of Class A and Class C shares PLUS big 70b buyback announcement (Shares slight move A/H)
------- Ad sales saw a drop again - although not as much as last quarter
Banks
- The bank crisis is not totally over yet
-  Earnings and news from First Republic Bank - massive loss of deposits and company looking to some drastic ways to save itself (stock don 49% today)
- Pacific West bank - better than expected results, shares up 13% A/H
Debt Ceiling - Limits
- Republican led plan
- McCarthy floated a plan last week that would pair $4.5 trillion in spending cuts with a $1.5 trillion increase in the $31.4 trillion U.S. debt limit.
- All talking about this being political divided and will not pass
- The HOPE is that it will get sides talking
Change of US Default - debt ceiling etc
- Current pricing of credit default swaps soar
- BUT, only 2% implied odds of a default
- Seen this movie before.......
- This time different?
- As of April 19, investors were willing to pay $9,600 a year to insure $1 million in U.S. Treasury debt, up from $1,400 at the start of the year. That is even more than during major budget fights in 2011 and 2013 when, like now, Republicans in Congress were refusing to raise the statutory ceiling on how much Treasury could borrow unless a Democratic president agreed to reduce spending.
USD - Bets are more downside
- Some 87% of 331 survey respondents expect the Fed to cut interest rates to 3% or below
- Discussion that the markets are under-pricing the Fed's oncoming easing cycle
- Good for commodities, crypto, metals, multinationals
Credit Suisse
- Credit Suisse said on Monday that 61 billion Swiss francs ($68 billion) in assets left the bank in the first quarter and that outflows were continuing, underscoring the challenge faced by UBS Group AG  in rescuing its rival.
- It also said customer deposits declined by 67 billion francs in the quarter and that there had been significant non-renewals of maturing time deposits.
- 167 years old bank.....
Bed Bath and Bankrupt
- Bed Bath & Beyond Inc filed for Chapter 11 bankruptcy protection on Sunday after the home goods retailer failed to secure funds to stay afloat.
- The Union, New Jersey-based home goods retailer filed for bankruptcy in a District of New Jersey court, listing both its estimated assets and liabilities in the range of $1 billion and $10 billion, according to a court filing.
- Retail locations will be closing  (360 locations for BB&B and 120 for Buy Buy Baby)
- Blame for establishment failure was the move to sell more store-branded products.
Tesla - More Jabber
- Tesla Inc boss Elon Musk on Wednesday doubled down on the price war he started at the end of last year, saying the electric vehicle (EV) maker would prioritize sales growth ahead of profit in a weak economy.
- "It's better to shift a large number of cars at lower margin and harvest that margin in the future as we perfect autonomy," Musk told analysts on a conference call.
- The company reported total gross margin of 19.3%, short of market expectations of 22.4%, according to 14 analysts polled by Refinitiv.
- Tesla also did not report its automotive gross margin, a figure closely watched by investors, with Musk saying the weak economy making it hard to provide margin outlook.
Same Day (Zero Day Options)
- Day Traders Lose $358,000 Per Day Gambling on Zero-Day Options
- Researchers warn about growing risk should 0DTE broaden out
TECH
- SoftBank-owned Arm Ltd. will work with manufacturing partners to develop its own semiconductor, the Financial Times reported Sunday, citing unidentified people briefed on the move.
- What is this about?
- ARM competing with it's customers?
More Tech
- Alphabet CEO's Pay Soars to $226 Million on Huge Stock Award
- Meanwhile - cancelling buildouts and cutting expenses and jobs. Stock in the dumper...
Champagne - Only in France
- Miller High Life - the Champagne of Beers?
- At the request of the trade body defending the interests of houses and growers of the northeastern French sparkling wine, Belgian customs crushed more than 2,000 cans of Miller High Life advertised as such.
- The Comité Champagne asked for the destruction of a shipment of 2,352 cans on the grounds that the century-old motto used by the American brewery infringes the protected designation of origin "Champagne."
- Started with the slogan in 1969
India - Overtaking China
- India is on its way to become the world's most populous country, overtaking China with almost 3 million more people in the middle of this year
- The demographic data from the United Nations Population Fund's (UNFPA) "State of World Population Report, 2023" estimates India's population at 1,428.6 million or 1.4286 billion against 1.4257 billion for China.
- The United States is a distant third, with an estimated population of 340 million
---
Love the Show? Then how about a Donation?
---
Winners will be getting great stuff like the new DHUnplugged Shirts (Designed by Jimbo) -
PLUS a one-of-a-kind DHUnplugged CTP Winner's certificate..

CLICK HERE FOR MORE CHARTS ON TRADING VIEW
---
CRYPTO LIMERICKS
JCD Score ()
FED LIMERICKS
JCD Score ()
---
See this week's stock picks HERE
---
Follow John C. Dvorak on Twitter
Follow Andrew Horowitz on Twitter
---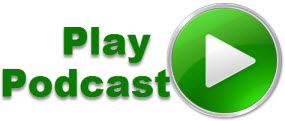 Podcast: Play in new window | Download (Duration: 1:02:18 — 57.3MB)
Subscribe: RSS