A flood of earnings and a flood in SOFLA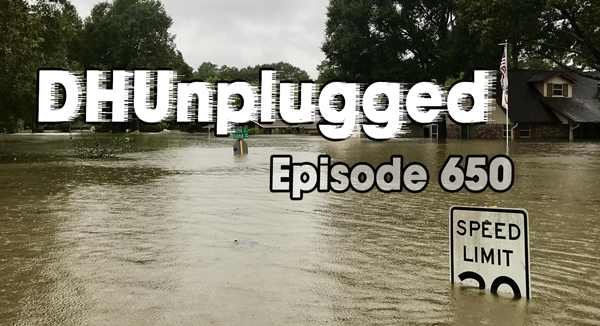 Lunch with the Feds this week.  Last week's Fed minutes tell an interesting story.
PLUS we are now on Spotify and Amazon Music/Podcasts!
---
Click HERE for Show Notes and Links
DHUnplugged is now streaming live - with listener chat. Click on link on the right sidebar.
---
Love the Show? Then how about a Donation?
---
Follow John C. Dvorak on Twitter
Follow Andrew Horowitz on Twitter
Warm Up
- Earnings Are Out
- Flooding in SOFLA - we have pictures
- Lunch with the Feds
- Fed minutes tell an interesting story
- Re-Announcing CTP for Goldman Sachs (glitch last week)

Market Update
- Going Sideways
- Banks post decent results - but doesn't include post-crisis (bank run)
- Tesla, Netflix earnings and and next week gets busy
- Yellen making some noise - nosing in wrong business
- Rates - Moving wrong direction (remains massively inverted)
Yields
- Yields on 3-month T-Bills have reached new post-2007 highs of 5.06%+
Fed Minutes
- Fed expects banking crisis to cause a recession this year, minutes show
- Fallout from the U.S. banking crisis is likely to tilt the economy into recession later this year, according to Federal Reserve documents released Wednesday.
- Though Vice Chair for Supervision Michael Barr said the banking sector "is sound and resilient," staff economists said the economy will take a hit.
- "Given their assessment of the potential economic effects of the recent banking-sector developments, the staff's projection at the time of the March meeting included a mild recession starting later this year, with a recovery over the subsequent two years," the meeting summary stated.
Apple Follow Up
- We discussed potential store closures???
- Apple opens first retail store in India
- Cook was there in Mubai this week to take selfies and smile
China
- GOLD AND JEWELS
- Jewellery and precious metals consumption in China soared 37.4% in March from a year earlier underpinning a 13.6% jump for the quarter and topping the list of items that stoked a surge in first-quarter retail sales, official data showed on Tuesday.
- "Economic fundamentals, risk aversion and the recovery of domestic consumption all drive the investment demand for jewellery and precious metals," said Pang Xichun, research director at Nanjing RiskHunt Investment Management Co.- China's economy grew at a faster-than-expected pace in the first quarter, with retail sales rising 10.6%, beating forecasts for a 7.4% increase by a large margin.
 Bank Earnings
- Generally okay - withing tolerance range
- None seems to include post Bank run (Tighter standards)
- Not much in guidance that is useful
Bank Of America
- Earnings: 94 cents per share versus 82 cents per share expected
- Revenue: $26.39 billion versus $25.13 billion expected
- Bank of America said its net interest income jumped 25% to $14.4 billion during the quarter, driven by benefits from rising rates and loan growth.
- Stock up marginally
Goldman Sachs
- Reports Q1 (Mar) earnings of $8.79 per share, excluding non-recurring items, $0.73 better than the S&P Capital IQ Consensus of $8.06; revenues fell 5.5% year/year to $12.22 bln vs the $12.66 bln S&P Capital IQ Consensus.
- Provision for credit losses was a net benefit of $171 million for the first quarter of 2023, compared with net provisions of $561 million for the first quarter of 2022 and $972 million for the fourth quarter of 2022.
- Global Banking & Markets generated quarterly net revenues of $8.44 billion, driven by strong performances in Fixed Income, Currency and Commodities (FICC) and Equities, including record quarterly net revenues in Equities financing.
- Net revenues were $12.22 billion for the first quarter of 2023, 5% lower than the first quarter of 2022 and 15% higher than the fourth quarter of 2022. The decrease compared with the first quarter of 2022 reflected lower net revenues in Global Banking & Markets, partially offset by significantly higher net revenues in Asset & Wealth Management and Platform Solutions.
Schwab
- Charles Schwab beats by $0.03, reports revs in-line
- Reports Q1 (Mar) earnings of $0.93 per share, $0.03 better than the S&P Capital IQ Consensus of $0.90; revenues rose 9.5% year/year to $5.12 bln vs the $5.13 bln S&P Capital IQ Consensus.
- Commentary from Co: "Maintaining the capital and liquidity required to support Schwab's long-term growth remains our primary balance sheet objective. We increased our quarterly common dividend by 14% to $.25 per share and returned capital via common and preferred stock repurchases. Even with the accelerated capital return during the first two months of the quarter, our Tier 1 Leverage Ratio finished at 7.1%.
- In light of recent events within the U.S. banking sector, and the resulting regulatory uncertainty, we have decided to pause our active buyback program. That being said, opportunistic capital return is still an important component of our 'through the cycle' financial formula.
- Ultimately, we believe the current headwinds will prove transitory and we remain well positioned to deliver long-term value to our stockholders."
- Company was also very adamant about its low duration bond holdings - they did not buy out at the long end during this cycle
- Why is company still in the doghouse?
Meanwhile...
- Estimates are for a drop (withdrawal) of deposits approaching $520 billion for banks in the past year
- $60 billion + in the 1st quarter of 2023
- Where did the money go?
- Brokerages, Treasuries
Netflix
- Netflix sees Q2 $2.84 vs $3.08 S&P Capital IQ Consensus Estimate; sees revs $8.24 bln vs $8.47 bln S&P Capital IQ Consensus Estimate
- Netflix Q1 operating margin came in at 21.0% vs 19.9% prior guidance; guides to Q2 operating margin of 19.0%
- Netflix global streaming paid net adds in Q1 were +1.75 mln
Apple Bringing The Heat
- Apple on Monday launched its Apple Card savings account with a 4.15% annual percentage yield.
- It requires no minimum deposit or balance, Apple said, and users can set up an account from the Wallet app on their iPhones.
- This is in cooperation with Goldman
- What does this do to the bank accounts that are still paying little or no interest?
--- FYI - The national average APY on savings accounts is just 0.35%, according to the Federal Deposit Insurance Corporation,
J& J Earnings
- Earnings per share:  $2.68 adjusted, vs. $2.50 expected
- Revenue: $24.75 billion, vs. $23.67 billion expected
- J&J is now forecasting 2023 sales of $97.9 billion to $98.9 billion, about $1 billion higher than the guidance provided in January. The company raised its full-year adjusted earnings outlook to $10.60 to $10.70 per share, from a previous forecast of $10.45 to $10.65.
Best Buy
- This week, many store workers that specialize in selling more complex products such as computers and smartphones, dubbed "consultants" inside the company, were told their jobs would be eliminated, according to people familiar with the situation.
- Employees in 'consultant' roles told they can reapply for other internal jobs or receive severance
- So now little technical help available at the store....
- Why shop there anyway? All online... Curation?
Lulu
- Lululemon Athletica Inc. is exploring a sale of Mirror, the fitness-equipment maker it acquired for $500 million in 2020, according to people with knowledge of the matter.
- Meanwhile from March earnings: The Co. beats by $0.14, beats on revs; guides Q1 EPS above consensus, revs above consensus; guides FY24 EPS above consensus, revs above consensus. Additionally, lululemon athletica upgraded to Buy from Neutral at Citigroup and upgraded to Outperform from Neutral at KGI Securities. Lastly, lululemon athletica placed on Analyst Focus List at JP Morgan.
- is something going on that they need to get rid of Mirror? OR just Mirror is bleeding them?
This Week - Luncheon with Richard Clarida (Former Vice Chair)
- Talking in circles - some interesting insight
- AH question was a bout the "wordsmithing" that goes on at the FED.
--- Asked if there is a PR team that does some kind of A/B testing on the words that will be used to try to sway the public. Asked about "transitory", "anchored", "sound and resilient", and now DEFLATION.
- He confirmed and agreed that there is a good amount of wordsmithing that goes on. Also provided a discussion of the history of the use of the word deflation. (Volker) Didn't really answer much else.
- - Did make the point very clearly that just listen to Fed Chair Powell and what he says to understand what the Fed is going to do.
Yellen Making Some Noise
- U.S. Treasury Secretary Janet Yellen said banks are likely to become more cautious and may tighten lending further in the wake of recent bank failures, possibly negating the need for further Federal Reserve interest rate hikes.
- Since when does the Treasuty Secratary talk about Fed policy
- Everyone lost their minds when Trump was pushing Fed/commenting
Flood Pictures
Ask Us Anything - Selection
1. Someone mentioned on another podcast that if "they" goes with a CBDC to replace the U.S. dollar, all mortgage contracts would be null and void - is there any validity to that?
2. Quad, Northern VA, Smart or dumb- My company offers ESPP at %15 stock discount twice a year. Max contribution is %15 gross from each check. I go tax exempt all year and contribute max to the ESPP, then cash that out to pay my taxes (about net 10% guarantee gain). Your thoughts?
3. how do you feel about yellens recent comments on raising the national debt to 50 Trillion
4. If you could tell your 15 yr old self 1 thing about finance, what would it be.
---
Love the Show? Then how about a Donation?
---
Winners will be getting great stuff like the new DHUnplugged Shirts (Designed by Jimbo) -
PLUS a one-of-a-kind DHUnplugged CTP Winner's certificate..

CLICK HERE FOR MORE CHARTS ON TRADING VIEW
---
CRYPTO LIMERICKS
JCD Score ()
FED LIMERICKS
JCD Score ()
---
See this week's stock picks HERE
---
Follow John C. Dvorak on Twitter
Follow Andrew Horowitz on Twitter
---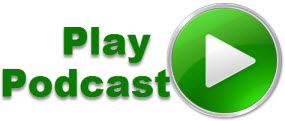 Podcast: Play in new window | Download (Duration: 57:40 — 53.1MB)
Subscribe: RSS