Banks need some inflows – giving away prizes for deposits.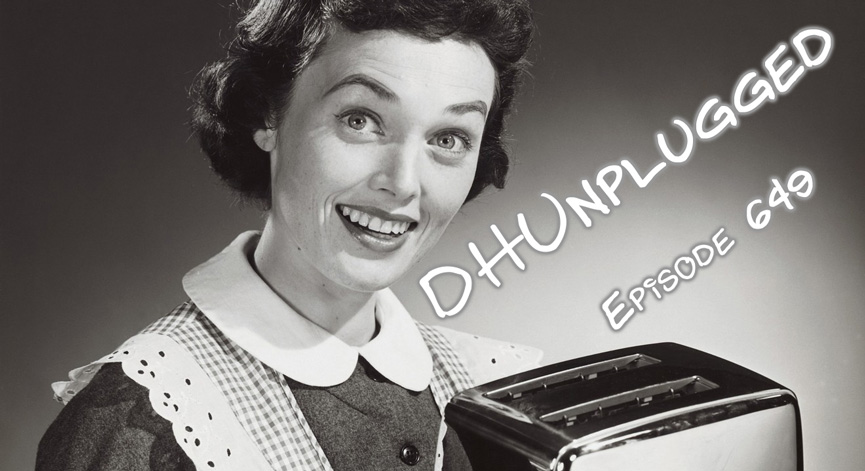 Earnings season is about to begin – looking for a significant downside for growth.
Yields ticking lower as recession fears bump inflation worries.
PLUS we are now on Spotify and Amazon Music/Podcasts!
---
Click HERE for Show Notes and Links
DHUnplugged is now streaming live - with listener chat. Click on link on the right sidebar.
---
Love the Show? Then how about a Donation?
---
Follow John C. Dvorak on Twitter
Follow Andrew Horowitz on Twitter
Warm Up
- Easter and holiday season coming to an end...
- A NEW Closest to The Pin Announcement
- Bond yields way down - what does that mean?
- Free Toasters Making a comeback
- Gold, metals, alts, COINS!

Market Update
- Falling Yields - may be a bit much
- Employment report - mixed bag
- Earnings season starts this week - Big Banks
- Apple news - PC Demand
DONATIONS - April Donations - Bring May Flowers
Earnings Season Prep
- Going to be some bad guidance... If actions by companies any guide
- Example - Google letter about 2008 and getting in advance so they can say - we are ahead of this...
- Banks - what good can they say? Or maybe at worst levels?
-  S&P 500 Estimates - looking for -7% YoY growth for earnings
How Bad? Tech bad...
- Apple Mac shipments fell 40.5% in the first quarter of 2023, compared with the same time the prior year, market intelligence provider IDC said.
--- Apple's worldwide PC market share dropped between the first quarter of 2022 and the first quarter of 2023, from 8.6% to 7.2%, according to IDC data.
- All five of the largest computer makers — Apple, ASUS, Dell, HP and Lenovo — saw double-digit drops in first-quarter shipments, reflecting weaker demand and persistent inventory woes. But Apple's decline was the biggest of the bunch.
- Taiwan Semi - slowing production as demand is not there
Employment Report
- March nonfarm payrolls 236K vs consensus 239K; prior revised to 326K from 311K
- March unemployment rate 3.5% vs consensus 3.6%; prior 3.6%
- March avg. hourly earnings 0.3% vs.consensus 0.3%; prior 0.2%
- March avg. workweek 34.4 hours vs consensus 34.5; prior 34.5
- 25% of the employment gains were in services (restaurants, bars and hotels)
Home Price Outlook
- Moody's expects 98% of major markets to post a home price decline over the coming year.
- According to Zillow, tight supply will make it hard for home prices to fall much heading forward.
- Through the first two months of 2023, the biggest home price drops were found in markets like Austin (down 2.5% since December), Boise (down another 2.4%), Las Vegas (down another 2.4%), Phoenix (down another 2.2%), and San Jose (down another 2.1%).
- Western US home values seem the most detached from fundamentals according to reports.
Bond Yields
- Dropped due to banking crisis
- Even with FED pressing on - still lower (3.4% on 10-year)|
- Heavy Inversion
- Recession now the play versus inflation worries
Sky Is Falling
- Starlink seems to have a problem
- Satellites are falling out of orbit and coming back dosn to earth (something Elon will never do)
- Astrophysicist Jonathan McDowell tracks SpaceX's satellite activity, and said that at present "at least 14" of the company's devices were "on their way down".
- Reports show that the satellite in question likely burned up as it attempted to reenter the Earth's atmosphere, meaning traces of it will be incredibly hard to find.
AS the Sky is Falling ...
- Investors snapping up alternatives
- Gold >$2,000
- Silver in rally mode
- Bitcoin > $30,000 (but 1 bitcoin is still 1 bitcoin
- Ether > $1,900
Meanwhile - Fed is full CYA mode
- Federal Reserve Bank of New York President John Williams said on Monday that financial system troubles that drove the central bank to provide large amounts of credit to banks is not collateral damage from the Fed's aggressive effort to lower inflation.
- Williams said he viewed the trouble at the two banks as unique in nature and unlikely to reflect broader trends in the financial system.
- That said, Fed officials have said that banking sector stress will likely weigh on the economy, as financial firms pull back on lending. That in turn could result in lower activity levels while also helping to further cool price pressures.
Favorite Story - Apple Robbery
- The Alderwood Mall Apple Store was closed when the burglary took place.
- The entire operation was clean and employees were unaware of it until the next morning. The robbers did not enter the store through the front but created an entry from an adjoining bathroom wall of an espresso machine outlet. The entry through the espresso store was conducted through the front door as thieves pried open the door.
- Once the burglars gained entry into the espresso store, they cut through the wall of the bathroom that lead straight to the Apple Store.
- According to the news outlet. the burglars cut a 24 by 18 hole into the wall that opened in the back room of the Apple Store. The entire operation was seamless as the robbers took almost 436 iPhone models and an unknown number of Apple Watch and iPads. Altogether, almost $500,000 worth of Apple products were stolen from the Apple Store.
Peeping Tesla
- A California Tesla owner sued the electric carmaker in a prospective class action lawsuit accusing it of violating the privacy of customers.
- The lawsuit in the U.S. District Court for the Northern District of California came after Reuters reported on Thursday that groups of Tesla employees privately shared via an internal messaging system sometimes highly invasive videos and images recorded by customers' car cameras between 2019 and 2022.
- What are people doing in their cars ????
- Reuters reported that some Tesla employees could see customers "doing laundry and really intimate things. We could see their kids," citing a former employee. (That's it?)
More Tesla
- Because there is ALWAYS MORE TESLA
- Tesla cut process again.
- The cuts ranged from 1.9% on the performance version of the Model 3 to 5.6% on the basic version of the Model S.
- The move follows repeated comments in recent months by Chief Executive Elon Musk that Tesla would focus on lowering prices to spur demand and had seen success in sparking orders with global discounts introduced in January.
- SOOOOO, demand continues to wane?
NYC - WTF?
- NYC restaurants impose 90-minute time limits on diners - even if they want to stay and order more....
- Started during COVID - now stretching due to shrinking profit margins
- What is wrong with the ? If anything?
Used Car - Going Up Again (h/t Thomas Thornton)
Toasters Coming Back?
- U.S. banks are trying to woo depositors by offering signing bonuses to open new accounts or deposit money on a regular basis.
- Capital One Financial Corp is advertising a $100 bonus for opening a new savings account and keeping more than $10,000 in it for 90 days.
- Citizens Financial Group is offering a $25 bonus for customers who put in $100 a month for three months and maintaining a minimum balance
Tupperware
- Issues a "going concern" notice
- Founded in 1942!
- Tupperware shares fell nearly 50% Monday following a bleak warning that its future is looking murky.
- In a regulatory filing late Friday, the container maker said there's "substantial doubt about the company's ability to continue as a going concern," and that it's working with financial advisers to find financing to stay afloat.
- The New York Stock Exchange also warned that Tupperware's stock is in danger of being de-listed for not filing a required annual report.
- So, must be a buy according to Reddit rules... tight? (TUP)
Dalai Lama
- What was he thinking?
- "A video clip has been circulating that shows a recent meeting when a young boy asked his Holiness the Dalai Lama if he could give him a hug," said a statement on the exiled leader's Twitter account, which has 19 million followers.
- Then asks the boy if he would suck his tongue.
PSA
- The FBI recently warned consumers against using free public charging stations, saying crooks have managed to hijack public chargers that can infect devices with malware, or software that can give hackers access to your phone, tablet or computer.
- "Avoid using free charging stations in airports, hotels or shopping centers," a tweet from the FBI's Denver field office said. "Bad actors have figured out ways to use public USB ports to introduce malware and monitoring software onto devices. Carry your own charger and USB cord and use an electrical outlet instead."
American IQs
- Americans' IQ scores are trending in a downward direction. In fact, they've been falling for over a decade.
- According to a press release, in studying intelligence testing data from 2006 to 2018, Northwestern University researchers noticed that test scores in three out of four "cognitive domains" were going down. This is the first time we've seen a consistent negative slope for these testing categories, providing tangible evidence of what is known as the "Reverse Flynn Effect."
---
Love the Show? Then how about a Donation?
---
Winners will be getting great stuff like the new DHUnplugged Shirts (Designed by Jimbo) -
PLUS a one-of-a-kind DHUnplugged CTP Winner's certificate..

CLICK HERE FOR MORE CHARTS ON TRADING VIEW
---
CRYPTO LIMERICKS
JCD Score ()
FED LIMERICKS
JCD Score ()
---
See this week's stock picks HERE
---
Follow John C. Dvorak on Twitter
Follow Andrew Horowitz on Twitter
---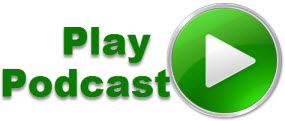 Podcast: Play in new window | Download (Duration: 1:02:27 — 57.5MB)
Subscribe: RSS