The end is near – AI taking over they say…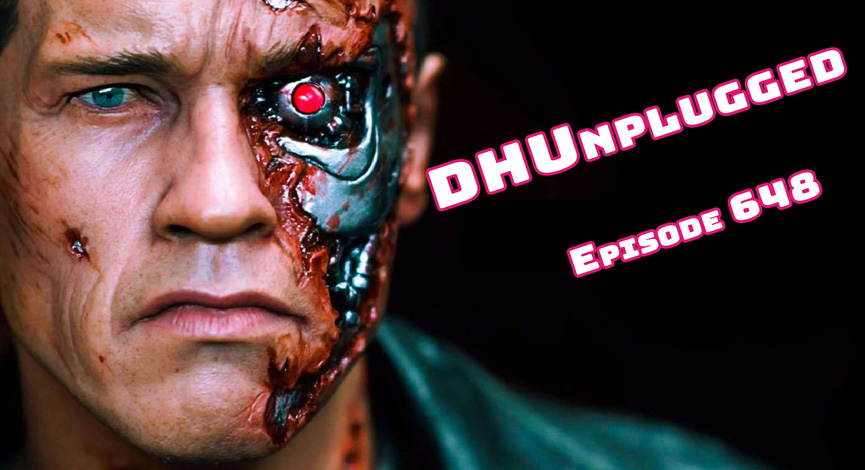 OPEC+ Suprise cuts – not the best tine for that move.
Some bankers may be in hot water after their recent poor judgement.
PLUS we are now on Spotify and Amazon Music/Podcasts!
---
Click HERE for Show Notes and Links
DHUnplugged is now streaming live - with listener chat. Click on link on the right sidebar.
---
Love the Show? Then how about a Donation?
---
Follow John C. Dvorak on Twitter
Follow Andrew Horowitz on Twitter
Warm Up
- 1st Quarter scores gains
- Gold and Silver breaking out
- Never let a good crisis go to waste?
- More layoffs... Big names making news
- OPEC Surprise !

Market Update
- Tech BIG winner 1Q 2023
- Yields down -- even though inflation still high
- Reflex trades - all tied to rates
- More layoffs coming
- AI names making a run - with all chatter about AI doomsday
----- FRIDAY MARKETS CLOSED
Twitter Logo Update  = Dodgecoin Ramp
Happy Passover and Happy Easter (The Usual Holiday Price Drops for Political Purposes)
- Bought 5 dozen eggs from Walmart yesterday for $12.75
- Matzah prices coming down as well
AI Doomsday !
- They are coming for your job
-- The letter, issued by the non-profit Future of Life Institute and signed by more than 1,000 people including Musk, Apple co-founder Steve Wozniak and Stability AI CEO Emad Mostaque, called for a pause on advanced AI development until shared safety protocols for such designs were developed, implemented and audited by independent experts.
- Elon Musk and a group of artificial intelligence experts and industry executives are calling for a six-month pause in training of systems more powerful than GPT-4, they said in an open letter, citing potential risks to society and humanity.
- The letter also detailed potential risks to society and civilization by human-competitive AI systems in the form of economic and political disruptions, and called on developers to work with policymakers on governance and regulatory authorities.
---AI and Your JOB -
-- Goldman Sachs: The boost to global labor productivity could also be economically significant, and
nee estimate that AI could eventually increase annual global GDP by 7%. (Savings from less workers... less workers = less $ to spend)
- Goldman Sachs Estimates That 300 Million Jobs Will Be Affected By AI In The Future
QUESTION: Isn't this the same concerns we had in 2000?
AI Banned
- Italy has become the first country in the West to ban ChatGPT, the popular artificial intelligence chatbot from U.S. startup OpenAI.
- Last week, the Italian Data Protection Watchdog ordered OpenAI to temporarily cease processing Italian users' data amid a probe into a suspected breach of Europe's strict privacy regulations.
- How can they do this? Must be workarounds
More Tech
- Google to cut down on employee laptops, services and staplers for 'multi-year' savings
- Google said it's cutting back on fitness classes, staplers, tape, and the frequency of laptop replacements for employees.
- "We've been here before," Porat's email stated. "Back in 2008, our expenses were growing faster than our revenue. We improved machine utilization, narrowed our real estate investments, tightened our belt on T&E budgets, cafes, micro kitchens and mobile phone usage, and removed the hybrid vehicle subsidiary."
- "Just as we did in 2008, we'll be looking at data to identify other areas of spending that is as effective as they should be, or that don't scale to our size."  (2008 references???)
McDonalds ?
- MCDONALD'S has shut down its offices temporarily as the company reportedly prepares for mass staff layoffs.
- Corporate employees were instructed to cancel meetings at its headquarters.
- The company said in the memo that the layoffs are intended to make McDonald's more efficient.
- "We have a clear opportunity ahead of us to get faster and more effective at solving problems for our customers and people and to globally scale our successful market innovations at speed," the company said.
OPEC+ Weekend
- OPEC cut production by 1.1m b/d
- Now $100 price targets coming
- 6% move for crude over past 2 days
- Problematic for inflation -
Banking Crisis
- Is it all over?
- Jamie Dimon's assessment of the US banking crisis that sent markets careening last month, an episode he predicts is "not yet over" and will be felt for years.
- He said US authorities shouldn't "overreact" with more rules.
- Annual Letter: As I write this letter, the current crisis is not yet over, and even when it is behind us, there will be repercussions from it for years to come
Tesla
- Record quarterly deliveries
- BUT, price cuts and less deliveries than expected.
- Tesla delivered 422,875 vehicles for the first three months of this year, up 4% from the previous quarter.
- This was 36% higher than a year ago. In January, Chief Executive Elon Musk said Tesla could achieve 2 million vehicle deliveries this year, up 52% from last year.
- Analysts believe that if they had not done price curs in January, this quarter would have been really ugly
- Concern has shifted to margins now
Credit Suisse Takeover
- Switzerland's Federal Prosecutor has opened an investigation into the state-backed takeover of Credit Suisse by UBS Group, the Financial Times reported on Sunday.
- The Bern-based prosecutor is looking into potential breaches of Swiss criminal law by government officials, regulators and executives at the two banks, which agreed on an emergency merger last month, the report said citing the authority.
First Republic Bank
- Massachusetts regulators have opened an investigation into sales of company stock by top executives at First Republic Bank in the weeks leading up to the recent banking turmoil.
- Massachusetts' Secretary of the Commonwealth William Galvin told Reuters his office has subpoenaed First Republic. He is seeking details about the firm's insider trading policies and how officers handled their stock sales from January 1.
Here Comes the Regulation
- U.S. Treasury Secretary Janet Yellen said on Thursday that banking regulation and supervisory rules need to be re-examined in the wake of the Silicon Valley Bank and Signature Bank failures to ensure current banking system risks are addressed.
- Yellen also called for stronger regulation of the growing non-bank, or "shadow bank", sector, including money market funds, hedge funds and crypto assets.
- Yellen said a 2018 roll-back of bank capital requirements and stronger supervision for smaller and mid-size banks with assets below $250 billion should be re-examined.
- Better late than never?
Did You Know?
- Coca-Cola plant in New Jersey produces $2B worth of cocaine annually thanks to special deal with DEA
- The Coca-Cola Company's exclusive license to import coca leaves into the US allows a small chemical processing facility concealed in a peaceful New Jersey neighborhood to manufacture up to $2 billion worth of pure cocaine annually.
- The cocaine byproduct is sold to the country's biggest opioid manufacturer, who sells the powder as a numbing agent and topical anesthetic for dentists.
EARNINGS
- Earnings season set to begin next week.... Slowly then all at once
- JPM kicks it off on April 14
Masters Cold This Weekend
- Weather is going to be a problem
- Thursday Chance of rain, Friday 100%, Saturday 100% (cold), Sunday 70%
---
Love the Show? Then how about a Donation?
---
Winners will be getting great stuff like the new DHUnplugged Shirts (Designed by Jimbo) -
PLUS a one-of-a-kind DHUnplugged CTP Winner's certificate..

CLICK HERE FOR MORE CHARTS ON TRADING VIEW
---
CRYPTO LIMERICKS
JCD Score ()
FED LIMERICKS
JCD Score ()
---
See this week's stock picks HERE
---
Follow John C. Dvorak on Twitter
Follow Andrew Horowitz on Twitter
---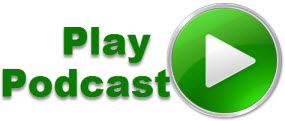 Podcast: Play in new window | Download (Duration: 1:00:42 — 55.9MB)
Subscribe: RSS