Microsoft Activision deal – back in the spotlight.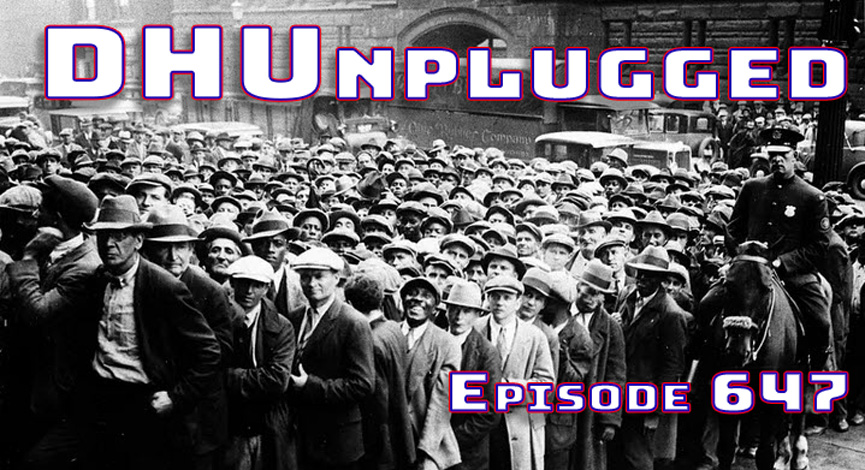 Bank runs have cooled – but there are still questions.
Resilient – yes, that's the word Fed officials will use. Over and over to describe banks.
PLUS we are now on Spotify and Amazon Music/Podcasts!
---
Click HERE for Show Notes and Links
DHUnplugged is now streaming live - with listener chat. Click on link on the right sidebar.
---
Love the Show? Then how about a Donation?
---
Follow John C. Dvorak on Twitter
Follow Andrew Horowitz on Twitter
Warm Up
- More Banks - But not to worry
- Odds are for RATE CUTS this year starting July
- Chili Cook Off - The Results (ask Andrew about the Cocoa)
- Crawfish Boil and BBQ this weekend - What is JCD Doing?
- Dueling message on Seaweed Blob
- Moores law - Coiner - Dies

Market Update
- Big Bucks pulled from banks - (they have been screwing depositors for years with low rates)
- Big banks getting those Big Bucks
- Recession odds increased with all of these problems
A Moment
- Gordon Moore, the Intel Corp. co-founder whose theory on computer-chip development became the yardstick for progress in the electronics industry, has died. He was 94.
Bank Notes
- Nearly $100 billion in deposits pulled from banks; officials call system 'sound and resilient'
- Treasury Secretary Janet Yellen, Federal Reserve Chairman Jerome Powell and more than a dozen other officials convened a special closed meeting of the Financial Stability Oversight Council on Friday.
--- "The Council discussed current conditions in the banking sector and noted that while some institutions have come under stress, the U.S. banking system remains sound and resilient," the statement said.
- Data released Thursday showed that institutions took a daily average of $116.1 billion of loans from the central bank's discount window, the highest since the financial crisis, and have taken out $53.7 billion from the Bank Term Funding Program.
Sunday - Kashkari: "The banking system is resilient, and it's sound," Kashkari told Margaret Brennan on CBS's "Face the Nation." "The banking system has a strong capital position and a lot of liquidity and has the full support of the Federal Reserve and other regulators standing behind it. Now, I'm not saying that all of the stresses are behind us, I expect this process will take some time."
Controversial
- Big banks, advising smaller banks...
- The dynamic has put big banks like JPMorgan and Goldman Sachs in the awkward position of playing multiple roles simultaneously in this crisis. Big banks are advising smaller ones while participating in steps to renew confidence in the system and prop up ailing lenders like First Republic, all while gaining billions of dollars in deposits and being in the position of potentially bidding on assets as they come up for sale.
New Programs - Because Banks are Sound
- US authorities are considering expanding an emergency lending facility for banks in ways that would give First Republic Bank more time to shore up its balance sheet, according to people with knowledge of the situation.
- AND YET - "I think this is more of a Bear Stearns moment. I think a lot of people, including me, said when they bailed out Bear Stearns, they increased moral hazard. They created an expectation of further bailouts," former FDIC Chair Sheila Bair said Friday
- "[The government is] trying to imply that all uninsured are protected, which they don't have legal authority to do, frankly, and this is putting pressure on community banks," she said. "It's really troubling."
First Citizens Buys Silicon Valley bank - SWEETHEART DEAL
- First Citizens BancShares is acquiring $72 billion in SVB assets at a discount of $16.5 billion
- But even after the deal closes, the FDIC remains on the hook to dispose of the majority of remaining SVB assets, about $90 billion, which are being kept in receivership.
- And the FDIC agreed to an eight-year loss-sharing deal on commercial loans First Citizen is taking over, as well as a special credit line for "contingent liquidity purposes,"
Fed heads
- All bests are on that cuts are going to happens starting July
- We are entering into a problem zone
--- Lack of Cred for Fed
---- 150 bps differential between Official Fed expected rate and market Assumptions
Cuts Start July

Heads Roll - Credit Suisse
- Saudi National Bank Chairman Ammar al-Khudairy resigned his post on Monday, days after his comments exacerbated the share collapse of troubled bank Credit Suisse.
- Al-Khudairy's resignation comes within days of his mid-March comments to Bloomberg that SNB was unlikely to increase its stake in Credit Suisse, at a time when the European lender battled a crisis of investor confidence that plunged its shares.
Homes/Housing
- Real-estate firm Zillow Group Inc. is exiting from the home-flipping business, saying that its algorithmic+ model to buy and sell homes rapidly doesn't work as planned.
- The firm's termination of its tech-enabled home-flipping business, known as "iBuying," follows Zillow's announcement about two weeks ago that it was halting all new home purchases for the rest of the year.
- At the time, Zillow pointed to labor and supply shortages for its inability to renovate and flip houses fast enough.
Twitter News
- Twitter CEO Elon Musk valued his company at less than half the price he purchased it for in a stock option offer to employees last week.
- Musk gave stock grants to employees in an email earlier this month that valued the company at roughly $20 billion, a far cry from the $44 billion he purchased the company for last year, according to the Wall St. Journal.
Michigan
- Michigan became the first state in decades to repeal its "right-to-work" law when Gov. Gretchen Whitmer (D) signed legislation on Friday to rescind it.
- "Right-to-work" laws allow employees at unionized workplaces to opt out of joining a union and or paying dues. Proponents of these types of laws argue that they allow workers to decide for themselves whether to join a union
Port Update
- 1st - Need a TRAIN report
- Now, 43% less imports were processed at the Port of Los Angeles in February compared to the same time last year.
- "We're still in a very strange place with our retail community. Inventories remain very high, new orders coming out of Asia won't pickup until that older inventory is purchased by us, the U.S. consumer," said Gene Siroka, the Executive Director of the Port of Los Angeles.
- There has also been a shift away from West Coast imports, which the port is working to address.
In Other News
- Fastest Joint roller....
- With nimble fingers and years of practice, Ativat Janmuangthai beat other cannabis enthusiasts to roll a perfect, one-gramme joint in 43 seconds on Saturday, becoming the fastest joint-roller in Thailand's Phuket.
- Apart from the title and trophy, the winner, in his 30s, was also awarded a cash prize of 5,000 baht ($146.37).
Seaweed Blob - Debunked
- In the past week, numerous news outlets warned of a massive "seaweed blob" destined to take over Florida's east coast. "Massive seaweed bloom starts washing ashore on Florida beaches," the New York Post reported. "A seaweed blob twice the width of the US is heading toward Florida," CNN forewarned.
- Dr. Yuyuan Xie uses satellites to study Sargassum, a genus of large brown algae that floats around in island-like masses. "There is no 'seaweed blob.
Microsoft - Activision
- The U.K.'s competition regulator on Friday said it has narrowed the scope of its investigation into Microsoft's takeover of Activision, saying it no longer believes the deal will lead to a substantial lessening of competition in the console gaming market.
Walgreens Earnings
- Walgreens revenue rises despite sharp decline in demand for Covid tests, vaccines
- Somehow the company says that revenue on prescriptions up as they are open for more hours.
- Don't people get the same amount of prescriptions no matter the pharmacy hours?
Crypto Sewer Remains Open
- Major cryptocurrency exchange Binance and executives, including CEO and founder Changpeng Zhao, have been sued by the U.S. Commodity Futures Trading Commission (CFTC) for regulatory violations
- Binance's compliance program has been "ineffective" and the firm, under the direction of Zhao, told employees and customers to go around compliance controls, the CFTC said. It also accused Binance's former Chief Compliance Officer Samuel Lim of aiding and abetting Binance's violations.
EV Losses
- Ford Motor said Thursday its electric vehicle business lost $2.1 billion last year on an operating basis, a loss that was more than offset by $10 billion in operating profit between its internal combustion and fleet businesses.
- 2023 will unfold along similar lines, forecasting an adjusted loss of $3 billion for its EV unit
- Just throwing losses to that segment to make others look better?
Why Not?
- 4G to arrive on the moon this year
- Nokia is preparing to launch a 4G mobile network on the moon later this year, in the hopes of enhancing lunar discoveries — and eventually paving the path for human presence on the satellite planet.
- The network will be powered by an antenna-equipped base station stored in a Nova-C lunar lander designed by U.S. space firm Intuitive Machines, as well as by an accompanying solar-powered rover.
---
Love the Show? Then how about a Donation?
---
Winners will be getting great stuff like the new DHUnplugged Shirts (Designed by Jimbo) -
PLUS a one-of-a-kind DHUnplugged CTP Winner's certificate..

CLICK HERE FOR MORE CHARTS ON TRADING VIEW
---
CRYPTO LIMERICKS
JCD Score ()
FED LIMERICKS
JCD Score ()
---
See this week's stock picks HERE
---
Follow John C. Dvorak on Twitter
Follow Andrew Horowitz on Twitter
---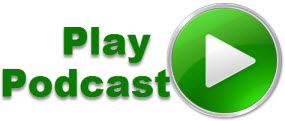 Podcast: Play in new window | Download (Duration: 1:00:15 — 55.5MB)
Subscribe: RSS