No rest for bankers – weekend overload to quiet markets.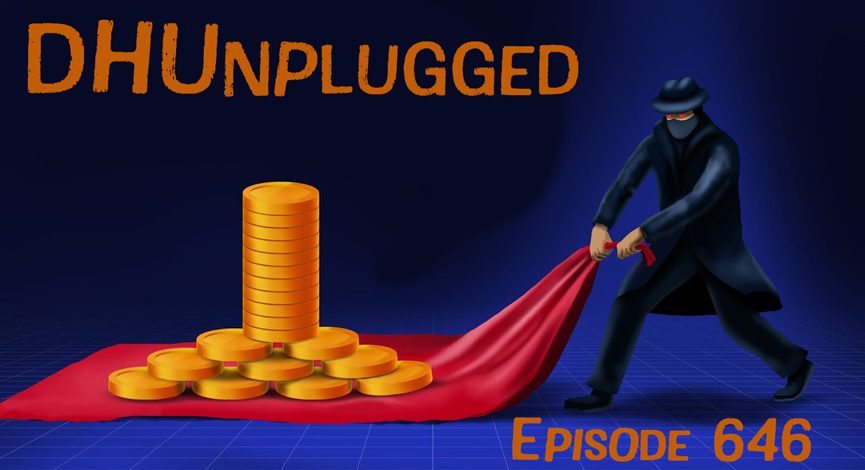 COCO bond rug pull – billions lost
The Fed in a no-win position this week. Rate decision meeting Wednesday.
PLUS we are now on Spotify and Amazon Music/Podcasts!
---
Click HERE for Show Notes and Links
DHUnplugged is now streaming live - with listener chat. Click on link on the right sidebar.
---
Love the Show? Then how about a Donation?
---
Follow John C. Dvorak on Twitter
Follow Andrew Horowitz on Twitter
Warm Up
- Full blown banking crisis - S&P P/E  still above 17+
- Fed has big decision tomorrow
- Fed/Treasury dusting off financial crisis playbook
- Bond yields move - largest since '87
--- Banks joining in the charade - $30 billion
- Whatever you do - don't say bailout!

Market Update
- Banks failing - forced merger over weekend
- Fire sale for deposits - big win for some banks
- COCO / ATI Bond massacre - RUG PULL
- Tech favored over most other sectors
- Goldman says rates hikes over
FED GAME - What will the do tomorrow?
- ECB Playbook (raise like nothing happening)
- Powell Playbook - raise 0.25% and keep pushing that the data is what they look at - try to save face...
- Volker Playbook - ram it
- Bernanke Playbook - zero or cut
GAME ON
- We are playing the real life Monopoly
- Treasury Secretary Yellen says the govy could backstop more deposits if necessary to stop contagion
- - Trillions in deposits  - how would that work?
- - - Monopoly Rules: The Bank: The Bank newer "goes broke." If the Bank runs out of money, the Banker
may issue as much more as needed by writing on any ordinary paper.
----- Why would Yellen need to say that ???
Asked on Twitter this week: Why do so many investors enjoy throwing hard earned money into dumpster fires?
(Follow John at @therealdvorak and Andrew at @andrewhorowitz)
Dust off the playbook
- Plenty of financial crisis moves being made
---- Have I mentioned that this group of Fed leaders could be the worst in my lifetime?
- $30 billion from consortium of banks into First Republic
---- NON insured accounts was the push
--- NO WAY is this not backstopped by Fed/Treasury as a attempt to boost confidence. TOTAL BS
----- Meanwhile - investors are not impressed. (Stock down from $29 to $17 since announcement)
---- WAIT - NEWS BREAKING MONDAY - JPMorgan Chase's (JPM) Dimon is leading talks with bank executives of others banks about new FRC plans; deal could involve converting previously announced $30 bln in deposits into a capital infusion, according to WSJ
----- NO Correction out - that may bot be the way they want to go .... Just spitting at the wall with ideas it seems
-- Meanwhile after 47% drop yesterday, FRC up 36% Tuesday (still down 90% from peak)
Remarkable
- Yields up from ZERO
- Earnings down and falling
- Global banking crisis
- S&P 500 forward P/E at 17.9
- PEG at 1.8!
Credit Suisse  COCO
- UBS buys for pennies on the dollar
- COCO bonds (Contingent Convertible bonds) - wiped out
- $17 billion lost as regulators write down bonds to ZERO
- COCOs - high-yield investments with a hand grenade attached (AKA ATI bonds)
--- They're essentially a cross between a bond and a stock that helps banks bolster capital to meet regulations designed to prevent failure. They're contingent in the sense that their status can change if a bank's capital levels fall below a specified level; they're convertible because in many cases they can be turned into equity
Forced Merger
- Credit Suisse bought by UBS
- In a package orchestrated by Swiss regulators on Sunday, UBS Group AG will pay 3 billion Swiss francs ($3.23 billion) for 167-year-old Credit Suisse Group AG  and assume up to $5.4 billion in losses. (80% discount)
- The Swiss central bank said Sunday's deal includes 100 billion Swiss francs ($108 billion) in liquidity assistance for UBS and Credit Suisse.
Fed Decision
- Holding 2-day decision on rates today and tomorrow
- 65%  chance of a 0.25% hike
- EuroZone hiked 0.50% last week as they did not want to appear nervous
- Interesting that 1/2 of the QT since last April reversed in one week
- GOLDMAN: "In light of recent stress in the banking system, we no longer expect the FOMC to deliver a rate hike at its March 22 meeting with considerable uncertainty about the path beyond March."
Deals Deals Deals
-A subsidiary of New York Community Bancorp has entered into an agreement with U.S. regulators to purchase deposits and loans from New York-based Signature Bank, which was closed earlier this month.
- The Federal Deposit Insurance Corporation said the deal would see Flagstar Bank, the subsidiary, assume substantially all deposits and certain loan portfolios, and all 40 of Signature Bank's former branches. The FDIC said roughly $60 billion of the bank's loans and $4 billion of its deposits will remain in receivership.
- NYCB up 35% on  the news.
More Deals - Banks for Sale!
- The U.S. Federal Deposit Insurance Corp (FDIC) is planning to relaunch the sale process for Silicon Valley Bank after failing to attract buyers in its latest auction, with the regulator seeking a potential break-up of the failed lender, according to people familiar with the matter.
- Banks may get to cherry pick and get some real deals here...
Winners and Losers
- Bank of America Corp. took in more than $15 billion in new deposits in a matter of days, emerging as one of the big winners after the collapse of three smaller banks dented confidence in the safety of regional lenders.
- Schwab claims it too in $$$$$$$$$
- Money moving from one place to the other - the big will get too Bigger to fail...
After the Fact - Shoes Again
- A Singapore shoe recycling project will be subject to surprise inspections following a Reuters investigation that found footwear it donated to the scheme was not recycled, Singapore's minister of culture said.
- Presented with Reuters findings, Dow and Sport Singapore opened an investigation and later terminated the contract of Yok Impex, a local textile exporter that was subcontracted to collect shoes from donation bins.
Two Sides of Mouth...
- On one hand, banks out with talk about how they are getting in deposits or not losing anything meaningful.
- On the other - Banks sought record amounts of emergency liquidity from the Federal Reserve over recent days in the wake of the failure of Silicon Valley Bank and Signature Bank, which in turn helped undo months of central bank efforts to shrink the size of its balance sheet
--- Banks took an all-time high $152.9 billion from the Fed's traditional lender-of-last resort facility known as the discount window as of mid-week last week, while also taking $11.9 billion in loans from the Fed's newly created Bank Term Lending Program.
- - - The discount window jump crashed through the prior record of $112 billion in the fall of 2008, during the most acute phase of the financial crisis.
QT- In Full QE Mode

Side Trip
- A trademark dispute over a poop-themed dog toy shaped like a Jack Daniel's whiskey bottle coming before the U.S. Supreme Court could redefine how the judiciary applies constitutional free speech rights to trademark law.
- Jack Daniel's Properties Inc, owned by Louisville, Kentucky-based Brown-Forman Corp, is appealing a lower court's decision that Phoenix-based VIP Products LLC's "Bad Spaniels" chew toy is an "expressive work" protected by the First Amendment.
- The toy mimics Lynchburg, Tennessee-based Jack Daniel's famous whiskey bottles with humorous dog-themed alterations - replacing "Old No. 7" with "the Old No. 2, on your Tennessee Carpet" and alcohol descriptions with "43% Poo By Vol." and "100% Smelly."|
- Seems other similar dog toys - Jamuttson, Barker's mark, Star Pups, White Paw, Pup Light, Pups Blue Ribbon Beer, Houndessey, Chewlulu Hot Sauce, Dr. Pooper, Poopsie
VETO - As Expected
- President Biden vetoes bill that would have repealed rule that allows money managers to consider climate change and other ESG factors on retirement investments
- Go ahead and invest in made up nonsense
What The....??
- The European Commission has drafted a plan allowing sales of new cars with internal combustion engines that run only on climate neutral e-fuels, in an attempt to resolve a spat with Germany over the EU's phasing out of combustion engine cars from 2035.
- Such vehicles would have to use technology that would prevent them from driving if other fuels are used, the draft said. This would include a "fueling inducement system" to stop the car from starting if it was fuelled by non-carbon neutral fuels, it said.
- Carbon-neutral fuel is fuel which produces no net-greenhouse gas emissions or carbon footprint. In practice, this usually means fuels that are made using carbon dioxide (CO2) as a feedstock. (Biofuels, Hydrogen)
--- BACK TO HORSE DRAWN CARRIAGE?
OH Fauker
- The owner of Dubai-based tobacco business Al Fakher has hired Rothschild & Co to advise it on strategic options, including a possible initial public offering, two sources familiar with the matter said.
- Al Fakher is owned by Advanced Inhalation Rituals, a private company that is majority owned by London-based Kingsway Capital.
Australian?
- Australian members who purchased their Peloton device via Affirm financing are in for some good news: Affirm is waiving the balance of their outstanding loans.
- This is a result of Affirm deciding to cease operations in Australia last month
---
Love the Show? Then how about a Donation?
---
Winners will be getting great stuff like the new DHUnplugged Shirts (Designed by Jimbo) -
PLUS a one-of-a-kind DHUnplugged CTP Winner's certificate..

CLICK HERE FOR MORE CHARTS ON TRADING VIEW
---
CRYPTO LIMERICKS
JCD Score ()
FED LIMERICKS
JCD Score ()
---
See this week's stock picks HERE
---
Follow John C. Dvorak on Twitter
Follow Andrew Horowitz on Twitter
---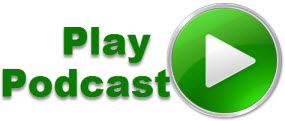 Podcast: Play in new window | Download (Duration: 55:59 — 51.5MB)
Subscribe: RSS