China making moves. Elon gets his crown back and reversal of fortunes.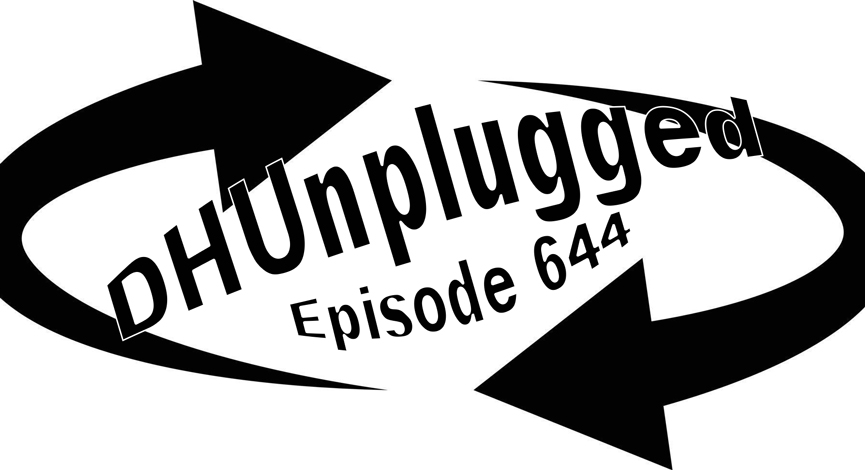 March is just ahead – rates could spoil the party.
Baby Bonds are back on the menu…
PLUS we are now on Spotify and Amazon Music/Podcasts!
---
Click HERE for Show Notes and Links
DHUnplugged is now streaming live - with listener chat. Click on link on the right sidebar.
---
Love the Show? Then how about a Donation?
---
Follow John C. Dvorak on Twitter
Follow Andrew Horowitz on Twitter
Warm Up
- Lots of News - same old...
- China making moves
- Elon gets the crown back
- Jamie Dimon Speaks Up
- Cool Update From Apple
- And Baby Bonds ....

Market Update
- A down month - short and out
- Large Cap Growth - Beating Large Cap Value this year (small caps tied)
- S&P 500 up ~ 4% for 2023 NASDAQ 100 up 10%!
- Bonds - taking back some of the last month gains
- Gold, Silver walking back on higher USD - Switcheroo
***NO SHOW NEXT WEEK****
Inflation - Not Giving Up
- - The U.S. Federal Reserve may hike interest rates to nearly 6%, BofA Global Research said, as strong U.S. consumer demand and a tight labor market would force the central bank to battle inflation for longer.
- PPI, CPI and PCE come in hot...
- Don't think this is all over, but clearly not moving as fast - looks like we will settle in this area for a while
Vape Wars
- Altria Group Inc. is in discussions to acquire vaping startup Njoy Holdings Inc. for at least $2.75 billion in cash, according to people with knowledge of the situation.
- A deal could be announced as soon as this week, said the people, who asked not to be identified because the talks are private. There is also $500 million in follow-up payments if Njoy hits certain regulatory milestones, the people said.
- Altria recently wrote down the value of its investment in Juul to $450 million. The decision to end the noncompete "maximizes our flexibility to compete in the e-vapor space while maintaining our economic interest in Juul," Altria said in a statement.
- BUT - original investment was $13 billion
- GENIUS PLAN - kill the vaping industry so cigarettes are back in vogue
China Area
- Great slow play for markets...
- Turn from ZERO-Covid to 100% - then keep rolling out more and more
- Hong Kong will drop its COVID-19 mask mandate, chief executive John Lee said on Tuesday, in a move to lure back visitors and business and restore normal life more than three years after stringent rules were first imposed in the financial hub. (945 days)
- ---- Egg Freezing - A member of China's top political advisory body said she would propose allowing unmarried women to access egg freezing as a measure to preserve their fertility after the country's population fell last year for the first time in six decades.
----------- Lu's recommendations come as authorities try to bolster a faltering birth rate with incentives including expanding maternity leave, financial and tax benefits for having children as well as housing subsidies.
More China
- China Renaissance Holdings said in an exchange filing on Sunday that its missing chairman and star dealmaker Bao Fan was currently cooperating with relevant Chinese authorities conducting an investigation.
- Reuters previously reported, citing sources, that authorities took Bao away earlier this month to assist in an investigation into a former colleague, Cong Lin, the company's former president.
Even More China
- Chinese authorities have urged state-owned firms to phase out using the four biggest international accounting firms, signaling continued concerns about data security even after Beijing reached a landmark deal to allow US audit inspections on hundreds of Chinese firms listed in New York.
Target Earnings
- Target (TGT) reported a quarter similar to Walmart's (WMT) last week with a solid Q4 beat on the top and bottom line offset by weak guidance for Q1 and FY23. Q4 adj. EPS fell 41% from an impossible comp while comp sales grew 0.7%
- Both were much better than expected. Adj. earnings are expected to grow 37% this year with flat sales in Q1 and FY23.
- Mgmt forecasted a wide range of sales for Q1 and 2023 given the uncertain macro; they don't want to have to warn about results like they did last year. The setup for most retailers remains challenging after significantly overearning in 2021.
He's Baaaack!
- Elon is once again the richest person in the world
- Also  the most chatty person in the world
- May be one of the most annoying people in the world
Ukraine Surprise Visits
- First Biden
- Now Yellen - U.S. Treasury Secretary Janet Yellen swept into Kyiv on Monday on a surprise visit to reaffirm U.S. support for Ukraine in its struggle against Russia's invasion and promote U.S. economic aid that is bolstering Ukraine's war effort.
- Some people think it is just to get an overdue check/payments (But, for which side?)
Holy Interest Rates
RecycleGATE
- Recycled shoe program with DOW checmical - fraud?
- Promised to harvest the rubberized soles and midsoles of donated shoes, then grind down the material for use in building new playgrounds and running tracks in Singapore. (or parks for kids)
- Reuters tracked 10 pairs they donated via secret tracker and ALL ended up in second hand store in Singapore
Oil slumps - But...
- Russia has halted supplies of oil to Poland via the Druzhba pipeline, Daniel Obajtek, chief executive officer of Polish refiner PKN Orlen, said on Saturday.
- The pipeline, which supplies oil to Poland and Germany, as well as to Hungary, Czech Republic and Slovakia, was excluded from sanctions to help countries with limited options for alternative deliveries.
- Excluded as not good for us - so we will not protest that item
------- Morgan Stanley has raised its global oil demand growth estimate for this year by about 36%, citing growing momentum in China's reopening and a recovery in aviation, but flagged higher supply from Russia as an offseting factor.
Global oil consumption is now expected to increase by about 1.9 million barrels per day (bpd), versus its previous 1.4 million bpd forecast
Jamie Dimon Speaks
- Dimon said he expects that interest rates could "possibly" remain higher for longer, as it may take the central bank "a while" to get to 2% inflation.
- JPMorgan Chase CEO Jamie Dimon said Thursday that the Federal Reserve has lost some control of inflation, but noted the U.S. economy continues to show signs of strength."- Dimon said he's not currently breaking out the recession playbook, as he is encouraged by the strength of the U.S. economy.
- "The US economy right now is doing quite well. Consumers have a lot of money. They're spending it. Jobs are plentiful," Dimon said. "That's today. Out in front of us, there's some scary stuff. You and I know there's always uncertainty. That's a normal thing."
Apple - THIS
- Apple Inc. has a moonshot-style project underway that dates back to the Steve Jobs era: noninvasive and continuous blood glucose monitoring.
- The goal of this secret endeavor — dubbed E5 — is to measure how much glucose is in someone's body without needing to prick the skin for blood. After hitting major milestones recently, the company now believes it could eventually bring glucose monitoring to market, according to people familiar with the effort.
- Does not seem that this technology is available to the public yet - still in development
Baby Bond idea is back
- Democratic lawmakers in Washington are renewing a proposal to give every American child $1,000 at birth.
- The "baby bond" funds, called American Opportunity Accounts, would then be topped off with up to $2,000 per year, depending on a family's income.
- The accounts would be federally insured and managed by the U.S. Department of the Treasury.
- Account holders would be able to access the funds once they turn 18 to pay for eligible uses, such as higher education or homeownership.
----- Taxpayer transfer - interesting but stupid
How Do We Feel About THIS? Gene Editing (Different than CRISPR?)
- Moderna Inc will collaborate with privately-owned Life Edit Therapeutics Inc under an agreement to discover and develop mRNA gene-editing therapies, the companies said on Wednesday.
- The tie-up will apply Life Edit's diverse collection of new technology for gene editing with the Moderna mRNA platform that was behind its COVID-19 vaccine.
- Under the agreement, the companies will collaborate on research and preclinical studies funded by Moderna to develop curative therapies for some of the most challenging genetic diseases.
No Bueno
- U.S. payment giants Visa and Mastercard are slamming the brakes on plans to forge new partnerships with crypto firms after a string of high-profile collapses shook faith in the industry
- Both Visa and Mastercard have decided to push back the launch of certain products and services related to crypto until market conditions and the regulatory environment improve
US Child Labor
- U.S. officials said the Labor Department had seen a nearly 70% increase in child labor violations since 2018, including in hazardous occupations. In the last fiscal year, 835 companies were found to have violated child labor laws.
- The maximum civil monetary penalty is currently just $15,138 per child, the administration noted in a press release, a figure that's "not high enough to be a deterrent."
---
Love the Show? Then how about a Donation?
---

Winners will be getting great stuff like the new DHUnplugged Shirts (Designed by Jimbo) -
PLUS a one-of-a-kind DHUnplugged CTP Winner's certificate..

CLICK HERE FOR MORE CHARTS ON TRADING VIEW
---
CRYPTO LIMERICKS
JCD Score ()
FED LIMERICKS
JCD Score ()
---
See this week's stock picks HERE
---
Follow John C. Dvorak on Twitter
Follow Andrew Horowitz on Twitter
---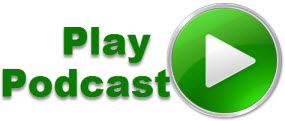 Podcast: Play in new window | Download (Duration: 59:02 — 54.4MB)
Subscribe: RSS