The sky is falling – literally.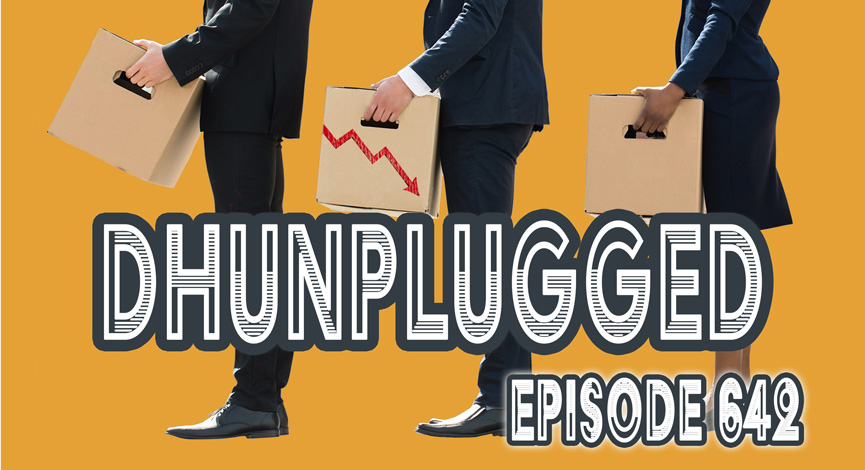 We are seeing markets applaud spending cuts – but how far does that reach?
An update on inflation and the Fed's latest shenanigans.
PLUS we are now on Spotify and Amazon Music/Podcasts!
---
Click HERE for Show Notes and Links
DHUnplugged is now streaming live - with listener chat. Click on link on the right sidebar.
---
Love the Show? Then how about a Donation?
---
Follow John C. Dvorak on Twitter
Follow Andrew Horowitz on Twitter
Warm Up
- Superbowl - thoughts on adverts/halftime?
- Jesus Gets Us
- Big news at the BOJ
- Crypto Under Fire
- AI frenzy seems over already
- Kanye West Fallout continues
- Soft Landing - Really?

Market Update
- Inflation ticks up again
- UFO sightings and not much concern (Aliens)
- Biden Eco Team shuffle
- Inflation comes in a bit hot - markets shrug
- What is making market move? Interesting insight
- Parade of Fed speakers this week - mostly trying to sell their story (markets deaf to it)
Happy Valentines Day!
- Great time for a donation of either $214 or even $14
- Anyone that donated $214 will get a personally signed copy of my book - The Disciplined Investor - Essential Strategies for Success
Soft landing
- A soft landing by a central bank is when "the central bank tightens monetary policy to fight inflation but does not cause a recession." If it causes a recession, then it is a hard landing.
- If there is a "soft landing" then there is going to be perpetual higher prices|
- How is that possible knowing the economic cycles?
Inflation Update
- CPI comes in at 0.50% today (prior was 0.1%)
- YoY 6.4%
- Some serious concern that inflation may be much more sticky than thought
---- Potential 0.25% increase for more meetings and higher terminal rate
- MARKETS DO NOT CARE
Morning Meeting
- Breakfast with big shot from Merrill today
- Message, it will be messy but just stay invested
- made some odd comments about valuation and earnings and just rushed past them
- AH had sidebar with him.. Asked about the comment of $200 projected earnings for SP500 -
-- Infers P/E forward of 20+
- Asked about his overweight US if better value elsewhere
--- He said that makes sense of course, yeah
----- These guys are full of crap
What is actually powering market?
- Slashes, Cuts and Layoffs
- - - Spending cuts, layoffs and other creative money saving
--- Let's take that apart and see what we get
- WHY???? Earnings for S&P 500 companies are down 23% YoY
Updates
- Yahoo plans to lay off more than 20% of its total 8,600 workforce as part of a major restructuring.
- Many other companies are cutting back on CapEX and other expansion plans
- Markets applauding when they see companies are practicing fiscal restraint
- Financial Services also cutting
ECO Team Shuffle
- President Joe Biden has decided to name Federal Reserve Vice Chair Lael Brainard as his top economic adviser, with an announcement coming as soon as Tuesday, people familiar with the matter said.
- In addition, according to the people, Jared Bernstein, a member of the Council of Economic Advisers, is considered likely to be named its chair, replacing Cecilia Rouse, who is stepping down.
BOJ Changes
- Kazuo Ueda is set to become the next governor of the Bank of Japan, succeeding current central bank chief Governor Haruhiko Kuroda.
- Kuroda was first appointed in March 2013
- Kishida recently emphasized the need for the next central bank governor to have "global communication skills" and be able to coordinate closely with global peers
- There was some worry about Kishida not being as DOVISH as Kuroda (very difficult shoes to fill)
Starting with $20 Million on Jesus
- The "He Gets Us" ads, which directed viewers to a website to learn more about Jesus, were funded by Hobby Lobby CEO David Green and a string of other anonymous Christian donors. (Donor advised funds and
- $20 million Super Bowl ad buy is just a small part of the $1 billion they plan to invest over the next few years to promote their Jesus-loving messaging.
- The campaign's website says they are "not 'left' or 'right' or a political organization of any kind." They also say they aren't affiliated with a particular church or denomination.
- "We simply want everyone to understand the authentic Jesus as he's depicted in the Bible — the Jesus of radical forgiveness, compassion, and love," the website says.
More Crypto Fallout
- New York's chief financial regulator has ordered Paxos, the company behind the stablecoin of major crypto exchange Binance, to stop issuing the token, Paxos and the regulator said in separate statements on Monday.
- The Binance USD (BUSD) stablecoin, one of the world's biggest, is issued and redeemed by New York-based Paxos Trust Company, both of which are regulated by the New York Department of Financial Services (NYDFS).
Google - EPIC FAIL
- Introduces its version of AI Bot
----- Stock down big after the guffaw
- -  Sidebar - you know something is not right when 3 major companies reveal a major technological breakthrough that is identical - the same day
--- The boss of Google's search engine warned against the pitfalls of artificial intelligence in chatbots in a newspaper interview published on Saturday, as Google parent company Alphabet  battles to compete with blockbuster app ChatGPT.
--- "This kind of artificial intelligence we're talking about right now can sometimes lead to something we call hallucination,"
- "This then expresses itself in such a way that a machine provides a convincing but completely made-up answer,"
---- Kind of like people that bullshit their way through life
Let's Talk Balloons
- During COVID I used to joke about all the headwinds - said all we need now is an alien invasion
- The U.S. Air Force general overseeing North American airspace said on Sunday after a series of shoot-downs of unidentified objects that he would not rule out aliens or any other explanation yet
- Asked whether he had ruled out an extraterrestrial origin for three airborne objects shot down by U.S. warplanes in as many days, General Glen VanHerck said: "I'll let the intel community and the counterintelligence community figure that out. I haven't ruled out anything."
Adidas Loss
- Adidas could lose around 1.2 billion euros ($1.3 billion) in revenue in 2023 if it is unable to sell its existing Yeezy stock.
- The company said late Thursday that is assessing what to do with the inventory, adding it has already accounted for the "significant adverse impact" of not selling the products.
- Stock sank 9.5% on the news
More Losses
- LYFT - OMG
--- First - anecdotally - LYFT is much more $ than UBER in SOFLA
- UBER came in pretty good, but LYFT - not so good.
- Stock plummeted 35% on the news (Still losing money - how is that possible?)
- Q4 revenue: $1.18 billion actual versus $1.16 billion expected
- Q4 loss per share: -$1.61 actual versus 13 cents expected
- Q4 active riders: 20.36 million actual versus 20.3 million expected
- Q1 revenue guidance: $975 million actual versus $1.09 billion expected
- Q4 revenue jumped 21% year-over-year, while its active ride count is up almost 9% year-over-year.
Housing Market
- Median rents in Manhattan hit a new record in January as a strong job market and limited supply of apartments lifted prices.
- The median rental price rose 15% to $4,097 from the year-earlier month — the highest ever in January
- Analysts say the main driver for Manhattan's rental market is a strong job market. While layoffs at large tech companies and Wall Street banks have made headlines, the overall job market and wage growth remains strong in New York.
Looping Back
- Read above again re housing market
- Cycle of good jobs, money in the pockets, spend the money, higher prices = inflation
- Can't have it all - something got to give
Better Earnings - Higher prices
- PepsiCo on Thursday reported quarterly earnings and revenue that beat analysts' expectations, fueled by higher prices for its snacks and drinks.
- The food and beverage giant reported fourth-quarter net income of $518 million, or 37 cents per share, down from $1.32 billion, or 95 cents per share, a year earlier.
Japan/Yen
- These are how the games are played - transparency sometime in the future
- Japan confirmed on Tuesday that it made record interventions in the foreign exchange market in October, selling the dollar worth 6.35 trillion yen
- The quarterly data showed a steep drop in the yen to a 32-year low of 151.94 to the dollar on Oct. 21 triggered the intervention that day, followed by another on Oct. 24.
- Japan spent a record 5.62 trillion yen ($42.5 billion) on a single day yen-buying intervention on Oct. 21 and further 730 billion yen on Oct. 24, having spent 2.84 trillion yen on Sept. 22 to stem the yen's sharp fall
- Now you know the line in the sand for the BOJ
---
420 Stocks ...

Stocks to watch: CGC, STZ, TLRY, CRON, MJ, NBEV
---
Love the Show? Then how about a Donation?
---
Winners will be getting great stuff like the new DHUnplugged Shirts (Designed by Jimbo) -
PLUS a one-of-a-kind DHUnplugged CTP Winner's certificate..

CLICK HERE FOR MORE CHARTS ON TRADING VIEW
---
CRYPTO LIMERICKS
JCD Score ()
FED LIMERICKS
JCD Score ()
---
See this week's stock picks HERE
---
Follow John C. Dvorak on Twitter
Follow Andrew Horowitz on Twitter
---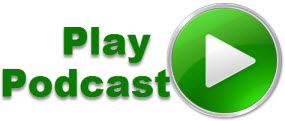 Podcast: Play in new window | Download (Duration: 58:20 — 53.7MB)
Subscribe: RSS