Superbowl mania – what we think (not that anyone cares)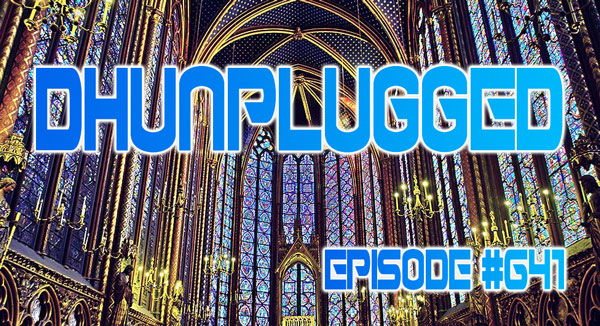 China balloons, market bubbles and plenty of frothy convo.
An update on the Weekly Stock pick's game and the current Closest to the Pin
PLUS we are now on Spotify and Amazon Music/Podcasts!
---
Click HERE for Show Notes and Links
DHUnplugged is now streaming live - with listener chat. Click on link on the right sidebar.
---
Love the Show? Then how about a Donation?
---
Follow John C. Dvorak on Twitter
Follow Andrew Horowitz on Twitter
Warm Up
- Superbowl teams are set - Eagles and Kansas City (spread +1.5 KC)
- Markets have a very amateurish feel to them - crypto patterns of intraday rush and bust
--- Meme Stocks moving again
- Seems that the Church of Whats Hot Now - back in Biz (AI names)
-- Latest Google, Baidu and Microsoft all announced AI integration today (catnip for traders)
- There is a Sushi Terrorist on the loose
- Hustle Bros are latching on and sucking your wallets
- A new FED word to watch

Market Update
- Blowout Jobs report - what in tar-nation?
- Another fraud uncovered - India
- State of the Union Speech - going after the wealthy...
- Powell speaks - Whipsaw
Golf Fitting this week..
- Pretty interesting technology
- Callaway Paradym X
MARKETS!
- The S&P 500 index rose 1.6% last week with the communication services and technology sectors leading a broad climb amid better-than-expected quarterly results from some companies and a slower pace of rate increases from the Federal Open Market Committee.
- The market benchmark ended the week at 4,136.48, up from last Friday's closing level of 4,070.56. The index is now up 7.7% for the year to date but down 8.1% from a year ago.
- This feels like an attempt to move off bottom like everyone in the pool from March/April 2020. (But this is a different time)
Fed Speak
- There was irrational exuberance
- Transitory inflation
- Green shoots
- quantitative easing
- not thinking about thinking about thinking about...
- Average inflation targeting
- balance outlook
- And Now, introducing the work - disinflation... Powell used dozens of times in last speeches...
Earnings Update
- The slowdown in YoY revenue growth... Tesla: slowest since 2020 Amazon: 3rd slowest in company history Microsoft: slowest since 2017 Netflix: slowest in company history Google: 3rd slowest in company history Facebook: 2nd slowest in company history Apple: slowest since 2016
- BP on Tuesday reported a record profit of $28 billion for 2022 while boosting its dividend in a sign of confidence as it sharply raised overall spending plans and scaled back ambitions to reduce oil and gas output by 2030.

MEME Stocks Moving again
- BBBY (looking at potential bankruptcy) up 100%  today.
- AI Stocks on the move
- KOSS, GME, AMC all rocking....
 Fed decision  and Employment Report?
-- Odds rise after the the BLS employment report
- 500k + new hires (estimates were for +250k)
- labor participation rate rising
- 3.4% unemployment rate (lowest since 1969)
- USD jumps, Rates turn higher
- Thoughts?
State of the Union Speech
- CNBC reports President Biden will call for quadrupling the tax on stock buybacks and a 'billionaire minimum tax' in his State of the Union speech tonight
Earnings  and corporate
-Amazon, Google, Apple -all had questionable earnings reports
- Apple showed worst revenue groth in years and years - stock came off then buyers stepped in for some reason
- Amazon was down as AWS missed
- Google (Alphabet) just bad all the way around.
- FORD - ugly outlook, loss and not at all what GM looked like.
- Dell slashing 6,000 jobs (5% of workforce)
----!!! Company up initially on the news, then falls 3% during session
------ ALERT, Job cuts may no longer be seen as a good thing (Investors were rewarding companies)
- HP cutting 6,000 jobs
- Chipotle - Misses on earnings (top and bottom) - guidance soft (slowing growth/comps)
- Zoom cutting salaries for execs by 20%
India
- New discussion
- Hindenburg Research (Short sellers) wrote report of biggest scam and fraud in corporate history about Adani
-- Accused company of stock manipulation, unsustainable use and tax havens
- Adani is India conglomerate whose founder was 2/3 richest person in Asia
- Gautam Adani (founder) and India's Prime Minister Narendra Modi are from the same state.
- 50-60% drop in the company values (all associated
- Getting so bad, Parliament was shut down for a couple of days
- $110 Billion in losses since the Hinderburge Report
--- Also of interest is the question about: How did Hindenburg play this as difficult to get direct exposure to companies in Indian market
Call for TikTok Ban
- Governor Abbot (TX) looking to ban on devices conducting state business
- Other states have been making similar statements
- Funny part: every time we hear about ban on  TikTok, knee jerk reaction is to bid up SNAP (makes no sense)
AI names still kicking
- ANY mention of AI is brewing up a storm
- Change of name, align with CHATGPT or another name - zoom
- Going to be some great shorting opportunities
AND AI ...
- Isaac Herzog, the president of Israel, became the first world leader to publicly use ChatGPT on Wednesday after delivering a speech partly composed by the AI, the Jerusalem Post reported.
- It is like children with a new toy
- According to Sky News, the AI-written section began: "I am truly proud to be the president of a country that is home to such a vibrant and innovative hi-tech industry."
- Combine this with Deep Fakes - it will be all over
Powell Speaks
- Today's market action was interesting... Powell opens his mouth and markets scream higher.
- I listened - nothing at all was said to make that happen, on fact, seemed pretty dour and no stray from his previous discussions
- Once he finished (he talked about the potential need for a long grind with higher rates), markets turned down hard.. 400 point swing on DJIA, 1.6% on S&P 500
- Listen! People! You are not paying attention!
Hustle Bros
- Newest pitch: ChatGPT coaching and help
- Showing you how to create automated newsletters, write non fiction books, invest in real estate
- Make MILLIONS (essentially sitting on your ass) - No Brainer - guaranteed!
- " You no longer need to develop the skill as long as you have AI"
MUSK
- Found not-liable of the famous "420 secured Tweet"
--- With that out of the way, watch how aggressive he will get -as that seemed like a pretty serious violation
- Now complaining that the last couple of months has been tough on him
- Twitter now trending toward breakeven, rescued it from bankruptcy, while also fulfilling his roles at other companies
- "Wouldn't wish that pain on anyone," he wrote. "Twitter still has challenges, but it is now trending to breakeven if we keep at it. Public support is much appreciated!"
---- Who pays $44 billion for a company that was on the brink of bankruptcy - seems like poor financial management?
- TESLA - raised prices on Model Y after Biden admin tweaked the tax credit availability (stock up)
----- TESLA dropped prices a couple weeks ago - stock up (so doesn't matter, as long as there is news)
Drug Companies - CLIFF
- Pharmaceutical companies that made billions from the pandemic over the past two years selling vaccines and treatments are now up against a steep COVID cliff and investor pressure to spend their windfalls wisely.
- Western drugmakers including Pfizer Inc, BioNTech SE, Moderna Inc, Gilead Sciences Inc , AstraZeneca Plc and Merck & Co are estimated to have brought in about $100 billion in revenue from COVID vaccines and treatments in 2022.
- Company and analyst estimates suggest sales from COVID vaccines could fall by nearly two-thirds this year due to built up product inventories around the world including in the countries that pay the most.
- Strategists are now desirous of these companies to use their gains for consolidation / M&A
And this...
- Sushi Terrorist
- A teenager, dubbed a 'sushi terrorist', caused the stock value of a Japanese restaurant to plunge after he was filmed licking the top of a communal soy sauce bottle and contaminating a piece of food on a conveyor belt.
- He also licks the rim of a teacup before placing it back on a shelf and touched a piece of sushi after licking his finger.
- Meanwhile - everyone seems okay eating a piece of RAW FISH or
Flat Earther
- Flat Earthers seem to beleive that Photoshop and CGI is used by NASA to prove earth is a sphere
- Claims that $52 million a day is given to cover up the flat earth reality while there are startving kids in Africa
---- What is going on?
Crypto
- Binance, the world's largest cryptocurrency exchange, will suspend U.S. dollar deposits and withdrawals, the company said Monday
- "We are temporarily suspending USD bank transfers as of February 8th," a Binance spokesperson told CNBC. "Affected customers are being notified directly." The company said "0.01% of our monthly active users leverage USD bank transfers" and added that "we are working hard to restart service as soon as possible."
- The start of something???
---
420 Stocks ...

Stocks to watch: CGC, STZ, TLRY, CRON, MJ, NBEV
---
Love the Show? Then how about a Donation?
---
Winners will be getting great stuff like the new DHUnplugged Shirts (Designed by Jimbo) -
PLUS a one-of-a-kind DHUnplugged CTP Winner's certificate..

CLICK HERE FOR MORE CHARTS ON TRADING VIEW
---
CRYPTO LIMERICKS
JCD Score ()
FED LIMERICKS
JCD Score ()
---
See this week's stock picks HERE
---
Follow John C. Dvorak on Twitter
Follow Andrew Horowitz on Twitter
---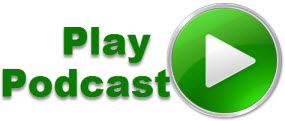 Podcast: Play in new window | Download (Duration: 55:59 — 51.6MB)
Subscribe: RSS