A new CTP announced – the first one for 2023.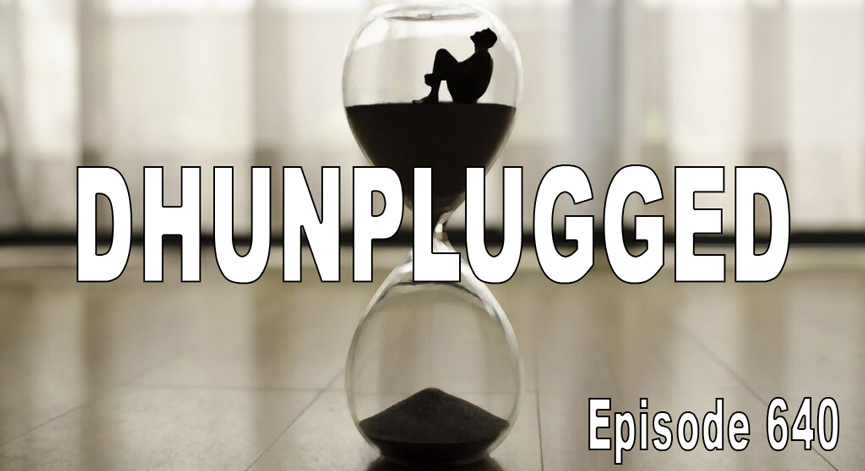 There is a new buzzword and it moves stocks pretty substantially.
Big week ahead, earnings and the FED – coming at us at full speed.
PLUS we are now on Spotify and Amazon Music/Podcasts!
---
Click HERE for Show Notes and Links
DHUnplugged is now streaming live - with listener chat. Click on link on the right sidebar.
---
Love the Show? Then how about a Donation?
---
Follow John C. Dvorak on Twitter
Follow Andrew Horowitz on Twitter
Warm Up
- Superbowl teams are set - Eagles and Kansas City
- Big week for Earnings (big boys) and Fed rate decision (Wednesday)
- People perplexed - why are multiples staying so strong with all the info at hand?
- Expectations for Friday's employment report?

Market Update
- January ends on a good note. NAZ up about 10%, DJIA +2%, Long Bond ETF +7%, Bitcoin up 39%, Gold up 5.6%
- On Above -> yields down , dollar down (exact opposite of most of 2022)
- Car Companies - charging up the EV race
- EuroZone surprise ECO
- Interesting study on stock performance after earnings
 Fed decision?
-- Odds are leaning to a 0.25% increase
- Thoughts?
Earnings Stats
- So far this earnings season, companies in the S&P 500 that MISS estimates are outperforming the S&P by 1.4%
- On the flip side, those companies that have beat expectations have slightly underperformaed the S&P 500
- Per Goldman, stocks that have missed Q4 earnings estimates thus far are outperforming the S&P 500 by 140 bps the following session, performing better than stocks beating EPS, first time this has happened with data going back to 2006
- Theories?
More Earnings
- FVCBankcorp (FVCB) came out with quarterly earnings of $0.27 per share, missing the Zacks Consensus Estimate of $0.48 per share. This compares to earnings of $0.45 per share a year ago. These figures are adjusted for non-recurring items.
- This quarterly report represents an earnings surprise of -43.75%. A quarter ago, it was expected that this company would post earnings of $0.47 per share when it actually produced earnings of $0.48, delivering a surprise of 2.13%.
- Stock smoked on the news....
GM Earnings
- General Motors (GM +8%) is trading higher after the automotive giant reported Q4 results this morning. GM reported big upside for both EPS and revenue. GM also guided FY23 EPS to $6.00-7.00, which was better than analyst estimates, and to FY23 adjusted EBIT of $10.5-12.5 bln.
- GM also announced it will make an equity investment of up to $650 mln in Lithium Americas (LAC). The two companies will jointly invest to develop the Thacker Pass mine in Nevada, which is the largest known source of lithium in the US and the third largest in the world.
Cardboard
- Cardboard box demand drops to lowest level since 2008
-- Bad for Amazon?
- Meanwhile International Paper (IP) up 8%
SURPRISE!!
The euro zone grew 0.1% in the last quarter of 2022, according to preliminary Eurostat data released Tuesday.
- Expectations were for a -0.1% .... so not that far off and potential that revisions could take it down
- The region has been under significant pressure in the wake of Russia's invasion of Ukraine, as high food and energy costs compounded long-standing supply chain bottlenecks.
- Germany was the worst in the grouping - GDP down -0.2% in 4th quarter
AND!!!!!!!!!!!!!!!
- The International Monetary Fund on Monday revised upward its global growth projections for the year, but warned that higher interest rates and Russia's invasion of Ukraine would likely still weigh on activity.
- 2.9% is the updated outlook, a 0.2% increase. DOWN fro 3.4% expected back in 2022
- Much of the upgrade is probably due to CHINA reopening.
Follow Up - Robo Lawyer
- Last week DoNotPay CEO Joshua Browder announced that the company's AI chatbot would represent a defendant in a U.S. court, marking the first use of artificial intelligence for this purpose. Now the experiment has been cancelled, with Browder stating he's received objections from multiple state bar associations.
- "Bad news: after receiving threats from State Bar prosecutors, it seems likely they will put me in jail for 6 months if I follow through with bringing a robot lawyer into a physical courtroom,"
The New "BlockChain"
- Remember when certain words spark stocks?
- Blockchain, Bitcoin etc...
- New One  - Anything AI/ChatBPT
- BuzzFeed Inc. said it would rely on ChatGPT creator OpenAI to enhance its quizzes and personalize some content for its audiences, becoming the latest digital publisher to embrace artificial intelligence.
- Buzzfeed stock (BZFD) up from $1 to $3.25 last week
- Look for other names that can move... Like AI (talked about this on TDI over weekend - up 25% today)
Uh Oh - Windfall???
- Energy giant Chevron announced a $75 billion stock buyback program and a dividend hike on Wednesday evening. (20% of market cap)
- With record profits in the sector - are we going to see another round of poking at the industry even after gas prices have come down?
On the other hand...
- Southwest Airlines reported a $220 million loss for the fourth quarter after the carrier's holiday meltdown drove up expenses and cost it millions in revenue during what was expected to be the busiest travel period since the pandemic began.
- The airline on Thursday said the mass cancellations hit its pretax results by $800 million.
- Adjusted loss per share: 38 cents vs an expected loss of 12 cents.
- Total revenue: $6.17 billion vs an expected $6.16 billion.
Over to Japan
- Japanese Prime Minister Fumio Kishida said he would nominate a new Bank of Japan governor next month, as markets test whether the central bank will change the ultra low-rate policy of the dovish Haruhiko Kuroda.
- Markets are testing the resolve of the BOJ probably ore now as they know Kuroda is on the way out.
- Kuroda, whose five-year term ends on April 8, has stuck with policies aimed at stoking price rises and growth, even with inflation at 41-year highs and double the BOJ's target
More Japan
- Japanese Prime minister Fumio Kishida pledged to take urgent steps to tackle the country's declining birth rate, saying it was "now or never" for one of the world's oldest societies.
- Japan has in recent years been trying to encourage its people to have more children with promises of cash bonuses and better benefits, but it remains one of the most expensive places in the world to raise a child, according to surveys.
- Stats in China also show that their population is shrinking
One More
- Whale Meat vending machines in Japan
- The Kujira (Whale) Store, which opened Tuesday in a port town near Tokyo known as Yokohama, has three machines for whale sashimi, whale bacon, whale skin and whale steak
- The machines also sell canned whale meat ranging from 1,000 yen ($7.70) to 3,000 yen ($23).
Exec Pay
- With all of the mass firings/layoffs - what about the Execs???
- Goldman Sachs is trying to send by slashing boss David Solomon's pay by a third for 2022, to $25 million.
- Measured by Goldman's performance last year, Solomon actually did fairly well. While pre-tax profit halved, it was only from a weird, pandemic-distorted 2021. It remained 27% higher than in 2019. Goldman also grew its book value – accounting-speak for shareholders' claim on the lender – by a respectable 6%.
- Tim Cook gets a cut for $99M in 2022 to $49M
Hacking the Hackers
- The Federal Bureau of Investigation hacked a prolific ransomware gang called Hive to disrupt its operations and rescue its victims, senior U.S. officials said on Thursday.
- News of the takedown first leaked on Thursday morning when Hive's website was replaced with a flashing message that said: "The Federal Bureau of Investigation seized this site as part of coordinated law enforcement action taken against Hive Ransomware."
Amazon (earnings this week)
- Amazon is axing free grocery delivery for Prime members on orders less than $150.
- Customers who get their groceries delivered from Amazon Fresh -- and pay less than $150 — will be charged between $3.95 and $9.95, depending on the order size
- Currently, the company offers members free grocery deliveries on orders above $35, with the exception of New York, where it's $50.
Over to Hollywood
- One after the other - meaningless news/headlines/press releases
- Announcement: Paramount Global is further joining its streaming and cable TV business by combining its Showtime TV network and streaming service, Paramount+.
- The company said it plans to integrate Showtime's streaming service fully into Paramount+
- A bundle already exists for $$11.99 - SOOOOOO, with new name an a new logo probably going to just push price higher for the same service
- Amazon Publishger Direct and Paramount Advertising are doing a deal where corss availability of some media content (all for benefit of advertisers)
--- Seems that these OTT and NO CABLE businesses are having some trouble.
Life Support
- Bed bath & Beyond - in a regulatory filing last week said that it had defaulted on certain debt payments
- A bankruptcy filing could come within weeks, two people familiar with the matter said
- The retailer has been talking with Sycamore Partners to sell assets, including its Buy Buy Baby stores, as part of a possible bankruptcy.
Betting on Sports - Commercials
- Molson Coors is teaming up with online sports betting company DraftKings in a marketing campaign that allows viewers to place wagers on the beer company's upcoming Super Bowl commercial
- Molson Coors and DraftKings said they're offering viewers a piece of a $500,000 prize pool for correctly predicting the contents of the brewer's commercial, dubbed "The High Stakes Beer Ad."
- According to a new teaser for the ad, fans aged 21 and up will be able to place bets through their DraftKings accounts on multiple-choice questions such as "Which beer is mentioned first?" during the Super Bowl ad.
- Seems like could be rigged pretty easily and manipulated, no game of chance or skill here.
- Is this just too much already?
And finally....
- A growing number of Americans are falling behind on their car payments, an ominous sign for the U.S. economy as high car prices and persistent inflation strain household budgets.
- In December, the percentage of subprime auto borrowers who were at least 60 days late on their bills climbed to 5.67% — a major increase from a seven-year low of 2.58% in April 2021
- It marks the steepest rate of Americans struggling to make their car payments since the 2008 financial crisis.
---
420 Stocks ...

Stocks to watch: CGC, STZ, TLRY, CRON, MJ, NBEV
---
Love the Show? Then how about a Donation?
---
Winners will be getting great stuff like the new DHUnplugged Shirts (Designed by Jimbo) -
PLUS a one-of-a-kind DHUnplugged CTP Winner's certificate..

CLICK HERE FOR MORE CHARTS ON TRADING VIEW
---
CRYPTO LIMERICKS
JCD Score ()
FED LIMERICKS
JCD Score ()
---
See this week's stock picks HERE
---
Follow John C. Dvorak on Twitter
Follow Andrew Horowitz on Twitter
---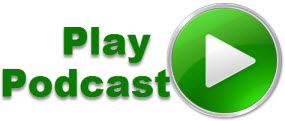 Podcast: Play in new window | Download (Duration: 1:00:02 — 55.3MB)
Subscribe: RSS