Europe is not the hot investment ticket.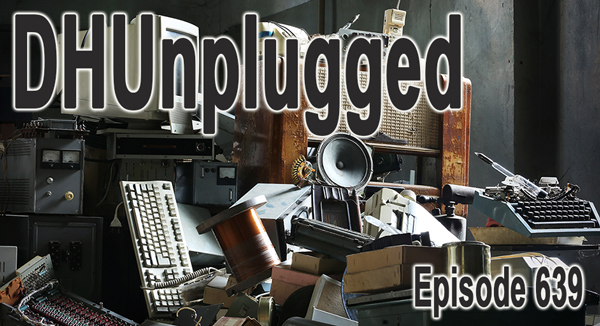 The markets like all the bad news – layoffs, weak economics.
A big trade in 2022 pays off – billions and billions.
PLUS we are now on Spotify and Amazon Music/Podcasts!
---
Click HERE for Show Notes and Links
DHUnplugged is now streaming live - with listener chat. Click on link on the right sidebar.
---
Love the Show? Then how about a Donation?
---
Follow John C. Dvorak on Twitter
Follow Andrew Horowitz on Twitter
Warm Up
- Mondays and Fridays - Let's just invest on those days.
- AH and China Covid Update
- Biggest Trade EVA
- Firings/layoffs/staff reductions the new "good news"
- Getting the feeling that we are all obsolete - layoffs and AI

Market Update
- Quick Check - Big action, not much change. Markets sit about where there were last week this time
- Debt Ceiling is the next screw up for this administration - will push an pull (for no reason)
- Activists are getting busy - Elliot in on a big name
- Europe in play again - All of a sudden
CTP STOCK?
China - COVID UPDATE
- The possibility of a big COVID-19 rebound in China over the next two or three months is remote as 80% of people have been infected, a prominent government scientist said on Saturday.
- Do we have any working heories why they just gave up on COVID lockdowns?
Europe - Target prices raised
- Warmer temperatures and well-filled gas storage facilities mean there's less concern about power shortages and sky-high energy bills.
- JPMorgan has raised its forecast for euro zone first-quarter economic growth to 1% from a contraction of 0.5%
- Goldman upgrades as well
- $ net inflows to European equity funds last week - first time in a year
- In terms of valuations, European blue-chips are trading at a multiple of around 13, compared with a ratio of around 20 for the S&P 500
- Note: H&C has been continuing to add to non-US exposure for portfolios
Big Play
- Ken Griffin's Citadel churned out a record $16 billion in profit for clients last year, outperforming the rest of the industry and one of history's most successful financial plays.
- Citadel's gain was the largest annual return for a hedge fund manager, surpassing the $15 billion that John Paulson generated in 2007 on his bet against subprime mortgages.
Activists at the Gate
- Salesforce shares gained more than 5% premarket Monday on news that activist investor Elliott Management has reportedly taken a multibillion-dollar stake in the cloud-based software giant.
- Closed up 3%
- If they are successful they will look for more "efficiencies" (job cuts) and potentially shedding low margin business sectors (Slack)
Regulators at the gate
-  The U.S. Department of Justice and several states filed a lawsuit against Google alleging that it illegally monopolized the market
for online ads through years of self-dealing, anticompetitive acquisitions, and forcing businesses to use the products and services that
it offers. The lawsuit could lead to a breakup of Google's advertising business. Matt Kent, competition policy advocate for Public Citizen,
released the following statement:
- - "Nowhere is Big Tech's monopoly power more apparent than in Google's domination of the digital advertising market. One company cannot be permitted to control every layer of the market that, for better or worse, is the lifeblood of online commerce and our digital lives. The Justice Department is continuing its strong trend under AAG Kanter of taking on monopolists rather than negotiating with them."
Here is the Green Light for Firing
- Wayfair — Recent news of layoffs and also reality of negative profits (aka losses) and poor financials... BUT
- The online retailer jumped more than 26% after being double upgraded to overweight from underweight by JPMorgan.
- The Wall Street firm cited improving market share trends and a better grasp on spending from management.
Are We Obsolete?
- ChatGPT going premium - $42 / month
- Microsoft adds another round of investment - Microsoft announced on Monday a new multiyear, multibillion-dollar investment with ChatGPT maker OpenAI.
- - - Microsoft declined to provide a specific dollar amount. Semafor reported earlier this month that Microsoft was in talks to invest $10 billion.
- AI passes Wharton biz school test
- Two artificial intelligence (AI) programs -- including ChatGPT -- have passed the U.S. Medical Licensing Examination (USMLE), according to two recent papers.
- !!!!Reports that developing world people paid $2/hour by OpeAI for content moderation - to watch disturbing vids and other web stuff per contract with company Sama. (Sama gets $12.50 per hour from OpenAI, pays works fraction
Earnings
- Netflix still being bought - stock up 100% from lows on hopes that they will once again get back all the pandemic subs
- Microsoft - Slightly better than expected on a few fronts - stock up 4% after hours.
---- Conf call: Nadella came out swinging - really pumping all the good.. Then guidance dissapointed... stock down 1% by close of A/H
- IBM, Lam Research, Tesla, ServiceNow, Mastercard, Chevron upcoming...
Disgusting
- First Fake Meat - pea protein
--- Reports that it is now considered FAD rather than a trend for the future
- Cultivated meat is derived from a small sample of cells collected from livestock, which is then fed nutrients, grown in enormous steel vessels called bioreactors, and processed into something that looks and tastes like a real cut of meat.
- Singapore, so far approved the product for retail sale.
- Chicken is the thing rights now....
Yellen staking her legacy
- Wants to totally revamp the IRS.
- U.S. Treasury Secretary Janet Yellen on Sunday said rebuilding the Internal Revenue Service would be one of her top priorities in coming years
- Yellen told Reuters in an interview on her way to Zambia that she was thrilled that Congress had approved $80 billion in new funding to help the agency reduce a huge backlog of tax returns and better hunt down $600 billion in unpaid tax bills.
- YOU HAVE BEEN WARNED
If you ever want to track commodities?
- Great link - https://tradingeconomics.com/commodities
Jamie Dimon on Remote Work
- Jamie Dimon said working from home "doesn't work" for younger staff or bosses, the Wall Street titan's latest salvo against remote work.
- "It doesn't work for young kids or spontaneity or management,"
- Here is a surprise (ApolloTechnical) - On average, those who work from home spend 10 minutes less a day being unproductive, work one more day a week, and are 47% more productive.
Inflation
- Zimbabwe still running hot - 243% with a 200% Fed interest rate and a 5% jobless rate (seems weird)
- One country really sticks out
- Table to Bookmark - https://tradingeconomics.com/matrix
Class action lawsuit
- AH just got Equifax claim $5.52
- Wells Fargo: If you had a Wells Fargo account between 2011 and 2022, you might be one of the 16 million customers who qualify for damages, says the Consumer Financial Protection Bureau
- If you're eligible to receive money, Wells Fargo is required to notify you. In fact, many customers have already received their payments, either as a check or credit to their existing accounts.
- However, per CFPB's updated guidance, if you think you're eligible for a payment and have not received it yet, you should contact a Wells Fargo customer representative.
Debt limit - starting to look for options
- The Treasury Department is beginning the use of special measures to avoid a US payments default, after the federal debt limit was reached Thursday.
- Taking about "borrowing" from some retirement funds for some govy workers...
Hit 'em where it hurts
- Citigroup Inc has discriminated against the firearms sector, the office of Texas Attorney General Ken Paxton said, making a decision that "has the effect" of halting the bank's ability to underwrite most municipal bond offerings in Texas.
- Texas enacted a law in 2021 that prohibited government contracts with entities that discriminated against the firearms industry.
- Citi's designation as an SB-19 discriminator has the effect of halting its ability to underwrite most municipal bond offerings in Texas.
---
420 Stocks ...

Stocks to watch: CGC, STZ, TLRY, CRON, MJ, NBEV
---
Love the Show? Then how about a Donation?
---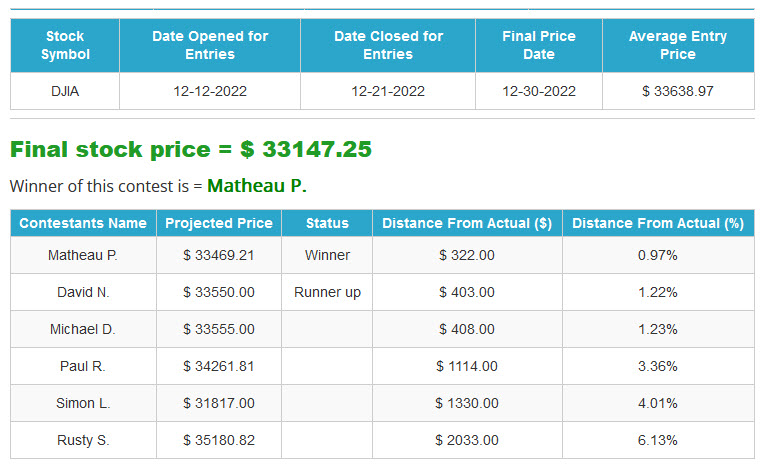 Winners will be getting great stuff like the new DHUnplugged Shirts (Designed by Jimbo) -
PLUS a one-of-a-kind DHUnplugged CTP Winner's certificate..

CLICK HERE FOR MORE CHARTS ON TRADING VIEW
---
CRYPTO LIMERICKS
JCD Score ()
FED LIMERICKS
JCD Score ()
---
See this week's stock picks HERE
---
Follow John C. Dvorak on Twitter
Follow Andrew Horowitz on Twitter
---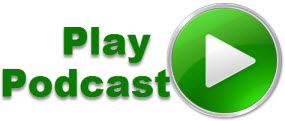 Podcast: Play in new window | Download (Duration: 1:01:46 — 56.8MB)
Subscribe: RSS