Greatest scam ever! Keep em' FAT!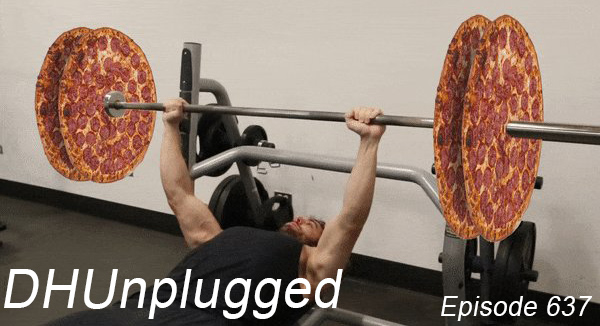 2023 outlook – what comes next.
Updates on New Years and the weather in Cali.
Announcing the winner of the 2022 Closest to The Pin Cup!
PLUS we are now on Spotify and Amazon Music/Podcasts!
---
Click HERE for Show Notes and Links
DHUnplugged is now streaming live - with listener chat. Click on link on the right sidebar.
---
Love the Show? Then how about a Donation?
---
Follow John C. Dvorak on Twitter
Follow Andrew Horowitz on Twitter
Warm Up
- Back at it! Happy New Year
- Fed still walking the walk
- Monday - Holiday
- Greatest scam ever! Keep em' FAT!
- New Speaker - Wore them down - McCarthy !

Market Update
- Rolling over into the EOY 2022
- Lots of talk about Higher Rates for Longer
- 3.5% Unemployment?
- Earnings start to roll in this week - JPM, WFC, C, BAC
- Recession - Yield Curve Still Inverted, Key Indicators Rolled over
California weather update
- What is going on?
 Asset Classes 2022

Sectors  2022

S&P 500 Valuations

Simple Math
- 2 components of valuations made easy - earnings and confidence growth can be maintained
- Earnings - last year $215 - exp 2023 $225
- Multiple = Confidence of Growth (Currently at 17 forward)
- Recessions usually under 15 (way under)
Employment Report
- Better (lower) wage growth got markets moving
- 3.5% unemployment (from 3.7%)
- 235k +/- jobs added
- Manufacturing jobs lagging
- Markets offsided - moved up big after report digested
- US Dollar sank, metals rose, Yields came in
GDP Report
- Latest quarter shows expansion - but....
ISM Blended Composite
- Services finally moved under 50 - full contraction now
Da' Fed
- Federal Reserve Chairman Jerome Powell on Tuesday stressed that central bank policymakers remain committed to wrestling high inflation under control, even though the methods to do so can prove to be politically unpopular.
- Speech today seems to warn that the Fed is not going to back down, even if it hurts the economy.
- "Price stability is the bedrock of a healthy economy and provides the public with immeasurable benefits over time," Powell said Tuesday in remarks prepared for delivery at a conference held by Sweden's central bank. "But restoring price stability when inflation is high can require measures that are not popular in the short term as we raise interest rates to slow the economy."
Musk News
- Richard Branson said that Elon showed up on his kitchen at 2:30 am ?
- Branson said he woke up in the middle of the night to find the SpaceX CEO barefoot in his kitchen downstairs with his fast asleep baby X Æ A-12 after a staff member had let him in. WHAT?????????????
- TESLA - Cut prices in China - Backlash!
---- Elon Musk was the second person ever to amass a personal fortune of more than $200 billion, breaching that threshold in January 2021, months after Jeff Bezos.
----- The Tesla Inc. chief executive officer has now achieved a first of his own: becoming the only person in history to erase $200 billion from their net worth.
TESLA
---- Disgruntled Tesla Inc. owners swarmed showrooms in China over the weekend to complain about missing out on another round of price cuts as the company tries to boost sales in the world's biggest electric-vehicle market.
- Meanwhile - Tesla's Chinese suppliers jumped after the electric automaker slashed prices for some models in China.
---- Now almost 40% cheaper in China as compared to US prices)
----- Price cuts as China ends EV subsidy (news pounded China EV plays)
- Shares of Anhui Shiny Electronic Technology closed 8.8% higher and Hengdian Group DMEGC Magnetics gained nearly 9%. Zhejiang China Electrics closed 7.92% higher and Shandong Jinjing Science & Tech rose more than 6%.
Wells Fargo
- Instead of its previous goal of reaching as many Americans as possible, the company will now focus on home loans for existing bank and wealth management customers and borrowers in minority communities, CNBC has learned.
- As part of its retrenchment, Wells Fargo is also shuttering its correspondent business that buys loans made by third-party lenders and "significantly" shrinking its mortgage-servicing portfolio through asset sales.
- Altogether, the shift will result in a fresh round of layoffs for the bank's mortgage operations, executives acknowledged, but they declined to quantify exactly how many jobs will be lost.
Weirdness in Techland
- Shopify tells employees to cut meetings
---- The e-commerce firm is canceling all recurring meetings with more than two people and encouraging staffers to decline invitations and detach from big internal chat groups.
- Big meetings of more than 50 people will get shoehorned into a six-hour window on Thursdays, with a limit of one a week.
- Refocus on Sales???? Good idea...
---- (Old Days) It was said that you don't make sales sitting at your desk
Salesforce
- Big cuts on workforce - Fireforce?
-- 10% cut of employees (7,000) initially
--- Then a day later comes with some more discussion about cost cutting
----- Then, more firings being discussed
---- Benioff Email to employees (sniipet)
--------I've been thinking a lot about how we came to this moment. As our revenue accelerated through the pandemic, we hired too many people leading into this economic downturn we're now facing, and I take responsibility for that. Within the next hour, employees who are initially affected by this decision will receive an email letting them know. Our leadership will reach out directly to these employees, and provide clarity for their teams about changes within their organizations.
More Layoffs
- Amazon and others
- Goldman too!
---- Slashing 3,000 jobs
Big news - Davos Confab (moved from Spring to Jan)
- Could be market moving
- January 16th begins
--- Do not see list of speakers yet - don not see news that Powell is speaking
- Generally a bunch of blowhards using eco and climate to press agenda ($$$)
- - Vice premier Liu attending (clear message as Pres Xi Jinping  attended in previous years
Earnings
- LULU comes out with tepid outlooks - stock down 10%
- macy's tempering outlook - closing stores - stock down 8%
- Who is next?????
AI Getting OOC (Out of Control)
- ChapGPT - all people can talk about
- TWEET: DoNotPay will pay any lawyer or person $1,000,000 with an upcoming case in front of the United States Supreme Court to wear AirPods and let our robot lawyer argue the case by repeating exactly what it says.
---- We have upcoming cases in municipal (traffic) court next month. But the haters will say "traffic court is too simple for GPT." So we are making this serious offer, contingent on us coming to a formal agreement and all rules being followed. Please contact me if interested!
LOVE THIS
- Planet Fitness locations give away free pizza on the first Monday of every month and free bagels on the second Tuesday of every month — that's right, a gym that gives away free food
---
420 Stocks ...

Stocks to watch: CGC, STZ, TLRY, CRON, MJ, NBEV
---
Love the Show? Then how about a Donation?
---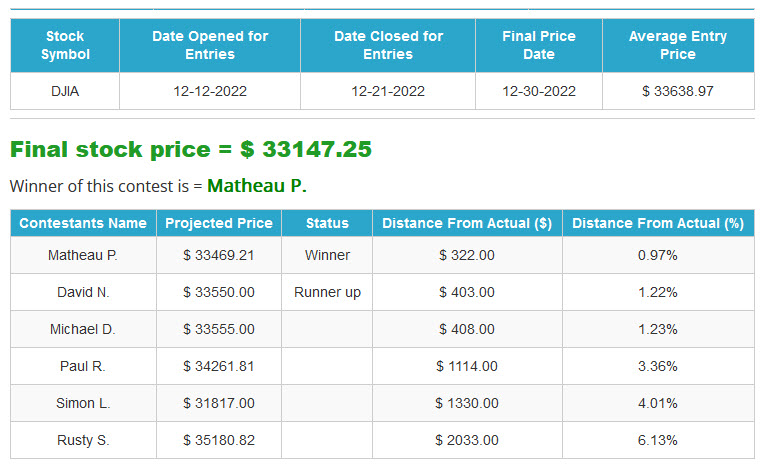 Winners will be getting great stuff like the new DHUnplugged Shirts (Designed by Jimbo) -
PLUS a one-of-a-kind DHUnplugged CTP Winner's certificate..

CLICK HERE FOR MORE CHARTS ON TRADING VIEW
---
CRYPTO LIMERICKS
JCD Score ()
FED LIMERICKS
JCD Score ()
---
See this week's stock picks HERE
---
Follow John C. Dvorak on Twitter
Follow Andrew Horowitz on Twitter
---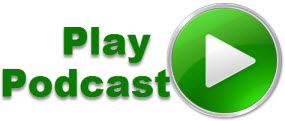 Podcast: Play in new window | Download (Duration: 1:00:32 — 55.7MB)
Subscribe: RSS