End of year gameplan – Is a Santa Rally in the cards – or have we seen the last of that for a while?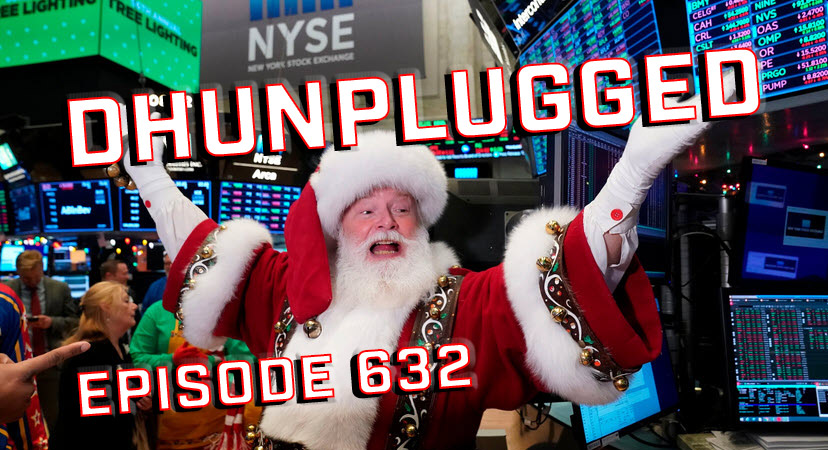 Oil on the move – new sanctions against Russia…
The yield curve inversion is very telling.
Employment Report – Stronger than anticipated. The economy isn't slowing enough.
PLUS we are now on Spotify and Amazon Music/Podcasts!
---
Click HERE for Show Notes and Links
DHUnplugged is now streaming live - with listener chat. Click on link on the right sidebar.
---
Love the Show? Then how about a Donation?
---
Follow John C. Dvorak on Twitter
Follow Andrew Horowitz on Twitter
Warm Up
- Monkeys can breath a sigh of relief
- Marital Affair - just don't vaca in Indonesia
- Santa Rally or Grinch-Off?
- Employment report - not slowing enough
- Apple - On and Off of Twitter
Market Update
- November - Good Start to EOY Seasonality
- Rates down (4.25% -> 3.50% on 10YR)
- Yield Curve Inversion
- Oil Prices DOWN - even on latest Europe news  of Price caps
- Overextended excitement post Powell speech - starting to fade
 Economy Picking Up Steam? (October Numbers)
- New orders for durable goods rose 1.1% m/m in October after increasing 0.2% in September.
- New orders for nondurable goods increased 1.0% m/m in October after increasing 0.3% in September.
- Nondefense capital goods orders, excluding aircraft -- a proxy for business spending -- were up 0.6% m/m in October after declining 0.7% in September.
- Good news = Bad news
Yield Curve
- Inversion at this magnitude is tough on economy
- Banks slow lending
- Less money to be made by developers (traditional users of leverage)
- An inverted yield curve in U.S. Treasuries has predicted every recession since 1955, with only one false signal during that time.
China
- Re-Opening or False Hope?
- Stocks - especially Hong Kong (Hang Seng) up 4.5% overnight as hope for new rules mean China relaxing
- Looks like HOPE that China is going to all of a sudden reverse all of their recent policies.
Tesla - Slowing
- Bloomberg broke a story that the electric vehicle maker is cutting its December Model Y production by 20% at its Shanghai plant.
- Of course Telsa rebutting that pretty fast
- The report also comes on the heels of a 5-10% price cut in October for TSLA's Model 3 and Model Y in China, and this ominous tweet from Elon Musk on November 30: "Trend is concerning. Fed needs to cut interest rates immediately. They are massively amplifying the probability of a severe recession."
- BUT - Some buyers in the U.S. are holding off on making a purchase until January 1, when the new $7,500 tax credit kicks in. Therefore, any weakness seen in December could be made up in January as buyers look to take advantage of the incentives.
MPOX - New name and Out of Sight
- Mpox is expected to no longer be considered a public health emergency in the United States from Feb. 1, 2023, the U.S. health department said on Friday.
- The months-long declaration was meant to tackle the largest-ever outbreak of cases in the country.
- The move signals that the crisis, which led to a spate of cases mostly among men who have sex with men, has come under control and would no longer require an emergency status meant to shore up funding and tools to fight the disease.
Interested in this...
- Hoka sneakers?
--- Like walking on pillows
- Owned by? Deckers (UGG Shoes)
- DECK symbol
- Stock has held up pretty well this year
Another Stock Idea
- IBKR - was promoted in Barron's over the weekend
- The electronic brokerage firm, which offers active investors sophisticated trading tools and low commissions, recently reported third-quarter adjusted earnings per share of $1.08, handily beating the consensus estimate of 96 cents. Net revenue of $847 million set a quarterly record, too, rising 18% quarter over quarter, and 30% year over year.
- Stock in good position, slightly down on year
- Multiple currencies, multiple position types in one account. Plus crypto
- Great platform for traders and investors
The Bear Says Buy
- In an interview with Bloomberg Television, Mike Wilson, the Equity Strategist and Chief Investment Officer for Morgan Stanley predicted that the bear market in U.S. stocks could come to a conclusion early in 2023.
- Wilson cited the S&P 500's 200-week moving average as the prime indicator. That indicator stood at 3,612 as of late October. On Nov. 30, the S&P 500 closed above the 200-week moving average for the first time since April 7. As long as the index remains above that average, stocks could recover to go as high as 4,150.
- 4,150 is a smidge higher from here - so why be bullish if that is your target?
Meanwhile - Over at Bank of America
- In a Monday analyst note, the strategists warned the benchmark index could fall as low as 3,240 points, or about 20%, from current levels if the U.S. enters a recession in coming months.
Mercedes Following Rolex with Crypto Bros
- Mercedes G-Wagon (2021) with 3,378 miles sold for $187 at auctions ($80k less that 12 months ago)
- Clubs in Miami (LIV and E11EVEN) losing out
--- Tubs filled with champagne, Massive bar tabs and crazy parties - not so much anymore
New laws in Indonesia
- Which Jail is better?
- Indonesia's parliament is expected to pass a new criminal code this month that will penalise sex outside marriage with a punishment of up to one year in jail
- The criminalisation of abortion, with the exception of rape victims, and imprisonment for "black magic", remain in the code.
- Insulting the president, a charge that can only be reported by the president, carries a maximum of three years jail time.
Biden
- Signed bill blocking U.S. railroad strike
- Sorry Unions...
- "It was tough for me but it was the right thing to do at the moment -- save jobs, to protect millions of working families from harm and disruption and to keep supply chains stable around the holidays," Biden said, adding the deal avoided "an economic catastrophe."
- The contract that will take effect with Biden's signature includes a 24% compounded pay increase over five years and five annual $1,000 lump-sum payments
Disney
- JCD nailed it - trying to reverse Florida "Don't Say Gay" blowback
- HOWEVER - A spokeswoman for Gov. Ron DeSantis called "fake news" on reports that Republican lawmakers are working on legislation to scale back a law rushed through earlier this year stripping Walt Disney World of its unique self-governing power in Central Florida.
More Florida/More Desatis?   ESG in Target
- Florida will pull $2 billion from the largest asset-management firm in the world over ideological differences.
- "Whether stakeholder capitalism, or ESG standards, are being pushed by BlackRock for ideological reasons, or to develop social credit ratings, the effect is to avoid dealing with the messiness of democracy," Patronis said.
- Republican leaders in Florida and across the country have targeted ESG ratings, which can involve considering a wide range of issues in investments, such as companies' climate-change vulnerabilities; carbon emissions; racial inequality; product safety; supply-chain labor standards; privacy and data security; and executive compensation.
Even More Florida
- A Florida woman is accusing Kraft Heinz of misleading advertising, based on the time it takes to prepare a single-serving cup of microwavable mac and cheese.
- While the company markets its Velveeta Shells & Cheese as being "ready in 3 1/2" minutes, Amanda Ramirez says that's only the amount of time each cup needs to be microwaved — and that the actual preparation process, from stirring in water to letting the cheese sauce thicken, takes longer (she does not specify how much).
- Ramirez's legal team says that she is like many consumers who "seek to stretch their money as far as possible when buying groceries," and chose Velveeta over other similar products because of the prep time prominently promised on its label. She wouldn't have bought it "had she known the truth," they say.
- $5 million in damages sought
Russia Price Caps
- The European Union on Friday agreed on a $60 per barrel price cap on Russian seaborne crude, after holdout Poland gave its support, paving the way for formal approval over the weekend.
- The price cap, an idea of the Group of Seven (G7) nations, aims to reduce Russia's income from selling oil, while preventing a spike in global oil prices after an EU embargo on Russian crude takes effect on Dec. 5.
- BUT, big arbitrage opportunities here - PLUS Russia may just say bug off
Hydrogen Hopes
- BP chief executive Bernard Looney is betting on hydrogen to power future low-carbon businesses as the governments of major economies stump up cash to develop the fuel to decarbonise. (Doubling down they day)
- Hydrogen will have a starring role along with offshore wind, BP company sources told Reuters.
- BP has overhauled its structure to create a dedicated hydrogen division led by Felipe Arbelaez which includes 150 staff. It also made several investments in large hydrogen projects, including in Australia, Europe and Britain.
FTX - Apology Tour
- SBF is getting the nob from Bill Ackman as probably being honest
- Others putting him with players like Ponzi, Madoff and other fraudsters
- Andrew Ross Sorken (or as Fix Biz commentator called him Aaron Sorkin) had him on long interview. Painful to watch.
--- Questioning whether stupid, crook or something else entirely.
The Internet is Unusable
- Search: most requested holiday gifts 2022
- What you get is all these click bait links to stories with more links on the hot items and long list.
- What happened to a simple list?
- Have you tried to look up a recipe? - have to scroll through miles of words to get to basic recipe
And this...
- Last week Apple pulled all advertising - $100 Million/year
- Elon starts complaining about 30% usury fees and hints at new SmartPhone by Musk
- News that Apple restarted all spending this week
- Crickets on the 30% AppStore
---
420 Stocks ...

Stocks to watch: CGC, STZ, TLRY, CRON, MJ, NBEV
---
Love the Show? Then how about a Donation?
---
*** End of Year Warm Up - Last one for 2022 ****
Winners will be getting great stuff like the new DHUnplugged Shirts (Designed by Jimbo) -
PLUS a one-of-a-kind DHUnplugged CTP Winner's certificate..

CLICK HERE FOR MORE CHARTS ON TRADING VIEW
---
CRYPTO LIMERICKS
JCD Score ()
FED LIMERICKS
JCD Score ()
---
See this week's stock picks HERE
---
Follow John C. Dvorak on Twitter
Follow Andrew Horowitz on Twitter
---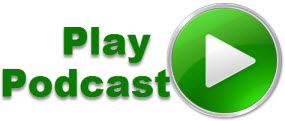 Podcast: Play in new window | Download (Duration: 1:04:11 — 59.0MB)
Subscribe: RSS