Crude oil not liking the lockdowns.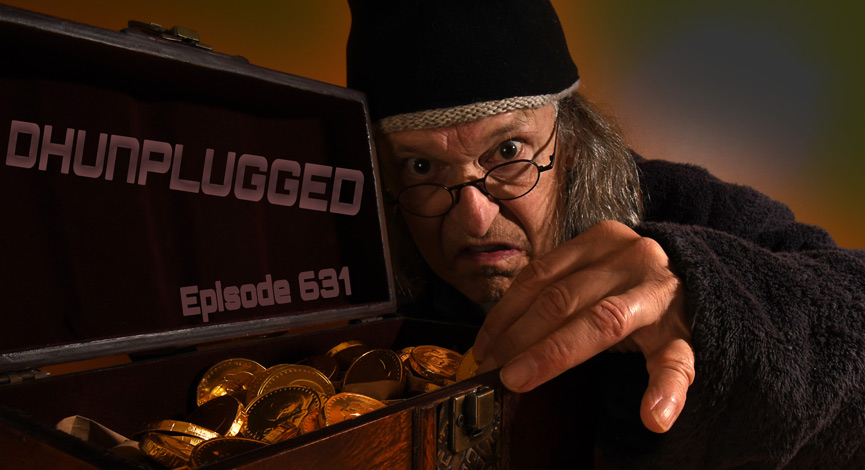 Entering a new phase of COVID-19…Permanent China closure next?
November aiming to be another positive month for stocks as
PLUS we are now on Spotify and Amazon Music/Podcasts!
---
Click HERE for Show Notes and Links
DHUnplugged is now streaming live - with listener chat. Click on link on the right sidebar.
---
Love the Show? Then how about a Donation?
---
Follow John C. Dvorak on Twitter
Follow Andrew Horowitz on Twitter
Warm Up
- Big Tippers No More - Change in  trend
- What is happening to oil prices?
- End of Year CTP working on....
- Charity Sporting Clays this week - Invited to Shoot
- iPhone production snafu

Market Update
- November trying for an up month
- BONDS - Yields Down - Prices Up (November)
- USD Down 4.5% in November
- Gold Silver, perform well
- But CRUDE? You see that? (Same crap today)
- Hong Kong Stocks up 5% Monday
Another year coming to an end... SCROOGED?
Turkey UPDATE
Like the story Scrooge....
- Markets thinking about Ghosts of past (1930's, 1970's?), Present (Easy Fed that pivots), Future (???)
Tipping - Deflation
- About 17% of Americans are tipping less due to inflation, while only 10% are tipping more, according to a recent survey of more than 1,000 people by PlayUSA. More than half, or 54%, also said they feel pressure to leave a tip when checking out on an iPad.
- While tipping at full-service restaurants has held steady, averaging 19.6%, according to Toast's most recent restaurant trends report, tips at quick-service restaurants fell slightly from a year ago to 16.8%.
- When it comes to takeout, customers are tipping even less — now down to 14.4%, on average, after it climbed earlier in the pandemic, Toast found.
More-Flation
- The average American household is spending $433 more a month to buy the same goods and services it did a year ago, according to a Moody's Analytics analysis of October inflation data.
- Mortgage rates have doubled from a year ago - Each $100,000 costs 3% more annually ($3,000 per $100k or $250 per month)
Headline Weekend Through Monday - TECH WARS
- Apple (AAPL) -3% extends its decline after gapping below the 50-DMA on production concerns related to the iPhone in China... recent leg lower seems to reflect Elon Musk 'waging war' on Apple's 30% app store fee 
- ALSO, Elon talking about possibly inventing alternative phone if Twitter kicked out of App Store
--- Phil Schiller, a longtime Apple marketing executive who leads its App Store, last week deleted his Twitter account. Schiller's move came after Musk complained on Twitter about Apple's fees, saying they're effectively "a hidden 30% tax on the internet."
Black Friday - The Winner?
- Amazon or  Walmart? Who got the game?
- Searches for Black Friday discounts on Walmart surged 386% year over year, leapfrogging rival retailer Amazon, which last year ranked first in Captify's survey of most searched retailers on Black Friday. This year, the world's largest e-commerce company ranked fourth, behind Target and Kohl's, respectively.
- Black Friday is expected to pull in $9 billion in online sales, a 1% jump from the previous year, according to Adobe.
OH - AND
- Thanksgiving Day online spending hit a record of $5.29 billion, an increase of 2.9% year over year, according to Adobe, which tracks sales on retailers' websites. Typically, shoppers spend about $2 billion to $3 billion online in a day, according to Adobe.
- That increase was driven by demand, not inflation, according to Vivek Pandya, lead analyst at Adobe. Online sales haven't been driven higher by inflation like store sales, since e-commerce is largely made up of electronics, apparel and other durables that have stayed stable in price or declined compared to groceries, he said.
Crypto News
- There is NO GOOD NEWS
- Brendan Blumer, known as one of the creators of the EOS blockchain and one of the richest people in the crypto space, has bought a 9.3% stake in the crypto-friendly bank Silvergate Capital, a new SEC filing has revealed. (Now owns 17%)
- BlockFi files for bankrupcy
- November 30 - SBF is still doing a talk with NYT Dealbook Andrew Ross Sorkin (more 3 named guys)
- Several exchanges and other names coming up with rescue $ to fund various "holes" in the market
Over the China
- Weird lock-downs
---- Welding shut building doors? Fires killing people trapped inside?  ODD
- 20,000 new highers left FoxConn Zhengzhou plant in China
--- The worker departures come after the Taiwanese firm offered on Thursday 10,000 yuan ($1,396) to employees who wanted to resign and leave the chaos-hit plant.
- Area now in lock-down and Apple warning that iPhone 14 Pro supplies may be limited.
China - Follow Up (TDAY)
- China's biggest commercial banks have pledged at least $162 billion in fresh credit to property developers, bolstering recent regulatory measures to ease a stifling cash crunch in the sector and triggering a rally in property shares.
- Three state-owned banks lined up around $131 billion worth of credit lines to developers on Thursday, a day after three other lenders committed $31 billion, responding to Beijing's call for support.
- Developers stocks were up 10-25% on the news
iPhone Production - NEW NEWS
- The total iPhone 14 Pro and 14 Pro Max shipments in 4Q22 will be 15–20 million units less than expected.
- Significant downside risks to Apple & iPhone supply chain due to Zhengzhou iPhone plant labor protests
GET IT!
- Argentina Central bank poised to hold rate at 75% into 2023
- That means we can buy Argentina bonds at 75%+++
---- But also need to buy in Pesos .... Probably lose on a 1-year deal
Holiday Cheer
- A 49-year-old woman walked into a Costco store in Clifton, New Jersey, on a Sunday afternoon. She headed straight for the jewelry department and asked the clerk if she could see one of the beautiful diamond rings she had spotted inside the case.
- The ring was priced at $28,000.
- She looked at the ring, held it in her hand, and tried it on before handing it back to the employee and walking off. She didn't make a purchase.
- As it turned out, the woman had secretly swapped the expensive ring for a cheaper one that she had allegedly stolen earlier that same day from a different Costco location!
Credit Suisse - LUMP OF COAL
- Huge asset outflows
- HUGE dilutive deal they are pursuing to recapitalize the bank
- This institution should be put down
- The Swiss lender said it expects to post a loss before taxes of around 1.5 billion Swiss francs ($1.58 billion) in the fourth quarter, after lower deposits and assets under management led to reduced commissions and fees.
Chicken Flu
- Avian flu has wiped out 50.54 million birds in the United States this year, making it the country's deadliest outbreak in history
- The deaths of chickens, turkeys and other birds represent the worst U.S. animal-health disaster to date, topping the previous record of 50.5 million birds that died in an avian-flu outbreak in 2015.
- The U.S. outbreak, which began in February, infected flocks of poultry and non-poultry birds across 46 states, USDA data show. Wild birds like ducks transmit the virus, known as highly pathogenic avian influenza (HPAI), through their feces, feathers or direct contact with poultry.
- Prices have come down though - is that going to change?
Faster Car? Pay-Up
- Mercedes-Benz is releasing a new "Acceleration Increase" feature for its electric vehicles that costs $1,200 a year for drivers to "unleash enhanced performance" of their cars.
- The subscription will allow the Mercedes-EQ EQE and Mercedes-EQ EQS to accelerate from 0 to 60 mph .8 to 1.0 seconds faster through "fine tuning of the electric motors," according to the German automaker.
- Once the feature is unlocked for the yearly $1,200 fee, the car's maximum motor output will increase by 20 to 24%.
- The subscription is coming soon in the U.S. A spokesperson for Mercedes-Benz did not respond to questions on Sunday about the timetable for its release.
- Subscription models.....
---
420 Stocks ...

Stocks to watch: CGC, STZ, TLRY, CRON, MJ, NBEV
---
Love the Show? Then how about a Donation?
---
*** End of Year Warm Up - Last one for 2022 ****
Winners will be getting great stuff like the new DHUnplugged Shirts (Designed by Jimbo) -
PLUS a one-of-a-kind DHUnplugged CTP Winner's certificate..

CLICK HERE FOR MORE CHARTS ON TRADING VIEW
---
CRYPTO LIMERICKS
JCD Score ()
FED LIMERICKS
Henneberry
IN days of old
when Knights were bold
the fed not yet invented
silver or gold
bought everything sold
and inflation was prevented
JCD Score ()
---
See this week's stock picks HERE
---
Follow John C. Dvorak on Twitter
Follow Andrew Horowitz on Twitter
---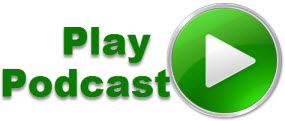 Podcast: Play in new window | Download (Duration: 1:01:57 — 57.0MB)
Subscribe: RSS