What is happening in the "de-fi" world. Looks more like a scene from Caligula than a trading exchange.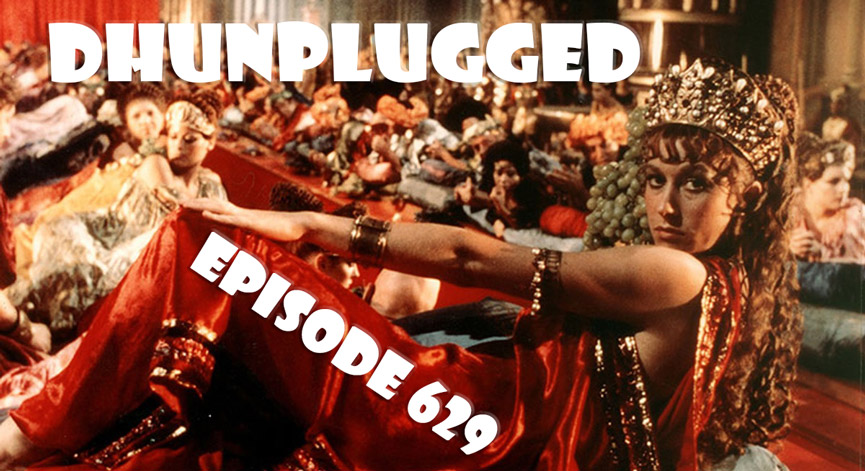 We are allowing children to play with matches – who is really the stupid one?
Everyone is "F" ing everyone.
Bombs flying – rumors and reality.
PLUS we are now on Spotify and Amazon Music/Podcasts!
---
Click HERE for Show Notes and Links
DHUnplugged is now streaming live - with listener chat. Click on link on the right sidebar.
---
Love the Show? Then how about a Donation?
---
Follow John C. Dvorak on Twitter
Follow Andrew Horowitz on Twitter
Warm Up
- Hey - What happened to the Red Wave?
---- Everything is gamed...
- Crypto meltdown - just one week and then...
- We are not talking about Musk or Twitter - Sick of the topics
- New Tax In Mass
- Greed - The Favorite Sport of Americans (and the world)

Market Update
- HUGE YUGE Rally - One Two Punch - Inflatio0n and gridlock hopes
---- More Rally on light PPI and Manufacturing prices
- - Short Squeeze too - offsided flip-flop
- Yields drop, USD drops - Market FLY
- China supposedly easing up on COVID restrictions again and ..... helping real estate market
- Biden's College Loan Forgiveness Program shot down
- DXY down 3.5% last 5 days. 10-Year under 4%
You know what is going on?
- Asexual Finance
- - Everyone is just creating things out of nothing - screwing each other and themselves
- - One big "F" Job that yields nothing
- - Lesson learned with FTX - don't kids matches unless you want them to start a fire.
---- OH and massive amount of losses
--- It is the NON-Boomers that are screwing this all up
BOMBS - Wartime News
- Seems that market freaked out at 2PM Tuesday
- Reports that 2 missiles veered off course and hit town in Poland
- Then there was reports that Ukraine shot down and pieces hit areas in Poland
- Then reports that all unconfirmed - markets rally back
Massachusetts Tax
- The new law creates a 4% tax on annual income above $1 million, on top of the state's current 5% flat income tax, aiming to fund public education, roads, bridges and public transportation.
- How many will be leaving?
- Where will they be going to?
Gridlock?
- What happened to the Red Wave?
- House will ensure more gridlock than we have now - even though Dems have majority in Senate
- What does the Biden scramble look like now through inauguration of new leaders?
FTX meltdown
- Whatever we know - I don't think we know anything
- Days to take down 2nd largest Crypto exchange (without any conspiracy additives)
- Bitcoin/Ether down 20% last week - crypto markets in disarray
- It is NOT the coin - it is the little greedy bitches that have been allowed to play in this environment with no regulation
- All of a sudden there is odd money movements/withdrawals. What about the transparency????
- Now potentially $$ missing ($1billion)
- Mysterious outflows and:
--- High-net-worth users are paying astronomical prices for NFTs on FTX at a time when the broader crypto and digital collectible market has nosedived. In one case, a collectible that traded near $9 three weeks ago sold for $10 million on Friday. Another NFT that was similarly priced a month ago, sold for $888,888.88 this week. (Somehow a way to move $$$ from FTX?)
Retailers Reporting this week
- Tuesday: Home Depot and Walmart (before the bell)
- Wednesday: Lowe's and Target (before the bell)
- Thursday: Macy's and Kohl's (before the bell); Gap (after the bell)
Oil - OPEC Cuts Growth Forecast
- Trims demand growth in 2022, 2023 by 100,000 bpd
- Says global supply was in surplus in second, third quarters
- OPEC Oct. output fell by 210,000 bpd, exceeding pledged cut
- Saudi Arabia reports smaller drop in its October output
- Oil demand in 2022 will increase by 2.55 million barrels per day (bpd), or 2.6%, the Organization of the Petroleum Exporting Countries (OPEC) said in a monthly report, down 100,000 bpd from the previous forecast.
- CUTS IN PRODUCTION COMING
China - Softening??
- China's financial regulator will allow property developers to access some pre-sale housing funds
- Commercial banks are allowed to issue letters of guarantee to real estate firms for escrow pre-sale housing funds
- The funds obtained by real estate companies from escrow funds accounts shall be prioritised to construct projects and repay debts
- Real estate companies are banned from using the funds for land acquisition, new investment or repayment loans by shareholders.
- SOOOOO- If funds used to start/continue building and  the deal goes sour - what happens to escrow funds?
- Whatever - CHINA stocks - especially Tech on FIRE last few days/week. FXI (Hong Kong ramping - up 28% this month)
China Real Estate
- Beijing has rolled out more measures to support its flagging real estate sector, including extending repayment periods, facilitating financing for developers and lowering mortgage down-payments.
-  This helps to stave off reality of crossing red-line in China. Liquidity stress relieved a bit.
 Fed Parade
- It may be "soon" appropriate to slow pace of rate hikes
- Odd for Dec 13 meeting are for a 80/20 0.50%/0.75%
- Markets want to believe
Layoff Parade
- Remember the $1,000 per employee thing?   - Penguins
- Layoffs showing that companies have fiscal restraint and doing the right thing
---- Stocks go up
--- More companies see this as acceptable
--- Amazon - laying of 10,000 (on top of all of the other layoffs we heard last few weeks)
UPDATE
- Elizabeth Holmes is looking like a 15 year sentence
- Co-Ed with FTX gang?
In More News of Greed
- Rail unions did not ratify labor agreement
- On that news, markets dribble down to lows of the day at closing on  Monday
Walmart - Home Deopt
-Walmart saw a decent turnaround.
- Still has inventory problems - but revenues up, margins better, $20 billion buyback
- Home Depot - better Sales/revenues
- Seems less tickets and keeping guidance for year the same (therefore not  such a good outlook)
DUH
- The U.S. Securities and Exchange Commission said on Monday it has charged S&P Global Ratings with conflict of interest violations.
- The watchdog said in a statement that S&P Global Ratings had violated conflict of interest rules designed to prevent sales and marketing considerations from influencing credit ratings.
POT NEWS
- Boxing legends and former rivals Mike Tyson and Evander Holyfield are teaming up to launch a line of cannabis-infused edibles called "Holy Ears."
- Tyson 2.0 already sells cannabis-infused products called Mike Bites, which are shaped like ears with a bite mark.
- "From Mike Bites to Holy Ears, now cannabis fans around the world can experience the same wellness benefits that plant-based products have brought me," Tyson said in a statement, adding that it is a "privilege to reunite" with his former opponent.
---
420 Stocks ...

Stocks to watch: CGC, STZ, TLRY, CRON, MJ, NBEV
---
Love the Show? Then how about a Donation?
---
*** End of Year Warm Up - Last one for 2022 ****
Winners will be getting great stuff like the new DHUnplugged Shirts (Designed by Jimbo) -
PLUS a one-of-a-kind DHUnplugged CTP Winner's certificate..

CLICK HERE FOR MORE CHARTS ON TRADING VIEW
---
CRYPTO LIMERICKS
JCD Score ()
FED LIMERICKS
JCD Score ()
---
See this week's stock picks HERE
---
Follow John C. Dvorak on Twitter
Follow Andrew Horowitz on Twitter
---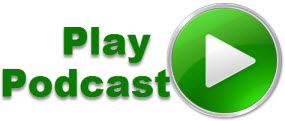 Podcast: Play in new window | Download (Duration: 1:05:10 — 60.0MB)
Subscribe: RSS