Crypto crash part XXIVV. The lesson is now clear – never put your company name on a sports facility.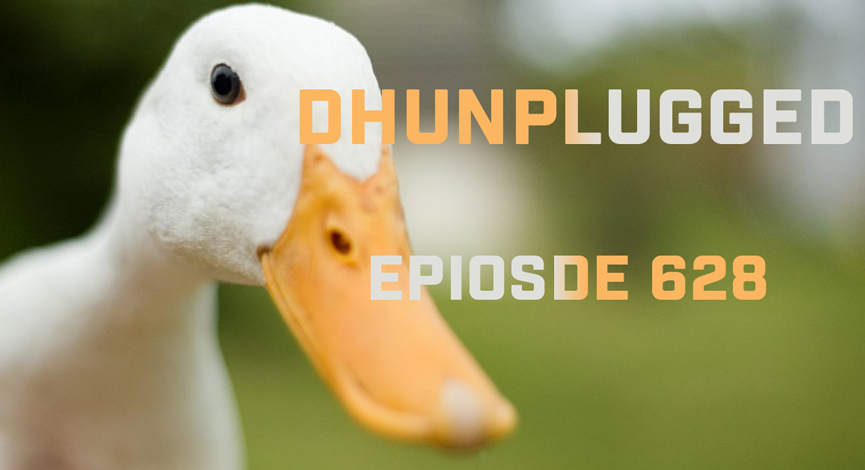 The Dems going to have a tough day – Biden concedes that a change is coming.
Markets are caught between earnings downgrades and seasonal benefits – which way will it go?
PLUS we are now on Spotify and Amazon Music/Podcasts!
---
Click HERE for Show Notes and Links
DHUnplugged is now streaming live - with listener chat. Click on link on the right sidebar.
---
Love the Show? Then how about a Donation?
---
Follow John C. Dvorak on Twitter
Follow Andrew Horowitz on Twitter
Warm Up
- Election Day! Lots looking for split govy!
- Glitch on the server - last CTP may be a problem
- All about Musk - All of the time - gotta keep relevant
- Employment Report - Can't stop never gonna stop!
- New Server Up - lots of dev time on this migration...

Market Update
- Starting out November on the wrong foot
- Who Will run in 2024? Markets trying to sniff out the playbook
- China's stock market rally hard! - False hopes?
- Incredible - FTX now needs bailout
IMPORTANT UPDATE
- TrendTracker: S&P 500 earnings are up 2.2% yr/yr in Q3, but they are now expected to fall 1% in Q4 - FactSet
- "On June 30, the estimated earnings growth rate for Q4 2022 was 9.1%. By September 30, the estimated earnings growth rate had fallen to 3.9%. Today, the estimated earnings decline is -1.0%."
- Earnings are currently expected to return to yr/yr growth in Q1 and accelerate throughout 2023, coming in at ~5% growth for the year (down from nearly 10% not long ago).
- Those estimates still seem relatively optimistic/stale if the economy continues to soften as many economists expect.
- Estimates for 2023 seem likely to come down further when companies will give initial guidance for the year with Q4 results in Jan-March.
BUT......
- According to the historical trends during years of mid-term elections
- Gridlock on Capitol Hill would be supportive of risk assets. Being forced to compromise serves to moderate the more extreme inclinations of each party, providing a more stable policy backdrop for investors.
-- -The data supports this.
- US equities have averaged annual gains of 12.9% when a president has had to contend with a split Congress.
- This compares with a more modest increase of 6.7% when a Democratic president has controlled both chambers.
Twitter Chaos
- $8 Blue Checkmark - what is the point?
- Flip flop - now $8 checkmark waits until after the election
- Job cuts - massive headcount reduction (3,600- then a reversal a few days later
- Blue Checkmark warning - imposters will get banned for life
---- So fake news and hate is okay, but just don't pose as Elon? What a joke!
- Musk wrote on Sunday that, moving forward, Twitter will now permanently suspend impersonators' accounts without warning if they are not clearly labeled as parody.
- Advertisers pulling out "temporarily"
- - Musk uses it as a great way to make excuse for layoffs - even though layoffs were happening before the advertiser embargo
Crypto
- And that was that - FTX has liquidity crunch after massive withdrawals
- Sam Bankman Fried panics and sells all to Binance - Binance will back all transactions
- Remember Fried stepped in on some of the "stablecoin" deals hoping that they could save them
- Fried has been called the last resort for many crypto - the new JP Morgan
-- - The FTX co-founder is on the brink of a 94% wealth wipeout
- Major coins were getting crushed early in the day Tuesday on the liquidity scare - - > Rally with this news
- - Seems that this whole industry has been build on hope and greed rather than any substantive math/finance
Apple - Finally Succumbs
- Taiwan's Foxconn, Apple Inc's biggest iPhone maker, said on Monday it was working to resume full production at a major plant in China's Zhengzhou as soon as possible that has been hit by COVID-19 curbs, and revised down its fourth quarter outlook.
- At the same time, Apple said that production of the iPhone 14 and 14Max will be problematic due to shutdowns
--- This has been swirling around of sometime, but denied. So now truth comes out
- The factory, operated by Foxconn, is operating at "significantly reduced capacity," Apple said. It warned that it would ship fewer units and that customers would experience longer wait times when ordering devices.
---- Apple near June low
DWAC
- Truth Social
- DWAC jumps 25% in pre-market Monday on news reports that Donald Trump will officially announce another run for President as early as this month.
- Stock was up 62% Monday
More Old is New
- Benjamin Netanyahu is back!
- Can't keep him down, no matter what he is accused of...
Buffett Watch
- Berkshire Hathaway Inc on Saturday posted a third-quarter loss, as the conglomerate run by billionaire Warren Buffett said it lost money on its stock investments and from insurance underwriting.
- The net loss of $2.69 billion, or $1,832 per Class A share, compared with a profit of $10.34 billion, or $6,882 per share, a year earlier.
- BUT there was a nice gain on operating earnings - Buffett's preferred metric
- Berkshire also repurchased $1.05 billion of its own stock in the quarter, and has repurchased $5.25 billion this year.
China Update
- last week - very exciting news swirling - Change to COVID policies
- Chinese stocks got boosted everyone in a tizzy
- Reality bites over the weekend
- China on Saturday reiterated that it will "unswervingly" maintain its strict Covid containment policies, after a week of rumors that it would ease measures sent Chinese stocks skyrocketing.
- At a press briefing announced just hours beforehand, officials from China's health commission said the country's controversial zero-Covid policy was working and would continue, despite the dramatic toll it's had on the economy.
Not Surprising
- Several of China's largest medical testing companies have posted big increases in profit for the first three quarters of the year, as the country's strict zero-COVID policy boosts spending in a minority of sectors while depressing the broader economy.
- Over the past two weeks, at least six such companies have reported a soaring jump in earnings.
England Update
- BOE raises rates 0.75% (just like the imaginary 2% inflation target, 0.75% is now a thing)
- Remember, they were cutting taxes
- Remember they reversed all and bought bonds due to emergency collapse of financial markets
- Now they raise rates, BUT also comment that this may be the last for a while as they do not want to upset the economy
The Economy
- This week coming up - CPI (Inflation)
- Mid-term (stalemate is good)
- UMich Prelim for NOV
- Employment report - 3.7% Unemployment, 261k added (still strong considering)
--- Rates on 10 year @ 4.2%
The Bad - Get Worse
- Peleton...
- Peloton posted a wider loss than expected in its fiscal first quarter, as a steep decline in connected fitness products revenue outweighed an increase in subscription revenue.
- Loss per share: $1.20 vs. 64 cents, expected
- Revenue: $616.5 million vs. $650.1 million, expected.
- "Given macro economic uncertainties we believe near-term demand for Connected Fitness hardware is likely to remain challenged," the company said.
The U.S Dollar - Finally Weakens
- Big move last Friday - off about 1.7%
-- Hong Kong (China) intervention buying the HK Dollar
--- Hong Kong's de-facto central bank bought HK$3.054 billion ($389.1 million) from the market in New York trading hours to stop the local currency from breaking below its peg to the U.S. dollar.
- The HKMA has bought Hong Kong dollars worth about US$30.7 billion from the market through 40 rounds of intervention since the Federal Reserve began raising rates in March. Its intervention has boosted local yields alongside those on U.S. dollar assets.
- US dollar down will help metals, commodities, tech, emerging markets
- Why weaken?
BS from Binance
- CEO is extremely supportive of free speech and that was the main reason that his company decided to invest $500 million into Twitter buyout
- Soooo, if wasn't because they were hoping Mush starts hawking Crypto again?
--- It isn't because he thought that if Twitter or Tesla starts to accept crypto or use that it would be through their network?
One for the Road
- Zelle is the new payment platform for under-ther-table payments
- 3rd party payment processors need to report payments to users greater than $600
- Zelle says the new rule doesn't apply to it, a bank-to-bank payment service, because it's a network that doesn't hold funds.
---
420 Stocks ...

Stocks to watch: CGC, STZ, TLRY, CRON, MJ, NBEV
---
Love the Show? Then how about a Donation?
---
Final stock price = $ 58.82
Winner of this contest is =
Simon L.
*** NEW INTERACTIVE CHARTS ***
Winners will be getting great stuff like the new DHUnplugged Shirts (Designed by Jimbo) -
PLUS a one-of-a-kind DHUnplugged CTP Winner's certificate..

CLICK HERE FOR MORE CHARTS ON TRADING VIEW
---
CRYPTO LIMERICKS
JCD Score ()
FED LIMERICKS
JCD Score ()
---
See this week's stock picks HERE
---
Follow John C. Dvorak on Twitter
Follow Andrew Horowitz on Twitter
---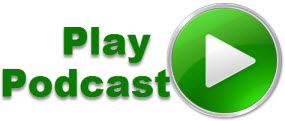 Podcast: Play in new window | Download (Duration: 1:01:16 — 56.4MB)
Subscribe: RSS