Landmines everywhere – it is a warzone when it comes to markets.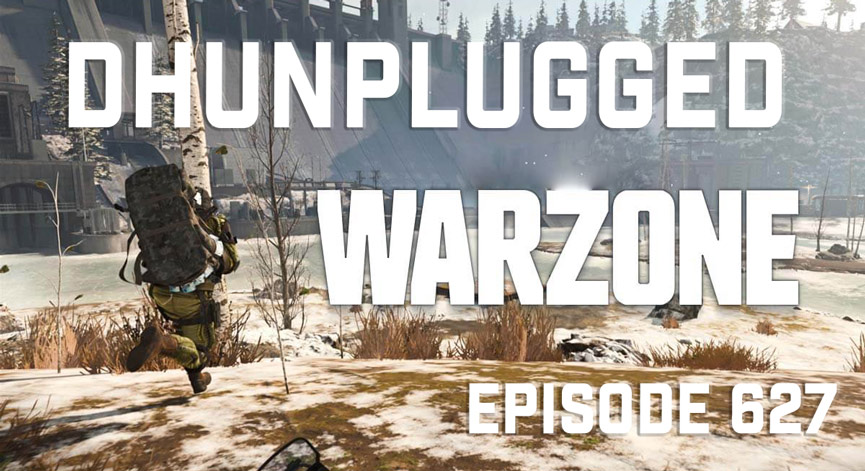 October – one of the best in history – who would have thought?
Talks of a windfall tax – say it ain't so Joe!
PLUS we are now on Spotify and Amazon Music/Podcasts!
---
Click HERE for Show Notes and Links
DHUnplugged is now streaming live - with listener chat. Click on link on the right sidebar.
---
Love the Show? Then how about a Donation?
---
Follow John C. Dvorak on Twitter
Follow Andrew Horowitz on Twitter
Warm Up
- It is a financial war-zone out there!
- For all the market timers who got out on the breakdown this month - HOW IT GOING?
- Fed meeting this week - The Media all a flurry (Obsessed)
- Lockdowns in China AGAIN (Also reports that COVID lab accident released from Wuhan)
- Big end of Week- FOMC decision and employment numbers
- What are they smoking in the UK?

Market Update
- BIG-TOBER - DJIA up 14% - Crazy Numbers
- Apple has one of its biggest days ever, Amazon, one of its worst
- FANG Stock drop by record
- Windfall Tax Update (Why not charge Apple? Pfizer?)
- New Term Out - From Pivot to.....
How Good Of  A Month?
- DJIA Up 14%, Financials Up 11%, LONG Treasuries DOWN 6%,  SMALL Caps Up 12%, CHINA down 12%, Oil up 8%
- VALUE still outpacing Growth - YTD -11% vs -27%
Good Idea?
- JP Morgan building Rental Payment system
- Says checks are still most used to pay rent today - wants to digitize
- The bank is piloting a platform it created for property owners and managers that automates the invoicing and receipt of online rent payments
- As a result, about 78% are still paid using old-school checks and money orders, according to JPMorgan
- JPMorgan has spent the past few years working on the software, called Story, which is meant to ultimately become an all-in-one property management solution.
Of Course There Is This
- Renters filed a lawsuit this week alleging that a company that makes price-setting software for apartments and nine of the nation's biggest property managers formed a cartel to artificially inflate rents in violation of federal law.
- The lawsuit was filed days after ProPublica published an investigation raising concerns that the software, sold by Texas-based RealPage, is potentially pushing rent prices above competitive levels, facilitating price-fixing, or both.
- The lawsuit accused the property managers and RealPage of forming "a cartel to artificially inflate the price of and artificially decrease the supply and output of multifamily residential real estate leases from competitive levels."
- RealPage's software uses an algorithm to churn through a trove of data each night to suggest daily prices for available rental units.
All Eyes on the Fed
- Wobble baby
- Fed toning down hawkish stance but still aggressively tightening = wobble
- Odds are for 0.75% hike this meeting and more than 50% chance for 0.50% in December
- HOWEVER, spending still robust, employment solid
Silly
- Chief Economist and Economic Policy Adviser to Vice President of United States Jared Bernstein hit the wires at the top of the hour with: "Biden has endorsed Fed's policy pivot"
FAANG
- MASSIVE LOSSES 1 - Year
Social Media
- Total thrashing after earnings
- SNAP +6% and META +4% lifting on the Axios report that the FCC Commissioner wants to ban TikTok
- According to sources: A ban would be huge for META and SNAP, but seems unlikely. Perhaps the government will force ByteDance to sell TikTok,
- Didn't we go through this once before?
Brazil - All too Familiar?
- Brazilian leftist leader Luiz Inacio Lula da Silva narrowly defeated President Jair Bolsonaro in a runoff election
- But Bolsonao (incumbent) did not concede defeat on Sunday night
- Truck drivers believed to be Bolsonaro supporters on Sunday blocked a highway in four places in the state of Mato Grosso, a major grains producer, according to the highway operator.
- Brazilian markets volatile
Oil Profits
- Global oil-and-gas giants including Exxon Mobil, Chevron and Equinor posted huge profits in the third quarter, benefiting from surging energy costs that have boosted inflation around the world and hit consumers hard.
- U.S. lawmakers have criticized the big oil companies for not doing more to raise production more swiftly to offset rising costs for consumers for heating homes and filling the gas tank.
- U.S. President Joe Biden has told oil companies they are not doing more to bring down energy costs, while in Britain and the European Union, there are calls for further windfall taxes on energy companies.
- IMPORTANT - Who is the company working for? Shareholders or the Public?
---- UPDATE - HOT! - Reports circulating that the Biden administration plans to float a windfall tax on energy producers (WHAT IS A WINDFALL ANYWAY?)

Follow Up - Windfall tax
- Discuss: Higher tax lower profits, jack up prices even more?
- Leading down a very bad path for capital markets - VERY BAD
- Who is next?
- Ruin Capitalism, the economy just for political gain?
UK TAX
- UK Prime Minister Rishi Sunak will sign off on GBP 50 bln in tax increases
- Went from cutting tax on the rich
Twitter
- Chief Twit - @ELON
- Already making some crazy comments then deleting
- Like a new toy
- Twitter Blue going to $19.95/month
- - - (CRAZY THOUGHT - $40 billion (approx) needed to be placed in markets/tech after go-private last week, helping names)
More Twitter
- GM temporarily suspending advertising
- GM a rival to Musk's Tesla, said it is suspending advertising as it evaluates Twitter's new direction.
- It will continue to utilize the platform to interact with customers but not pay for advertising, GM said.
- Henrik Fisker, CEO of EV startup Fisker Inc., deleted his Twitter account earlier this year when Twitter's board accepted Elon Musk's bid to buy the company and take it private.
- SICK OF MUSK AND TWITTER!
Amazon, Google, META
- META at MULTI year lows - massive spend, and Zuck not giving in at all
- Google - ad spend down, forecast weak|
- Amazon.com Inc on Thursday forecast costs might eviscerate its profit for the current quarter, as early holiday marketing does little to boost sales growth and as labor and delivery expenses continue to swell. (DOwn initially 19% after earnings - came back as markets rallied on Gamma Squeeze)
--- Generally Amazon results were somewhat inline - outlook was issue
- LOWER REVENUES??? In Inflationary market?
Back to China
- Lock downs again
- The yuan fell again, registering its 8th straight monthly loss and the longest such streak since 1994.
- China's factory and services activity unexpectedly fell in October, weighed by softening global demand and strict domestic COVID-19 curbs.
- Production of Apple's iPhones, meantime, could slump by as much as 30% at one of the world's biggest factories next month due to tightening curbs. Manufacturer Foxconn is working to boost production at another factory in Shenzhen city to make up for the shortfall.
- Disney China closed abruptly - supposedly locked shut with people inside
EuroZone Nat Gas - FULL
- Amazing moves as no more capacity in Europe and Lots of NAt Gas available
- Tankers lined up - nowhere to unload  - all full
- Spot prices turned negative for a moment recently
Global Warming leading to Universe Warming?
- An orbital NASA instrument designed mainly to advance studies of airborne dust and its effects on climate change has proven adept at another key Earth-science function - detecting large, worldwide emissions of methane, a potent greenhouse gas.
- The device, called an imaging spectrometer, has identified more than 50 methane "super-emitters" in Central Asia, the Middle East and the Southwestern United States since it was installed in July aboard the International Space Station, NASA said on Tuesday.
Higher Rates are Working
- from 3% to 7% mortgage rate in 10 months!
- No kidding the housing market is cooling
- Case Shiller: Prices in August were 13% higher nationally compared with August 2021.
- That is down from a 15.6% annual gain in the previous month.
- The 2.6% difference in those monthly comparisons is the largest in the history of the index, which was launched in 1987, meaning price gains are decelerating at a record pace.
The Other Dilemma
- UBER: Monthly active users on Uber's apps rose 14%, exceeding the levels seen in September 2019, helped by airport trips, while revenue from the rideshare segment rose 73% in the third quarter.
- Uber, however, is looking to scale back hiring and reduce expenses to expand profitability
- The company, which had faced driver shortages in the United States during its recovery from pandemic losses, said active drivers too are back to September 2019 levels as inflation pushes many to look for sources of additional income.
---
420 Stocks ...

Stocks to watch: CGC, STZ, TLRY, CRON, MJ, NBEV
---
Love the Show? Then how about a Donation?
---
*** NEW INTERACTIVE CHARTS ***
Winners will be getting great stuff like the new DHUnplugged Shirts (Designed by Jimbo) -
PLUS a one-of-a-kind DHUnplugged CTP Winner's certificate..

CLICK HERE FOR MORE CHARTS ON TRADING VIEW
---
CRYPTO LIMERICKS
JCD Score ()
FED LIMERICKS
JCD Score ()
---
See this week's stock picks HERE
---
Follow John C. Dvorak on Twitter
Follow Andrew Horowitz on Twitter
---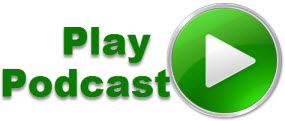 Podcast: Play in new window | Download (Duration: 1:04:04 — 59.0MB)
Subscribe: RSS