Directionless – markets have lost all sense of trend.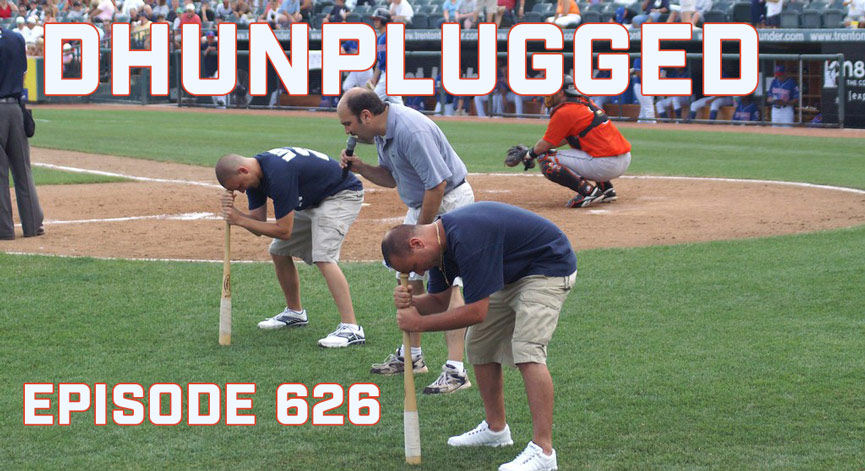 Volatility expands, 5% swings daily – not since the great financial crisis..
Earnings are out and we take a peek.
A new Closest to The Pin announced.
PLUS we are now on Spotify and Amazon Music/Podcasts!
---
Click HERE for Show Notes and Links
DHUnplugged is now streaming live - with listener chat. Click on link on the right sidebar.
---
Love the Show? Then how about a Donation?
---
Follow John C. Dvorak on Twitter
Follow Andrew Horowitz on Twitter
Warm Up

- Hysteria - moves widening - Future soar Tuesday overnight
- U Turn after U Turn After We Turn - Feel Like Dizzy Bats
- Gates are Giving Big $$$ for another Disease
- ANNOUNCING - A New CTP
Market Update
- What's the point? Up one Day Down the next
- Lows hit last Thursday for 2022 then massive bounce (5% intraday move)
- 4% 10-year is recent top?
- Economics, Mixed
- Earnings - beating lowered bar
- Apple News - Rotten
This!
- BlackRock: MO State Treasurer Scott Fitzpatrick announces MOSERS has pulled $500 million in state pension funds from BLK due to ESG initiatives 
- "At the MOSERS Board of Trustees meeting in June, the board directed staff to require BlackRock to abstain from voting proxies on behalf of the plan, due to concerns with their public statements and record of prioritizing ESG initiatives over shareholder return. BlackRock refused the Board's demand to abstain from voting the plan's proxies. As a result, MOSERS proceeded with, and has now completed, the sale of all of its equity holdings with BlackRock. The funds are now primarily managed through contracts held by NISA, a St. Louis-based investment manager."
ECONOMICS
- NAHB Housing Market Index 38 vs. 44 Briefing.com consensus; prior 46
- September Industrial Production 0.4% vs. 0.1% Briefing.com consensus; prior revised to 0.4% from -0.2%
- September Capacity Utilization 80.3% vs. 79.9% Briefing.com consensus; prior revised to 80.1% from 80.0%
Goldman Says
- After beating lowered earnings....
- Goldman Sachs CEO David Solomon cautioned Tuesday that the U.S. economy might be headed for a downturn that could make investing and business decisions more difficult.
- "That environment heading into 2023 is one that you've got to be cautious and prepared for," he told CNBC.
- His remarks came just a few days after his counterpart at JPMorgan Chase, Jamie Dimon, also warned of looming trouble for the U.S. economy.
Wow
- U.K. Finance Minister Jeremy Hunt used his first Monday on the job to announce that "almost all" tax measures announced by his predecessor would be reversed.
- BTW - new Finance Minister - Kwarteng ousted after his bad move..
Bank of America Earnings
- Reports Q3 (Sep) earnings of $0.81 per share, $0.03 better than the S&P Capital IQ Consensus of $0.78; revenues rose 7.6% year/year to $24.5 bln vs the $23.46 bln S&P Capital IQ Consensus.
- Provision for credit losses of $898 million increased $1.5 billion. Net reserve build of $378 million vs. net reserve release of $1.1 billion in Q3-21. Net charge-offs of $520 million increased 12%. Net interest income (NII)(E) up $2.7 billion, or 24%, to $13.8 billion, driven by benefits from higher interest rates, including lower premium amortization expense, and solid loan growth.
- Average loan and lease balances up $114 billion, or 12%, to $1.0 trillion led by strong commercial loan growth as well as higher credit card balances.
Netflix Earnings (JCD has on Game)
- Big move after hours +14%
- Better sub additions - much better outlook
- Taking NAZ100 futures higher
Someone getting Smart?
- Germany plans to extend the life of three of the country's nuclear power plants to mid-April 2023, according to Bloomberg
American Express September Card Metrics
- Reports September U.S. Consumer Card Member loans net write-off rate of 0.8% vs 0.8% prior month (0 bps change) with consumer loans 30 days past due 0.9% vs 0.8% prior month (10 bps change) and U.S. Small Business Card member loans net write-off rate of 0.7% vs 0.7% prior month with loans 30 days past due of 0.7% vs 0.7% prior month.
More Earnings
- Delta Air Lines expects to post another profit in the last quarter of the year as both leisure and business travel continue to recover.
- The carrier on Thursday said it expects earnings per share of $1 to $1.25 in the fourth quarter, with revenues topping the same period of 2019 by 5% to 9%.
- For the third quarter, Delta reported net income of $695 million, or $1.08 per share, on record revenue of close to $14 billion, the results of a surge in summer travel with high fares to match
JP Morgan
- Decent numbers, in line with expectations
- Dimon is seeing something concerning as outlined in his call last week
More Social Media
- Seems that people that want to say anything they want without a care who it hurts - buys the platform
- Parlement Technologies, the parent company of social media app Parler, said on Monday that it will be acquired by rapper Kanye West, who legally changed his name to simply Ye last year.
- Kayne has recently gone weird against Jewish people - thrown off Twitter
- Meta, the owner of Facebook, has been reordered by U.K. competition regulators to sell its animated GIF unit Giphy after losing an appeal against the initial decision.
Apple News - Hot off the Press
- Apple is cutting production of the iPhone 14 Plus less than two weeks after its debut, according to two people involved in the company's supply chain.
- Apple has told at least one manufacturer in China to immediately halt production of iPhone 14 Plus components while its procurement team reevaluates demand for the product.
- Apple has positioned as a cheaper alternative to its more expensive iPhone Pro models but equipped with a large screen, according to one of the people
- Market skids on this news late in the day Tuesday
Flying Taxis again
- United Airlines is pouring more money into the future of electric air taxis, which the carrier says could help reduce carbon emissions once the aircraft come to market and replace car trips.
- The carrier said Thursday that it agreed to buy 200 electric air taxis from Eve Air Mobility, an Embraer-backed startup, and that it has options to purchase 200 more. Chicago-based United is also investing $15 million in Eve, which listed on the New York Stock Exchange in May.
OPEC+ On The Defensive
- OPEC member states lined up on Sunday to endorse a steep production cut agreed this month after the White House, stepping up a war of words with Riyadh, claimed Saudi Arabia had pushed some other nations into the move.
- Biden admin accused Saudi of coercion of other members
GUILTY
- Trevor Milton, the founder and former chairman and CEO of electric heavy truck maker Nikola, was found guilty in federal court Friday of three of four counts of fraud relating to false statements he made to drive up the value of Nikola's stock.
- Milton was charged with two counts of securities fraud and two counts of wire fraud, all related to statements he made about Nikola's business while he was chairman and CEO of the company. Jurors found him guilty on one count of securities fraud and both of the wire fraud counts.
- Milton will be sentenced on Jan. 27. He faced up to 25 years in prison if convicted on all four counts.
Watches - Deflating
- Prices for the most popular pre-owned Rolex, Patek Philippe and Audemars Piguet watches will fall further as the market has been flooded with supply, analysts at Morgan Stanley said in a report.
- After surging in 2021 and during the first quarter of 2022, an index of the most popular models from Daytona chronograph maker Rolex tracked by WatchCharts has fallen by 21% since the market peak in April.
- Prices for the most popular Nautilus-maker Patek Philippe references are down an average of 19% on the secondary market while those for Audemars Piguet, the maker of the Royal Oak, have declined 15% since the peak.
Bad Boys - What You Gonna Do?
- The Federal Reserve is looking into trades that Raphael Bostic, the head of the central bank's Atlanta district
- In the wake of disclosures that there were several incidents over the past several years in which Bostic's investment activity violated Fed restrictions and blackout periods, the central bank said its Office of Inspector General would be reviewing the matter further.
DEFLATIONARY
- Ocean Rates
Still With Us
- Another wave of COVID-19 infections may have begun in Europe as cases begin to tick up across the region, the World Health Organization and European Centre for Disease Prevention and Control (ECDC)
- Combine a new "wave" with winter and reduced power (energy issues)
Back to A Topic NEVER Resolved
- Tariffs are inflationary - why are we not reducing?
- What is wrong with everyone making decisions?
-- Higher cost lead to local buying, at higher costs.
----- Not capitalistic at all - why can't we revisit and get rid of some of these????? $$ to govy out of our pockets...
New Perfume
- The world's richest man, Elon Musk, has scented a new opportunity to capitalize on quirky products, launching a perfume called "Burnt Hair" that he said sold 10,000 bottles to earn a million dollars in just a few hours.
- "With a name like mine, getting into the fragrance business was inevitable – why did I even fight it for so long!?"
So - It Was A Fad
- What happened to Davey Dave Portnoy- the stock god?
- Nearly 1 in 5 consumers have closed an investing, trading or brokerage account over the past 12 months, with more closures, 21%, among millennial and Gen Z respondents, an Ally survey of 900 investors
- Nearly 40% of those surveyed sold some or all of their investments because of inflation, the report found, and 31% sold assets due to fear of losing money amid stock market volatility.
- RobinHood No More.....
Good news!
- If there is a recession, it will be "very slight," Biden says
- "I don't think there will be a recession," he told CNN.
Bill!
- Bill & Melinda Gates Foundation said on Sunday that it will commit $1.2 billion to support efforts to end all forms of polio globally.
- "The last steps to eradication are by far the toughest. But our foundation remains dedicated to a polio-free future, and we're optimistic that we will see it soon," said Mark Suzman, CEO of the Bill & Melinda Gates Foundation
- What does this mean?
---
420 Stocks ...

Stocks to watch: CGC, STZ, TLRY, CRON, MJ, NBEV
---
Love the Show? Then how about a Donation?
---
*** NEW INTERACTIVE CHARTS ***
Winners will be getting great stuff like the new DHUnplugged Shirts (Designed by Jimbo) -
PLUS a one-of-a-kind DHUnplugged CTP Winner's certificate..

CLICK HERE FOR MORE CHARTS ON TRADING VIEW
---
UPDATE - NEW ETF - Global X Millennials Thematic ETF Challenge!
The top holdings of Global X Millennials Thematic ETF (MILN) include stocks many investors would expect, such as Facebook, LinkedIn and Amazon, which take advantage of the tech tendencies of millennials. But some names might be more surprising like real estate investment trusts AvalonBay Communities and Equity Residential, and Home Depot, which could benefit from millennials moving out of the home of their parents.
We are creating the DH Old Codger Index Portfolio to compete against this new ETF to see how "old school" stocks do in comparison. Companies in our index will include: (updated names as of 8/29/16)
We have the performance summary running (daily and since inception of 5/6/16) - DHOCI vs. Millennials ETF Battle
---
CRYPTO LIMERICKS
JCD Score ()
FED LIMERICKS
JCD Score ()
---
See this week's stock picks HERE
---
Follow John C. Dvorak on Twitter
Follow Andrew Horowitz on Twitter
---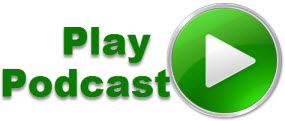 Podcast: Play in new window | Download (Duration: 1:00:33 — 55.7MB)
Subscribe: RSS