Dvorak's prediction is looking very prescient.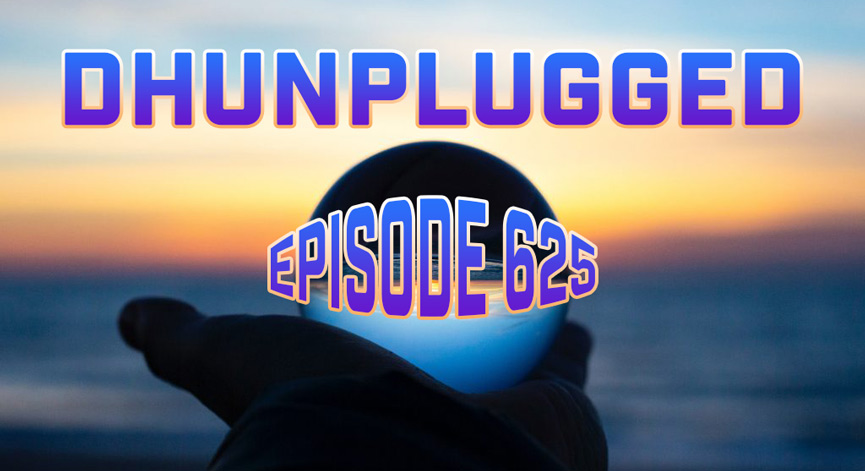 Markets cannot get a break – all news is bad news.
More boneheaded moves by governments. Need to get some adults in charge here…
PLUS we are now on Spotify and Amazon Music/Podcasts!
---
Click HERE for Show Notes and Links
DHUnplugged is now streaming live - with listener chat. Click on link on the right sidebar.
---
Love the Show? Then how about a Donation?
---
Follow John C. Dvorak on Twitter
Follow Andrew Horowitz on Twitter
Warm Up

- Market Rally Hard – then Fade Hard
- Nobel Prized awarded!
- Inverse Cramer ETF Filed
- IMF Poops on and Possible Party
- Scare tactics? The Wealth Advisor Headlines
Market Update
- Jamie Dimon – Not Bullish
- DJIA hit 29,010 low on Monday
- Dvorak's Prophesy - UK in Distress
- Nasty action - no reprieve, no good news
- NASDAQ closes at 2 year low (taking out most of pandemic move
Remember we talking last episode about "breaking things"
- It looked as though there was a significant breakdown of confidence (especially in the UK)
--- Dvorak Prophecy comes true
- Bond market BROKE in UK - poor leadership and lack of plan
- US and around the world, central bankers trying to break inflation (through recession)
Big Week
- Economics: PPI, CPI, FOMC Minutes, Retail Sales, Import/Export Prices, UMICH (WOW!)
- PPI expected to come in at 0.3% MoM, CPI 0.2%  MoM
- CORE PPI expected 0.4%, CORE CPI 0.5%
-- EARNINGS: BANKS start the earnings season (JPM Citi)

IMF
- The International Monetary Fund predicts global growth will slow to 2.7% next year, 0.2 percentage points lower than its July forecast, and anticipates 2023 will feel like a recession for millions around the world.
- "The worst is yet to come, and for many people 2023 will feel like a recession," the report said, echoing warnings from the United Nations, the World Bank and many global CEOs.
- More than a third of the global economy will see two consecutive quarters of negative growth, while the three largest economies — the United States, the European Union and China — will continue to slow, the report said.
- Not particularly encouraging....
NOBEL
- Ben Bernanke won this year's Nobel Economics Prize on Monday for laying the foundation of how the world now manages global crises like the recent pandemic or the Great Recession of 2008
- Student of the Depression and Recessions of the Past
- BUT, Did not see anything of concern during 2006, 2007, 2008 as the financial system was starting to implode
- Maybe could have been worse ????
Time for Selling (Tax Loss)
- Into the end of the year –  time to start thinking about  Tax Loss harvesting
- That's the term for selling a stock at a loss and using that to offset gains elsewhere in one's portfolio.
- ** Mutual Funds are going to be looking for losses and may be selling as Oct 31 is often associated with incentive under TRA 1986
Twitter Deal
- On, Off, On, Off, On again
- Musk now says he wants to buy at original price of $54.20
- Banks may face stiff losses
- Lenders that also include Bank of America Corp., Barclays Plc and Mitsubishi UFJ Financial Group Inc. committed to provide $13 billion of debt financing for the deal. Their losses would amount to $500 million or more if the debt were to be sold now, according to Bloomberg calculations.
--- Why did he decide to go through with deal? Wanted out of deposition?
More Musk – Endless Musk
- Twitter to become Super-App?
- On Tuesday, Musk tweeted that buying Twitter is an "accelerant to creating X, the everything app."
- Super apps is a term to describe an app that often acts as a one-stop shop for all your mobile needs. For example, you might order a taxi or food via the app and at the same time do payments and messaging. This eliminates the need to have multiple apps for different functions.
Defense Stocks
- A basket of five— Northrop Grumman (ticker: NOC), Lockheed Martin (LMT), General Dynamics (GD), L3Harris Technologies (LHX), and Leidos Holdings (LDOS)—have gained 5.8% in 2022
CHART
- Small-Cap Forward P/E
Fed-Ex
- Warning AGAIN
- Ground division that handles most of the company's e-commerce deliveries plans to lower volume forecasts because its customers plan to ship fewer holiday packages
- This is two weeks after they pulled guidance for the full-year
- "These changes will reflect the latest information from customers about how they anticipate current conditions are likely to decrease their volumes this holiday season,"
- Why are we seeing such a fast drop off globally and still seeing central bank hysteria?
----- BUT: Many of its FedEx Ground delivery contractors were not surprised - they have not been adding holiday trucks and helpers on the bet that FedEx management had overestimated Christmas demand for a second year in a row.
Jamie Dimon – Not A Bull Right Now
- Expects US to enter recession in 6-9 months
- Says Europe already in recession
- 'S&P 500 could easily go down another 20%'
- Recommends getting capital now, saying if you need money, go get it
- Believes Fed should have started tightening earlier
With that - Bank Outlook
- Banks start reporting this week
- The results are expected to show a slide in net income after turbulent markets choked off investment-banking activity and lenders set aside more rainy-day funds to cover losses from borrowers who fall behind on their payments.
- Analysts expect profit at JPMorgan to drop 24%, while net income at Citigroup and Wells Fargo is forecast to decline 32% and 17%, respectively
- Investment-banking powerhouse Goldman Sachs Group Inc is expected to report a 46% plunge in profit when it reports on Oct. 18, while earnings at rival Morgan Stanley are seen falling 28%
Jim Cramer In Reverse
- Tuttle Capital Management via Northern Lights Fund Trust IV filed today for an 'Inverse Cramer ETF' and 'Long Cramer ETF'.
- The proposed ticker for the short Cramer ETF is SJIM and for the long Cramer ETF is LJIM
- From the Prospectus :
--- The Fund's adviser monitors Cramer's stock selection and overall market recommendations throughout the trading day as publicly announced on Twitter or his television programs broadcast on CNBC, and sells those recommendations short or enters into derivatives transactions such as futures, options or swaps that produce a negative correlation to those recommendations. The Fund goes long on stocks or ETFs that represent sectors that Cramer is negative on. The Fund uses Index ETFs and inverse Index ETFs to take the opposite side of Cramer's announced market view.
U- Turn – Boneheads
- The British government made a dramatic U-turn on Monday on one of the tax cuts that contributed to extreme bond market turmoil last week.
- Finance minister Kwasi Kwarteng said he would now not cut the top rate of income tax from 45% as planned, having listened to the intense domestic and international criticism of his plans
- The move helped bolster the pound above $1.12 , but did little so far to move UK government bond borrowing rates
- Loss of Confidence!
---- FOLLOW UP:
------ TODAY: "The Bank is announcing today that it will widen the scope of its daily gilt purchase operations also to include purchases of index-linked gilts," the central bank said in a statement Tuesday.
------- Citing a "material risk" to financial stability arising from a rout in British government bonds - known as gilts - the BoE said it would buy up to 5 billion pounds ($5.51 billion) of index-linked debt per day, starting Tuesday.
--- OH MY
-- Tuesday afternoon: The BoE warns its emergency support measures to end on Friday. Tells pension funds it needs to get their re-balance done by Friday (Financial stability??)
--- LEVERAGE once again is whacking financial markets...
Government Intervention - Just Bad
- Gig-economy Cos (UBER -13% LYFT -13% ABNB -6% ETSY -6%) underperform following NY Times report that the Biden administration will soon introduce rules to make it harder for Cos to declare workers contractors rather than employees
Bad News Headlines
- From the Wealth Advosr today (Emailed)
- Mobius Says Fed Will Hike Rates as High as 9% if Inflation High
- BofA Sees New Lows for US Stocks as Inflation Shock 'Ain't Over'
- Billionaire Investor Ray Dalio Predicts Recession, High Interest Rates
- Top Economist Mohamed El-Erian Says Europe Recession is a "Done Deal"
STOP THE PRESSES! GOOD NEWS SEGMENT
Follow Up – Hot Dogs
- Costco's chief financial officer has suggested that the wholesaler will keep its famous hot-dog-and-soda combo at $1.50 "forever".
Israel
- Israel and Lebanon have brokered a historic agreement to resolve a long-running maritime border dispute on Tuesday, following months of negotiations mediated by the United States.
When End?
- China COVID cases on  the rise
- Lockdowns and shutdowns again
- WYNN down 12.50% on the news Monday (after big up when Macau recently opened)
---- DOWN another 10% today
If It Could Not Get Worse
- Relations with China – on the chopping block
- The Biden administration on Friday published a sweeping set of export controls, including a measure to cut China off from certain semiconductor chips made anywhere in the world with U.S. equipment
- More Executive orders – noting different than past presidents, but seems like Congress less and less important
- The raft of measures could amount to the biggest shift in U.S. policy toward shipping technology to China since the 1990s. If effective, they could hobble China's chip manufacturing industry by forcing American and foreign companies that use U.S. technology to cut off support for some of China's leading factories and chip designers.
Study – LatAm (Bad)
- More environmentalists were killed in Latin America than any other region in the world last year, according to a report by advocacy group Global Witness
- Of the 200 environmentalists killed globally in 2021, three-quarters of them were from Latin America, the report said. The total is less than the 227 killed in 2020, but represents an increase for countries like Mexico, Brazil, Nicaragua and Peru, which together account for just over half of total deaths.
- Mexico had 54 cases of environmental defenders killed last year, the highest rate of any country, and a jump from the 30 deaths reported in 2020.
---
420 Stocks ...

Stocks to watch: CGC, STZ, TLRY, CRON, MJ, NBEV
---
Love the Show? Then how about a Donation?
---
*** NEW INTERACTIVE CHARTS ***
Winners will be getting great stuff like the new DHUnplugged Shirts (Designed by Jimbo) -
PLUS a one-of-a-kind DHUnplugged CTP Winner's certificate..

CLICK HERE FOR MORE CHARTS ON TRADING VIEW
---
UPDATE - NEW ETF - Global X Millennials Thematic ETF Challenge!
The top holdings of Global X Millennials Thematic ETF (MILN) include stocks many investors would expect, such as Facebook, LinkedIn and Amazon, which take advantage of the tech tendencies of millennials. But some names might be more surprising like real estate investment trusts AvalonBay Communities and Equity Residential, and Home Depot, which could benefit from millennials moving out of the home of their parents.
We are creating the DH Old Codger Index Portfolio to compete against this new ETF to see how "old school" stocks do in comparison. Companies in our index will include: (updated names as of 8/29/16)
We have the performance summary running (daily and since inception of 5/6/16) - DHOCI vs. Millennials ETF Battle
---
CRYPTO LIMERICKS
JCD Score ()
FED LIMERICKS
JCD Score ()
---
See this week's stock picks HERE
---
Follow John C. Dvorak on Twitter
Follow Andrew Horowitz on Twitter
---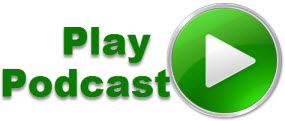 Podcast: Play in new window | Download (Duration: 1:03:41 — 58.6MB)
Subscribe: RSS