– Egotistical Narcissists as as the the Stupidity Police are not doing their job.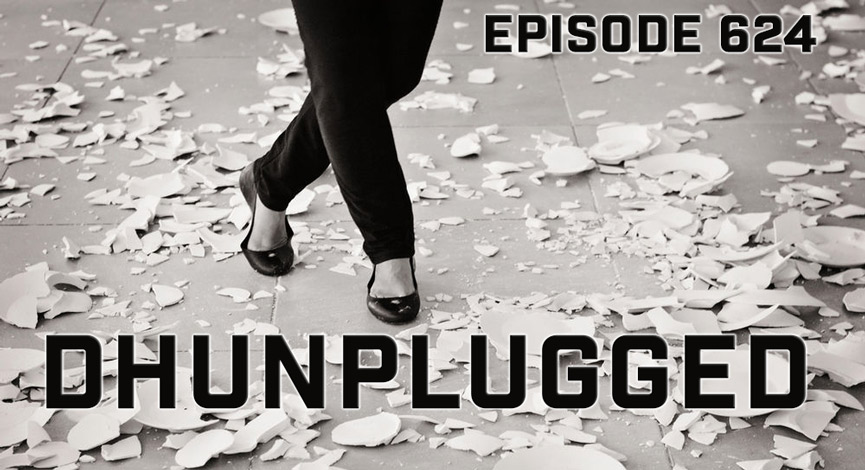 Chinese living in ROTTING properties
Some amazing technicals – historic in fact. WOW!
The lowdown on Pumpkin Spice latte.. Big Business!
PLUS we are now on Spotify and Amazon Music/Podcasts!
---
Click HERE for Show Notes and Links
DHUnplugged is now streaming live - with listener chat. Click on link on the right sidebar.
---
Love the Show? Then how about a Donation?
---
Follow John C. Dvorak on Twitter
Follow Andrew Horowitz on Twitter
Warm Up
- Egotistical Narcissists
- The Stupidity Police are not doing their job
- Chinese living in ROTTING properties
- We have another FRAMEWORK
- Sending Kamala to the DMZ line

Market Update
- B A D - Things are starting to break
- Confidence lost as things are breaking (Currencies)
---- Fed needs to chill - and I have a few tings to say..
- China opening up Macau (Casino stocks fly)
- Technical indicators!!!!!!!!!!!!!!!!!!!!!!
NEXT WEEK - YOM KIPPUR - NO SHOW
Rate Update
- High grade money markets >2.4%
- 2 year muni bond >2.5%   3.5%
- 12 month treasury >4.3%
- 10-year taps 4% today
- 1 year CD > 3.5%
JCD
- FYI - DJIA @ 30,706      29,500    29,134!!!!
Tropical Storm/Hurricane
- Storm looks nasty - in the middle of some of the bans right now
Technical as of Monday Morning (Charts)
- Some very severe oversold conditions
- KRI (-7) - only seen one time in recent history and that was 12/24/2019 when market bottomed
- RSI all over sold
- McClellan - LOW (-400)
- Spearman LOW (-98)
- 11 New 52 week highs -(most inverse ETFs)
- VIX >30
- 447  SP500 below 200 DMA
Boneheads
- Huge tax cuts in the UK apparently decided on overnight and the approval of massive debt issuance.
- Do we miss Boris Johnson Yet?
- More things breaking
More on Brit Pound
- That currency move is NOT normal and should give a cold-water-slap-upside-the-head-punch-in-the-mouth wake-up call to Team Powell.
- The moves that they are making and the hard line they are shaking is a bit over the top.
- Unfortunately they have a much bigger regard for themselves than then should.
- In fact, it appears that Team Powell is made up a gaggle of egocentric narcissists that need to come down off their collective perch's and take a look at what is really going on and why we are seeing historic moves in some financial markets.
Sending Kamala
- Vice President Kamala Harris will visit the Demilitarized Zone (DMZ) separating the Koreas on Thursday in a bid to show Washington's commitment to the South's security
- The DMZ visit will underscore the strength of the alliance between Seoul and Washington "in the face of any threats posed" by North Korea
- Does not seem like a show of strength
FEELINGS ON THE FED (Not due to markets, due to policy)
- A bunch of  two-toned, zebra headed, slime-coated, pimple-farming, paramecium brain, munching-on-their-own-mucus, all suffering from PETER PAN? ENVY!!!  AND -  lewd, crude, rude, bag of pre-chewed food, dudes! Lying, crying, spying, prying ultra-pigs!   (From the movie Pan - Robin William)
China - Rotting
- A movement of home buyers around China who have moved into what they call "rotting" apartments, either to pressure developers and authorities to complete them or out of financial necessity.
- Shanghai E-House Real Estate Research Institute estimated in July that stalled projects accounted for 3.85% of China's housing market in the first half of 2022, equivalent to an area of 231 million square metres.
Can't Even
- Pumpkin spice latte (PSL)
-  PSL industry was worth >$500 million -
- Starbucks has sold more than 600 million since inception
PSA
- Don't cook your chicken in NyQuil
- FDA now warning about this new TikTok challenge
- Possible that brands are behind this insanity?
- A number of videos challenged people to cook chicken in NyQuil, which contains acetaminophen, dextromethorphan and doxylamine, or another similar over-the-counter cough and cold medication (boiling concentrates)
- Supposedly creates hallucinations
Order Flow
- Being reported that the U.S. Securities and Exchange Commission (SEC) will stop short of banning payment-for-order-flow (PFOF).
- The SEC may still enact other changes that make the practice less profitable
- Stocks HOOD, VIRT
How Bad?
- Bonds - Worst Bond market since 1949
Framework
- U.S. House Democrats  released a framework for legislation that would restrict lawmakers and other senior government officials, including the Supreme Court, from trading in stocks.
- The bill would also restrict lawmakers' spouses and dependent children from trading stock and holding certain other investments.
- It will also require public officials to divest from such holdings or place them in a blind trust, according to the framework.
- What is the chance that this passes?
Such BS
- Under pressure to resign for declining to say whether he accepts the scientific consensus on global warming, World Bank President David Malpass said on Thursday it was clear greenhouse emissions are causing climate change and defended his record as bank chief.
- He was at panel discussion and would not answer about whether fossil fuels warmed the planet
A Mystery!
- European countries on Tuesday scrambled to investigate unexplained leaks in two Russian gas pipelines running under the Baltic Sea near Sweden and Denmark
- Sweden's Maritime Authority issued a warning about two leaks in the Nord Stream 1 pipeline, shortly after a leak on the nearby Nord Stream 2 pipeline was discovered that had prompted Denmark to restrict shipping in a five nautical mile radius.
- Perhaps another shutdown?
FlashBack
- Remember the New Jersey Diner? Publicly traded and worth $100 million (one store)
- Three people involved with a $100 million public company built around a single New Jersey deli were charged with market manipulation.
- Federal prosecutors on Monday accused James T. Patten, Peter L. Coker Sr. and Peter L. Coker Jr. of artificially inflating the price of two companies through manipulative trading.
This is Interesting
- Remote Work Drove Over 60% of House-Price Surge, Fed Study Finds
- The shift to working from home drove more than half of the increase in house and rent prices during the pandemic and will likely drive up costs and inflation going forward as the shift becomes permanent
- This needs to be discussed - new inflation calculation coming? How do we account for this phenom?
Sound Familiar?
- The European Commission urged the new Italian government to stick to reform plans as it cleared the way on Tuesday for the payment of an additional 21 billion euros
- The Commission said Italy had met a series of 45 landmarks and targets in reform of areas such as public employment, procurement, tax administration, teaching and healthcare to qualify for another part of a 192 billion euro program.
Wall Street Shakedown
- The SEC announces charges against 15 broker-dealers and one affiliated investment adviser for widespread and longstanding failures by the firms and their employees to maintain and preserve electronic communications. The firms admitted the facts set forth in their respective SEC orders, acknowledged that their conduct violated recordkeeping provisions, agreed to pay combined penalties of more than $1.1 billion, and have begun implementing improvements to their compliance policies and procedures to settle these matters.
- The following eight firms (and five affiliates) have agreed to pay penalties of $125 mln each: Barclays Capital; BofA Securities (BAC); Citigroup (C); Credit Suisse (CS); Deutsche Bank (DB); Goldman Sachs (GS); Morgan Stanley (MS); and UBS Securities (UBS).
- The following two firms have agreed to pay penalties of $50 mln each: Jefferies (JEF); and Nomura Securities. Cantor Fitzgerald has agreed to pay a $10 mln penalty.
---
420 Stocks ...

Stocks to watch: CGC, STZ, TLRY, CRON, MJ, NBEV
---
Love the Show? Then how about a Donation?
---
*** NEW INTERACTIVE CHARTS ***
Winners will be getting great stuff like the new DHUnplugged Shirts (Designed by Jimbo) -
PLUS a one-of-a-kind DHUnplugged CTP Winner's certificate..

CLICK HERE FOR MORE CHARTS ON TRADING VIEW
---
UPDATE - NEW ETF - Global X Millennials Thematic ETF Challenge!
The top holdings of Global X Millennials Thematic ETF (MILN) include stocks many investors would expect, such as Facebook, LinkedIn and Amazon, which take advantage of the tech tendencies of millennials. But some names might be more surprising like real estate investment trusts AvalonBay Communities and Equity Residential, and Home Depot, which could benefit from millennials moving out of the home of their parents.
We are creating the DH Old Codger Index Portfolio to compete against this new ETF to see how "old school" stocks do in comparison. Companies in our index will include: (updated names as of 8/29/16)
We have the performance summary running (daily and since inception of 5/6/16) - DHOCI vs. Millennials ETF Battle
---
CRYPTO LIMERICKS
JCD Score ()
FED LIMERICKS
JCD Score ()
---
See this week's stock picks HERE
---
Follow John C. Dvorak on Twitter
Follow Andrew Horowitz on Twitter
---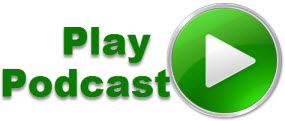 Podcast: Play in new window | Download (Duration: 1:03:33 — 58.5MB)
Subscribe: RSS