Auntie Em! It's a twister! Rate hikes that is – everyone is getting hysterical.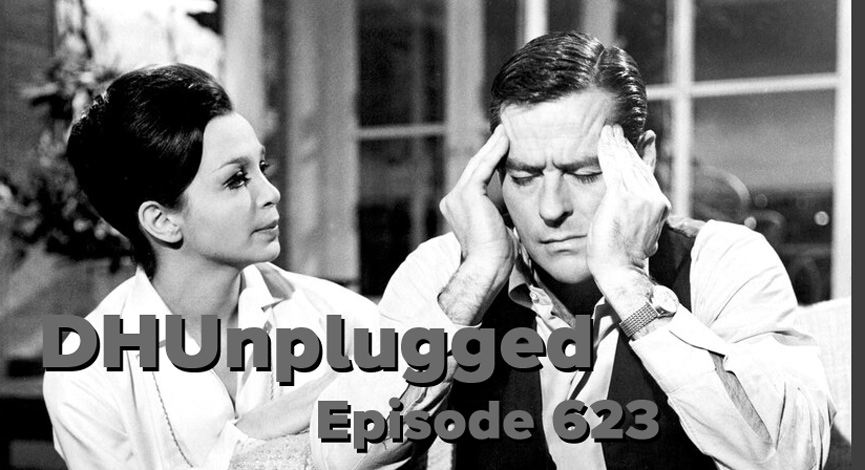 FedEx puts a crimp in the outlook.
Stranger Danger – new Monkeypox advice in China
PLUS we are now on Spotify and Amazon Music/Podcasts!
---
Click HERE for Show Notes and Links
DHUnplugged is now streaming live - with listener chat. Click on link on the right sidebar.
---
Love the Show? Then how about a Donation?
---
Follow John C. Dvorak on Twitter
Follow Andrew Horowitz on Twitter
Warm Up
- So Sorry - The Killers concert update
- Biden making some big announcements
- Announcing the winner of the CTP for Bed bath and Beyond
- Stranger Danger
- FedEx Warning shakes markets
- New sport? Nose Biting?
---- Has done something no one has ever done before!

Market Update
- Big day coming - Fed Rate Decision
- UGLY week - CPI (Inflation) ruined the party
--- 5.5% DOWN for NASDAQ last Tuesday. Markets off big last week
- Oil dropping on concerns that China COVID -ZERO and global slowdown
- Goldman Cutting US Growth Forecast
RATE HYSTERIA!
- 2PM, 2:30PM - Wednesday
- 20% probability of 1% and 100% of 75%|
- 10Yr spiked again - now over the top of June peak
- - Seems that markets and news hysterical - yet inflation peaking.....
- If any slight layoff by Powell , markets going to gush higher (at least temporarily)
- - Seems like 0.75% priced in - so not sure where we are going from here (pundits again looking for downside after they switched recently)
Rate Update
- High grade money markets >2%
- 2 year muni bond >2.5%
- 12 month treasury >4%
- 1 year CD > 2.7%
JCD
- FYI - DJIA @ 30,706
President Biden - Declaration!
- The Pandemic Is Over!
--- "We still have a problem with COVID. We're still doing a lotta work on it. But the pandemic is over. If you notice, no one's wearing masks. Everybody seems to be in pretty good shape. And so I think it's changing."
- Doesn't the WHO have the responsibility of declaring?
Biden Again -
- Inflation just moved up an inch in the last reading
- Trying his best to tamp down the concerns out there
- Biden team out if force on the idea that gas and oil prices are down big - talking it up
- Oil and gas are all about China - not US
Biden - So happy - Gas prices plummeting
Maybe not so Happy
- US household net worth declined in the second quarter by the most on record as aggressive action by the Fed to tame rapid inflation sent stocks plunging
MonekeyPox Back in the News
- Seems that spread in Europe is slowing down significantly
- China gets first case and now they are saying: Don't touch foreigners to reduce monkeypox risk
- "To prevent possible monkeypox infection and as part of our healthy lifestyle, it is recommended that 1) you do not have direct skin-to-skin contact with foreigners," Wu Zunyou, chief epidemiologist at the China Center for Disease Control and Prevention posted on his official Weibo page on Saturday.
- 2) Wu also called for people to avoid such contact with people who have been abroad within the past three weeks as well as all "strangers", as he cautioned vigilance. (STRANGER DANGER)
What is Up ? FedEx Warning
- FedEx on Thursday withdrew its full-year guidance and announced significant cost-cutting measures following what it called softness in global volume of shipments.
- "Global volumes declined as macroeconomic trends significantly worsened later in the quarter, both internationally and in the U.S.," CEO Raj Subramaniam said in the release. "While this performance is disappointing, we are aggressively accelerating cost reduction efforts."
- Earnings per share: $3.44, adjusted vs. $5.14 expected   -  - - --   Revenue: $23.2 billion vs. $23.59 billion expected
- Prompted in interview with Cramer: Is the economy headed for Worldwide recession???
------- "I think so," Subramaniam said. "These numbers, they don't portend well." "We are a reflection of everybody else's business, especially the high-value economy in the world,"
- The company cited specific weakness in Asia as well as challenges to service in Europe for its underperformance in the first quarter.
- - Stock was down 24% on this news - one of worst days in Fedex history
Overseas - Real Estate
- In the June quarter the average dwelling prices fell 2% across Australia.
- In New South Wales they fell 3.8% while in Queensland prices were mostly flat. South Australia on the other hand saw a solid 3.6% growth
- Since the middle of 2020 residential prices have on average risen 28.4%, while at the same time wages have risen just 2.9%.
- Since 2012 average household disposable income has risen 30%, while property prices have risen 82%
More Australia Housing
- Australian Governor of Australia Reserve Bank
- "Estimates suggest the net effect is that mortgage payments for new buyers would be higher for about two years as a result of higher interest rates," said Kearns.
- READ SLOWLY -  - "But after that, the declines in housing prices and mortgage size begin to dominate," he added. "It suggests that because higher interest rates reduce housing prices and so mortgage sizes, mortgage payments for new borrowers could ultimately be lower than if interest rates had not increased."
When do we all realize that governments are all about Real Estate and Oil/Energy???
China Housing
- China injecting $$$$ into construction projects to help boost domestic consumption.
- Meanwhile: prices extended their year-on-year contraction for the fourth month in August, with prices last month falling 1.3%, the fastest annual pace in seven years, and suggesting longer-term homebuyer aversion.
- Authorities have taken steps to prop up the sector this year, including relaxations on home purchases, smaller downpayments, cuts in mortgage interest rates, and a bigger reduction in the selling price of homes
US GDP Outlook
- Goldman Sachs Group Inc. cut its US economic growth estimates for 2023 after recently boosting its predictions for Federal Reserve interest rate hikes.
- US gross domestic product will increase 1.1% in 2023, economists including Jan Hatzius wrote in a note Friday, compared with a forecast of 1.5% previously. The projection for 2022 was left unchanged at 0%.
- Goldman raised its federal funds rate forecast by 75 basis points over the last two weeks for a terminal rate forecast of 4% to 4.25% by the end of 2022.
- Goldman also raised forecasts for the unemployment rate to reflect the lower growth, saying it will be about 3.7% by end-2022, compared with a call for 3.6% previously. It will rise to 4.1% by the end of 2023 versus 3.8% previously, and to 4.2% by end-2024 compared with a prior estimate of 4%.
More Bad
- Ford Motor on Monday warned investors that the company expects to incur $1 billion more in costs than previously expected during the third quarter due to supply chain issues.
- The company, however, said it still expects 2022 adjusted earnings before interest and taxes of between $11.5 billion to $12.5 billion, but said the supply chain problems have resulted in parts shortages affecting roughly 40,000 to 45,000 vehicles that haven't been able to reach dealers.
Crypto
- The Ethereum blockchain has undergone a major software upgrade, drastically reducing its energy usage
- The new system will use 99.95% less energy, according to the Ethereum Foundation. The upgrade, which changes how transactions occur and how ether tokens are created, could give Ethereum a major advantage as it seeks to surpass rival blockchain bitcoin
- With the software upgrade, Ethereum has moved from a "proof of work" system, in which energy-hungry computers validate transactions by solving complex maths problems, to a "proof of stake" system, where individuals and companies act as validators, using their ether as collateral, to win newly created tokens
- Not same power usage - possible NVDA as less need for powerful GPUs ?
Playing Defense
- Adobe Inc said it would buy online design startup Figma for about $20 billion to expand its portfolio of collaboration-focused platforms geared for the hybrid-work era.
- FIGMA has $400 million  in annual revenue.
--- ADBE investors not pleased (Stock was down 15% in reaction)
What ??
- The British pound dropped below $1.14 for the first time since 1985 as a combination of dollar strength and recession warnings weighed on the U.K.'s currency.
- The World Bank on Thursday warned of a global recession in 2023 and said central bank hiking may not be enough to bring down inflation.
More Currency
- Intervention Time - Japan
- It is more than a decade since Japan intervened directly in the foreign exchange market and more than two decades since it intervened to support its currency , which it last did during the Asian financial crisis of 1997 to 1998.
Fake Meat Side effect?
- Beyond Meat COO Doug Ramsey arrested for allegedly biting man's nose after Arkansas college football game
- Ramsey, 53, was charged with terroristic threatening and third-degree battery and booked in the Washington County jail on Saturday evening.
- Ramsey allegedly punched through the back windshield of a Subaru after it made contact with the front tire of Ramsey's car. The Subaru owner then got out of his car, and Ramsey allegedly started punching him and bit his nose, "ripping the flesh on the tip of the nose," according to the report. The victim and a witness also alleged that Ramsey told the Subaru owner he would kill him.
One More For The Road
- European factories are shutting down lines due to high electricity bills
- Will have to get more info on this as it developes
---
420 Stocks ...

Stocks to watch: CGC, STZ, TLRY, CRON, MJ, NBEV
---
Love the Show? Then how about a Donation?
---
*** NEW INTERACTIVE CHARTS ***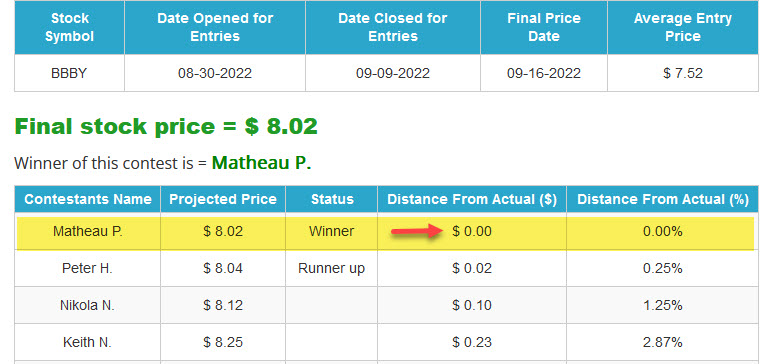 Winners will be getting great stuff like the new DHUnplugged Shirts (Designed by Jimbo) -
PLUS a one-of-a-kind DHUnplugged CTP Winner's certificate..

CLICK HERE FOR MORE CHARTS ON TRADING VIEW
---
UPDATE - NEW ETF - Global X Millennials Thematic ETF Challenge!
The top holdings of Global X Millennials Thematic ETF (MILN) include stocks many investors would expect, such as Facebook, LinkedIn and Amazon, which take advantage of the tech tendencies of millennials. But some names might be more surprising like real estate investment trusts AvalonBay Communities and Equity Residential, and Home Depot, which could benefit from millennials moving out of the home of their parents.
We are creating the DH Old Codger Index Portfolio to compete against this new ETF to see how "old school" stocks do in comparison. Companies in our index will include: (updated names as of 8/29/16)
We have the performance summary running (daily and since inception of 5/6/16) - DHOCI vs. Millennials ETF Battle
---
CRYPTO LIMERICKS
JCD Score ()
FED LIMERICKS
JCD Score ()
---
See this week's stock picks HERE
---
Follow John C. Dvorak on Twitter
Follow Andrew Horowitz on Twitter
---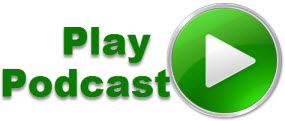 Podcast: Play in new window | Download (Duration: 1:00:54 — 56.0MB)
Subscribe: RSS