Put away the white pants – box up the white shoes – summer is over.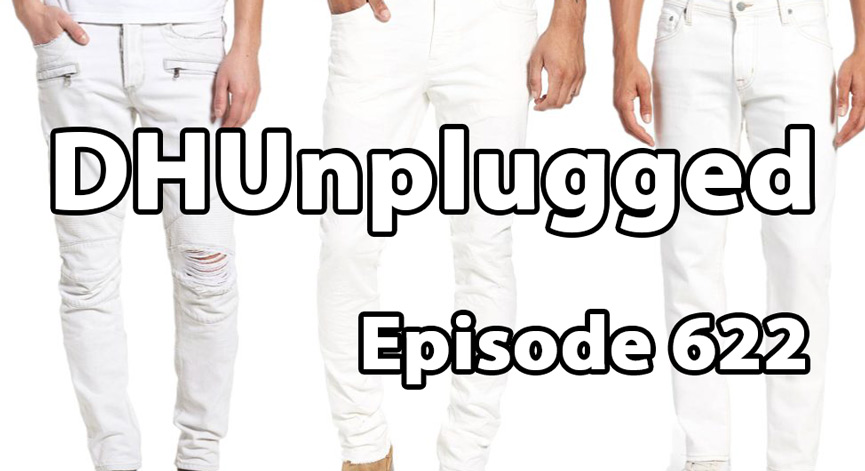 Deeply Oversold – Quick bounce potential is high (Happened last week and today already 3 times)
New study on talking to plants
PLUS we are now on Spotify and Amazon Music/Podcasts!
---
Click HERE for Show Notes and Links
DHUnplugged is now streaming live - with listener chat. Click on link on the right sidebar.
---
Love the Show? Then how about a Donation?
---
Follow John C. Dvorak on Twitter
Follow Andrew Horowitz on Twitter
Warm Up
- Back from NOLA - FSU/LSU game - unreal weekend
- Putting away the White pants and shoes - post Labor Day
- Europe is in trouble - Russia playing hardball with energy flows
- Germany rethinking Nuclear energy
- New study on talking to plants
- Reminder of CTP that is closing for entries Friday

Market Update
- Deeply Oversold - Bounce Potential High (Happened last week and today already)
--- Seems that 3.3% 10Yr is near-term cap?
- QQQ bounce from low in June to high 23%, now eroded to 8%
- Turmoil at BBBY
- China lockdowns and OPEC production cuts
- Apple Sept 7th launch event
BIG ANNOUNCEMENT - TEASE REALLY - TriggerCharts Indicators - New Distribution, New platforms..! NOW TRADINGVIEW.. Launch 1st week of September - Tradestation, eSignal, TradingView!
RSS Feed - FIXED

Yields - 10yr Treasury at June Highs - 3.342%
Market/Sectors Update
When the going get tough
- Throw out all Climate concerns
- Germany keeping 2 nuclear power plans active (Uranium URA?)
- Germany will keep two of its three remaining nuclear plants available for power production as part of a reserve scheme recommended by power transmission grid operators (TSOs) that stress-tested electricity supply
- Economy minister Robert Habeck said the risks of nuclear technology mandated holding on to the exit plan but restrictions in Russian gas deliveries justified the reserve measure.
Oil Production
- OPEC cannot seem to make up its mind - a group of some of the world's most powerful oil producers on Monday agreed on a small output cut from next month, surprising energy markets at a time of considerable turmoil.
- OPEC and non-OPEC partners, an influential energy alliance known as OPEC+, decided to cut production targets by about 100,000 barrels per day from October.
- Oil spiked then dropped after the news (Economic realities and China lockdowns)
Russia Playing Hardball
- On Friday, Russian energy supplier Gazprom said it would not resume its supply of natural gas to Germany through the key Nord Stream 1 pipeline, blaming a malfunctioning turbine.
- The euro fell below 99 cents for the first time in 20 years Monday, after Russia said it would shut off its main gas supply pipeline to Europe indefinitely.
- The EU's common currency was trading around 0.9915 versus the dollar by 1:00 p.m. London time (8:00 a.m. ET), having climbed off lows of $0.9881 hit earlier in the day.
- The dollar index, which measures the greenback against six major currencies, also breached a fresh two-decade high as the British pound slid on fears over energy supply and European economic growth.
Last Item
- Looking at European Gas prices - just to be clear
- Lower gas flows from Russia ahead of and following its February invasion of Ukraine have already pushed up European prices by nearly 400% over the past year, sending electricity costs soaring.
California Rolling Blackouts?
- Highest rates since 2020
- Potential for rotating outages to conserve
--- How does this work for Electric cars? Supposed to be cheaper alternative
China Lockdown
- Some districts of China's southern tech hub Shenzhen extended curbs on public activities, dining out and entertainment venues on Friday, but city officials stopped short of a full lockdown
- Most of Shenzhen's nearly 18 million residents are now under COVID controls amid the city's most serious outbreak since spring.
- Restrictions in the central business district of Futian and Longhua, home to a major campus of Apple iPhone assembler Foxconn, have been extended until Sunday, while residents in several areas across the city were asked to work from home if possible.
- These moves hurt global trade/oil prices and global growth outlook
- China's Chengdu lockdown is ongoing
Big Fines for Social Media
- Ireland's data privacy regulator has agreed to levy a record fine of 405 million euros ($402 million) against social network Instagram following an investigation into its handling of children's data, a spokesperson for the watchdog said.
- Appeal in progress|
- The investigation, which started in 2020, focused on child users between the ages of 13 and 17 who were allowed to operate business accounts, which facilitated the publication of the user's phone number and/or email address.
- WhatsApp was last year fined a record 225 million euros for failing to conform with EU data rules in 2018.
Update - CVS - Signify
- CVS Health Corp on Monday agreed to buy home healthcare services company Signify Health for about $8 billion in cash, a move that will enable one of the largest U.S. healthcare companies to provide further care management to patients in their homes.
BBBY Update
- Bed Bath & Beyond on Sunday confirmed that its Chief Financial Officer Gustavo Arnal died over the weekend, after police had said earlier that Arnal fell to his death.
- Arnal, 52, fell Friday afternoon from a building in downtown Manhattan, according to police. The iconic skyscraper, known locally as the "Jenga Tower" or the "Jenga Building," has more than 50 floors of uniquely stacked apartments.
- Deemed a Suicide
- Days after company announcing plans to close 150 stores of its "lower producing" namesake stores. The New Jersey-based retailer also said it would be cutting 20% of its staff and added that it had secured more than $500 million in new financing
- Plenty of other speculation related to lawsuits claiming pump/dump scheme involving Ryan Cohen and Arnal.
Economic Update
- Part of the problem is that eco data in US remains "good"
- Unemployment moves from 3.5% to 3.7%
- Avg Hourly Earnings 0.3% vs 0.4% expected
- Non-Farm payrolls +315k
- ISM Services (Non Manufacturing) 56.9 (good expansion)
- Coming Up this week - Beige Book, Initial Claims, Consumer Credit, Wholesale Inventories (light)
New Rules - Disclosure
- U.S.-listed companies will need to disclose how the pay of their top executives squares with overall company performance.
- In addition, U.S.-listed companies will have to provide a clear description of the relationship between each financial performance measure and CEO pay versus other named executives, the SEC said in its release.
- The measure will make it easier for shareholders to assess a publicly traded company's decision-making with respect to executive compensation policies--a long-recognized value to investors, SEC Chair Gary Gensler said in a statement.
- The measure comes amid a push by President Joe Biden's administration to force listed companies to review working conditions, pay equity, hiring and retention policies.
PLANTS!
- Nearly half, 48%, of people surveyed by Trees.com admitted that they talk to the leafy creatures.
- And a majority of those individuals, 62%, believe it has helped their mental health.
- The survey polled 1,250 people, asking if, why and how often they talk to their plants.
- A majority say they only talk to their houseplants. However, 62% talk to outdoor plants and 37% talk to the trees they walk by on the street.
- And over a fifth of participants, 27.67%, say they've hugged a plant and even 22.5% have kissed one.
- Horticultural therapy allows individuals to process challenges that they're facing in their own lives by shifting their focus to being in control of something that is more predictable
Apple Event (Tomorrow at 1PM ET)
- Does it matter anymore?
- In person mix with recorded  videos
---- Have not done in-person live since 2019
- Apple iPhone 14 announcement
- Watch 8
-- What will pricing look like?
-- Subscription plan for iPhone hardware?
Bonus
- E-cigarette maker Juul Labs Inc has agreed to pay $438.5 million to settle claims by 34 U.S. states and territories that it downplayed its products' risks and targeted underage buyers, several states announced Tuesday.
- As part of the settlement, Juul has agreed to refrain from some kinds of marketing, including the use of cartoons, product placement and depictions of users under 35.
---
420 Stocks ...

Stocks to watch: CGC, STZ, TLRY, CRON, MJ, NBEV
---
Love the Show? Then how about a Donation?
---
*** NEW INTERACTIVE CHARTS ***
Winners will be getting great stuff like the new DHUnplugged Shirts (Designed by Jimbo) -
PLUS a one-of-a-kind DHUnplugged CTP Winner's certificate..

CLICK HERE FOR MORE CHARTS ON TRADING VIEW
---
UPDATE - NEW ETF - Global X Millennials Thematic ETF Challenge!
The top holdings of Global X Millennials Thematic ETF (MILN) include stocks many investors would expect, such as Facebook, LinkedIn and Amazon, which take advantage of the tech tendencies of millennials. But some names might be more surprising like real estate investment trusts AvalonBay Communities and Equity Residential, and Home Depot, which could benefit from millennials moving out of the home of their parents.
We are creating the DH Old Codger Index Portfolio to compete against this new ETF to see how "old school" stocks do in comparison. Companies in our index will include: (updated names as of 8/29/16)
We have the performance summary running (daily and since inception of 5/6/16) - DHOCI vs. Millennials ETF Battle
---
CRYPTO LIMERICKS
JCD Score ()
FED LIMERICKS
JCD Score ()
---
See this week's stock picks HERE
---
Follow John C. Dvorak on Twitter
Follow Andrew Horowitz on Twitter
---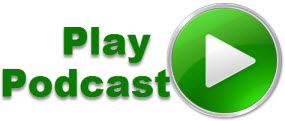 Podcast: Play in new window | Download (Duration: 1:01:01 — 56.1MB)
Subscribe: RSS