Up, Up and Away. When everyone thinks there is more downside, this happens.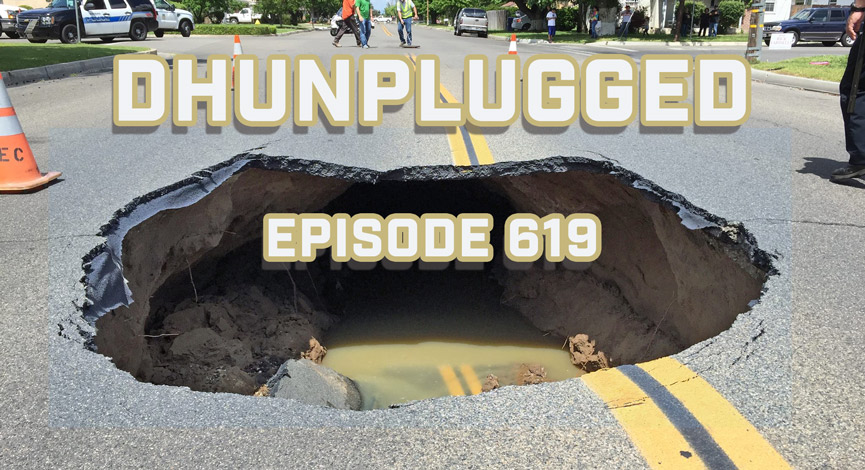 China economics are weak and probably getting weaker.
Peter Schiff and others warn about what will come next…
Dire predictions and buoyant markets – with a side of short squeeze.
PLUS we are now on Spotify and Amazon Music/Podcasts!
---
Click HERE for Show Notes and Links
DHUnplugged is now streaming live - with listener chat. Click on link on the right sidebar.
---
Love the Show? Then how about a Donation?
---
Follow John C. Dvorak on Twitter
Follow Andrew Horowitz on Twitter
Warm Up
- ESG Finally Getting a Probe
- Big Week for Retail (Earnings)
- Peloton - Restructuring and  changing prices again
- Can't keep this market down - well, at least for a while..

Market Update
- Fed continues to press for higher rates
- China issues a surprise rate cut (minor)
- The Bear Bounce? New Rally - Lows are In?
- China's Pain is Oil's Pain
- OH - The Squeeze is On! - But Still seeing Dire Warnings about what is to come...
- Musk comes Tweets he is buying.. At 8:01PM
COMING UP THIS WEEK ON TDI Podcast - Peter Schiff
Big Calls
- Peter Schiff doesn't think the Fed can beat the current inflationary pressure America is dealing with today. "Not only can't the Fed win a fight against inflation without causing a recession, it can't do so without causing a far worse financial crisis than the one we had in 2008,"
- "Worse still, a war against inflation can't be won if there are any bailouts or stimulus to ease the pain,"
Where to begin this week?https://www.dhunplugged.com/wp-content/uploads/2022/08/CAPE_20220816.jpg
Now this is interesting - Market Valuation...
The SQUEEEEEZE
- Here we go again - low-quality, High Short-interest stocks getting the love
- BBBY up 200% past couple weeks, 65% TODAY!
- Party City up 27% TODAY
- FUBOTV, Blue Apron, My Size, ThredUp, Cruise Lines (after secondary offerings), GameStop on the move too....
- What does this mean?
Markets
- So many overbought readings
- Multi-Month Highs
- Valuations?
- What is the great spirit that is moving things - why so bullish all of a sudden?
ELON!
- 8:01PM (After hours markets closed)
- - "Also, I'm buying Manchester United ur welcome"
--- Is he serious? News reports are unclear - no one knows for sure what this is all about
Earnings
- Home Depot - beats (significantly lowered expectations - low bar)
---- Earnings Growth 8% YoY, Revenue 6.5%
------Higher product prices drove average spending per transaction up more than 9%, even as customer transactions at its stores dropped 3%, helping the company record its highest ever quarterly sales and earnings.
- Walmart - same story as Home Depot (management did not downgrade any further this time)
---- Earnings - slightly lower than 1-year ago, revenue growth 8.4%
- Shoppers are shopping, looks like they are buying less higher priced products is the story
WMT Beat Lowered Earnings Estimates
Housing - Stinks
- The National Association of Home Builders/Wells Fargo Housing Market Index dropped 6 points to 49 this month, its eighth straight monthly decline.
- The index has not been in negative territory since a very brief plunge at the start of the Covid pandemic. Before that, it hadn't been negative since June 2014.
- Regionally, on a three-month moving average, builder confidence in the Northeast fell 9 points to 56, and dropped 3 points in the Midwest to 49. In the South it fell 7 points to 63, and in the West, where home prices are highest, it declined 11 points to 51.
- The biggest hurdle for buyers right now is affordability
Peleton
- Peloton Interactive Inc said on Friday it would cut jobs, shut stores and raise prices on its exercise equipment including treadmills and top-end bikes as it undertakes a company-wide revamp to shore up its revenue and improve cash flow.
- Shifting final mile delivery to third-party logistics providers will reduce per-product delivery costs by up to 50%
- The company is also raising prices of its Bike+ and Tread machines in five markets, including the United States and Canada
- The company, which lowered the prices for its products earlier this year, said it would now raise prices by $500 to $2,495 on Bike+ and by $800 to $3,495 on Tread in the United States.
More Peloton
- A U.S. judge on Thursday said Peloton Interactive Inc must face a proposed class action lawsuit accusing the bike and treadmill maker of misleading customers about the "ever-growing" size of its library of on-demand fitness classes.
- The lawsuit stemmed from Peloton's March 2019 decision to purge more than half of its estimated 12,000 on-demand classes, after music publishers sued the company for using copyrighted songs in its workout videos without proper licensing.
ESG Hoo-Hah
- US regulators are expanding their crackdown on misleading labels of investment products with a probe focused on whether managers of funds that are marketed as sustainable are trading away their right to vote on environmental, social and governance issues.
- For the past several months, Securities and Exchange Commission enforcement lawyers have been peppering firms offering ESG funds with queries, including how they lend out their shares and whether they recall them before corporate elections, according to four people with knowledge of the matter. The practice lets asset managers earn fees that benefit investors, but it can also impact the ability to cast ballots.
China - Feeling the Pain
- China's economy unexpectedly slowed in July, with activity indicators from industrial output to retail sales missing forecasts by large margins
- Industrial output grew 3.8% in July from a year earlier, after expanding 3.9% in June, data from the National Bureau of Statistics (NBS) showed on Monday. That compared with a 4.6% increase expected by analysts in a Reuters poll.
- 19% unemployment for 16-24 yr old (record high)
- Growth in factory output in July slowed to 3.8% over a year ago, down 0.1 percentage point from the previous month, according to the National Bureau of Statistics. Growth in consumer spending fell to 2.7%, down 0.4 percentage points from June.
- Sales of housing and other commercial real estate fell 28.8% from a year earlier.
- The People's Bank of China cut its rate on a one-year loan to 2.75% from 2.85% and injected an extra 400 billion yuan ($60 billion) into lending markets after growth in factory output and retail sales weakened in July and home sales fell by double digits.
More China
- PANIC!
- Mayhem unfolded in an Ikea in Shanghai as health authorities tried to lock down the store on Saturday and quarantine those on site after learning someone who had been in contact with a Covid-19 patient had visited.
- News of the flash shut down sent shoppers fleeing and screaming in an effort to get out of the building before the doors were locked, videos on social media showed.
COVID
- Britain has become the first country to approve a COVID-19 vaccine that targets both the original and Omicron variant of the virus.
- The the UK medicines regulator (MHRA) approved the so-called bivalent vaccine made by U.S. drug company Moderna as a booster for adults.
Meanwhile
- CDC changes COVID protocols in US.
Retail Earnings
- Home Depot
- Coming Up: TJX, TGT, WMT, LOWES, ROST
Where Are They Moving?
- American earnings more than $200,000 are moving to these states 2020 Study Final:
Florida: 20,263
Texas: 5,356
Arizona: 5,268
North Carolina: 4,713
South Carolina: 3,967
Tennessee: 2,743
Colorado: 2,624
Nevada: 2,331
Idaho: 2,055
Utah: 1,503
Jaime Dimon - Walking It Back - Still Unhappy
- Dimon reportedly said on a client call last week that the economy was "strong" but "storm clouds" were on the horizon, including federal monetary policies, Russia's invasion of Ukraine, and rising oil prices. (Better than a Hurricane!)
- "Consumers' balance sheets are in good shape," he said. "Businesses are equally in good shape. When you forecast, you have to think differently. It is a bad mistake to say, 'Here is my single-point forecast.'"
- Dimon has estimated the chances of a "soft landing" to be about 10% and the probability of a "harder landing" or "mild recession" to be closer to 20 to 30%. He also reportedly estimated a 20- to 30% chance of a "harder recession" and a 20- to 30% chance of "something worse."
The Concorde II? Here comes BOOM
- Concorde retired in 2003 (Cruised at Mach 2.04)
- Overture will run on 100% sustainable aviation fuel (SAF) as it flies at Mach 1.7 over the ocean, shuttling between 68-80 passengers up to nearly 5,000 miles.
- So far, Boom says two airlines and the United States Air Force have signed on to purchase Overture airlines.
- United Airlines says it will buy 15 aircraft once safety, operating and safety requirements are met, with options to purchase 35 more. (Mach 1.7)
- NYC to London - 3 hours
- Los Angeles to Sydney - 8 hours
- Seattle to Tokyo - 4.5 hours
Drugs
- Drugmakers are launching new medicines at record-high prices this year, a Reuters analysis has found, highlighting their pricing power even as Congress moves to cut the $500 billion-plus annual bill for prescription drugs in the United States.
- The median annual price of 13 novel drugs approved for chronic conditions by the U.S. Food and Drug Administration so far this year is $257,000, Reuters found.
Big Question:::::
- Bear Market Bounce or New Bull Market?
- DJIA off 7% YTD, NASDAQ off 16%
- UP FROM LOWS DJIA   15%  NASDAQ +25%    (Over 60 day Period)
Inflation Reduction Act
- Will it help fight inflation? If so -= estimate on how long it will take?
- YEARS AND YEARS!
---
420 Stocks ...

Stocks to watch: CGC, STZ, TLRY, CRON, MJ, NBEV
---
Love the Show? Then how about a Donation?
---

*** NEW INTERACTIVE CHARTS ***
Winners will be getting great stuff like the new DHUnplugged Shirts (Designed by Jimbo) -
PLUS a one-of-a-kind DHUnplugged CTP Winner's certificate..

CLICK HERE FOR MORE CHARTS ON TRADING VIEW
---
UPDATE - NEW ETF - Global X Millennials Thematic ETF Challenge!
The top holdings of Global X Millennials Thematic ETF (MILN) include stocks many investors would expect, such as Facebook, LinkedIn and Amazon, which take advantage of the tech tendencies of millennials. But some names might be more surprising like real estate investment trusts AvalonBay Communities and Equity Residential, and Home Depot, which could benefit from millennials moving out of the home of their parents.
We are creating the DH Old Codger Index Portfolio to compete against this new ETF to see how "old school" stocks do in comparison. Companies in our index will include: (updated names as of 8/29/16)
We have the performance summary running (daily and since inception of 5/6/16) - DHOCI vs. Millennials ETF Battle
---
CRYPTO LIMERICKS
JCD Score ()
FED LIMERICKS
JCD Score ()
---
See this week's stock picks HERE
---
Follow John C. Dvorak on Twitter
Follow Andrew Horowitz on Twitter
---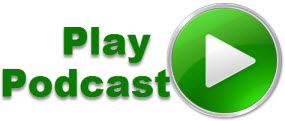 Podcast: Play in new window | Download (Duration: 59:34 — 54.8MB)
Subscribe: RSS