Markets just don't know how to read the current backdrop – so many crosscurrents.
Fed speakers continue to press on with their high hopes for higher rates – walking it back
Buyback frenzy coming?
Softbank – horrible, simply horrible.
PLUS we are now on Spotify and Amazon Music/Podcasts!
---
Click HERE for Show Notes and Links
DHUnplugged is now streaming live - with listener chat. Click on link on the right sidebar.
---
Love the Show? Then how about a Donation?
---
Follow John C. Dvorak on Twitter
Follow Andrew Horowitz on Twitter
Warm Up
- 8/8 - Happy Anniversary Mimi!
- How You Like a Nice Warm Short Squeeze?
---- Highest Short Interest Getting BID BIGLY |
- OLD MEME Stocks on fire - then cool off
- Big YUGE moves on last week's picks
- Recession? Employment Says: We Ain't Got No Stinking Recession

Market Update
- Credit Expanding - eating through savings?
- Charts making the rounds....
- CPI coming Wednesday, PPI Thursday
- Amazon acquiring this company - need delve deep
- An interesting acquisition announcement today..
- Layoffs in Techland AND expense cuts
Employment
- HOT!
- 500k+ added to the payrolls.
- 3.5% Unemp Rate
- Average Hourly Earnings +5% !
Post Employment Numbers - WALK IT BACK
- FED parade of backwalkers continue - that is what they are Backward Walkers
- Federal Reserve Governor Michelle Bowman said Saturday she supports the central bank's recent big interest rate increases and thinks they are likely to continue until inflation is subdued.
-- "My view is that similarly sized increases should be on the table until we see inflation declining in a consistent, meaningful, and lasting way"
---- Very consistent with all of the other Backward-Walking Fed speakers
Spending Bill
-  Summary: The climate, healthcare and tax bill passed by the U.S. Senate over the weekend could shave corporate earnings slightly and make companies pull forward their share repurchase plans, while giving a boost to some sectors like electric vehicle makers, biofuel and solar energy
- The $430 billion Inflation Reduction Act bill would impose a new excise tax on stock buybacks and a minimum 15% tax on corporations.
- "The number one thing that stands out is that you're going to see an acceleration of buybacks before the end of this year," said Thomas Hayes, chairman and managing member of New York-based Great Hill Capital. "Companies would rather not pay that tax ... They have this window, and you can be assured they're going to take advantage of it."
Pfizer - New Income Source
- Pfizer Inc will buy blood disorder drugmaker Global Blood Therapeutics in a $5.4 billion deal, as it looks to boost its pipeline to combat a potential slowdown in COVID product demand that analysts anticipate from falling cases.
- GBT makes Oxbryta which was first approved in 2019 to treat sickle cell disease among patients aged 12 years or older.
- Sickle Cell
Tech layoffs
- Several companies have either discussed layoffs or stop hire mandates
- Microsoft is asking managers to reduce employee expenses on business travel and outside training, according to WSJ
Credit Card Debt
- Americans have opened 233 million credit card accounts since April, the largest increase since 2008.
- Credit card debt is up 13% since April, the largest increase since 2001.
- Total credit card debt is set to cross $1 trillion for the first time ever.
- "Is the bubble is expanding?" - The Kobeissi Letter
HOT Chart - Everyone is doing these....
- Comparing 2006-2009 to today (markets)
Another one....
Berkshire - good and bad
- Operating earnings - It marked a 38.8% increase from the same quarter a year ago.
- However, the company posted a $53 billion loss on its investments during the quarter.
----- Buffet again asked investors to not focus on the quarterly fluctuations in its equity investments.
- - "The amount of investment gains/losses in any given quarter is usually meaningless and delivers figures for net earnings per share that can be extremely misleading to investors who have little or no knowledge of accounting rules," Berkshire said in a statement.
- Berkshire said it spent approximately $1 billion in share repurchases during the second quarter, bringing the six-month total to $4.2 billion.
ELON - Still in the news
- Elon Musk on Saturday challenged Twitter Inc Chief Executive Officer Parag Agrawal to a public debate about the percentage of bots on the social media platform.
- Uhhhhh - isn't that what is going on?
- "Let him prove to the public that Twitter has <5% fake or spam daily users!," Musk said in a tweet.
- Big issue moving forward is wheter the banks will fund this deal.
--- If they do fund, way overpriced. If they do not fund - back dealings and other companies may look elsewhere for deal funding.
Amazon - BUYING - Spying?
- Amazon is acquiring iRobot for $61 a share, an all-cash deal that values the Roomba maker at $1.7 billion, the companies announced Friday.
- Interesting acquisition - perhaps one of the bigger sellers on Amazon
- HOWEVER - some discussion about they real reason that they are buying this company is so that they can MAP YOUR HOUSE
- Amazon with Alexa, Ring and Eero is already in American homes. Adding iRobot's mapping technology will further its understanding of what takes place in those households.
- A Bloomberg article suggests that Amazon may seek  to monetize the data to sell to marketers. "The size of your house is a pretty good proxy for your wealth. A floor covered in toys means you likely have kids. A household without much furniture is a household to which you can try to sell more furniture. This is all useful intel for a company such as Amazon which, you may have noticed, is in the business of selling stuff."
More Amazon
-- The Lollipop Hustle
- Dum-Dums (Spangler Candy Company) cheaper on Amazon through 3rd party than direct.
---- DIVERTING (Getting order, buy from other outlets and have it shipped directly)
--- SO, if products can be purchased somewhere at lover price - why is this a problem? Isn't this the whole point of the 3rd parties?
-------- IF you do not want your products sold for less, don't sell them for less to others.
From MonkeyPox to Polio??
- Hundreds of other people could have polio after an adult in a suburb of New York City caught the virus and suffered paralysis last month, the state's top health official said this week.
- New York State Health Commissioner Mary Bassett warned that the confirmed polio case in an unvaccinated adult, coupled with the detection of the virus in sewage outside the nation's largest city could, indicate a bigger outbreak is underway.
------ Can we discuss sewage testing?
- The U.S. was declared polio free in 1979 and a case had not originated in the country since then, but travelers have occasionally brought the virus into the U.S., according to the Centers for Disease Control and Prevention.
Some earnings news
- Upstart misses by $0.07, misses on revs; guides Q3 EPS below consensus, revs below consensus
--- Previously guided down last month and already leaking
- Nvidia - Pre-announced ahead of 8/24 earnings - warned its Q2 revenue will be $6.7 billion versus its prior outlook of $8.10 billion due primarily to a lower sell-in of gaming products.
Lemonade from Lemons
- French drought creating a big win for SALT Farmers
- Guerande's snow-white Fleur de Sel ('flower of salt'), which crystallizes on the water's surface, is one of the finer salts on world markets, retailing in the United States at over $100 a kilogram ($40 per pound)
- Fleur de sel or flor de sal is a salt that forms as a thin, delicate crust on the surface of seawater as it evaporates. Fleur de sel has been collected since ancient times, and was traditionally used as a purgative and salve. It is now used as a finishing salt to flavor and garnish food
Deal Time
- AppLovin has submitted a compelling non-binding proposal to the Board of Directors of Unity Software (U) to combine AppLovin with Unity in a transaction where each outstanding share of Unity common stock would be exchanged for 1.152 shares of AppLovin Class A voting common stock and 0.314 shares of AppLovin Class C non-voting common stock.
- Could be some anti-trust and it is an all stock deal
- Has not been agreed to yet by both parties
- Would expect Unity to want more - but Applovin pockets not too deep
Crytpo - Hack Attack
- Thieves stole an estimated $190 million from U.S. crypto firm Nomad last week.
- It was the seventh hack of 2022 to target an increasingly important cog in the crypto machine: Blockchain "bridges" - strings of code that help move crypto coins between different applications.
- So far this year, hackers have stolen crypto worth some $1.2 billion from bridges
- Perhaps start with solid code/hack proof and then build the bridge (seems like bridge built from top down)
Softbank - Vision Fund
- Losing all sorts of money
- In fact - largest loss ever.
- SoftBank's quarterly losses, worth around 3.2 trillion yen ($24.5 billion), were its largest in history - took back almost all gains made since 2017
---
420 Stocks ...

Stocks to watch: CGC, STZ, TLRY, CRON, MJ, NBEV
---
Love the Show? Then how about a Donation?
---
*** NEW INTERACTIVE CHARTS ***
Winners will be getting great stuff like the new DHUnplugged Shirts (Designed by Jimbo) -
PLUS a one-of-a-kind DHUnplugged CTP Winner's certificate..

CLICK HERE FOR MORE CHARTS ON TRADING VIEW
---
UPDATE - NEW ETF - Global X Millennials Thematic ETF Challenge!
The top holdings of Global X Millennials Thematic ETF (MILN) include stocks many investors would expect, such as Facebook, LinkedIn and Amazon, which take advantage of the tech tendencies of millennials. But some names might be more surprising like real estate investment trusts AvalonBay Communities and Equity Residential, and Home Depot, which could benefit from millennials moving out of the home of their parents.
We are creating the DH Old Codger Index Portfolio to compete against this new ETF to see how "old school" stocks do in comparison. Companies in our index will include: (updated names as of 8/29/16)
We have the performance summary running (daily and since inception of 5/6/16) - DHOCI vs. Millennials ETF Battle
---
CRYPTO LIMERICKS
JCD Score ()
FED LIMERICKS
JCD Score ()
---
See this week's stock picks HERE
---
Follow John C. Dvorak on Twitter
Follow Andrew Horowitz on Twitter
---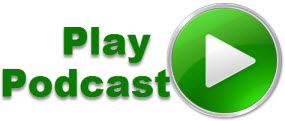 Podcast: Play in new window | Download (Duration: 56:24 — 51.9MB)
Subscribe: RSS