Markets are getting a bit crazy to the upside now… Clearly the short squeeze gang is on the prowl.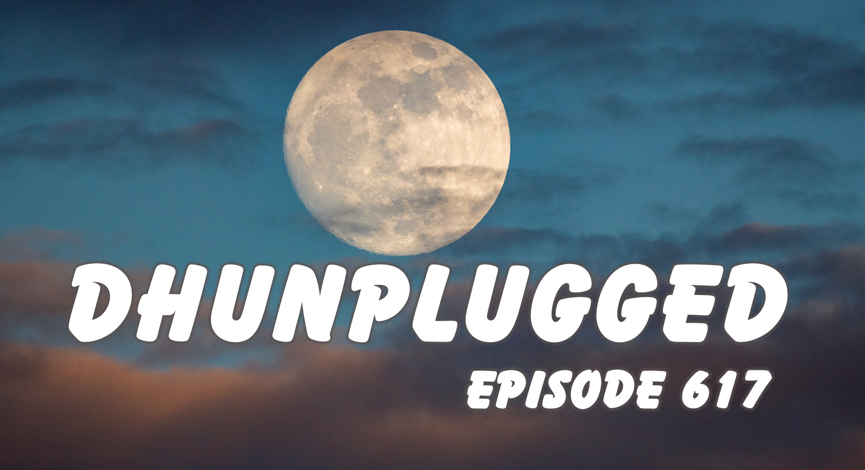 Bifurcation – rates separating from inflation concerns.
Global economies are getting worse as higher costs are really crimping consumers. A hard look at what is happening around the world.
PLUS we are now on Spotify and Amazon Music/Podcasts!
---
Click HERE for Show Notes and Links
DHUnplugged is now streaming live - with listener chat. Click on link on the right sidebar.
---
Love the Show? Then how about a Donation?
---
Follow John C. Dvorak on Twitter
Follow Andrew Horowitz on Twitter
Warm Up
- Biden had COVID again (How does that happen actually?)
- Market KRI +4 (3 days with cluster formation)
- A GIGANTIC walk-back by the Fed
- More earnings this week - winners and losers
- STONKS - Say it ... STONKS

Market Update
- JUMPIN' July - big finish|
- On not so great news... GDP -0.9% - back to back negative quarters.
- China looking bleak - could mean more stimulative measures?
- Hong Kong GDP shrank
- German manufacturing - you guessed it....
- Home prices in Australia - whooops...
----- Fed walking it back - sending out the DOVES to speak HAWKISH
Weird Chart - Odd Curve
ABOVE - WHY?
- Expectations are that we are near or in a recession
- Further expectations that the Fed will raise then have to cut - sometime perhaps in 2023
- Bond being bought - Recession fears outweigh rate hike fears
- US still bringing in foreign money (safety play)
- NO CONFIDENCE IN ADMINISTRATION
Let's look at Global ECO
- Hong Kong's economy contracted 1.4% in the second quarter from the same period a year earlier, advance government data showed on Monday, as exports and investments remained sluggish, and COVID-19 weighed on a wide range of economic activity.
- Germany's manufacturing sector contracted in July for the first time in over two years, hurt by a deepening slump in new orders that darkens the outlook for Europe's largest economy
- - - S&P Global's final Purchasing Managers' Index (PMI) for manufacturing, which accounts for about a fifth of Germany's economy, fell to 49.3 from 52.0 in June
- Australian home prices slid for a third month in July and the pace quickened as Sydney suffered its worst decline in almost 40 years amid rising borrowing costs and a cost-of-living crisis. (Prices were still 8.0% higher for the year reflecting huge gains made over 2021 and early 2022.)
- China's factory activity contracted unexpectedly in July after bouncing back from COVID-19 lockdowns in the prior month, as fresh virus flare-ups and a darkening global outlook weighed on demand, an official survey showed.
- - - The official manufacturing purchasing managers' Index (PMI) stood at 49 in July, down from 50.2 in June, the National Bureau of Statistics (NBS) said on Sunday.
- Pakistan imports fell by more than a third in July after a ban on non-essentials, the finance minister said on Sunday, adding the improved trade situation will reduce pressure on the struggling rupee.
- - - July imports fell to $5 billion, down 35% from June's record monthly high of $7.7 billion
-- South Korea's consumer inflation sped up to a nearly 24-year high in July
Meanwhile - US Central Bank DOVE
- Neel Kashkari, the president of the Federal Reserve Bank of Minneapolis, said the Fed had more work to do in trying to control price increases.
- "I'm surprised by markets' interpretation," Mr. Kashkari said in an interview. "The committee is united in our determination to get inflation back down to 2 percent, and I think we're going to continue to do what we need to do until we are convinced that inflation is well on its way back down to 2 percent — and we are a long way away from that."
- ALSO: Cleveland Fed President Loretta Mester (voting FOMC member) says inflation is not going to come down quickly; she is seeing "little signs" of progress on inflation; says she must see convincing evidence that inflation is coming down before stopping rate hikes
Earnings - Better than Feared
- Tech earnings boosted shares last week as they did come in better in general (some not so good)
- Amazon, Apple gave decent guidance.
- Amazon did not see any consumer slowdown (Much different than Walmart/Target)
- Match miss - down 22%
- Airbnb - decent quarter - taking down stock
- Starbucks conference call update: despite inflation, company sees no measurable reduction in consumer spending or trading down
- PayPal rocks - buyback, activist investor involved share higher
- AMD - earnings nothing too bad, but stock ran up BIG into earnings - falls after hours
Earnings Amazing!
- Exxon, Chevron - blowouts
- Posted record revenue on Friday, bolstered by surging crude oil and natural gas prices and following similar results for European giants
- Exxon outpaced its rivals with second-quarter net income of $17.9 billion, several billion dollars ahead of its previous record reached in 2012
- Exxon committed to buybacks
- Companies will now have to deal with the WINDFALL tax BS....
UBER
- Loss per share: $1.33
- Revenue: $8.07 billion vs. $7.39 billion estimated, according to a Refinitiv survey of analysts.
- Stock up 12%
Best Investment EVER!
- A single winning ticket for a Mega Millions lottery jackpot of $1.337 billion, the second-largest in U.S. history, was sold in Illinois
- The ticket was sold at the Speedway fuel and convenience store on East Touhy Avenue in Des Plaines, Illinois, a Chicago suburb.
- $780 million upfront or $42 million annually for 30 years.... WHICH??????
STONKS - ARE BACK!
- HKD - Now valued over $300 Billion (15,000% gain since IPO in mid July)
AMTD Digital Inc. designs and develops a digital platform to provide financial, media, content and marketing, and investment solutions. It offers digital banking and insurance technology platforms for consumers and small and medium-sized enterprises; and SpiderNet ecosystem, a platform to enhance their investor communication, investor relations, and corporate communication to enhance their valuation. The company's platform monitors portfolio companies, such as tracking of business and technology development, competitive landscape, latest technological trends, and economic risks, and financial analysis. The company was incorporated in 2019 and is based in Central, Hong Kong. AMTD Digital Inc. operates as a subsidiary of AMTD Group Company Limited.
AMTD - Curious Coincidence?
QUESTIONS!!!!!!!!!!
- CFO of both companies: Mr. Ho Sum Zee
- Companies related, in the ame building in Hong Kong
- What is wrong with this picture
More Stonks
- Ford Motor's stock on Monday added to its best month since the Great Recession in 2009, signaling a significant swing for the automaker this year.
- Shares of the Detroit automaker closed Monday at $15.34, up 4.4%. The gains added to the stock increasing by 31.9% in July – marking the best monthly percentage gain for Ford's shares since 127.4% in April 2009
Going APE over MonkeyPox
- Global emergency??
- The governor of the State of New York Kathy Hochul late on Friday declared an emergency in the state over the continued spread of monkeypox.
- Not really life threatening, but people are a bit burned by the last go round with a global pandemic...
- "AT-RISK" groups...
ROLEX ANYONE?
- The collapse in cryptocurrencies is easing supply of the most sought after watches on the second-hand market, depressing prices for hard-to get-Patek Philippe and Rolex models.
McFlation
- McDonald's will increase the price of its cheeseburger by 20% in Britain, in the first price hike for the popular item in 14 years as it responds to soaring inflation.
- Mc D's also raised U.S. prices by 6% last year, in line with increases at other consumer-focused companies which are facing higher inflation amid strong post-pandemic demand and supply chain disruption.
OIL/GAS/EUROPE
- Big trouble - seems like this is going to be a problem for a while
- Scratch head: how does this end?
- Crude for heat? Heating Oil? Nat Gas prices?
- COLD winter in Europe
Bad plan...
- The U.S.emergency crude oil stockpile fell by 4.6 million barrels last weekto its lowest level since May 1985, according to the Department of Energy on Monday.
- Crude held in the Strategic Petroleum Reserve (SPR) dropped to 469.9 million barrels for the week ended July 29, according to DOE data, in the smallest weekly withdrawal sinceMay. All the barrels sold during the week were sour crude oil.
- (U.S. President Joe Biden in March set a plan to release 1 million barrels per day (bpd) over six months from the SPR to tackle high fuel prices that have contributed to soaring inflation.)
When has this happened in recent time? (modern Finance?)
- Hackers drained almost $200 million in cryptocurrency from Nomad, a tool that lets users swap tokens from one blockchain to another, in yet another attack highlighting weaknesses in the decentralized finance space.
- Nomad acknowledged the exploit in a tweet late Monday.
- "We are aware of the incident involving the Nomad token bridge," the startup said. "We are currently investigating and will provide updates when we have them."
---
420 Stocks ...

Stocks to watch: CGC, STZ, TLRY, CRON, MJ, NBEV
---
Love the Show? Then how about a Donation?
---
*** NEW INTERACTIVE CHARTS ***
Winners will be getting great stuff like the new DHUnplugged Shirts (Designed by Jimbo) -
PLUS a one-of-a-kind DHUnplugged CTP Winner's certificate..

CLICK HERE FOR MORE CHARTS ON TRADING VIEW
---
UPDATE - NEW ETF - Global X Millennials Thematic ETF Challenge!
The top holdings of Global X Millennials Thematic ETF (MILN) include stocks many investors would expect, such as Facebook, LinkedIn and Amazon, which take advantage of the tech tendencies of millennials. But some names might be more surprising like real estate investment trusts AvalonBay Communities and Equity Residential, and Home Depot, which could benefit from millennials moving out of the home of their parents.
We are creating the DH Old Codger Index Portfolio to compete against this new ETF to see how "old school" stocks do in comparison. Companies in our index will include: (updated names as of 8/29/16)
We have the performance summary running (daily and since inception of 5/6/16) - DHOCI vs. Millennials ETF Battle
---
CRYPTO LIMERICKS
JCD Score ()
FED LIMERICKS
JCD Score ()
---
See this week's stock picks HERE
---
Follow John C. Dvorak on Twitter
Follow Andrew Horowitz on Twitter
---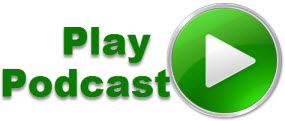 Podcast: Play in new window | Download (Duration: 59:40 — 54.9MB)
Subscribe: RSS