Another World Health Emergency.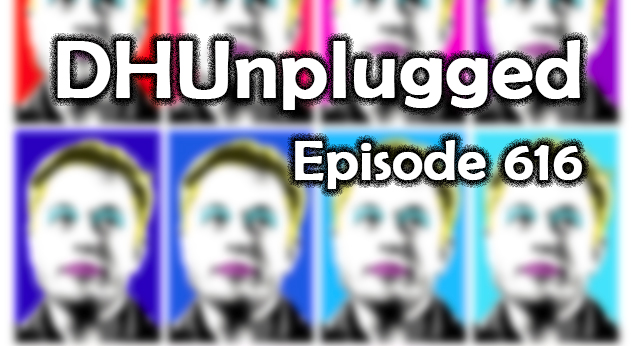 A recession by any other name.
Enough of Mr. Musk already – what else could there be anyway?
Earnings and Eco coming hot and heavy.
PLUS we are now on Spotify and Amazon Music/Podcasts!
---
Click HERE for Show Notes and Links
DHUnplugged is now streaming live - with listener chat. Click on link on the right sidebar.
---
Love the Show? Then how about a Donation?
---
Follow John C. Dvorak on Twitter
Follow Andrew Horowitz on Twitter
Warm Up
- Better vibe - markets are getting more comfortable ?
- Biden has a case of Vid
- MonkeyPox - Update from WHO
- Are we there yet - Peak Musk ?
- Recession - "Not Inevitable"
- 10yr Yield 2.78%!

Market Update
- Big week for earnings and ECO - HUGE WEEK
- Tech earnings in the spotlight - watch ad biz
- Markets having a great month - Fed tomorrow can change that - but odds are they stay the course
- IMF Downgrade and a remarkable housing number
- BIG MOVE AFTER HOURS - MSFT, GOOG Miss - but commentary about strong demand overshadows slowdown
- Chipotle moves higher on commentary about potejtial for MORE price hikes
REMEMBER: Closest to the Pin - get your entry in!!
BIG WEEK - A Really Big Week
- This week something like 40% of S&P 500 companies are going to report this week
- GDP, PCE, Durable goods, Case-Shiller, Consumer Confidence.....
Great month so far - due for a bounce from really oversold conditions
- Financials +5%, Tech +7.5%, Homebuilders +12% (even with drop in NAHB and housing market)
Consumer Disc +12%, Utilities -0.20%, Bitcoin +17% (Gold and Silver DOWN)
Rate Odds - Wednesday at 2PM
- 77.5% of a 0.75% rate hike, 22.5% for 1.00% hike - ZERO PERCENT PROBABILITY for 0.50%
Case Shiller Home Prices
- May S&P Case-Shiller Home Price Index 20.5% vs. 20.8% consensus; prior 21.2%
Not Inevitable
- Still trying to stick this down our throats
- U.S. Treasury Secretary Janet Yellen said on Sunday that U.S. economic growth is slowing and acknowledged there was the risk of a recession, but she said a downturn was not inevitable.
- U.S. Treasury Secretary Janet Yellen said on Sunday that U.S. economic growth is slowing and acknowledged there was the risk of a recession, but she said a downturn was not inevitable.
BUT:
- IMF's World Economic Outlook revised down; risks to the outlook 'overwhelmingly' to the downside
- The baseline forecast is for growth to slow from 6.1 percent last year to 3.2 percent in 2022, 0.4 percentage point lower than in the April 2022 World Economic Outlook.
- Lower growth earlier this year, reduced household purchasing power, and tighter monetary policy drove a downward revision of 1.4 percentage points in the United States.
- In China, further lockdowns and the deepening real estate crisis have led growth to be revised down by 1.1 percentage points, with major global spillovers.
- And in Europe, significant downgrades reflect spillovers from the war in Ukraine and tighter monetary policy.
- In 2023, disinflationary monetary policy is expected to bite, with global output growing by just 2.9 percent.
- The risks to the outlook are overwhelmingly tilted to the downside.
AND...............
- CNBC Fed Survey shows 55% probability of recession over the next 12 months; expects Fed to start cutting rates next year 
But, Then There is This
- White House puts out a blog - "How Do Economists Determine Whether the Economy Is in a Recession? "
- What is a recession? While some maintain that two consecutive quarters of falling real GDP constitute a recession, that is neither the official definition nor the way economists evaluate the state of the business cycle. Instead, both official determinations of recessions and economists' assessment of economic activity are based on a holistic look at the data—including the labor market, consumer and business spending, industrial production, and incomes. Based on these data, it is unlikely that the decline in GDP in the first quarter of this year—even if followed by another GDP decline in the second quarter—indicates a recession.
- Recession probabilities are never zero, but trends in the data through the first half of this year used to determine a recession are not indicating a downturn.
- - - Interesting timing with 2Q GDP coming this week. (Thursday)
Some thoughts:
- SNAP had a terrible quarter and the when the stock reported results at the end of last week - shares caved in hard.
- This is not the first time that advertisers pulled back and the company will really need to rethink their strategy.
- The fact that advertisers are being much more cautious is a sign that there is a spending issue that could become problematic.
- SNAP shares down 35%
- Earnings coming this week - META, GOOG, AAPL, MSFT
Walmart - Retail
- Bad news
- Early interim report - before earnings 8/16/2022
- Company issues upside guidance for revenue - stoked by higher prices (inflation)
- Company also issues downside guidance for earnings ( margin squeeze on inflation)
- - - Co issues downside guidance for Q2 (Jul), sees EPS to decline 8 to 9% yr/yr, or about $1.62-1.64, excluding non-recurring items, vs. $1.81 S&P Capital IQ Consensus.
- - - Co issues downside guidance for FY23 (Jan), sees EPS to decline 11 to 13% yr/yr, or about $5.62-5.75, excluding non-recurring items, vs. $6.39 S&P Capital IQ Consensus.
- - - Excluding divestitures, adjusted earnings per share for the full year is expected to decline 10 to 12%.
MonkeyPox
- WHO: The rapidly spreading monkeypox outbreak represents a global health emergency
- The WHO label - a "public health emergency of international concern" - is designed to sound an alarm that a coordinated international response is needed and could unlock funding and global efforts to collaborate on sharing vaccines and treatments.
- The World Health Organization (WHO) has confirmed 14,000 cases of monkeypox worldwide, with five deaths reported in Africa
- SIGA, EBS
Peak Musk????
- Enough already......
- Tesla Inc has received a second subpoena from the U.S. Securities and Exchange Commission over its Chief Executive Elon Musk's tweets in 2018 about taking the company private, the electric automaker disclosed in a regulatory filing on Monday.
- Twitter saga
- The Wall Street Journal said that Mr Musk was engaged in a brief affair late last year with Ms Shanahan.
- - - This prompted Mr Brin to file for divorce earlier this year and ended the long friendship between the two high-profile technology billionaires.
- Tesla dumps 75% of their Bitcoin - for a loss. $170 million impairment charge on losses (not sure if that is the extent of losses or just amount taken as impairment
MUSK MONDAY TWEET
- "The amount of attention on me has gone supernova, which super sucks. Unfortunately, even trivial articles about me generate a lot of clicks 🙁 Will try my best to be heads down focused on doing useful things for civilization."
- EVEN HE KNOWS PEAK MUSK
Peak Rates - or just a breather?
- With all the fear over inflation - rates coming down
- Yield curve still flat after 2 year
- Inverted for most of curve
- 2/10 negative
- BUT - 10-year down from 3.5 in March to 2.80% now
Some Housing numbers
- U.S. existing home sales fell for a fifth straight month in June to the lowest level in two years as record-high prices and fast-rising interest rates make buying a home too expensive for a growing share of American households.
- Meanwhile Homebuilders have a great month - lesson to be learned
--- Fed rates more important looking ahead (higher rates is bad for homebulders)
--- NAHB and confidence could be a bottom call scenario
Nice or Weird?
- Raising Cane's CEO Todd Graves said that he has purchased 50,000 Mega Millions tickets and promised to share the $810 million prize with all of his employees if one of the tickets hits the jackpot.
- Should one the tickets win the jackpot, every employee of the fast food chain could walk away with thousands of dollars, Raising Cane's said in a news release provided to CBS News. (3,000+ employees)
Something to Ponder
- Natural Gas price squeeze could lead to additional switching to crude from gas.
- Russia could really put the screws with delays or cut of gas pipeline and that could be problems for global crude pricing
One more...
- Closed Loop
- some companies in parts of China will require little movement of employees or possible live and work on site.
Panama - Food Costs
- Getting Real
- The Panamanian government announced on Monday it will regulate the price of 72 food items following weeks of angry protests and street blockades demanding the government take measures to stem the quickly rising cost of living.
- "With the regulation of the 72 products, the cost of the basic food basket would decrease by 30%, a savings of more than $80," the president's office said in a statement, after the government and powerful unions, with the Catholic Church acting as a mediator, reached an agreement.
---
420 Stocks ...

Stocks to watch: CGC, STZ, TLRY, CRON, MJ, NBEV
---
Love the Show? Then how about a Donation?
---
*** NEW INTERACTIVE CHARTS ***
Winners will be getting great stuff like the new DHUnplugged Shirts (Designed by Jimbo) -
PLUS a one-of-a-kind DHUnplugged CTP Winner's certificate..

CLICK HERE FOR MORE CHARTS ON TRADING VIEW
---
UPDATE - NEW ETF - Global X Millennials Thematic ETF Challenge!
The top holdings of Global X Millennials Thematic ETF (MILN) include stocks many investors would expect, such as Facebook, LinkedIn and Amazon, which take advantage of the tech tendencies of millennials. But some names might be more surprising like real estate investment trusts AvalonBay Communities and Equity Residential, and Home Depot, which could benefit from millennials moving out of the home of their parents.
We are creating the DH Old Codger Index Portfolio to compete against this new ETF to see how "old school" stocks do in comparison. Companies in our index will include: (updated names as of 8/29/16)
We have the performance summary running (daily and since inception of 5/6/16) - DHOCI vs. Millennials ETF Battle
---
CRYPTO LIMERICKS
JCD Score ()
FED LIMERICKS
JCD Score ()
---
See this week's stock picks HERE
---
Follow John C. Dvorak on Twitter
Follow Andrew Horowitz on Twitter
---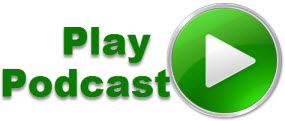 Podcast: Play in new window | Download (Duration: 58:11 — 53.5MB)
Subscribe: RSS