Good news! Powell and Clarida cleared of any wrongdoing. That was a close one!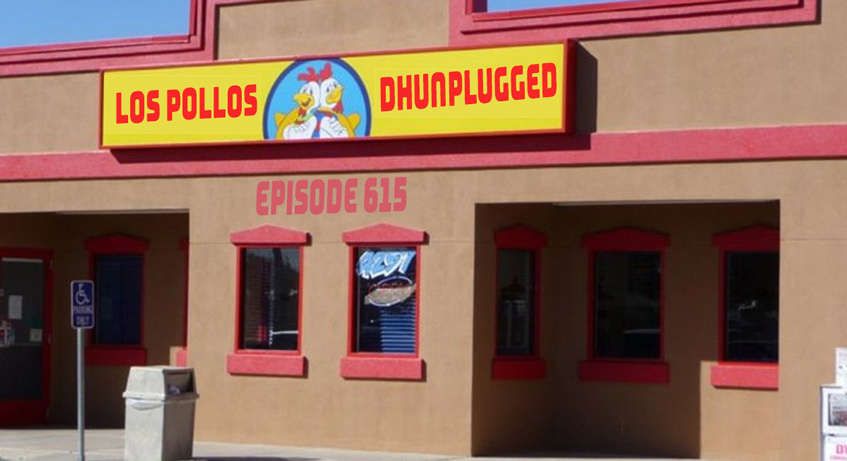 Markets starting to rethink the doom and gloom? Earnings season colliding with rate hike worries.
Mystery Chart – impressive run.
Uber – terrible – not going to change their ways.
PLUS we are now on Spotify and Amazon Music/Podcasts!
---
Click HERE for Show Notes and Links
DHUnplugged is now streaming live - with listener chat. Click on link on the right sidebar.
---
Love the Show? Then how about a Donation?
---
Follow John C. Dvorak on Twitter
Follow Andrew Horowitz on Twitter
Warm Up
- Earnings season begins this week
- Mystery Chart - It is UP this year!
- President Biden - No Headway during Saudi Trip
- Saying goodbye to Ivana Trump
- Heat Waves - How is your weather?

Market Update
- Reversal Alert - 0.75% < 1.00% new base and markets get excited
--- If you think its a rally but it's not - It's Chiffon? (Commercial from the 70's)
---- Its not nice to fool mother nature
- Bank Earnings - mixed bag. Hard to interpret due to loan loss provisions
- Short Squeeze / rebalance ahead of earnings
- UBER - disgusting practices
- China is easing some rules - money available
- How much more badder does the news have to get?
- Yield Curve very inverted..... 2 year higher than 30 year...
- BofA Global Fund Manager Survey revealed the lowest equity allocation since the Lehman Bros. bankruptcy and the highest cash levels since 2001.
Announcing a new Closest to the Pin!
Starting with Peak Pessimism
- Investors slashed their exposure to risk assets to levels not seen even during the global financial crisis in a sign of full capitulation amid a "dire" economic outlook, according to Bank of America Corp.'s monthly fund manager survey.
- A net 58% of fund managers said they're taking lower than normal risks, a record that surpassed the survey's global financial crisis levels.
- Global growth and profit expectations sank to an all-time low, while recession expectations were at their highest since the pandemic-fueled slowdown in May 2020
- C A P I T U L A T I O N  -- - They are saying...
Oil (2)
- Oil prices near $96 $94    $99 - Bounced off support and USD weakens
Coinage
- Big weekend for coins
- Bitcoin. ETH and others moving, 10, 20+%
--- Story over weekend that Coinbase shutting down affiliate programs
---- Wild speculation that COIN could be next to be under financial pressure
----- Short Squeeze getting out of positions - why the weekend rally?
Bank Earnings
- No use in trying to look at headline beats/misses
- Loan loss provisions down big then up big - over 1 year means that comparisons all screwed up
- Generally major banks looking pretty good still - NIM good and revenues looking healthy
- Concerns over economic slowdown and bad debt - co
- Could be they overshot to downside
- Goldman, Morgan look good - not much bad to say right now.
Builder Confidence
- Another story all together
- We know from Redfin - prices coming down, existing homes flooding markets, sells getting worried
- July NAHB Housing Market Index 55vs. 66 Briefing.com consensus; prior 67
- Builders confidence - see below - needs some discussion
Mystery Chart
- This stock is up this year
- Well known, in DJIA
- TECH!
- Laggard for years...
- Earnings out last night - stock not doing so good
More Stocks...
- Single Stock ETF
- Interesting concept - but not clear who this benefits.
- Fees added to stocks that can be bought at low cost
- Probably less volume and liquidity than the stock itself
Netflix
- After several quarters of horrible performance (company and stock) company about to report July 19
- Could there be a gold mine in the advertising side? - Teamed up with Microsoft
- SIDEBAR: Heard someone talking about team ups/projects with MSFT - WHY? Because they are neutral and can be trusted as partner when building. (When did that happen?)
- Back to adverts: If NFLX turns off the family sharing or changes and all those go ton advertisement supported - that could be genius!
Bitcoin Blowup?
- A 4.2 magnitude earthquake struck off the coast of El Salvador shortly after 7 p.m. on Saturday (0100 GMT on Sunday), the U.S. Geological Survey said.
- Tremors were felt in the capital, San Salvador, according to a Reuters witness. No deaths or damage were immediately reported.
- Even with big weekend move - this has been a terrible move by El Salvador - But maximalists love it!
- Maybe they supercharged a mining operation and that is what led to big coin move over weekend?
Everything as a Service?
- BMW announced Functions on Demand - in vehicle subscriptions
- Example Heated Seats...
--- But may not have paid for that option when car bought - so just one demand
- "If a vehicle is initially ordered with heated seats, that option will remain fully operational for the life of the vehicle," BMW said. It clarifies, "BMW Functions on Demand on the other hand is designed to offer premium features through software upload that use data and sensors from factory option hardware already built into BMW vehicles."
- People freaking out about what is next...
UBER- POS
- The Department of Justice filed in court today a multi-million-dollar settlement agreement with Uber Technologies to resolve a lawsuit alleging that Uber violated the Americans with Disabilities Act (ADA). Under the agreement, Uber will offer several million dollars in compensation to more than 65,000 Uber users who were charged discriminatory fees due to disability.
- Under the two-year agreement, Uber has committed to waive wait time fees for all Uber riders who certify that they (or someone they frequently travel with) need more time to get in an Uber car because of a disability. Uber also will ensure that refunds are easily available for anyone who does not have a waiver and is charged a wait time fee because of disability.
CHINA - Stimulating
- Big Story
- Mortgage Payment Strike
--- People pissed with property sector and  not paying mortgage payments (stalled property development projects)
- Chinese regulators stepped up efforts to encourage lenders to extend loans to qualified real estate projects as the beleaguered property sector faced fresh risks from a widening mortgage-payment boycott on unfinished houses.
More China
- China's economy contracted sharply in the second quarter while annual growth also slowed significantly, highlighting the colossal toll on activity from widespread COVID lockdowns, which jolted industrial production and consumer spending.
- Gross domestic product fell 2.6% in the second quarter from the previous quarter - more than expected
- For the first half of the year, GDP grew 2.5%.
Yellen - They Just Can't Stop With Bad Ideas
- The United States will look for every opportunity to move ahead and enact a global minimum corporate tax agreement
- Yellen told reporters on Saturday that finance officials from the Group of 20 major economies reached strong consensus about many issues, including the need to address a worsening food security crisis, despite differences over Russia's war in Ukraine that prevented the leaders from issuing a joint statement.
- TALK IS CHEAP, BAD DECISIONS ARE EXPENSIVE
US Dollar Peak?
- Seems everyone on the side of the USD continuing its upward ascent
- Euro near parity, Yen screaming lower...
- 95% sentiment towards bull camp
- But, if we start to see some change in ECB or BOJ stance - USD could tumble
------ Follow Up - wrote that last night - already big move lower for USD after ECB hawkish comments
- Good for multinationals, Gold/Silver
Phew! That was a close one....(NOT)
- Powell, Clarida cleared of wrongdoing in Fed trading controversy
- No rules broken - all good
- The report covered a period from 2019-21 when the two top-ranking officials traded stocks and funds while the central bank used monetary policy to influence financial markets.
- "We did not find evidence to substantiate the allegations that former Vice Chair Clarida or you violated laws, rules, regulations, or policies related to trading activities as investigated by our office," Inspector General Mark Bialek told Powell in a letter. "Based on our findings, we are closing our investigation into the trading activities of former Vice Chair Clarida and you."
---
420 Stocks ...

Stocks to watch: CGC, STZ, TLRY, CRON, MJ, NBEV
---
Love the Show? Then how about a Donation?
---
*** NEW INTERACTIVE CHARTS ***
Winners will be getting great stuff like the new DHUnplugged Shirts (Designed by Jimbo) -
PLUS a one-of-a-kind DHUnplugged CTP Winner's certificate..

CLICK HERE FOR MORE CHARTS ON TRADING VIEW
---
UPDATE - NEW ETF - Global X Millennials Thematic ETF Challenge!
The top holdings of Global X Millennials Thematic ETF (MILN) include stocks many investors would expect, such as Facebook, LinkedIn and Amazon, which take advantage of the tech tendencies of millennials. But some names might be more surprising like real estate investment trusts AvalonBay Communities and Equity Residential, and Home Depot, which could benefit from millennials moving out of the home of their parents.
We are creating the DH Old Codger Index Portfolio to compete against this new ETF to see how "old school" stocks do in comparison. Companies in our index will include: (updated names as of 8/29/16)
We have the performance summary running (daily and since inception of 5/6/16) - DHOCI vs. Millennials ETF Battle
---
Cheesy
- Greece on Thursday scored a win in its fight to protect their right to the term 'Feta' as Europe's top court reprimanded Denmark for not blocking local companies from using the name for sales outside the European Union.
- Greece claims feta as part of its cultural heritage because it has made the sheep and goat milk cheese for 6,000 years.
CRYPTO LIMERICKS
JCD Score ()
FED LIMERICKS
JCD Score ()
---
See this week's stock picks HERE
---
Follow John C. Dvorak on Twitter
Follow Andrew Horowitz on Twitter
---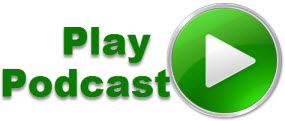 Podcast: Play in new window | Download (Duration: 1:05:47 — 60.5MB)
Subscribe: RSS