Oil taking a leg lower….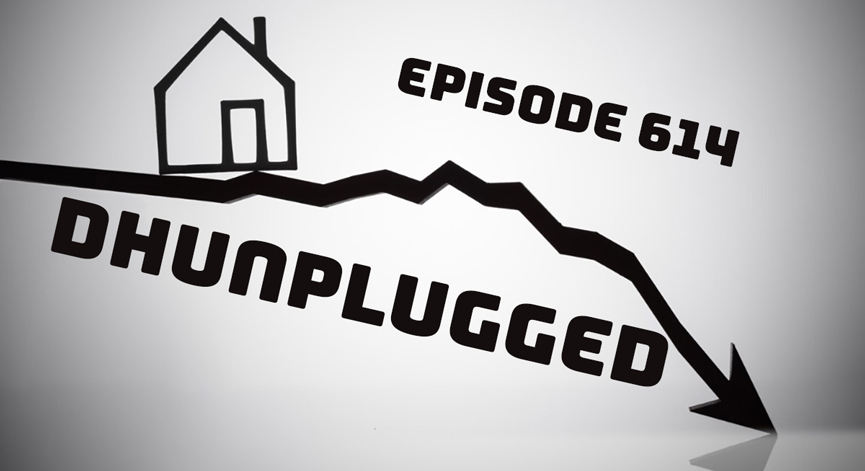 All eyes on CPI data and earnings this week
Home prices are on the chopping block..
PLUS we are now on Spotify and Amazon Music/Podcasts!
---
Click HERE for Show Notes and Links
DHUnplugged is now streaming live - with listener chat. Click on link on the right sidebar.
---
Love the Show? Then how about a Donation?
---
Follow John C. Dvorak on Twitter
Follow Andrew Horowitz on Twitter
Warm Up
- Earnings season begins this week
- Twitter Saga continues - or comes to an end?
- Euro hits parity
- Abortion pill companies heating up

Market Update
- Oil Crushed - down 20% since recent high
- German consumer confidence - historic lows
- IMF cuts its growth forecast for US to 2.3% from 2.9%
- CPI data tomorrow - everyone bracing for a big number
- VIX near 27 - not too high considering
Oil
- Oil prices near $96   $94  (looks like $93 support line - next stop if cannot hold)
- Airlines Up, Cruise lines up (could be some short covering into earnings and due to oil prices)
Robot Fish
- Robot fish that "eat" microplastics may one day help to clean up the world's polluted oceans, says a team of Chinese scientists from Sichuan University in southwest China.
- The black robot fish is irradiated by a light, helping it to flap its fins and wiggle its body. Scientists can control the fish using the light to avoid it crashing into other fish or ships.
- If it is accidentally eaten by other fish, it can be digested without harm as it is made from polyurethane, which is also biocompatible, Wang said.
Housing Update
- Americans are canceling deals to buy homes at the highest rate since the start of the Covid pandemic.
- The share of sale agreements on existing homes canceled in June was just under 15% of all homes that went under contract, according to a new report from Redfin.
- That is the highest share since early 2020, when homebuying paused immediately, albeit briefly. Cancelations were at about 11% one year ago.
- Higher mortgage rates and surging inflation are causing many potential homebuyers to reconsider their purchases.
- Total mortgage application volume fell 6.5% last week compared with the previous week, according to the Mortgage Bankers Association's seasonally adjusted index. Demand hit the lowest level in 22 years.
- Next Shoe to drop? Housing Prices on the chopping block....?
Big Move
- Electric vehicle startup Canoo (GOEV) said Tuesday Walmart has agreed to buy at least 4,500 of its upcoming electric delivery vans, in a significant win for the Texas-based vehicle maker.
- Shares of Canoo were up more than 70% in premarket trading after the news was announced to trade above $4 per share.
- Walmart has signed a "definitive agreement" to purchase at least 4,500, and possibly as many as 10,000, of its all-electric Lifestyle Delivery Vehicles, a small electric van designed for local delivery service, Canoo said.
Bicycles
- Peloton said Tuesday that it plans to exit all of its in-house manufacturing and instead will expand its current relationship with Taiwanese manufacturer Rexon Industrial, in a bid to turn the money-losing business around.
- Peloton Chief Executive Officer Barry McCarthy said this is a step for the company to simplify its supply chain and fix its cost structure, which is a top priority.
- "We believe that this along with other initiatives will enable us to continue reducing the cash burden on the business and increase our flexibility," McCarty said in a statement.
Something is Wrong
- London's Heathrow said it would cap the number of departing passengers at 100,000 a day this summer to try to limit traveler disruption as it struggles to cope with a rebound in demand.
- Airlines at Britain's busiest airport have already responded to a government appeal to cut capacity but Heathrow said it needed them to go further.
- It said airlines, baggage handlers and the airport could collectively serve 100,000 departing passengers, a number that had regularly been exceeded in recent weeks resulting in unacceptable levels of service.
Looking Ahead - BANKS
- Setting up for disappointment
- Second quarter profits at big U.S. banks are expected to fall sharply from a year earlier on increased loan loss reserves, as the pandemic recovery gives way to a possible recession.
- Analysts expect JPMorgan Chase & Co will report a 25% drop in profit on Thursday, while Citigroup Inc and Wells Fargo & Co will show 38% and 42% profit declines, respectively on Friday, according to Refinitiv I/B/E/S data.
- Bank of America Corp, which like its peers has big consumer and business lending franchises, is expected to show a 29% drop in profit when it reports on July 18.
- The plunge in profit stems from lenders adding to their reserves for expected loan losses, a reversal from a year earlier when they benefited from reducing those cushions as anticipated pandemic losses failed to materialize and the economy strengthened.
Fed Hawks Change Tune
- last week - Two of the Federal Reserve's most vocal hawks said they would support another 75 basis-point interest rate increase later this month but a downshift to a slower pace afterward, even as both downplayed the risk of higher borrowing costs pushing the U.S into recession.
- St. Louis Fed President James Bullard also said a 75 basis-point hike at the U.S. central bank's next policy-setting meeting on July 26-27 would "make a lot of sense."
- The move would bring the policy rate to a range of 2.25%-2.5%, about a percentage point short of the 3.5% level Bullard said he continues to advocate for by the end of the year.
Twitter
- Deal is off - So Elon says
- Twitter fighting in court to get deal done - what will happen?
- Whatever the outcome may be, the Tesla chief executive for now appears to be sitting on around $8.5 billion in cash raised from selling shares of the automaker late in April to finance the Twitter acquisition. In the last week of April, Musk sold 9.6 million Tesla shares at an average price of around $885 per share.
- TWTR accuses Elon Musk of unleashing a spam army to trigger contract breach, seeks $44BN in damages
- Was this just a way to sell shares of Tesla??????
- Twitter at $33 - so someone must think the deal will go through eventually
Japan
- Shinzo Abe, the former prime minister of Japan, was killed after being shot Friday while delivering a speech
- Remember AbeOnomics?
- Suspect said that Abe was member of church/org that his mother sent money to and eventually fell into financial ruin
Celsius Crypto
- Accused of fraud and Ponzi scheme
- No argument here.....
- Another platform - Vauld pauses withdrawals (but they also had a nice website)
Europe
- On high alert as Russia temporarily halts gas flows
- Operator Nord Stream AG confirmed the maintenance works, which are scheduled to run from Monday through to July 21
- The Nord Stream 1 pipeline is Europe's single biggest piece of gas import infrastructure, carrying around 55 billion cubic meters of gas per year from Russia to Germany.
- The EU, which receives roughly 40% of its gas via Russian pipelines, is trying to rapidly reduce its reliance on Russian hydrocarbons in response to President Vladimir Putin's months-long onslaught in Ukraine.
More Europe
- BAILOUTS
- Germany's government will have the power to take stakes in utilities and impose emergency levies on consumers under proposed legal changes now under discussion
- Ministers are scrambling to deal with the impact of soaring energy prices on electricity firms after Russia's invasion of Ukraine, with Economy Minister Robert Habeck recently warning of "a Lehman effect" as suppliers face soaring costs to meet obligations to customers.
Remember Ron Johnson? (JC Penny's)
- Enjoy Technology Inc , a Silicon Valley retailer led by former Apple Inc and JC Penney Co executive Ron Johnson, filed for bankruptcy protection on Thursday, fewer than nine months after going public through a special-purpose acquisition company (SPAC).
- Founded by Johnson in 2014, Enjoy operates what it calls mobile retail stores that let customers buy smartphones and other technology that they can set up at home.
Asia Inflation
- South Korea's consumer prices rose more than expected in June to hit the fastest pace in nearly 24 years
Abortion Pill
- Perrigo Company (PRGO) said on Monday its HRA Pharma unit has asked the U.S. Food and Drug Administration (FDA) to approve a daily birth control pill for over-the-counter (OTC) sale, the first such request for this type of contraception.
- The contraceptive is currently a prescription drug sold under the brand Opill.
---
420 Stocks ...

Stocks to watch: CGC, STZ, TLRY, CRON, MJ, NBEV
---
Love the Show? Then how about a Donation?
---
*** NEW INTERACTIVE CHARTS ***
Winners will be getting great stuff like the new DHUnplugged Shirts (Designed by Jimbo) -
PLUS a one-of-a-kind DHUnplugged CTP Winner's certificate..

CLICK HERE FOR MORE CHARTS ON TRADING VIEW
---
UPDATE - NEW ETF - Global X Millennials Thematic ETF Challenge!
The top holdings of Global X Millennials Thematic ETF (MILN) include stocks many investors would expect, such as Facebook, LinkedIn and Amazon, which take advantage of the tech tendencies of millennials. But some names might be more surprising like real estate investment trusts AvalonBay Communities and Equity Residential, and Home Depot, which could benefit from millennials moving out of the home of their parents.
We are creating the DH Old Codger Index Portfolio to compete against this new ETF to see how "old school" stocks do in comparison. Companies in our index will include: (updated names as of 8/29/16)
We have the performance summary running (daily and since inception of 5/6/16) - DHOCI vs. Millennials ETF Battle
---
CRYPTO LIMERICKS
Michael Trotter
The price of LUNA went so high
Bad investors all said "oh my"
They invested their cash, got destroyed by the crash
And then they all started to cry
JCD Score (C)
Justin Duiguid
He fancies cyrpto a dud
All jiddy for candles a' blood
Please allow me,
To pronounceticate thee
Sir Buzzkill of the F.U.D
JCD Score (B)
FED LIMERICKS
JCD Score ()
---
See this week's stock picks HERE
---
Follow John C. Dvorak on Twitter
Follow Andrew Horowitz on Twitter
---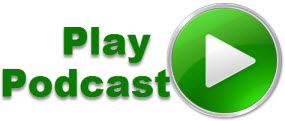 Podcast: Play in new window | Download (Duration: 59:06 — 54.4MB)
Subscribe: RSS