Big slowdown in prices of base metals and ags. Not inflationary – more like deflationary.
An update on MonkeyPox, China, Oil and John McAfee.
The ever exciting G7 meeting – what actually got done anyway?
PLUS we are now on Spotify and Amazon Music/Podcasts!
---
Click HERE for Show Notes and Links
DHUnplugged is now streaming live - with listener chat. Click on link on the right sidebar.
---
Love the Show? Then how about a Donation?

---
Follow John C. Dvorak on Twitter
Follow Andrew Horowitz on Twitter
Warm Up
- Script Flipping (Seems weekly)
- Notice a change in pricing? (Charts)
- Oil prices down a bit - no change at the pump
- 10Yr moves down after Fed rate decision - Still in a range
- Announcing the winner of the latest CTP - NIO
Market Update
- Down UP 5-8% last week (US Markets with a SHORT WEEK)
- Coming into the end of the quarter - we know what happens
- So many bears right now - hard to short into all of this negativity
- Commods, ags, base metals - rolling over hard (oil too)
- Bond Auction - not so good. International investors stepping back
- Russell Re-balance - Major Moves last week - one wild surprise - we have the chart
NEWS:
- The World Health Organization on Saturday declined to declare the unprecedented monkeypox outbreak that has spread around the world a public health emergency as of now.
- FWIW they also dragged their feet for months on COVID
Meanwhile
- Macau launched a third round of mandatory COVID-19 testing for its more than 600,000 residents on Monday.
- Casinos, while mostly deserted, are allowed to stay open, the city's government said, in a move to protect local jobs.
--- How does this make sense?
And China...
- Reopening schools in Bejing, Declating VICTORY!
- Meanwhile, Shanghai reported no new local cases - both symptomatic and asymptomatic - for June 24, the first time the Chinese economic hub had done so since Feb. 23
Russia - Debt Default
- Russia defaulted on its international bonds for the first time in more than a century
- The Kremlin, which has the money to make payments thanks to oil and gas revenues, swiftly rejected the claims, and has accused the West of driving it into an artificial default
- Russia's efforts to avoid what would be its first major default on international bonds since the Bolshevik revolution more than a century ago hit a roadblock in late May when the U.S. Treasury Department's Office of Foreign Assets Control (OFAC) effectively blocked Moscow from making payments
- What does this mean?
WEIRD REACTION?
- Russia's ruble hit 52.3 to the dollar last Wednesday, an increase of roughly 1.3% on the previous day and its strongest level since May 2015.
- The ruble has actually gotten so strong that Russia's central bank is actively taking measures to try to weaken it, fearing that this will make their exports less competitive.
- The reasons are, to put it simply: strikingly high energy prices, capital controls and sanctions themselves.
G7 Meet-up
- Smile and back slapping
- Global hunger on the agenda, climate change
- China - ganging up against
- Commitment to Ukraine - whatever they need.
- The G7 partners are set to agree to ban imports of gold from Russia, a source familiar with the matter told Reuters. A German government source later said that leaders were having "really constructive" conversations on a possible price cap on Russian oil imports.
Phew...
- Ratings agency Moody's on Friday affirmed United States' rating at "Aaa", citing the country's emergence from the pandemic shock with "exceptional" economic strength.
- "Moody's expects the US economy and the sovereign's credit profile to remain resilient to shocks, including the current challenges to the global economy from high and persistent inflation, tightening financial conditions, and the Russian invasion of Ukraine," the ratings agency said in a statement.
- It maintained United States' outlook at stable.
DEFLATIONARY = Agriculture

Corn 13.97%, Soybeans 12.95%, Sugar 11.12%, Coffee 10.86%, Live Cattle 10.86%, Cocoa 10.18%
DEFLATIONARY = BASE METALS
Since the High
The Big Short - Burry Tweet
- This supply glut at retail is the Bullwhip Effect. Google it. Worth understanding for your investing endeavors. Deflationary pulses from this- -> disinflation in CPI later this year --> Fed reverses itself on rates and QT -
- What he's referring to with the "Bullwhip Effect" is the deflationary effects of retailers holding too much inventory. The theory is that they will eventually have to drop prices to relieve themselves of the goods they have stockpiled.
Banks - Passed Again
- The largest U.S. banks last Thursday easily cleared the U.S. Federal Reserve's annual health check, in a vote of confidence for the sector amid signs the U.S. economy could tip into a recession in the months ahead.
- The results of the Fed's annual "stress test" exercise showed the banks have enough capital to to weather a severe economic downturn and paves the way for them to issue share buybacks and dividends.
- As a result, banks including JPMorgan Chase, Bank of America, Wells Fargo, Citigroup, Morgan Stanley and Goldman Sachs can use their excess capital to issue dividends and buybacks to shareholders. Those plans can be announced after the close of trading on Monday.
Stomach Aches and Hepatitis
- Over 100 cases of gastrointestinal illness have been reported at the Grand Canyon, with cases cropping up among visitors to the Colorado River and backcountry campers, according to park officials.
- Weird hepatitis with kids - 900+ infected and no one knows the cause
- North Korea has mystery stomach ailment outbreak
Follow Up
- The body of software entrepreneur John McAfee remains in a Spanish morgue a year after his death as a legal case lodged by his family to demand further checks is yet to be resolved, authorities and his lawyer said.
- Basically, the family is petitioning the courts to change the cause of death from Suicide - so body is not able to be moved until appeals are over.
Citadel Moving
- Ken Griffin is moving Citadel's headquarters to Miami, leaving its current home of Chicago after the billionaire decried the city's crime rate and voiced frustrations with political leadership in Illinois.
- The relocation will affect both hedge fund Citadel and Citadel Securities, the market making business, firm spokesman Zia Ahmed said Thursday. It's the first step in a multi-year process that will involve the firm building a new office in Miami, which will serve as its global headquarters.
How will this end?
- Japan issuing warning for energy use - may have to shut down power to some areas if people don't cut back
- Germany triggers gas alarm stage - potential gas rationing
- Plenty of other areas having trouble with supply
Money Saving
- Amazon plans to hold a second shopping event for Prime members this year, in the fourth quarter, according to a notice viewed by CNBC.
- It will be the first time Amazon will hold two shopping events exclusively for Prime members in the same year, and comes as the company is gearing up for for Prime Day,
- Prime Day is the big annual sale designed to attract new Prime subscribers, which is happening July 12 and 13.
The WidowMaker Trade
- The bet is simple: that the Bank of Japan, under growing pressure to stabilize the yen as it sinks to a 24-year low, will have to abandon its 0.25% cap on benchmark bond yields and let them soar, just as they already have in the US, Canada, Europe and across much of the developing world.
- In Tokyo's financial circles, the trade is known as the widow-maker. And while it has done nothing but saddle young, cocksure investors from London to New York with crippling losses over the past two decades — ergo the name — they're lining up once again to take a shot.
End with This = Big News
---
420 Stocks ...

Stocks to watch: CGC, STZ, TLRY, CRON, MJ, NBEV
---
Love the Show? Then how about a Donation?

---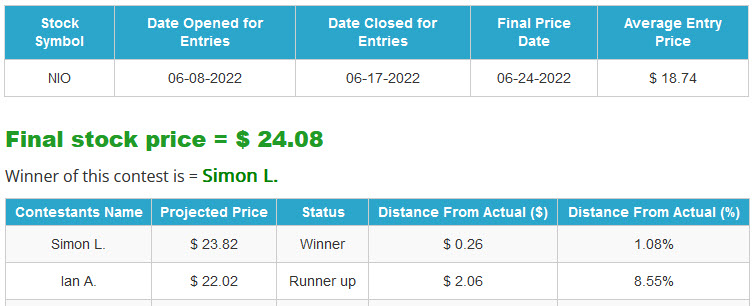 *** NEW INTERACTIVE CHARTS ***
Winners will be getting great stuff like the new DHUnplugged Shirts (Designed by Jimbo) -
PLUS a one-of-a-kind DHUnplugged CTP Winner's certificate..

CLICK HERE FOR MORE CHARTS ON TRADING VIEW
---
UPDATE - NEW ETF - Global X Millennials Thematic ETF Challenge!
The top holdings of Global X Millennials Thematic ETF (MILN) include stocks many investors would expect, such as Facebook, LinkedIn and Amazon, which take advantage of the tech tendencies of millennials. But some names might be more surprising like real estate investment trusts AvalonBay Communities and Equity Residential, and Home Depot, which could benefit from millennials moving out of the home of their parents.
We are creating the DH Old Codger Index Portfolio to compete against this new ETF to see how "old school" stocks do in comparison. Companies in our index will include: (updated names as of 8/29/16)
We have the performance summary running (daily and since inception of 5/6/16) - DHOCI vs. Millennials ETF Battle
---
CRYPTO LIMERICKS
JCD Score ( )
---
See this week's stock picks HERE
---
Follow John C. Dvorak on Twitter
Follow Andrew Horowitz on Twitter
---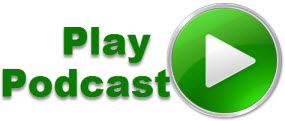 Podcast: Play in new window | Download (Duration: 55:35 — 51.2MB)
Subscribe: RSS