Stocks blasted, then loved. Markets have no memory.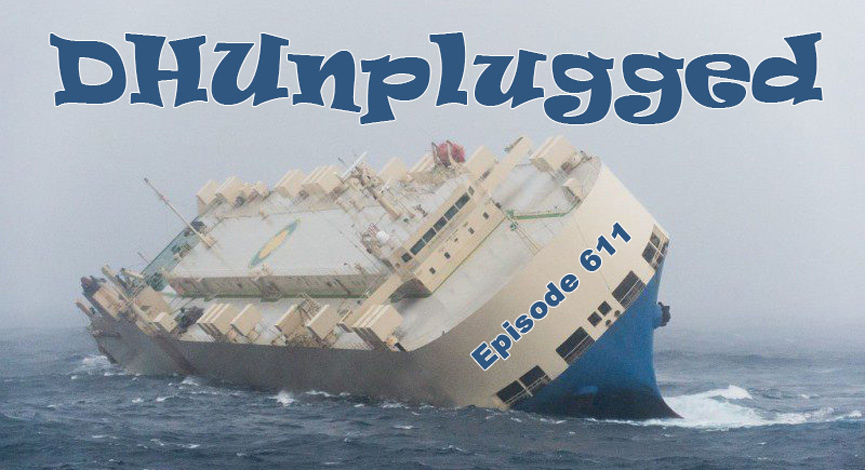 Car loans 6, 7 years? Fear is palpable.
What happens when everyone is on one side of the ship?
PLUS we are now on Spotify and Amazon Music/Podcasts!
---
Click HERE for Show Notes and Links
DHUnplugged is now streaming live - with listener chat. Click on link on the right sidebar.
---
Love the Show?
Then how about a Donation?
---
Follow John C. Dvorak on Twitter
Follow Andrew Horowitz on Twitter
Warm Up
- Kaboom - 0.75% loved then hated!
- Markets seem to move one day up and one day down
- Oil getting sold - China in Spotlight again.
- Animation Banned
- Cost of paying for a new car - Watchout!
- A little Mahi fishing this weekend..

Market Update
- Down 6-10% last 5 days (US Markets)
- Debate rages about
- USD Up, Oil Down, Rates Up, Stocks - who knows
-  Big day Tuesday - Light volume, but BIG moves on indices - best in a while. Energy and Financial Lead
- No direction - oversold after last week - will it last?
Fear - You can smell it...
- Downgrades stsarting, everyone on the bear train.
- Remember what they said when everyone on the Bull train?
- When all on one side of the ship.... This happens..
How Bad Is It?
Coins
- And, the joke is on who?
- are HODL'rs Bagholders?
- Weekend action was nuts - Bitcoin under $18,000
- Looked like panic in light of Celsius and other worries.
ALT-Energy
- Europe's biggest Russian gas buyers were racing to find alternative fuel supplies and even looking at burning more coal to cope with reduced gas flows from Russia on Monday that threaten an energy crisis in winter if stores are not refilled.
- The Benchmark Dutch front-month gas contract was trading at about 127 euros per megawatt hour on Monday, up more than 50% since the start of 2022.
- What were they thinking?
META
- Stock price near the pandemic low
- Zuck seen in photo of new metavers /VR headset (looks like old black dive mask)
Home / Housing
- Lennar Corp today became the first major U.S. homebuilder to flag a slowdown in demand for new homes as red-hot prices and surging interest rates force many buyers to rethink purchases.
- Any forecast at this point would amount to "guessing", Lennar said, even as it maintained its home delivery expectations for the full year at about 68,000 homes.
- For the second quarter, however, the higher home prices and demand helped Lennar report a profit of $1.32 billion, or $4.49 per share, beating analysts' expectations of $3.96 per share
And Now This
- Treasury Sec. Janet Yellen said that she anticipates the "economy to slow" during a Sunday morning interview on "This Week."
- "Well, I expect the economy to slow. It's been growing at a very rapid rate as the labor market has recovered, and we've reached full employment, it's natural now that we expect to transition to steady and stable growth. But I don't think a recession is at all inevitable."
Even More Yellen:|
- U.S. Treasury Secretary Janet Yellen said some tariffs on China inherited from the administration of former President Donald Trump made "no strategic sense" and added that President Joe Biden was reviewing them as a way to bring down inflation.
COVID - China
- The world's biggest gambling hub Macau began its second day of mass COVID-19 testing on Monday after dozens of locally transmitted cases were discovered over the weekend, with most businesses shut but casinos remaining open.
- Most residents are asked to stay home, restaurants will be shut for dine-in and border restrictions have been tightened, meaning casino revenue is likely to be close to zero for at least a week and likely the coming weeks
- BUT, Casinos NOT CLOSED
Racism in the MetaVerse (CNBC Article)
- The tech industry has spent a decade publicly reckoning with its diversity problem. Still, Black and Hispanic workers hold just 7% and 8% of computer worker roles in the U.S., though they represent 11% and 17% of the country's total workforce, respectively, according to the Pew Research Center.
- If the companies building the metaverse are lacking in diverse voices, Nelson says, it'll be hard to avoid the same problems experienced by today's social media users — including more than 80 million Americans of color, according to a CNBC Make It analysis of Pew data.
Kellogg Splitting into 3 companies
- The company will spin off its North American cereal business and plant-based division, which accounted for about 20% of its revenue last year.
- The remaining business includes its snacks, noodles, international cereal and North American frozen breakfast brands, which altogether represented about 80% of its 2021 sales.
- Kellogg said it expects the tax-free spinoffs will be completed by the end of 2023.
- Names for the new companies have not been decided yet (Kellogg Plus?)
Last Buffett Charity Lunch
- A lucky, and likely wealthy, person bid more than $19 million to dine with Warren Buffett, in the 21st and final time that the billionaire businessman auctioned a private lunch to benefit a San Francisco charity.
- Ebay was platform for auction...
- Previous record $4.57 million  (2019 paid in crypto)
- Who would you want to have lunch with?
Amazon - Leaked Memo
- Amazon is facing a looming crisis: It could run out of people to hire in its US warehouses by 2024, according to leaked Amazon internal research from mid-2021 that Recode reviewed. If that happens, the online retailer's service quality and growth plans could be at risk, and its e-commerce dominance along with it.
- "If we continue business as usual, Amazon will deplete the available labor supply in the US network by 2024," the research, which hasn't previously been reported, says.
- (If markets and crypto don't behave, plenty of people will be available to go back to work)
Uber
- JCD thoughts on lack of profitability?
Stock News
- Spirit Airlines (SAVE) – Spirit rallied 8.1% in premarket trading after JetBlue (JBLU) increased its takeover offer for Spirit by $2 to $33.50 per share. Spirit plans to decide by the end of the month whether to stick with its deal to merge with Frontier Group (ULCC) or to accept JetBlue's bid. JetBlue rose 1.6%.
- Mondelez (MDLZ) – Mondelez is buying energy bar maker Clif Bar & Co. for $2.9 billion with additional payouts possible depending on financial results. The transaction is expected to close during the third quarter.
- Tesla added was up big today after CEO Elon Musk gave more details on the planned job cuts announced earlier this month. Musk told Bloomberg the company would cut salaried staff by about 10% over the next three months, resulting in an overall reduction of about 3.5%.
- Charles Schwab (SCHW) – The brokerage firm was upgraded to "buy" from "neutral" at UBS, which called Schwab a quality name well insulated from credit and market risk.
Another Bankruptcy Squeeze
- Revlon files Chapter 11
- Stock up from  $1.50 to $6 in last 3 sessions.
New Old Phrase
- a great generational opportunity
- Fund manager Sylvia Jablonski said Friday that the recent drop in the stock market has given investors with a long time horizon "a great generational opportunity" to purchase high-growth stocks relatively cheaply."This is going to end up being noise when you look back on it," the chief investment officer for Defiance ETFs told CNBC. "In the short term, though, it's painful, it feels terrible and we have to ride it out."
LinkedIn - FBI Warning (DUH!)
- Fraudsters who exploit LinkedIn to lure users into cryptocurrency investment schemes pose a "significant threat" to the platform and consumers, according to Sean Ragan, the FBI's special agent in charge of the San Francisco and Sacramento, California, field offices.
- The scheme works like this: A fraudster posing as a professional creates a fake profile and reaches out to a LinkedIn user. The scammer starts with small talk over LinkedIn messaging, and eventually offers to help the victim make money through a crypto investment. Victims interviewed by CNBC say since LinkedIn is a trusted platform for business networking, they tend to believe the investments are legitimate.
LARRY!
- Larry Summers Says US Needs 5% Jobless Rate for Five Years to Ease Inflation
- Former Treasury Secretary Lawrence Summers said the US jobless rate would need to rise above 5% for a sustained period in order to curb inflation that's running at the hottest pace in four decades.
- "We need five years of unemployment above 5% to contain inflation -- in other words, we need two years of 7.5% unemployment or five years of 6% unemployment or one year of 10% unemployment," said Summers said in a speech in London Monday. "There are numbers that are remarkably discouraging relative to the Fed Reserve view."
- MEANWHILE, Fed's Mester says inflation will not fall to 2% target for 2 years!
Lightyear
- Same-Sex cartoon kiss
- More than a dozen Asian and Middle Eastern countries will not releases Disney's "Lightyear" in movie theaters over an animated same-sex kiss, but the ban likely won't have a major impact on the film's global box office.
- In the film, Buzz's close friend is a female space ranger who marries a woman. During a montage of milestones in the couple's life there is a brief kiss between the two.
New Car Cost
- The monthly costs to finance a vehicle purchase have hit record highs. Consumers face monthly payments averaging $656 for a new car, financed at 5.1% over 70.5 months, according to May data from Edmunds.com. For used cars, the average monthly payment is $546, with an average rate of 8.2% and loan length of 70.8 months.
From the crazy file
- A desperate developer in China's softening property market is coming up with a novel promotion to attract buyers, recently offering to take wheat and garlic as down payments.
- One advertisement of Henan-based Central China Real Estate that had "swap wheat for house" in the title says buyers can use the crop, priced at 2 yuan per catty, a Chinese unit of mass equal to roughly 500 grams, to offset as much as 160,000 yuan ($23,900.22) of down payment in one of its developments.
---
420 Stocks ...

Stocks to watch: CGC, STZ, TLRY, CRON, MJ, NBEV
---
Love the Show?
Then how about a Donation?
---
*** NEW INTERACTIVE CHARTS ***
Winners will be getting great stuff like the new DHUnplugged Shirts (Designed by Jimbo) -
PLUS a one-of-a-kind DHUnplugged CTP Winner's certificate..

CLICK HERE FOR MORE CHARTS ON TRADING VIEW
---
UPDATE - NEW ETF - Global X Millennials Thematic ETF Challenge!
The top holdings of Global X Millennials Thematic ETF (MILN) include stocks many investors would expect, such as Facebook, LinkedIn and Amazon, which take advantage of the tech tendencies of millennials. But some names might be more surprising like real estate investment trusts AvalonBay Communities and Equity Residential, and Home Depot, which could benefit from millennials moving out of the home of their parents.
We are creating the DH Old Codger Index Portfolio to compete against this new ETF to see how "old school" stocks do in comparison. Companies in our index will include: (updated names as of 8/29/16)
We have the performance summary running (daily and since inception of 5/6/16) - DHOCI vs. Millennials ETF Battle
---
CRYPTO LIMERICKS
Justin Duiguid
There once was a coin from Do Kwan
'Twas not pegged to the dollar for long.
He poked out his chest -
got suckers to invest
and now all their money is gone!
JCD Score ( )
---
See this week's stock picks HERE
---
Follow John C. Dvorak on Twitter
Follow Andrew Horowitz on Twitter
---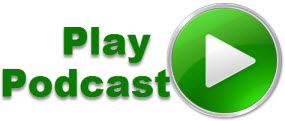 Podcast: Play in new window | Download (Duration: 1:01:46 — 56.8MB)
Subscribe: RSS