Floating a 75bps hike – late Monday that is what the Fed is doing in hopes of moving faster to just pull the band-aid off.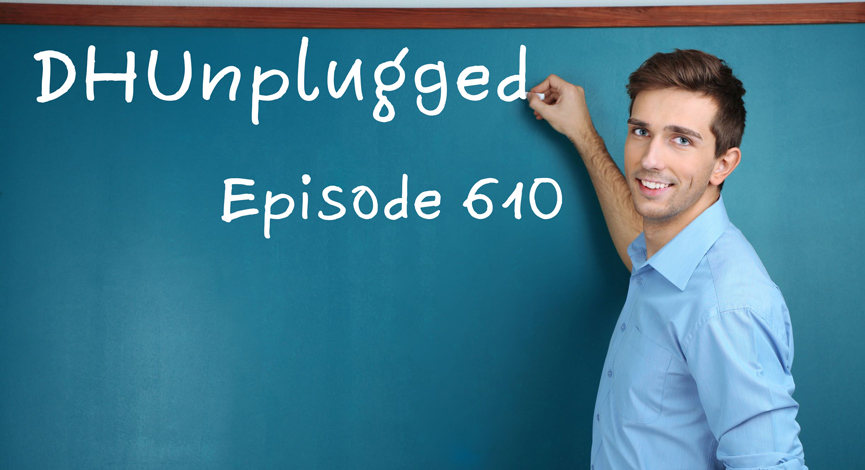 Crypto collapse – bad things happening in the space this week.
Mortgage applications drop off a cliff as the Fed is expected to pump up the volume…
PLUS we are now on Spotify and Amazon Music/Podcasts!
---
Click HERE for Show Notes and Links
DHUnplugged is now streaming live - with listener chat. Click on link on the right sidebar.
---
Love the Show?
Then how about a Donation?
---
Follow John C. Dvorak on Twitter
Follow Andrew Horowitz on Twitter
Warm Up
- BAD MARKET
- Rule #1 - Never tell people they cannot have their money
- Food Wars? Big Problems
- WSJ Floating 75bps trial balloon!
- NEW WORD!
Market Update
- Down 6-10% last 5 days (US Markets)
- Smoked on Rate hike fears
- Coins eviscerated, disemboweled - Another Project (Celsius) bites the dust
- BEAR - YTD SP 500 -21%m NASDAQ -31% VIX up 89%
- Natural Gas PLUNGES
Recap of last Week - Wild Stuff AGAIN
- Crypto Crashes - HARD
- Celsius - Bitcoin slumped 14% on Monday after major U.S. cryptocurrency lending company Celsius Network froze withdrawals and transfers citing "extreme" conditions, in the latest sign of the financial market downturn hitting the cryptosphere.
- Etherium whacked as well as the entire space
- Once again - machine/algo/quant driven blow ups that were levered
- Binance suspended withdrawals for a time being on Monday - due to logjam
- RULE # 1 - NEVER TELL PEOPLE THEY CANNOT GET THEIR MONEY
Coin Question
- Can Binance and Coinbase halt and under what circumstances?
Tuna Fish
- Robert Kiyasaki - Rich Dad/Poor Dad said great as investment for inflation
- 2 things - 1) Lame discussion 2) Ripped me off of my idea
- Tuna great bunker food and currency
Explain?
- World Bank - Food Crisis is coming
- Fertilizer costs up BIG - Lots of Fertilizers from Russia and Belarus (amongst other places)"
- Low plantings due to high cost of fertilizer = less food = higher prices and the journey continues
- US gov't reportedly encouraging ag and shipping companies to buy and carry more Russian fertilizer in a measure to ease spiraling food costs
More Food - or is it China feud?
- Pork Wars
- Smithfield Foods Inc., which is a unit of China's WH Group, it will cease all harvest and processing operations in Vernon, Calif., in early 2023.
- "Smithfield is taking these steps due to the escalating cost of doing business in California," the company said. The move is part of an overall effort to reduce its sow herd in the Western U.S., including Utah. It's also "exploring strategic options" to pull out of its farms in Arizona and California.
- Lots of layoffs
- Maybe just making statement about states with high costs?
Rates and Markets
- CPI comes in at 8.6% on Friday - all hell breaks loose
- Big moves in food and other core numbers,
- WSJ floats 75bp idea for coming meeting (current rate hike assumption is for 50 bps)
-  MONDAY 3PM - The 2-yr note yield has surged to 3.42% while the 10-yr note yield has jumped to 3.36%, eliminating the spread between the two as market participants sense an aggressive rate-hike path will lead to slower growth, and possibly a recession, in coming months.
- Thought - Maybe market will like that Fed is getting this done faster - instead of letting this drag out (thought of market participants) -- Many presume that markets can rally on this type of move
---- HOWEVER - takes time to absorb this kind of move in markets - could actually cause panic
More Rates
- Last week - 30 year mortgage 5.5%
- This week 6.35%
- Mortgage applications dropped 50% YoY
Tesla - Bigger problems
- Production at Tesla Inc's Shanghai factory is on track to fall by over a third this quarter from the first three months of the year as China's zero-COVID lockdowns caused deeper disruptions to output than Elon Musk had predicted.
- Last week, he told Tesla executives in an email he had a "super bad feeling" about the economy and needed to cut jobs by about 10% and freeze hiring.
NEW WORD
- At least newly used in current situation -
- WTO Chief: "I wish I could say for better. It has certainly become more complex," she told a news conference before the meeting, listing the lingering COVID-19 pandemic, the war in Ukraine and major food and energy crises as pieces of a "polycrisis".
Nukes
- NoKo
- IRAN
- Russia
- China Now: China has made "impressive progress" in developing new nuclear weapons, but will only use them for self-defence, and never use them first, Chinese Defence Minister Wei Fenghe told delegates at the Shangri-La Dialogue on Sunday.
- In response to a question about reports last year on construction of more than 100 new nuclear missile silos in China's east, he said China "has always pursued an appropriate path to developing nuclear capabilities for protection of our country"
COVID
- Never going to end
- Beijing and Shanghai are on alert again
- How can this ever end if just 2 weeks back from lock-downs - lock-downs happening again?
- So far a total of 290 cases linked to the bar have been reported, with the afflicted from 14 of Beijing's 16 districts, throwing the city of 22 million back into a state of anxiety.
DWAC- WHACKED
- Investigation into the Truth Social SPAC -
- As previously disclosed in Digital World's quarterly report on Form 10-Q for the period ended March 31, 2022 and other filings with the SEC, Digital World received a document request and subpoena from the SEC seeking various documents and information regarding, among other things, meetings of Digital World board of directors; communications with and the evaluation of potential targets, including TMTG; communications relating to TMTG; agreements with and payments made to certain advisors; investors, including investor meetings and agreements; the appointment of certain of Digital World's officers and directors; policies and procedures relating to trading; and documents sufficient to identify banking, telephone, and email addresses.
- DOWN 26% today
Crypto
- Microstrategy off by more than 80% from high
- Michael Saylor - the Crypto "god" putting company in jeopardy - possible margin call discussed
- He told people last year to mortgage their house, buy Bitcoin (with everything you have)
- Pied Piper
EVEN MORE!
- Coinbase is laying off almost a fifth of its workforce amid a collapse in its stock and crypto prices.
- About 1,000 workers
- CEO Brian Armstrong pointed to a possible recession, and a need to manage Coinbase's burn rate and increase efficiency. He also said the company grew "too quickly" during a bull market.
Follow Up
- Also seeing several private fintech and other public fast growers layoffs
- Example: Compass Realty doing a big layoff (Stock down 80% since high)
Go Private Deal
-Shale producer Continental Resources Inc said on Tuesday it has received an all-cash buyout proposal from billionaire-founder Harold Hamm's family trust, which valued the company at $25.41 billion.
- The Hamm family holds about 83% of the total outstanding shares of the company's common stock. The proposal of $70 per share represents about 9% premium over Continental's last closing price.
- Interesting that the stock traded to $74 today
Natural Gas plunged
- U.S. natural gas fell about 16% to $7.22 per million British thermal units
- Natural gas prices plunged on Tuesday, after Freeport LNG said its facility that had a fire last week likely won't be back up and running soon.
- "The U.S. natural gas market will now be temporarily oversupplied as 2 bcf/d or a little over 2% of demand for U.S. natural gas has been abruptly eliminated," said Rob Thummel, managing director at Tortoise Capital.
- Despite Tuesday's drop, natural gas prices are still up 93% since the start of the year.
Gas Prices
- Average price at the pump in the US topped $5
PFOF
- The head of the U.S. Securities and Exchange Commission said the agency may propose the most wide-ranging reforms to the equities market in nearly 20 years.
- The proposed rules would rein in a practice called payment for order flow (PFOF), which is banned in Canada, the UK, and Australia.
- SEC Chair Gary Gensler said investors might get better prices without PFOF if there was more competition to execute retail orders.
- He suggested sending orders to auctions, to improvedeals for retail investors.
---
420 Stocks ...

Stocks to watch: CGC, STZ, TLRY, CRON, MJ, NBEV
---
Love the Show?
Then how about a Donation?
---
*** NEW INTERACTIVE CHARTS ***
Winners will be getting great stuff like the new DHUnplugged Shirts (Designed by Jimbo) -
PLUS a one-of-a-kind DHUnplugged CTP Winner's certificate..

CLICK HERE FOR MORE CHARTS ON TRADING VIEW
---
UPDATE - NEW ETF - Global X Millennials Thematic ETF Challenge!
The top holdings of Global X Millennials Thematic ETF (MILN) include stocks many investors would expect, such as Facebook, LinkedIn and Amazon, which take advantage of the tech tendencies of millennials. But some names might be more surprising like real estate investment trusts AvalonBay Communities and Equity Residential, and Home Depot, which could benefit from millennials moving out of the home of their parents.
We are creating the DH Old Codger Index Portfolio to compete against this new ETF to see how "old school" stocks do in comparison. Companies in our index will include: (updated names as of 8/29/16)
We have the performance summary running (daily and since inception of 5/6/16) - DHOCI vs. Millennials ETF Battle
---
LIMERICKS
SHOULD WE ACCEPT CRYPTO LIMERICKS?
---
See this week's stock picks HERE
---
Follow John C. Dvorak on Twitter
Follow Andrew Horowitz on Twitter
---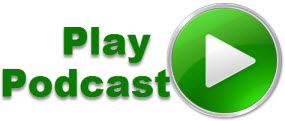 Podcast: Play in new window | Download (Duration: 1:05:45 — 60.5MB)
Subscribe: RSS