Target reports more problems – but market take it as a massive deflationary happening.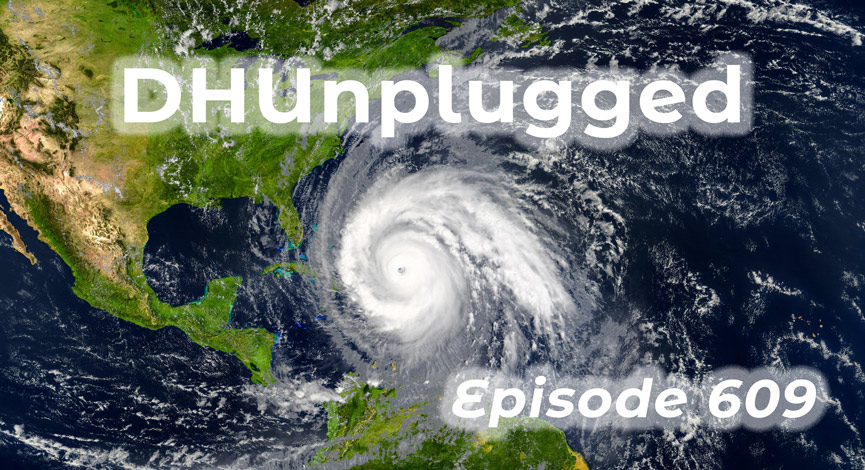 June is expected to be an "up" month – breaking the string in 2022.
Musk, Dimon and others are panicking – should we stay or should we go?
PLUS we are now on Spotify and Amazon Music/Podcasts!
---
Click HERE for Show Notes and Links
DHUnplugged is now streaming live - with listener chat. Click on link on the right sidebar.
---
Love the Show?
Then how about a Donation?
---
Follow John C. Dvorak on Twitter
Follow Andrew Horowitz on Twitter
Warm Up
- A recap of last week's crazy
- MonkyPox - Now Masking?
- Target revises - even worse - deflationary and market is getting this
- Apple - not much in latest update (Cars?)
- Prostitution in the Metaverse
- Floods in SoFla
Market Update
- May ends mixed - but down
- Oil Prices racheting higher - even with more supply
- Peak Inflation - being discussed
- Tesla jobs cuts - then back track - spooked markets (Unstable Genius?)
- Gas closing in on $10 per gallon in Cali
Recap of last Week - Wild Stuff
- Stocks fell on Friday to cap their eight week of losses out of the last nine. For the week, the Dow fell -0.9%, the S&P -1.2%, and the Nasdaq -1.0%.
- Indices failed to build on the prior week's momentum. Equities stalled as buyers failed to step in above key resistance levels. A slew of headlines led to the pause including:
-- On Tuesday, J.P. Morgan (JPM) CEO Jamie Dimon stated that he saw an "economic hurricane" on the horizon and that his bank would remain conservative in the current environment.
--- Tesla (TSLA) CEO Elon Musk echoed those comments on Friday, stating he had a "super bad feeling" about the economy and that his company would need to cut approximately 10% of its staff. (Walked back)
---Salesforce Inc (CRM) posted a solid round of earnings Tuesday after the bell, but the company's outlook was lowered due to FX headwinds.
--- Microsoft (MSFT) followed suit and provided a rare pre-announcement, warning that it would miss Q4 (June) results due to the same currency challenges.
Stamp-Flation
- The USPS approved a rate change that will take effect July 10, 2022. The price changes affect mainly Market Dominant prices, which include First-Class Mail, USPS Marketing Mail, Periodicals, Package Services (Media Mail, Library Mail, and Bound Printed Matter), and Special Services.
MONKEYS
- The CDC raised its alert level for Monkeypox to level 2 on Monday, recommending that travelers wear masks, among other health measures.
- More than 550 cases of monkeypox have now been recorded in 30 countries around the world, according to the World Health Organisation (WHO).
- As of June 3, there have been 21 recorded Monkeypox cases in the U.S. connected to the current outbreak, according to the CDC.
- "What's likely happened is an endemic infectious disease from Africa found its way into a social and sexual network and then was greatly aided by major amplification events, like raves in Belgium, to disseminate around the world,"
Wells Fargo
- Why anyone uses this back???
- Wells Fargo & Co is pausing a hiring policy that requires recruiters to interview a diverse pool of candidates
- the New York Times reported such interviews were often fake and conducted even though the job had already been promised to someone else.
- Finally! Buffett's Berkshire Hathaway disclosed that it sold its remaining shares in the bank this week
Peak Inflation
- Plenty of economists who argue that the shock will soon fade, as supply blockages ease and energy costs stabilize. Some warn that central banks are in danger of making a big mistake by raising interest rates too aggressively even as price pressures show signs of peaking.
- Economists at Morgan Stanley warn that the risk of an inventory glut is growing, especially in sectors such as consumer discretionary and technology goods.
- Target!!!!!!
- With signs that consumers are growing cautious as interest rates rise, that's now leaving an overhang of goods that will add downward pressure on prices.
Target
- Target warned investors Tuesday that its profits will take a short-term hit, as it marks down unwanted items, cancels orders and takes aggressive steps to get rid of extra inventory.
- The retailer slashed its profit margin expectations for the fiscal second quarter to account for a wave of goods winding up deeply discounted or on the clearance rack.
- Shares fell about 5% in premarket trading following the news - recovered some in regular hours
- "We thought it was prudent for us to be decisive, act quickly, get out in front of this, address and optimize our inventory in the second quarter — take those actions necessary to remove the excess inventory and set ourselves up to continue to be guest relevant with our assortment," CEO Brian Cornell said in an interview with CNBC.
- DEFLATIONARY!
More Deflation
- Senior Walmart Inc executives said on Friday some suppliers have been responding to the largest U.S. retailer's efforts to lower prices despite their own struggles with high inflation, material and labor costs.
Not Deflation
- Turkey's annual inflation rate jumped to a 24-year high of 73.5% in May, according to data on Friday, below a forecast but fuelled by war impact, rising energy prices and a lira that has tumbled since a December crisis.
- The costs of transportation and food soared by 108% and 92% respectively over last year, reflecting the deepening economic crisis for Turks struggling to afford basic goods a year before President Tayyip Erdogan faces tough elections.
Connections
- Apple will have to change the connector on its iPhones sold in Europe by 2024 as EU countries and EU lawmakers on Tuesday agreed to a single mobile charging port for mobile phones, tablets and cameras.
- The deal we struck this morning will bring around 250 million euros ($267 million) of savings to consumers
- "By autumn 2024, USB Type-C will become the common charging port for all mobile phones, tablets and cameras in the EU," the European Parliament said in a statement.
- Will this hold up?
Saudi Arabia - Scoundrels
- Saudi Arabia, the world's top oil exporter, raised July crude oil prices for Asian buyers to higher-than-expected levels amid concerns about tight supply and expectations of strong demand in summer.
- The official selling price (OSP) for July-loading Arab Light to Asia was hiked by $2.1 a barrel from June to $6.5 a barrel over Oman/Dubai quotes, just off an all-time-high recorded in May.
- The hike by state oil producer Saudi Aramco came despite an agreement by OPEC+ states to boost output by 648,000 barrels per day (bpd) in July and a similar amount in August in an effort to offset Russian supply losses.
Chinese ADRs on the Move
- DIDI! Didi's shares surging about 50%
- U.S.-listed Chinese technology stocks rose on Monday after a report that regulators in China are concluding a probe into ride-hailing giant Didi Global raised expectations of easing crackdowns on the country's internet sector.
- NIO and others get a boost
Unstable Genius
- Tesla Inc Chief Executive Elon Musk said on Saturday that the electric vehicle maker's total headcount will increase over the next 12 months, but the number of salaried staff should be little changed, backtracking from an email just two days ago saying that job cuts of 10% were needed.
- Tweeting that he is backing out of Twitter - on off on off....
MetaVerse Sex
- PROSTITUTION could thrive in the metaverse and could allow fantasies that aren't safe or even legal in real life.
- Virtual reality opens up so many exciting possibilities for exploring the more surreal elements of fetish and kink.
- "There are a lot of fetishes that are not possible to recreate in real life, like a giantess fetish, or hypnotism, or more fantastical, niche desires.
- "In the metaverse, it doesn't matter what you look like and users even get to choose.
- "This could be great for people who feel insecure about how they look when they have sex so they might choose to utilize the metaverse more.
COOOOL!
- The first-ever wireless charging road for electric vehicles (EV) has been launched in the US as countries race to find ways to extend EV range.
- The project in Michigan, set to open next year, will be just one-mile long – but if successful, this kind of charging could help EVs travel longer distances without adding additional batteries, and potentially increase the number of drivers willing to make the switch from gas-powered cars.
- The road works by using an underground energy system of charging coils that connect to the electricity grid and boost the lifespan of an EV battery as it drives over it.
- But you can't just drive your EV along the road and get a charge — the vehicle needs a special receiver for it to work.
Facebook - Bye Bye
- Meta Platforms Inc Chief Operating Officer Sheryl Sandberg, whose close partnership with Chief Executive Officer Mark Zuckerberg powered the growth of the world's biggest social network, is leaving the company after 14 years, she said in a Facebook post on Wednesday.
- Also under investigation about appropriation of company funds to pay for her wedding
- Interesting timing on her departure
Birth Rates - Not Good
- Japan recorded a record low number of births in 2021, prompting the biggest ever natural decline in the population, government data showed on Friday.
- There were 811,604 births last year, the fewest in health ministry data going back to 1899. Deaths climbed to 1,439,809, leading to an overall drop of 628,205 in the population.
---
420 Stocks ...

Stocks to watch: CGC, STZ, TLRY, CRON, MJ, NBEV
---
Love the Show?
Then how about a Donation?
---
*** NEW INTERACTIVE CHARTS ***
Winners will be getting great stuff like the new DHUnplugged Shirts (Designed by Jimbo) -
PLUS a one-of-a-kind DHUnplugged CTP Winner's certificate..

CLICK HERE FOR MORE CHARTS ON TRADING VIEW
---
UPDATE - NEW ETF - Global X Millennials Thematic ETF Challenge!
The top holdings of Global X Millennials Thematic ETF (MILN) include stocks many investors would expect, such as Facebook, LinkedIn and Amazon, which take advantage of the tech tendencies of millennials. But some names might be more surprising like real estate investment trusts AvalonBay Communities and Equity Residential, and Home Depot, which could benefit from millennials moving out of the home of their parents.
We are creating the DH Old Codger Index Portfolio to compete against this new ETF to see how "old school" stocks do in comparison. Companies in our index will include: (updated names as of 8/29/16)
We have the performance summary running (daily and since inception of 5/6/16) - DHOCI vs. Millennials ETF Battle
---
CRYPTO SCAMS
More than 46,000 people reported losing over $1 billion in cryptocurrency scams since the start of 2021, the Federal Trade Commission (FTC) said in a report on Friday.
Nearly half the people who reported losing digital currencies in a scam said it started with an ad, post or a message on a social media platform, according to the FTC
LIMERICKS
---
See this week's stock picks HERE
---
Follow John C. Dvorak on Twitter
Follow Andrew Horowitz on Twitter
---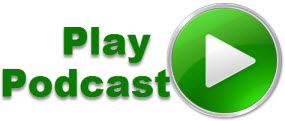 Podcast: Play in new window | Download (Duration: 1:00:29 — 55.6MB)
Subscribe: RSS